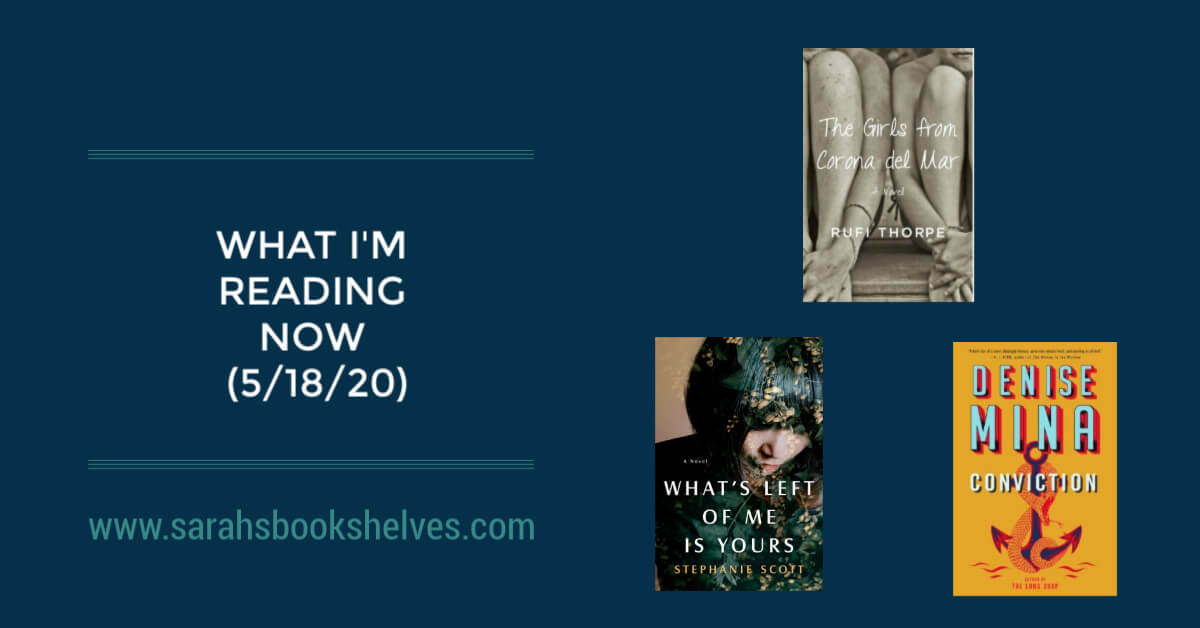 Whew! Last week was a busy one! My 2020 Summer Reading Guide came out on Tuesday and then I recorded 2 fun podcast episodes (one with Kimberly McCreight and the Summer 2020 Book Preview with Catherine from Gilmore Guide). I was focused on all this, so I didn't get a ton of reading done.
But, the weather was amazing, so we did manage to get outside a ton and that helped my mental state immensely!
Podcast
Mini Episode 58…the companion podcast episode to my 2020 Summer Reading Guide…focusing more on backlist books…featuring Susie from Novel Visits.
And, a mini episode featuring Alyssa Hertzig (@alyssahertzig, @alyssaisbooked) will air this Wednesday.
New on the Blog
Hosted by The Book Date.
This post contains affiliate links (plus: here's your Amazon Smile-specific affiliate link
), through which I make a small commission when you make a purchase (at no cost to you!).
I finished reading…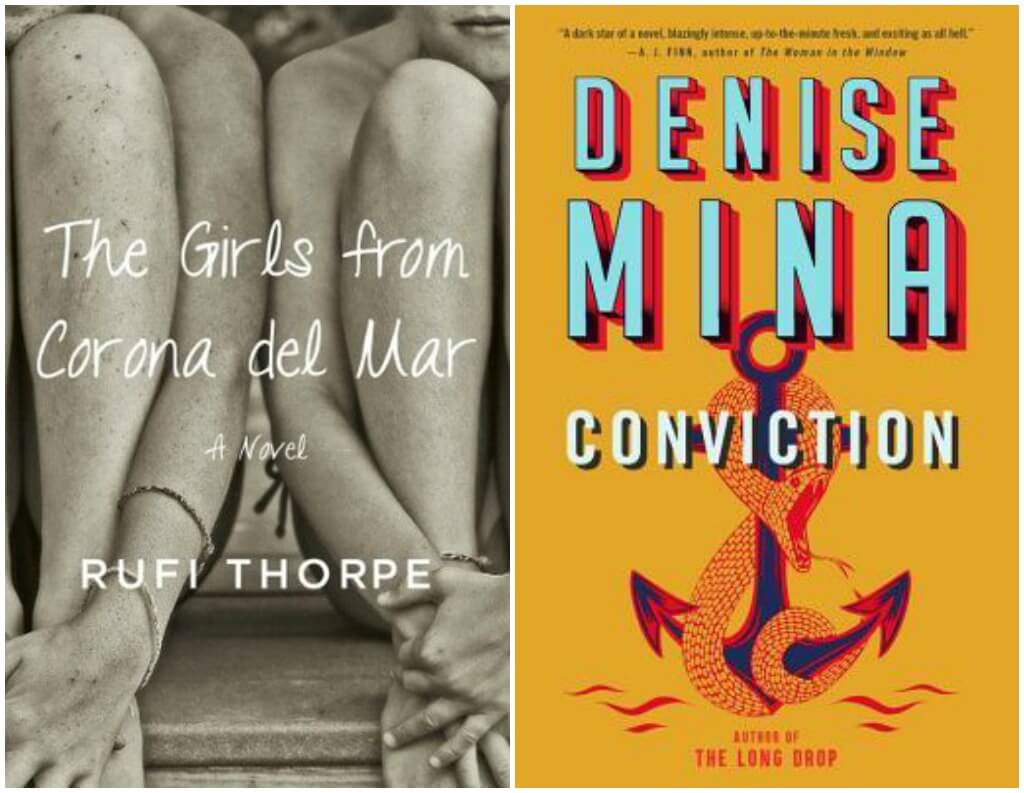 The Girls of Corona del Mar by Rufi Thorpe (July 8, 2014)
I really liked Thorpe's debut novel, but not quite as much as The Knockout Queen (my review)…but that was a super high bar. It's a similar style to The Knockout Queen (just the right amount of weirdness + some sadness). Mini review coming.
Affiliate Link: Buy from Amazon
Conviction by Denise Mina (June 25, 2019)
This Reese Book Club pick from last year was all over the place! I loved that the story centers around a true crime podcast, but it was messy and uneven. I was totally in on some parts and completely out on others. And, the ending felt abrupt and not fully explained. I like the potential of this concept, but I don't think it was executed well in this case.
Affiliate Link: Buy from Amazon
I'm currently reading…
What's Left of Me is Yours by Stephanie Scott (June 23, 2020)
You'll hear more about this literary novel centered around a crazy Japanese phenomenon that I was totally unaware of in next week's Summer 2020 Book Preview podcast episode (Catherine of Gilmore Guide shares it and she put it on my radar). I'm only 5% in so far, so I don't have much to share, but I was delighted to find it has short chapters!
Affiliate Link: Buy from Amazon
Upcoming reading plans…
Unless a library hold comes in…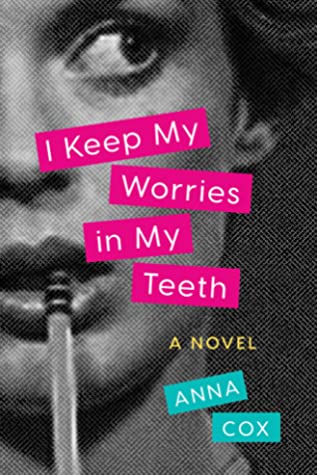 I Keep My Worries in My Teeth by Anna Cox (June 23, 2020)
This debut novel about 3 women rebuilding their lives after an accident at the local pencil factory came unsolicited from the publisher. I know know nothing else about it, so it's a bit of a risk, but it's also under 200 pages.
Affiliate Link: Buy from Amazon
How was your reading week?
Pin this post…