I celebrated my 40th birthday this past weekend…though my actual birthday isn't until later this week. I know many people view 40 as a big milestone…or tragedy…depending on how you look at it. But, I haven't really thought much about it and haven't done any sort of big taking-of-stock. I'm just keeping on for now…
I'm putting together personalized book recommendations for our $7/month patrons this week (you can now support the blog on Patreon and get some fun rewards as a thank you for your support!), so sign up on Patreon if you'd like to be included in the first batch of personalized recommendations! And, check out my post for more details about this whole Patreon thing.
Tools of Titans
 Tip
I'm slowly working my way through Tools of Titans
 by Tim Ferriss, a collection of highlights from interviews he's done with various stars of their fields. It's chock full of awesome tidbits, so I thought I'd share the most helpful tip I pick up each week. I've now moved onto the "Wise" section, which is hit and miss so far.
On Sleep:
Amen, Amen, Amen. Nothing makes me more out of sorts than lack of sleep.
"Ours is a culture where we wear our ability to get by on very little sleep as a kind of badge of honor that symbolizes work ethic, or toughness, or some other virtue – but really, it's a total profound failure of priorities and of self-respect.'"

– From Maria Popova, Founder of Brainpickings.org
Hosted by The Book Date.
This post contains affiliate links (plus: here's your Amazon Smile-specific affiliate link
), through which I make a small commission when you make a purchase (at no cost to you!).
Instagram Favorite
Follow me at sarahsbookshelves
I finished reading…
The Girl Who Smiled Beads by Clemantine Wamariya (April 24, 2018)
An emotionally tough, yet powerful read…and a great memoir for book clubs. Mini Review to come.
Affiliate Link: Buy from Amazon
Tiger Woods by Jeff Benedict (March 27, 2018, Audiobook)
You might think you know a lot about Tiger Woods based on how heavily he's been covered in the media and you've probably heard much of the scoop in this book in little snippets throughout his career, but Benedict puts it all together to paint a complete picture of Tiger as an athlete and a person. It's a cautionary tale of the pitfalls of an elite athlete in the limelight who has been trained to be a machine, not a whole person. P.S. – Bill Simmons, one of my favorite sportswriters, finished this book in two sittings.
Affiliate Link: Buy from Amazon
I'm currently reading…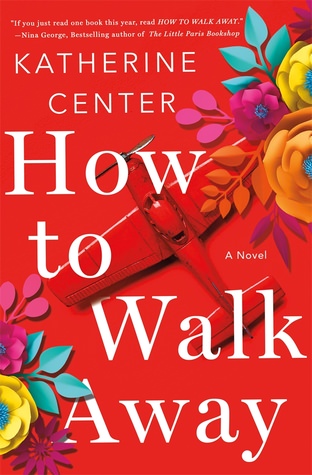 How to Walk Away by Katherine Center (May 15, 2018)
This novel about a girl who suffers a tragic accident the night she gets engaged was the May Book of the Month selection I was most interested in…and it's not my kind of book at all (feel-good, romantic, a little sappy). But, I'm about 70% through and have been loving it so far…these elements that usually turn me off are working for me in this case. I've heard chatter about the ending, so I'll be interested to see what I think of that.
Affiliate Link: Pre-Order from Amazon
Upcoming reading plans…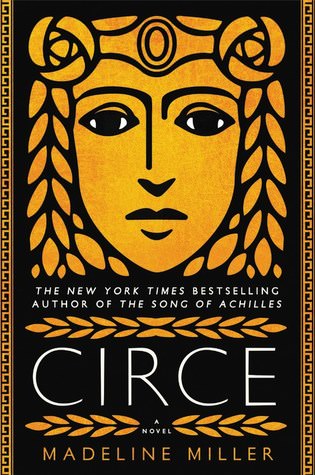 Circe by Madeline Miller (April 10, 2018)
This re-imagining of the story of Circe, a figure from Greek mythology, is not my usual fare at all, but it's gotten so many rave reviews from people I trust that I chose it as my April Book of the Month pick.
I was reading…
One Year Ago: I'd just read one of my favorite books of the first half of 2017…a translation!
Two Years Ago: I reading one of my favorite brain candy novels!
How was your reading week?