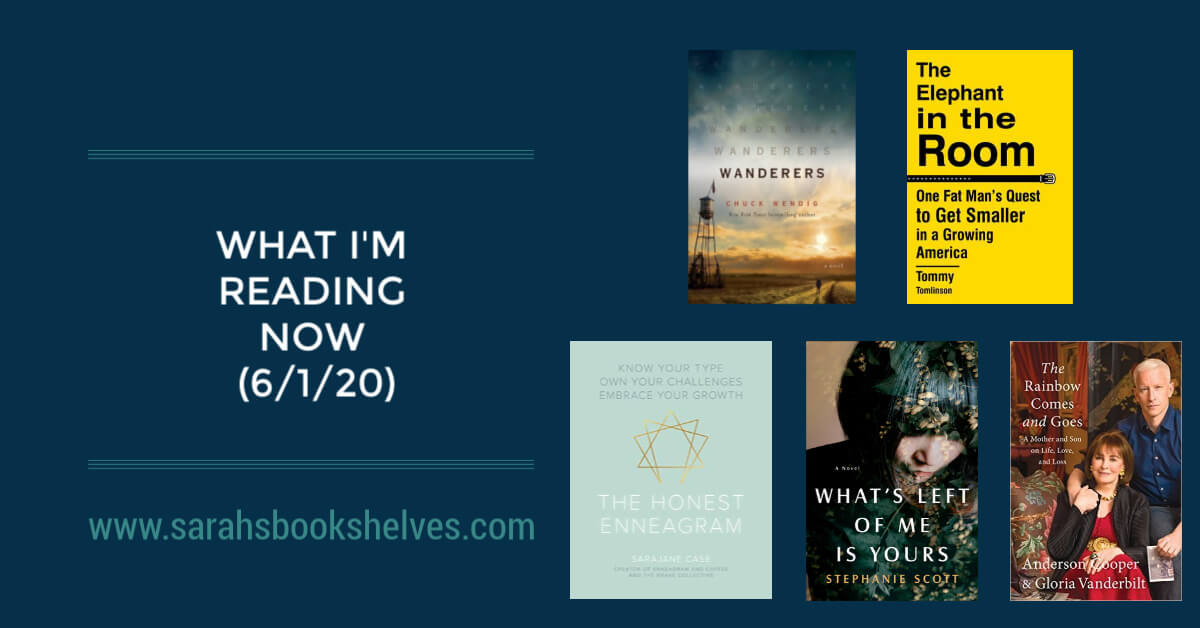 I've got 2 weeks worth of books for you since I was on vacation last week. Normally, I read a bunch of extra books on vacation, but this time, I chose to read one 800 page book instead. I really liked the book, but I also realized I have complicated feelings about super long books these days. I'm going to talk about this more on my June Book Recommendations bonus episode for podcast patrons (you can access these episodes by supporting the podcast on Patreon).
I also realized I spaced out on the books I'd read in May…I totally forgot to include an audiobook in my May Recap I posted on Instagram yesterday. So, I've shared it here.
Podcast
Episode 60…the Summer 2020 Book Preview (including my detailed thoughts on some of the June & July releases in the Summer Reading Guide)…featuring Catherine from Gilmore Guide to Books.
Reminder: there is no new podcast episode this week as I've started my bi-weekly airing schedule for the summer. The next episode is Book Marketing with Morgan Hoit (@nycbookgirl, Avid Reader Press) airing on June 24!
New on the Blog
Hosted by The Book Date.
This post contains affiliate links (plus: here's your Amazon Smile-specific affiliate link
), through which I make a small commission when you make a purchase (at no cost to you!).
I finished reading…
What's Left of Me is Yours by Stephanie Scott (June 23, 2020)
You'll hear more about this literary novel centered around a crazy Japanese phenomenon that I was totally unaware of in next week's Summer 2020 Book Preview podcast episode (Catherine of Gilmore Guide shares it and she put it on my radar). I'm only 5% in so far, so I don't have much to share, but I was delighted to find it has short chapters!
Affiliate Link: Buy from Amazon
The Honest Enneagram by Sarajane Case (April 14, 2020) – AUDIOBOOK
I've always been fascinated by the Enneagram and finally took one of those free, online tests (I'm an 8, by the way). So, when this book came up as an ALC from Libro.fm, I jumped on it. It's a clear introduction to the Enneagram with a chapter about each type. The author has a huge Instagram presence (@enneagramandcoffee), which I've enjoyed following since I finished it! 
Affiliate Link: Buy from Amazon
The Rainbow Comes and Goes by Anderson Cooper & Gloria Vanderbilt (April 5, 2016) – AUDIOBOOK
This collection of letters between Anderson Cooper and Gloria Vanderbilt (his mother) came recommended by podcast patron and mini episode guest Alyssa Hertzig. Gloria Vanderbilt had an incredibly messed up childhood that I was unaware of, so that was pretty fascinating to hear about. And, I liked the overall book fine. But, it was just fine.
Affiliate Link: Buy from Amazon
Wanderers by Chuck Wendig (July 2, 2019)
Whew! This is the first 800 page book I've read in years and it took me my entire week's vacation to read it. I'm really glad I did…it does read quickly. The issues surrounding a pandemic that he touched on were eerie considering he wrote this a couple years before COVID-19…it's almost like he knew! More to come in a mini review.
Affiliate Link: Buy from Amazon
The Elephant in the Room by Tommy Tomlinson (January 15, 2019) – AUDIOBOOK
Annie Jones and Meredith from Currently Reading recommended this memoir about what it's like to live in today's America weighing 460 pounds…and about Tomlinson's journey to lose weight without fad diets. I blew through it in 2 days and Tomlinson is incredibly likable. He narrates the audiobook and his voice is raspy…and the reason for this is explained in the book. People will probably be split on the decision to have him narrate, but I was able to get comfortable with the narration after listening for a little bit. Mini review to come.
Affiliate Link: Buy from Amazon
I'm currently reading…
Nothing! I finished Wanderers earlier today and am starting my upcoming read tonight.
I tried, but wasn't feeling…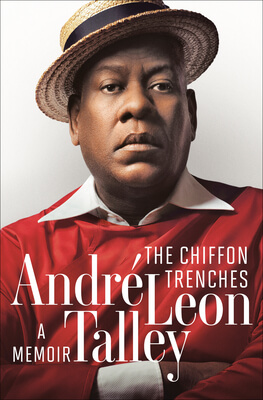 The Chiffon Trenches by Andre Leon Talley (June 23, 2020)
DNF at 13%
Alyssa Hertzig shared this memoir on a recent mini episode of the podcast and I was really looking forward to it. But, I got bogged down in lots of gossipy stories about fashion people I didn't really know or care about. I think what I want is the Anna Wintour scoop.
Affiliate Link: Buy from Amazon
Upcoming reading plans…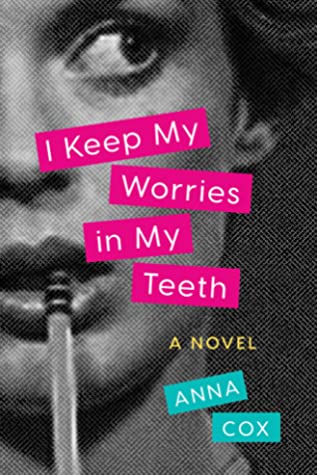 I Keep My Worries in My Teeth by Anna Cox (June 23, 2020)
This debut novel about 3 women rebuilding their lives after an accident at the local pencil factory came unsolicited from the publisher. I know know nothing else about it, so it's a bit of a risk, but it's also under 200 pages.
Affiliate Link: Buy from Amazon
How was your reading week?
Pin this post…