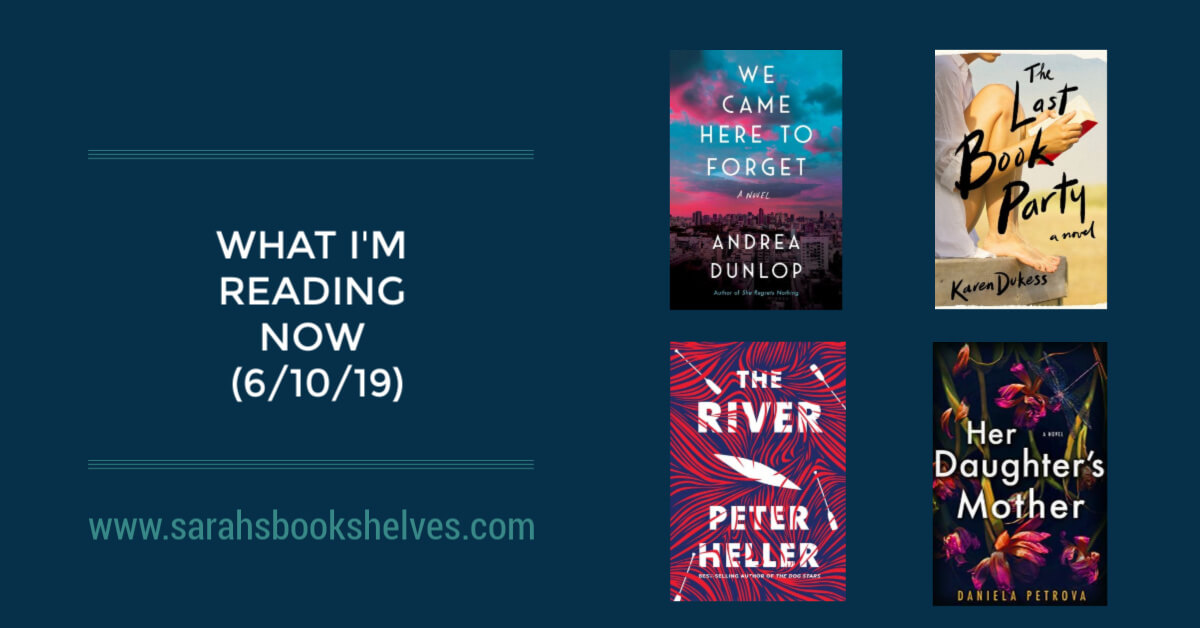 Whew – last week was a busy one for life…which meant I didn't get a ton of reading or blogging/podcasting done. 
And, I'd been having some pain along the pinky side of my left hand and finally saw the doctor last week. Turns out I've irritated a nerve along that side…most likely from editing my podcast! My bi-weekly summer podcast airing schedule should help, but I'll have to see how the hand heals over the next few months. So frustrating…
Podcast
There WILL be a new podcast this week!
Episode 21, featuring Mary Laura Philpott (author of I Miss You When I Blink), aired last week!
Episode 22, featuring Angie Kim (author of Miracle Creek), will air on Wednesday!
New on the Blog
Hosted by The Book Date.
This post contains affiliate links (plus: here's your Amazon Smile-specific affiliate link
), through which I make a small commission when you make a purchase (at no cost to you!).
I finished reading…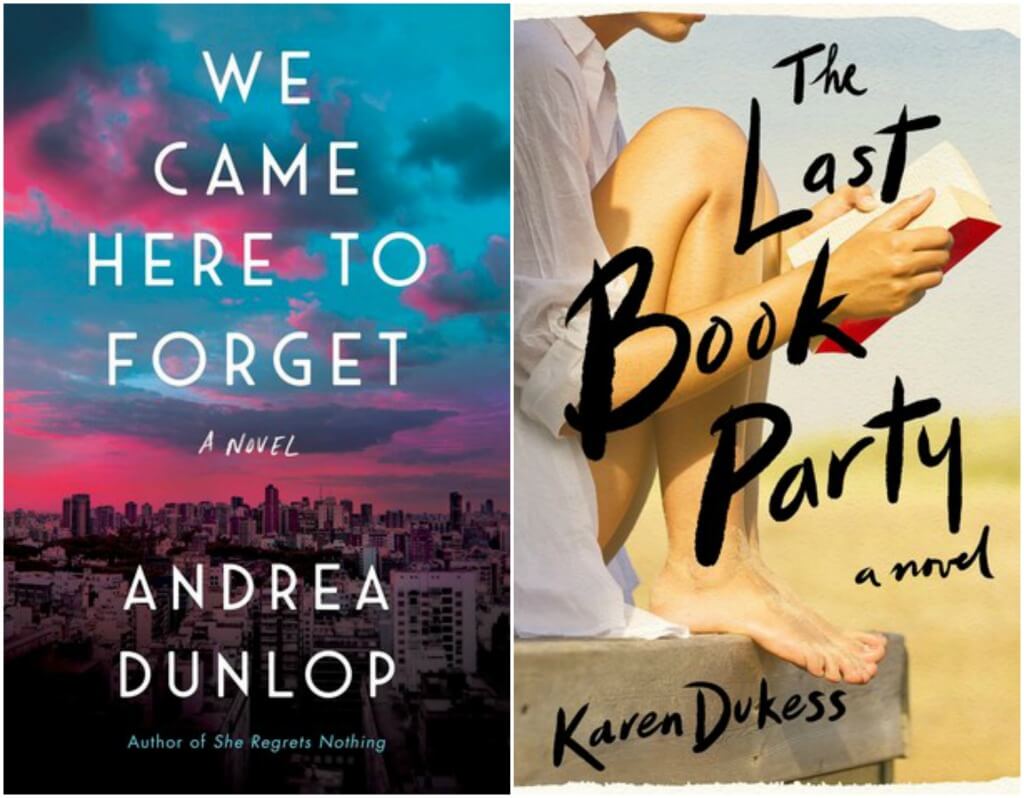 We Came Here to Forget
by Andrea Dunlop (July 2, 2019)
I flew through this novel about an elite skier whose career ended amid a family scandal in a weekend! There are two timelines and I preferred one over the other, but I really enjoyed it overall. Mini review coming.
Affiliate Link: Buy from Amazon
The Last Book Party
by Karen Dukess (July 9, 2019)
This 1980's New York publishing world story set in Cape Cod had so much brain candy potential, but it contained one too many cliche. I finished it because I wanted to know what happened, but was kind of rolling my eyes for the second half. Mini review coming.
Affiliate Link: Buy from Amazon
I'm currently reading…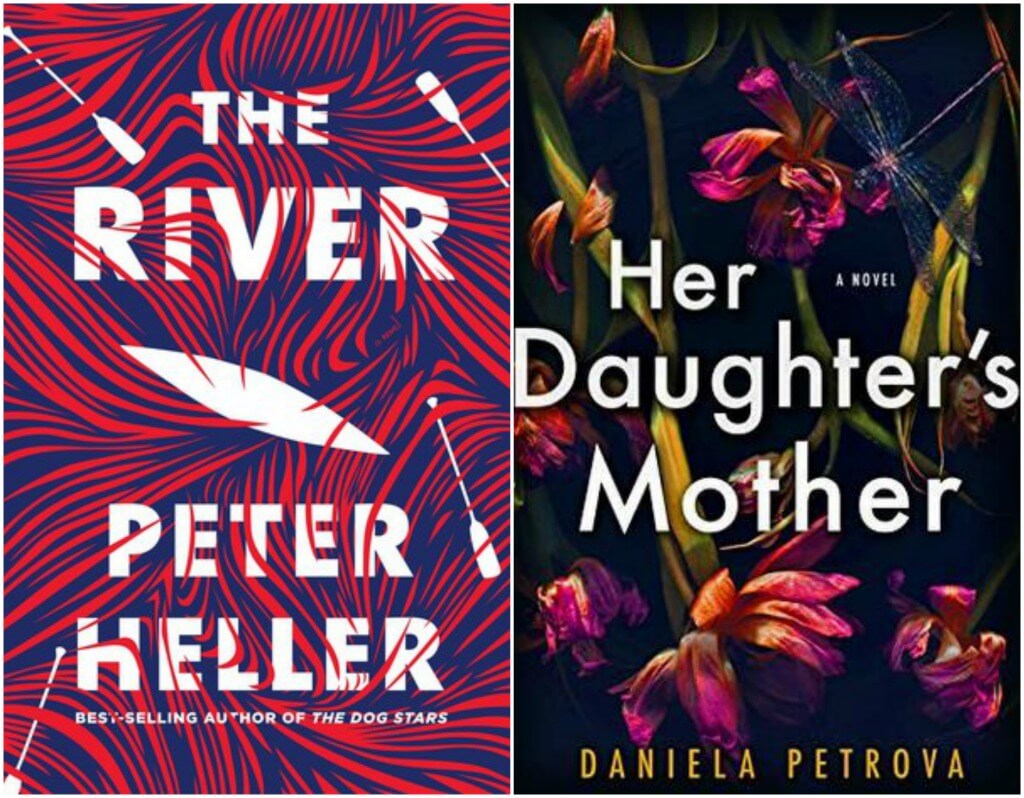 The River
by Peter Heller (March 5, 2019)
I put this novel down at 25% because I got bogged down in all the camping and wilderness details, but I picked it back up this morning at the urging of Tina from TBR, etc. and stuff started happening! I'm now about 40% through and am enjoying it more.
Affiliate Link: Buy from Amazon
Her Daughter's Mother
by Daniela Petrova (June 18, 2019)
I picked up this story thriller about a woman struggling with fertility and her egg donor when I put down The River and am 13% through. It's early, but I'm intrigued and will pick it back up after I finish The River.
Affiliate Link: Buy from Amazon
Upcoming reading plans…
Unless a library hold comes in…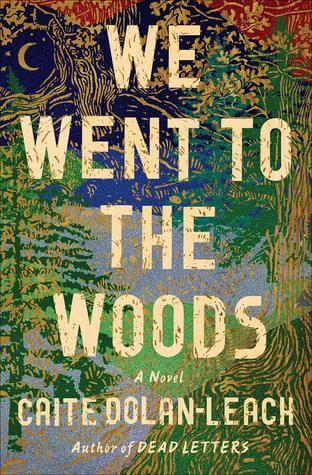 We Went to the Woods by Caite Dolan-Leach (July 2, 2019)
I adored Dolan-Leach's debut novel, Dead Letters (my review), even though it didn't appeal to everyone (think dislikable characters and snarky writing), so I've been looking forward to her sophomore novel about a group of friends to go to live off the grid and things spiral.
Affiliate Link: Buy from Amazon
How was your reading week?
Pin this post…