I've been reading a lot of nonfiction lately, which was kind of unplanned. And, coincidentally, a couple of my August ARC's are also nonfiction. So, I'm going to work in a fiction palate cleanser before moving on to my August ARC's.
Podcast
The podcast is on hiatus until mid-August.
A full length episode featuring Helena Dea Bala (author of Craigslist Confessional) aired last Wednesday (July 8).
On the Blog
Hosted by The Book Date.
This post contains affiliate links (plus: here's your Amazon Smile-specific affiliate link
), through which I make a small commission when you make a purchase (at no cost to you!).
I finished reading…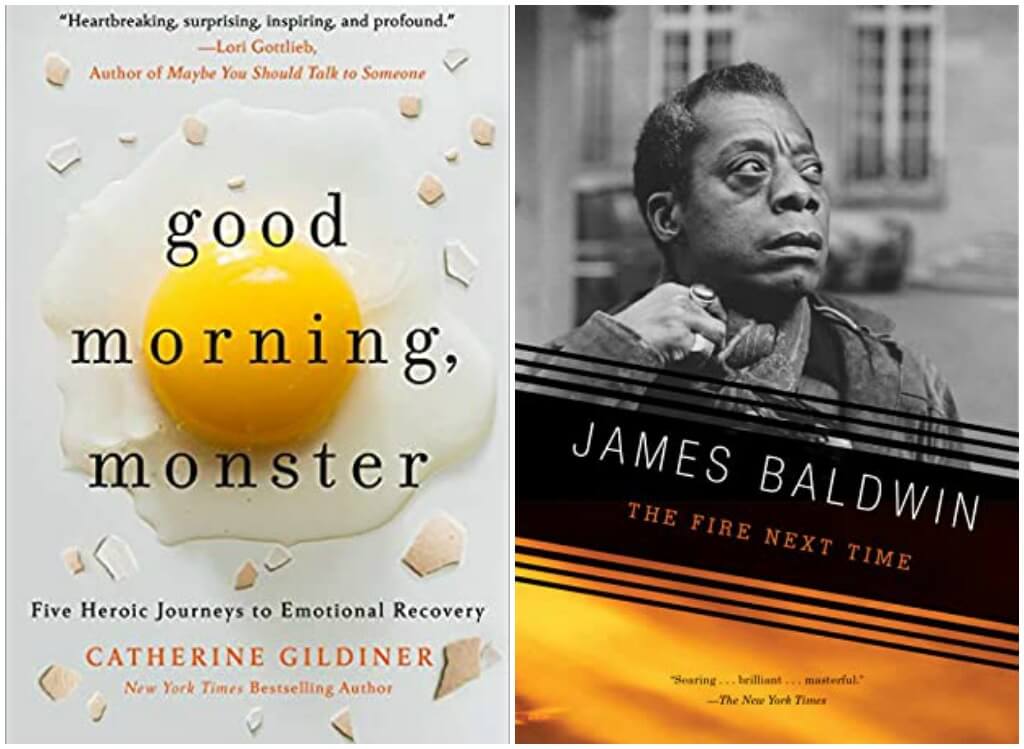 Good Morning, Monster by Catherine Gildiner (September 22, 2020)
If y'all loved Maybe You Should Talk to Someone, here's your next book! All 5 patients Gildiner chose to profile come from extremely dysfunctional childhoods and their stories do have closure.
Affiliate Link: Buy from Amazon
The Fire Next Time by James Baldwin (January 31, 1963) – AUDIOBOOK
This collection of essays on race in America written in 1963 has been mentioned many times as an inspiration for Ta-Nehisi Coates' Between the World and Me (the title of which appears in The Fire Next Time) and I'm finding it almost incomprehensible that it was written in 1963. It feels like it was written in present day. 
Affiliate Link: Buy from Amazon
I'm currently reading…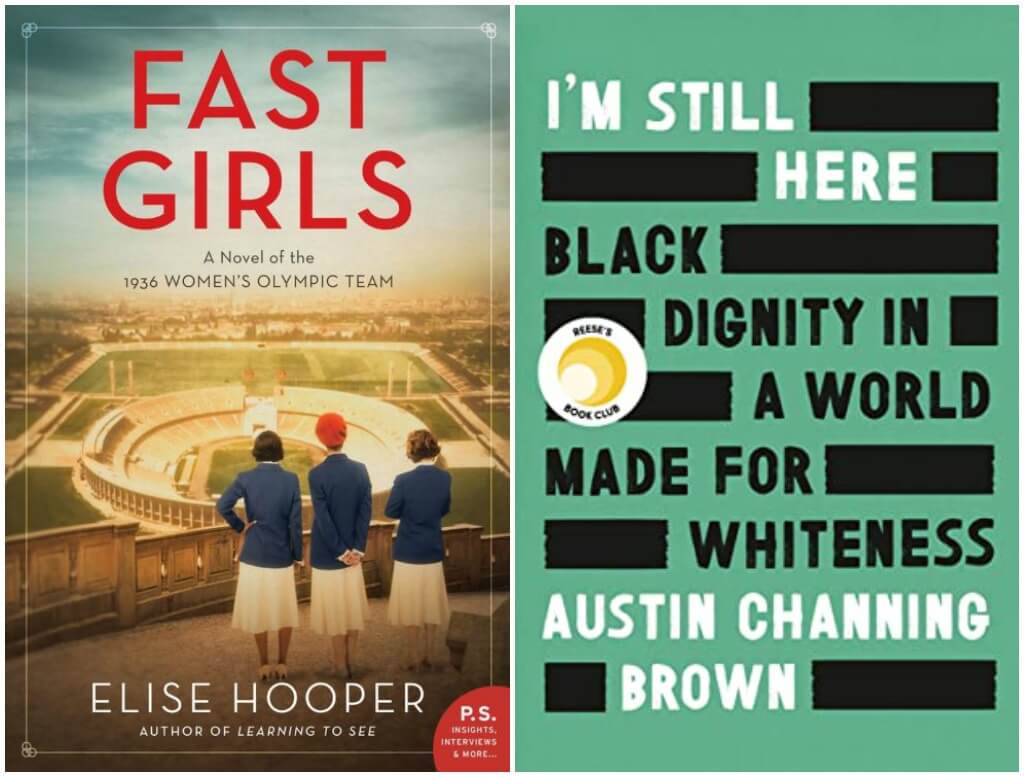 Fast Girls by Elise Hooper (July 7, 2020)
I just started (10%) this nonfiction about three female Olympians' journey to compete in the 1936 Olympic Games in Berlin on the first integrated women's Olympic team and the jury is out. I'll keep you posted.
Affiliate Link: Buy from Amazon
I'm Still Here by Austin Channing Brown (May 15, 2018) – AUDIOBOOK
I'm about 20% through this memoir about Brown's experience growing up as a black, Christian woman in a predominantly white neighborhood. I'm LOVING it and I'm finding, as I read more books to widen my perspective about racial inequality, that I like the personal stories best.
Affiliate Link: Buy from Amazon
Upcoming reading plans…
I'm not quite sure yet, but I've been reading a lot of nonfiction lately and I feel like I need some light fiction to counter-balance. Maybe this…
Head Over Heels by Hannah Orenstein (June 23, 2020)
Y'all know how much I love sports fiction (and gymnastics fiction in particular) and this one comes recommended by Kailey from @KMC_Reads.
Affiliate Link: Buy from Amazon
How was your reading week?
Pin this post…