Last week was filled with night-time activities, which aren't my favorite because I love my downtime and sleep. My son had his first swim meet (which was fun, but looong), I had a night tennis match that ended at 10 pm, and we had a storm that knocked out power and A/C, so I didn't get much sleep over the course of the week…which led to getting a summer cold. I'm hoping to rest up this week.
Last week, I shared my Q2 Go-To and No-Go Book Recommendation Sources (by tracking my recommendation sources using my Rock Your Reading Tracker, I've improved my "successful" reading by 43% over last year!) and my July 2018 Books to Read…and Skip.
Hosted by The Book Date.
This post contains affiliate links (plus: here's your Amazon Smile-specific affiliate link
), through which I make a small commission when you make a purchase (at no cost to you!).
Favorite Instagram
Follow me at sarahsbookshelves
I finished reading…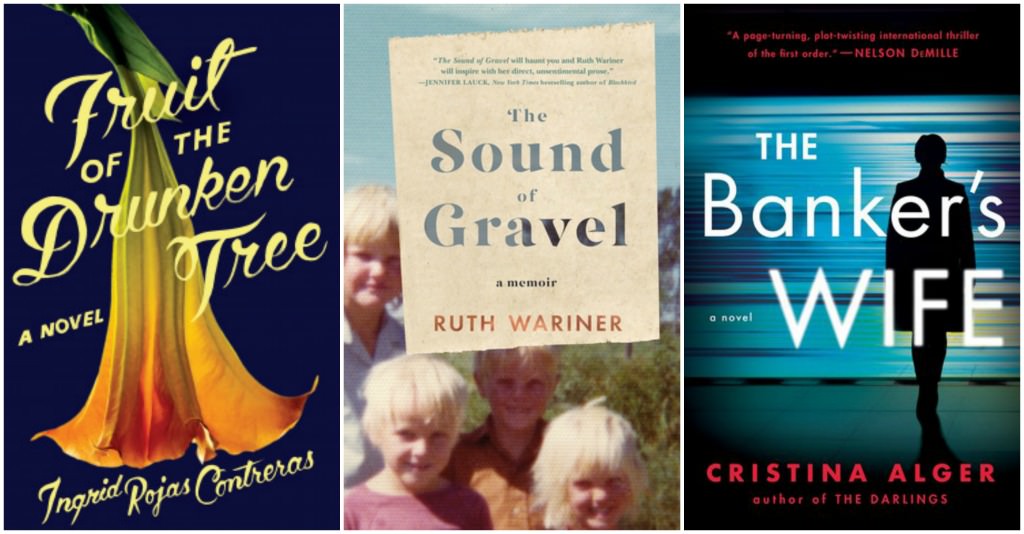 Fruit of the Drunken Tree by Ingrid Rojas Contreras (July 31, 2018) 
This debut had all the pieces of a great book for me, but it was missing the intangibles. Check out my review for more details.
The Sound of Gravel by Ruth Wariner (January 5, 2016) – Audiobook
I liked this memoir by a girl who grew up in a polygamist Morman family in Mexico and Texas…but, I think I read it too soon after reading Educated. They were similar for sure. I'd still recommend it, though, especially if you like fringe religion / dysfunctional childhood stories.
The Banker's Wife by Cristina Alger (July 3, 2018)
Completely satisfying summer thriller that (shockingly) is not really domestic despite the unfortunate title! It's set in the world of private Swiss banking. Review coming on Thursday.
I'm currently reading…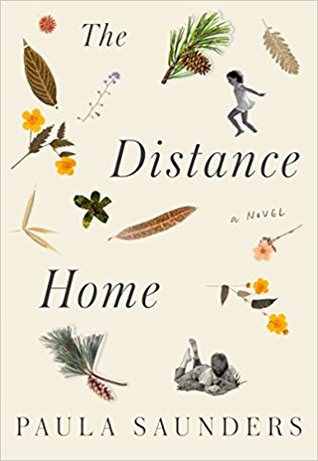 The Distance Home by Paula Saunders (August 7, 2018) 
Tyler Goodson, Manager at Avid Bookshop in Athens, GA (one of my go-to book recommendation sources) rated this dysfunctional family debut novel set in the American West 5 stars. I thought I'd knock out an August release while waiting for my next library hold to come in…
Upcoming reading plans…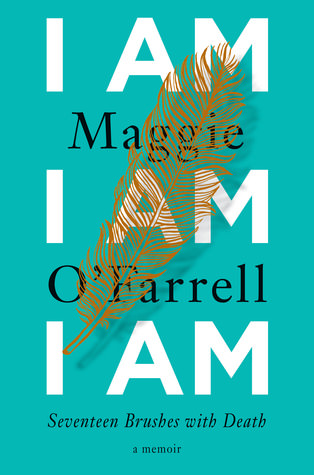 I Am, I Am, I Am by Maggie O'Farrell (February 6, 2018)
I've been hearing rave reviews of this memoir that I've had on hold at the library for months now. I kept suspending my hold (Did you know you can do this? Find out more here.) because I was drowning in new release ARCs. But, I have a bit of a break in my reading schedule and I think my hold should come in this week.
I was reading…
One Year Ago: I was reading an awesome Swedish courtroom thriller!
Two Years Ago: I was reading a book featuring a totally demented psychologist.
How was your reading week?