I was out of town last week, so you're getting 2 weeks worth of books today! And, I've read some serious winners over the past 2 weeks!
Podcast
A full length episode featuring Helena Dea Bala (author of Craigslist Confessional) is coming this week (Wednesday, July 8).
On the Blog
Hosted by The Book Date.
This post contains affiliate links (plus: here's your Amazon Smile-specific affiliate link
), through which I make a small commission when you make a purchase (at no cost to you!).
I finished reading…
Saving Ruby King by Catherine Adel West (June 16, 2020)
5 stars (see mini review here) and one of my favorite books of 2020 so far! And, Catherine Adel West will be coming on the podcast in August! Mini review to come.
Affiliate Link: Buy from Amazon
All Things Reconsidered by Knox McCoy (June 2, 2020) – AUDIOBOOK
I could listen to Knox McCoy (the co-host of The Popcast) talk about pretty much anything, so it's not surprising that I really enjoyed his collection of essays about reconsidering his beliefs on a variety of topics from introverts to rescheduling birthdays to faith to participation trophies. And, it felt very relevant to now as I'm reconsidering some of my own beliefs. Mini review to come.
Affiliate Link: Buy from Amazon
Sea Wife by Amity Gaige (April 28, 2020)
I loved this suspense fiction (it's NOT a literary thriller despite some categorizations out there) about marriage told through an epic escape from life adventure that sounds pretty good right about now. 
Affiliate Link: Buy from Amazon
Clap When You Land by Elizabeth Acevedo (May 5, 2020)
I never thought I'd enjoy a novel in verse, but decided to try this one because so many people I trust loved it. And, I surprised myself by loving this story…that's not to say I loved the verse format, but I was able to love the story despite the verse format. Mini review to come.
Affiliate Link: Buy from Amazon
I'm currently reading…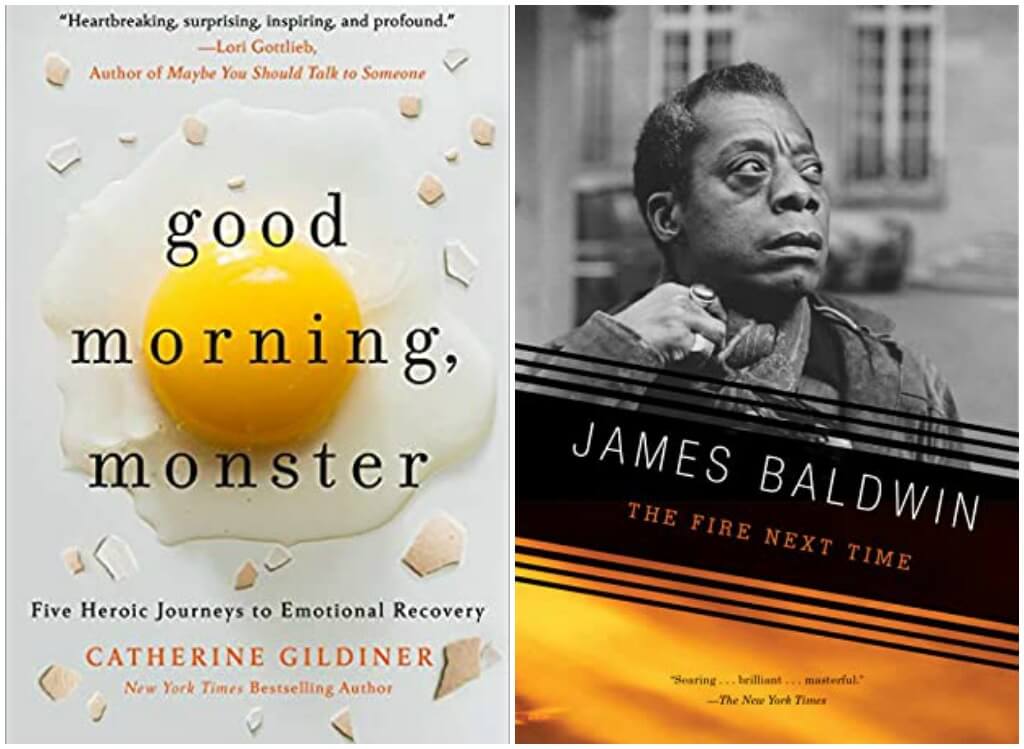 Good Morning, Monster by Catherine Gildiner (September 22, 2020)
I'm almost halfway through this nonfiction look at five of a Canadian psychologist's patients. If y'all loved Maybe You Should Talk to Someone, here's your next book!
Affiliate Link: Buy from Amazon
The Fire Next Time by James Baldwin (January 31, 1963) – AUDIOBOOK
This collection of essays on race in America written in 1963 has been mentioned many times as an inspiration for Ta-Nehisi Coates' Between the World and Me (the title of which appears in The Fire Next Time) and I'm finding it almost incomprehensible that it was written in 1963. It feels like it was written in present day. I'm about halfway through, so I'll keep you posted. 
Affiliate Link: Buy from Amazon
Upcoming reading plans…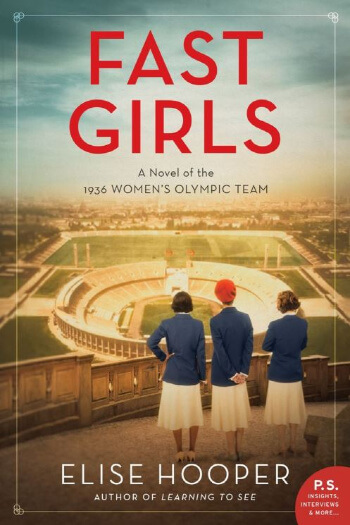 Fast Girls by Elise Hooper (July 7, 2020)
I shared this nonfiction about three female Olympians' journey to compete in the 1936 Olympic Games in Berlin on the first integrated women's Olympic team on the Summer 2020 Book Preview podcast episode. I'm hoping it's not too dense.
Affiliate Link: Buy from Amazon
How was your reading week?
Pin this post…