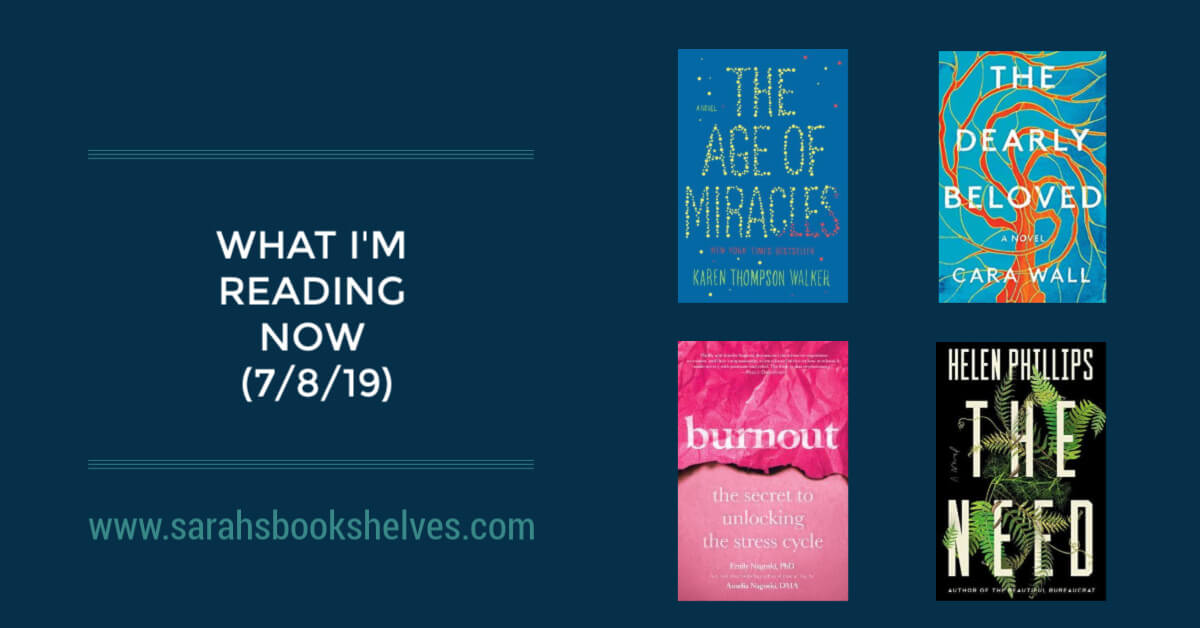 I was on vacation last week, so you're getting a double dose of books this week! I always overestimate the amount of reading I'll get done on vacation and I definitely did that this time around as well. But, the one book I read in full was a 5 star read!
Podcast
There WILL be a new podcast this week!
Episode 24, Grace Atwood and Becca Freeman (co-hosts of the Bad on Paper Podcast) will join me on Wednesday!
New on the Blog
Best Books of 2019 So Far…it's already the mid-point of the year and 7 of my 10 books are 5 star reads!
2019 Rock Your Reading Tracker – I used my "Rock Your Reading Tracker" this year to track all my reading stats in real time and figure out who my best recommendation sources are…and, my reading QUALITY improved 42% from last year! The new and improved 2019 tracker is now available for $14.99…get more details here!
Hosted by The Book Date.
This post contains affiliate links (plus: here's your Amazon Smile-specific affiliate link
), through which I make a small commission when you make a purchase (at no cost to you!).
I finished reading…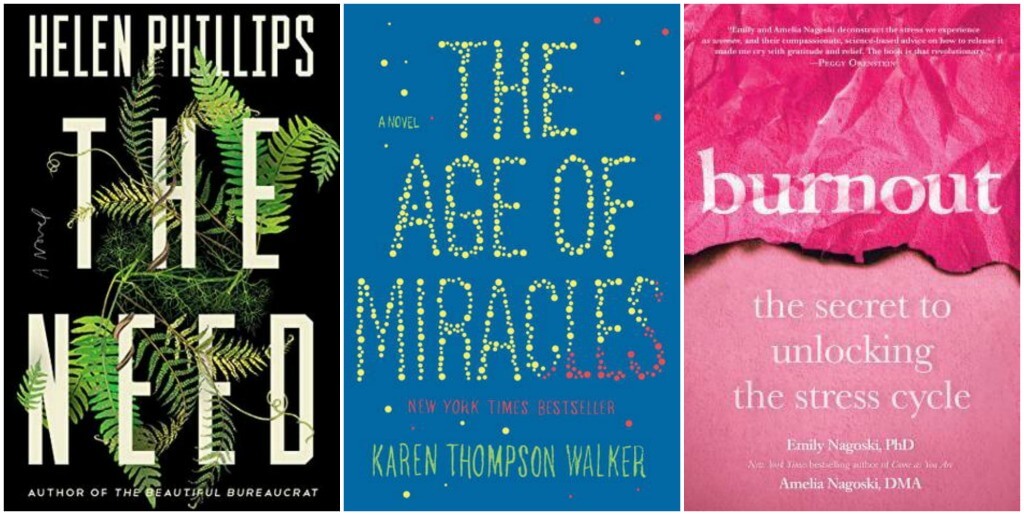 The Need
by Helen Phillips (July 9, 2019)
I had such mixed feelings about this one. The first half or so was the perfect balance of relatable commentary on motherhood and weirdness, but the ending went off the rails. Mini review to come.
Affiliate Link: Buy from Amazon
The Age of Miracles
by Karen Thompson Walker (June 26, 2012)
I loved The Dreamers (my review) when it came out earlier this year, so I'd been wanting to go back and read Walker's debut, which many readers said was even better than The Dreamers. I wanted a surefire winner to read on vacation and I got one! 5 stars and mini review coming.
Affiliate Link: Buy from Amazon
Burnout
by Emily and Amelia Nagoski (March 26, 2019) – AUDIOBOOK
This book is to help women break the cycle of chronic stress and burnout. It had some great overall philosophies and tips for working through the stress cycle, but also went off on some long tangents. I'm overall glad I read it, but it could have been better.
Affiliate Link: Buy from Amazon
I'm currently reading…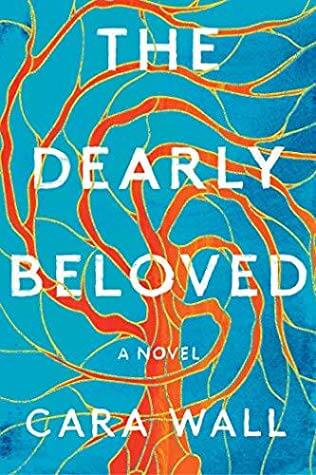 The Dearly Beloved
by Cara Wall (August 13, 2019)
I'm about 40% through this debut novel about two co-ministers of a single church and their families. The writing is gorgeous and reminds me of the style in Ask Again, Yes
(my review). It has me thinking about faith and, based on what I've read so far, I think it would make an excellent book club pick.
Affiliate Link: Buy from Amazon
Upcoming reading plans…
A library hold just came in…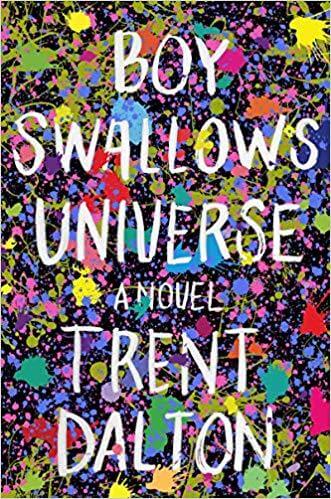 Boy Swallows Universe by Trent Dalton (April 2, 2019)
Allison from Mind Joggle recommended this Australian novel on Episode 18 of the podcast and it sounded up my alley. Plus, the Goodreads ratings are astronomically high. I'm nervous, though, because it's almost 500 pages and a book that long has to be really good for me to have the patience for it!
Affiliate Link: Buy from Amazon
How was your reading week?
Pin this post…