I was on vacation and not posting on the blog last week, so here comes a double dose of books! Vacation was full of swimming (the kids…not me since swimming still hurts my back), boating, kayaking, fishing, and hanging out with family. I read some, but not a ton.
Highlights of the week were my son catching a good size Spanish Mackerel, which my brother turned into delicious fish tacos for dinner) and my daughter learning how to dive. Oh, and both my children participated in their first official running race. My son did great and I ended up carrying my daughter for the entire (fun?) run. 
Hosted by The Book Date.
This post contains affiliate links.
I finished reading…

Final Girls
 by Riley Sager (July 11, 2017)
Yet another thriller that totally disappointed me. This time, it was because the ending completely jumped the shark (a frequent occurrence in thrillers that always turns me off) and I had trouble buying the main character's decision-making.
Eleanor Oliphant Is Completely Fine
 by Gail Honeyman (May 9, 2017)
This debut novel is getting so much buzz and I liked it alright, but it definitely didn't blow me away. I'm still processing exactly how I feel about it…though I do know I loved Eleanor. Things were a bit too neat and tidy for my taste, but that will definitely make it appealing to others. Review to come (most likely).
Affiliate Link: Buy from Amazon
Double Bind: Women on Ambition
 edited by Robin Romm (April 11, 2017)
I'd been reading an essay here and there from this collection, so it's taken me quite awhile to finish it! Like many essay collections, it was hit and miss for me. But, it's definitely chock full of sage nuggets of insight into the various ways women view ambition.
Affiliate Link: Buy from Amazon
I'm currently reading…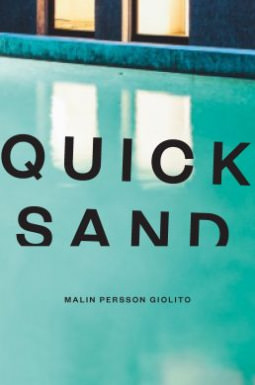 Quicksand
 by Malin Persson Giolito (March 7, 2017)
I saw this Swedish "courtroom thriller" about a school shooting on Read it Forward's Favorite Reads of March 2017, but I literally haven't heard a peep about it since…except when I went to put it on hold at my local library, the hold list was a mile long! So, people out there are reading it…just not the corner of the bookish internet that I normally frequent. Anyway – I'm just over halfway through and it's awesome…has a deliciously dark Cruel Intentions
vibe.
I tried, but wasn't feeling…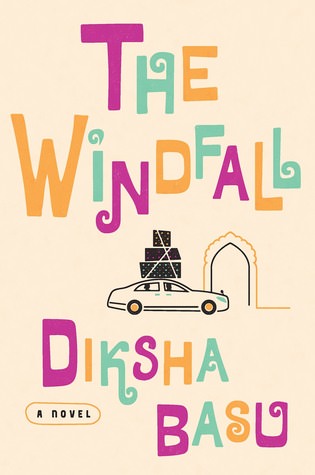 The Windfall
 by Diksha Basu (June 27, 2017)
DNF at 34%. I liked the very beginning of this novel, but quickly got bored. Nothing much was happening and I was hoping for more biting social commentary about the wealthy.
Upcoming reading plans…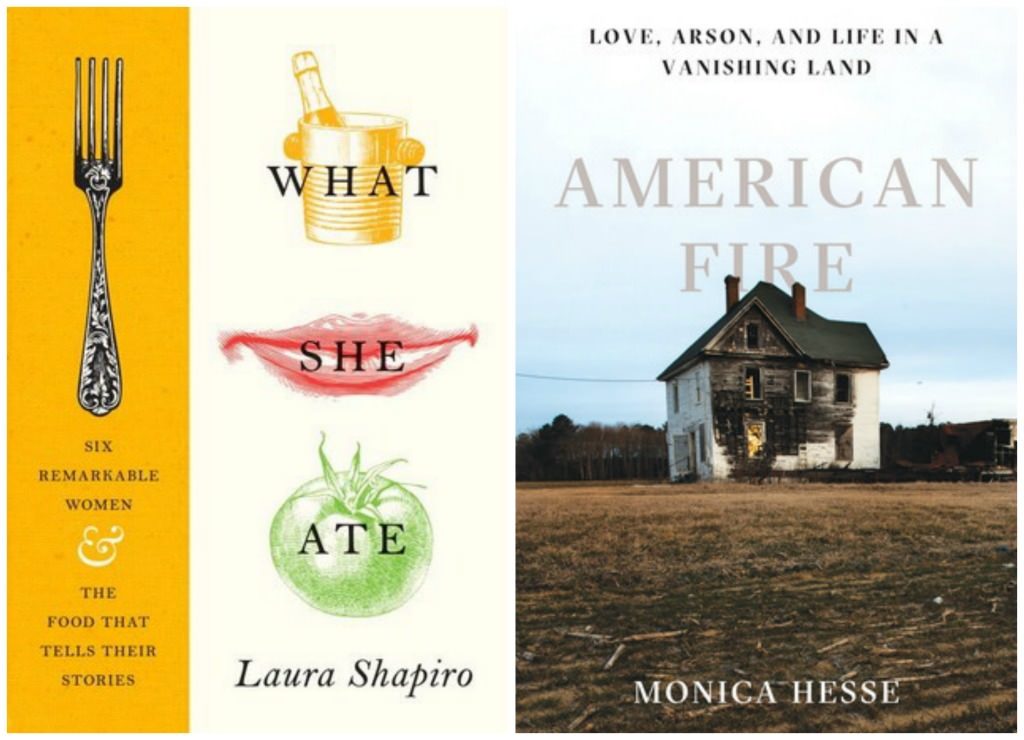 What She Ate: Six Remarkable Women and the Food That Tells Their Stories
 by Laura Shapiro (July 25, 2017)
I haven't read a food book in awhile and this essay collection focusing on the meaning of food for famous women including Eleanor Roosevelt, Eva Braun (Hitler's mistress), and Helen Gurley Brown (editor of Cosmopolitan magazine) caught my eye!
American Fire: Love, Arson, and Life in a Vanishing Land
by Monica Hesse (July 11, 2017)
This nonfiction about a series of arson fires in a small town on the Eastern Shore of Virginia supposedly reads like a page turner and is great for fans of the S-Town podcast (check!), In Cold Blood
(check!), and Hillbilly Elegy (check again!). Plus, that small Eastern Shore town is about 40 miles north of where my father-in-law grew up, where my husband and I got married, and where we still vacation every summer.
I was reading…
One Year Ago: I shared Catherine at Gilmore Guide and I's ridiculous texts about the U.S. Olympic Swimming trials…and read a backlist winner.
Two Years Ago: I shared my July 4th vacation reading…one of which was one of my Best Books of 2015!
How was your reading week?