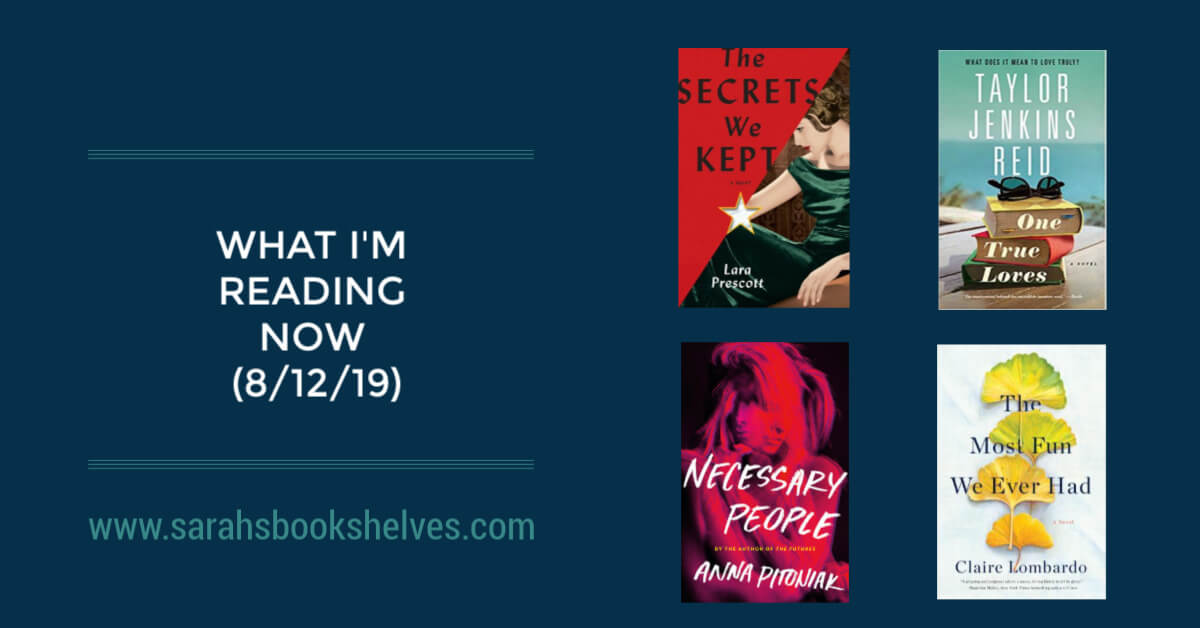 I was on vacation last week, so I'm bringing you two weeks worth of books! And, my reading has been on fire lately. I've been intermixing upcoming releases I'm really excited to share with you with library holds of books I missed from earlier in the year. This routine is working for me and I'm going to try to keep it up through the Fall.
Podcast
There will NOT be a new podcast this week.
Episode 27, the Fall 2019 Book Preview with Catherine from Gilmore Guide to Books will air on Wednesday, August 21!
New on the Blog
2019 Rock Your Reading Tracker – I used my "Rock Your Reading Tracker" this year to track all my reading stats in real time and figure out who my best recommendation sources are…and, my reading QUALITY improved 42% from last year! The new and improved 2019 tracker is now available for $14.99…get more details here!
Opportunity to Stock a Teacher's Library
Ashley Spivey (of #SpiveysClub Facebook Group and a guest on Episode 7 of the podcast) is putting together an effort to #clearthelist…teachers that usually spend their own money on additional supplies for their classrooms create Amazon wish lists for supplies that we can purchase for them!
Emily (@ejlouws on Instagram) has a ton of books on her list and I need your help clearing it! I've kicked it off, so click on this link to purchase some books for her classroom!
Hosted by The Book Date.
This post contains affiliate links (plus: here's your Amazon Smile-specific affiliate link
), through which I make a small commission when you make a purchase (at no cost to you!).
I finished reading…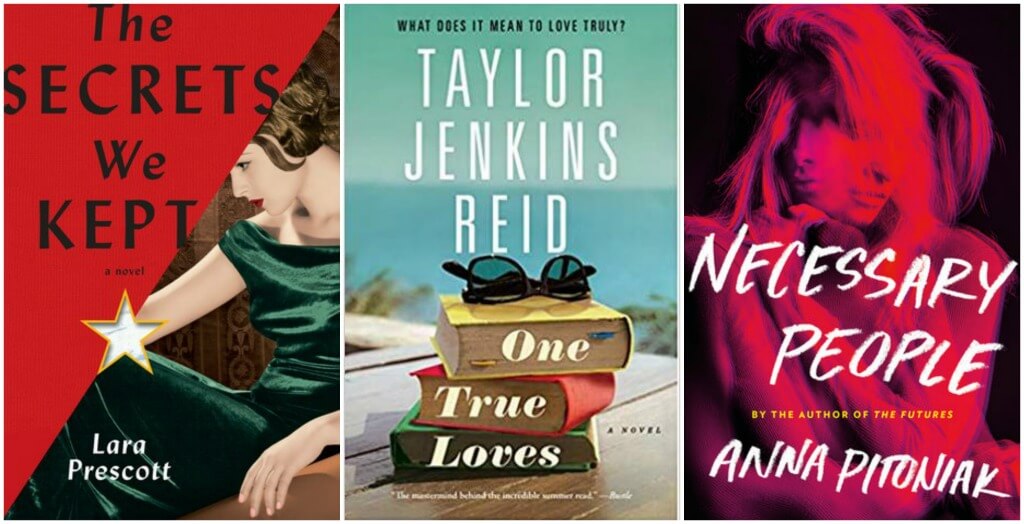 The Secrets We Kept by Lara Prescott (September 17, 2019)
I'm calling it now…I think this historical fiction will be a big book this Fall! It's suspenseful, it's incredibly readable, and it's a dang good story based on an actual CIA mission. Mini review coming.
Affiliate Link: Buy from Amazon
One True Loves by Taylor Jenkins Reid (June 7, 2016)
Ever since loving The Seven Husbands of Evelyn Hugo
(my review) and Daisy Jones & the Six (my review), I've been meaning to dive into Taylor Jenkins Reid's backlist. I read this romance / chick lit in 2 days, but it was just fine for me. I'll say that I think Taylor Jenkins Reid has really come into her own with her two latest books.
Affiliate Link: Buy from Amazon
Necessary People by Anna Pitoniak (May 21, 2019)
The plot of this one is very similar to another book about a messed up NYC friendship (can you guess which one it is?)…maybe a less outrageous version of it. But, I really liked it and it made a great beach read! Mini review coming.
Affiliate Link: Buy from Amazon
I'm currently reading…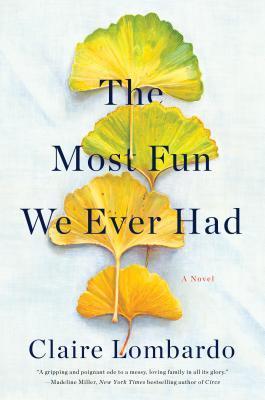 The Most Fun We Ever Had by Claire Lombardo (June 25, 2019)
This debut family saga is long one, but multiple trusted recommendation sources (Novel Visits and Gilmore Guide among others) say it's worth the pages! I'm about 20% through and am really liking it so far…it took me a minute to focus on the writing and keep all the sisters straight, but I'm engrossed now.
Affiliate Link: Buy from Amazon
I tried, but wasn't feeling…
Going Dutch by James Gregor (August 20, 2019)
It was supposedly similar to The Love Affairs of Nathaniel P, which I loved (my review), with a gay protagonist. But, this version didn't work as well for me. The writing is good, but also kind of pompous in a Jay McInerney, New York City way (but, having lived in NYC for over 10 years, I didn't mind this that much). But, I just got kind of bored listening to this guy whine about everything in his life.
Affiliate Link: Buy from Amazon
Upcoming reading plans…
Unless a library hold comes in…
The Dutch House by Ann Patchett (September 17, 2019)
I absolutely adore Ann Patchett and also adore when she tackles dysfunctional families, so it's safe to say I'm a tad excited about this book. Actually, it's the Fall book I'm most excited about! Really hoping it pans out…
Affiliate Link: Buy from Amazon
How was your reading week?
Pin this post…