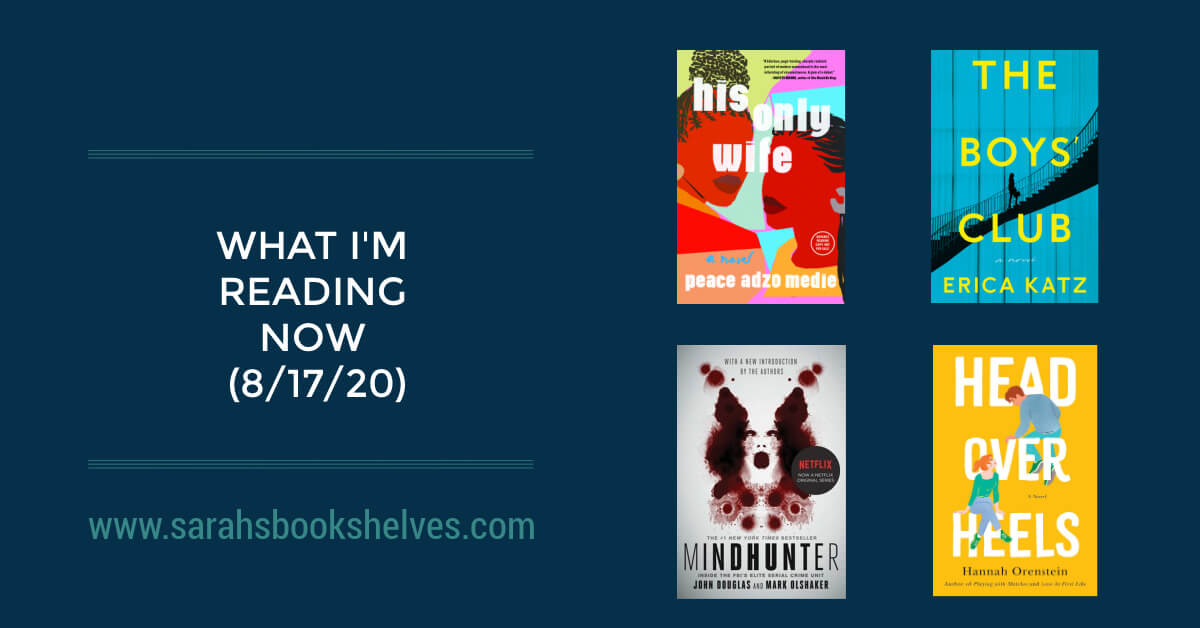 Sorry to miss y'all last week! We're taking advantage of August to get some last chance changes of scenery in before virtual school starts, so I missed this post last week. I got a lot of reading done while I was gone, but I can't say it felt super productive. I finished a couple books and then wasted precious reading time on a LOT of DNF's…which is really frustrating since I actually had lots of reading time available for the first time in awhile. 
Podcast
The podcast will be back on the air on Wednesday with a full length episode featuring Catherine Adel West, author of Saving Ruby King!
On the Blog
Hosted by The Book Date.
This post contains affiliate links (plus: here's your Amazon Smile-specific affiliate link
), through which I make a small commission when you make a purchase (at no cost to you!).
I finished reading…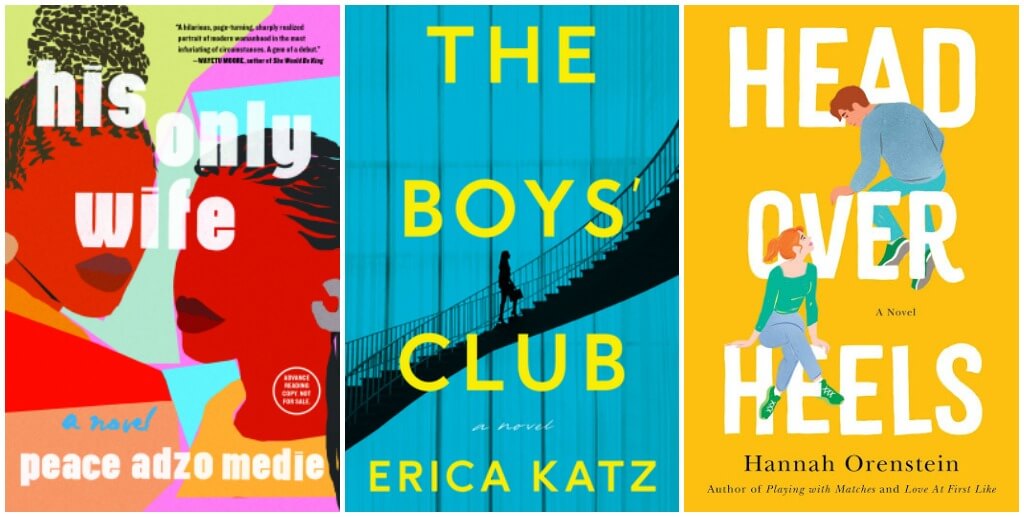 His Only Wife by Peace Adzo Medie (September 1, 2020)
I really liked this debut novel from a scholar and women's rights advocate about a woman who finds independence despite living in an arranged marriage in Ghana. And, you'll hear more about it in the Fall 2020 Book Preview podcast episode (coming Sept 2)!
Affiliate Link: Buy from Amazon
The Boys' Club by Erica Katz (August 4, 2020)
I loved this brain candy with serious substance set in the world of BigLaw (as it's called in the book). It deals with women in the workplace…especially in a male-dominated and super intense industry. I'll be talking about it more on my August Recommendations bonus podcast episode for Patrons (click here to subscribe for $5 / month).
Affiliate Link: Buy from Amazon
Head Over Heels by Hannah Orenstein (June 23, 2020)
A quick, easy romance set in the gymnastics world, but it felt warmed over (maybe because I also read Break the Fall earlier this year and they covered similar themes pulled from real life gymnastics headlines). If I had to pick one, I'd choose Break the Fall because its plot was harder hitting and the romance element was a side story rather than the center of the action.
Affiliate Link: Buy from Amazon
I'm currently reading…
Mindhunter by John E. Douglas (October 31, 1995)
I heard about this nonfiction about the FBI's serial killer profiling division from American Predator and I'm about 30% in. I skipped the first couple chapters about Douglas's personal background because I just really want to know about his profiling work and the famous cases he worked on (BTK Killer, Green River Killer, etc).
Affiliate Link: Buy from Amazon
I tried, but wasn't feeling…

The Southern Book Club's Guide to Slaying Vampires by Grady Hendrix (April 7, 2020)
DNF at 11%
This novel is definitely out of my wheelhouse, but I tried it because some trusted recommendation sources loved it. Though I loved the initial formation of the book club and the shout-outs to true crime classics, the conversations between the women were incredibly tedious. 
Affiliate Link: Buy from Amazon
True Story by Kate Reed Petty (August 4, 2020)
DNF at 35%
Annie Jones recommended this novel about a sexual assault involving a lacrosse player and I was intrigued by the first part from the male lacrosse player's perspective (but it was also cringe-y and I gather this would've been dealt with later in the book). When the perspective switched, the story began to drag.  
Affiliate Link: Buy from Amazon
Luster by Raven Leilani (August 4, 2020)
DNF at 8%
I was interested in the premise of this debut novel (a woman becomes involved with a man in an open marriage who she met over the internet), but I couldn't get into the actual story. It's also super character-driven and I'm not sure it was the best choice for a vacation read.
Affiliate Link: Buy from Amazon
Ordinary Hazards by Anna Bruno (August 18, 2020)
DNF at 47%
I was initially really into this debut novel about a high-powered businesswoman who is drowning her sorrows in the local dive bar (including flashbacks to her failed marriage to a local man whose friends are also at the bar). I was interested in what happened with Emma's marriage and really liked the writing, but the timelines shifted back and forth between present day in the bar and flashbacks to the evolution of her relationship with her husband and I eventually got bored with the present-day sections in the bar.
Affiliate Link: Buy from Amazon
Upcoming reading plans…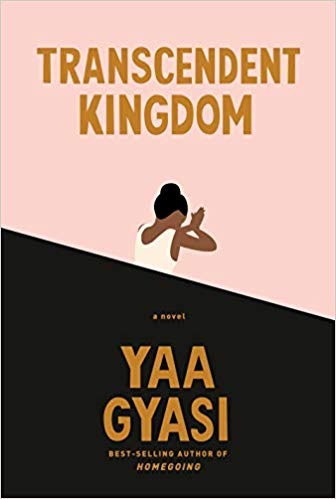 Transcendent Kingdom by Yaa Gyasi (September 1, 2020)
I'm super excited about this one and every additional review I see from someone I trust is glowing. 
Affiliate Link: Buy from Amazon
How was your reading week?
Pin this post…