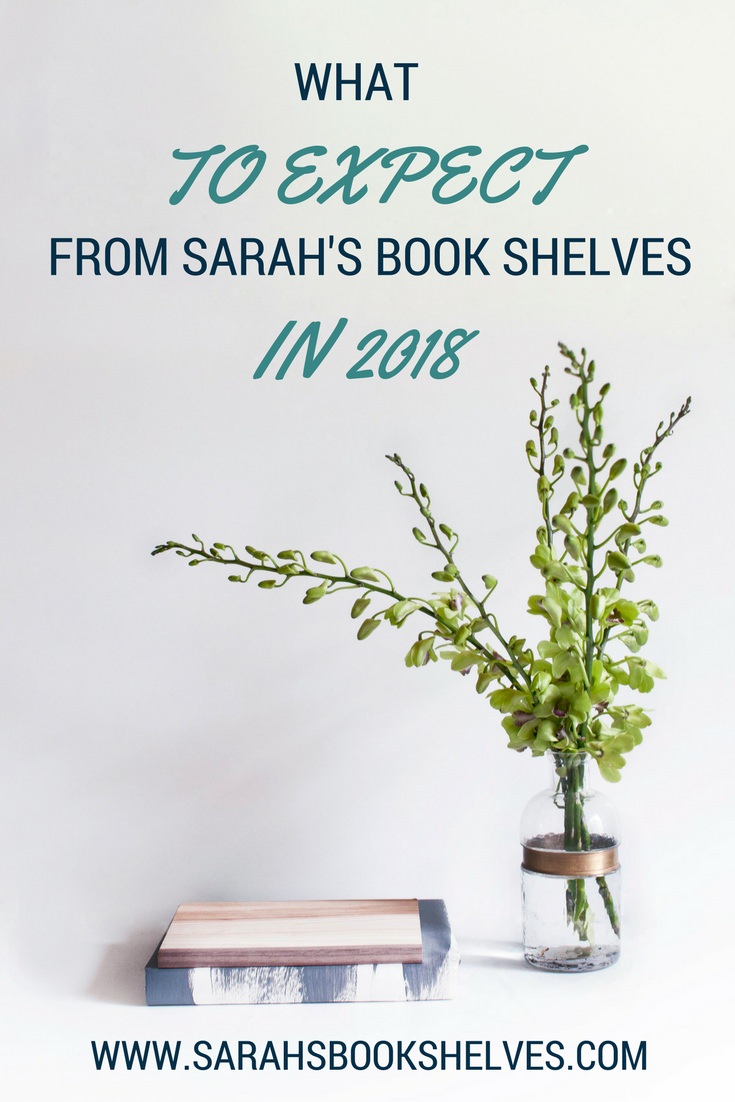 2017 was a bit of an underwhelming reading year for me. I read some great books (see my Best Books of 2017), but there weren't as many of them as in previous years and they certainly weren't the books I expected to be great. This got me reflecting on how to really live my best reading life…on how to get better at picking books that I'll like and making the most of my reading community. And, things started to look up as I tried out some new methods later in the year. This turnaround helped shape my thinking about where to take Sarah's Book Shelves in 2018…
Live Your Best Reading Life…
Next year, my primary focus will be on helping you live your best reading life…by sharing some real tools to help you pick better books, by helping you make the most of your reading community, and by sharing the same fantastic book recommendations you've always gotten.
Get better at picking the right books for you
Picking the right books for your personal taste is absolutely key to enjoying your reading…and it's hard to do! Some books may sound like they're right up your alley, but the pieces don't actually come together well. Publishers may describe a book in a way that appeals to you, only for you to find that the book is actually nothing like the description. And, on and on…
And, everyone's reading taste is different. Rather than just sharing my own reading on this blog (don't worry, I'm not going to stop doing this), I'm also going to help you learn how to choose books that are most likely to appeal to you.
Many of my favorite books of 2017 were recommended to me by trusted sources…and were not the books publishers touted as the "must reads" of the year. I realized the source of the recommendation is way more important than the book itself.
New Tools to Help You Pick Better Books
"Rock Your Reading" Tracking Spreadsheet – will enable you to easily figure out who your Go-To and No-Go Book Recommendation Sources are throughout the year (plus, will help you track a bunch of other good stuff…including summary charts that automatically populate as you enter your books). Available for purchase in January.
Go-To Recommendation Sources Blog Post Series – I'll be using my "Rock Your Reading" Tracker to find my Go-To and No-Go Recommendation Sources throughout the year and will share my best and worst sources every quarter.
Personalized Book Recommendations for Patreon supporters – I'm planning to start a Patreon page to enable you to support the blog financially…and you'll get some rewards as a thank you for your support! One of these will be Personalized Book Recommendations similar to the free trial of this service that I ran last Spring.
Find Your Go-To and No-Go Best Books of the Year lists – free, downloadable tool to help you figure out which Best Books of 2017 lists are most compatible with your reading taste (already available here).
Make the most of your reading community
One of the biggest joys blogging about books has given me is a huge community of people who love to read and talk books. Many of you interact with me here in the comments section, on social media, or via email. But, until now, you haven't had easy opportunities to interact with each other. Your fellow Sarah's Book Shelves readers are a goldmine for great book recommendations since you all have reading tastes that landed you in the same place!
So, I'm going to help you all talk books and get to know each other better!
Ways to Make the Most of Your Reading Community
Reader Survey – in January, I'm posting a survey for Sarah's Book Shelves readers. This will help me get to know you better as a group, which I'm dying to do! And, I'll share the combined results in a blog post so you can get a collective sense of who your fellow blog readers are.
I'd love to hear your thoughts on what I'm thinking for 2018! Does it sound appealing? Is there anything you were hoping for, but don't see here? Anything on here you're not really interested in?