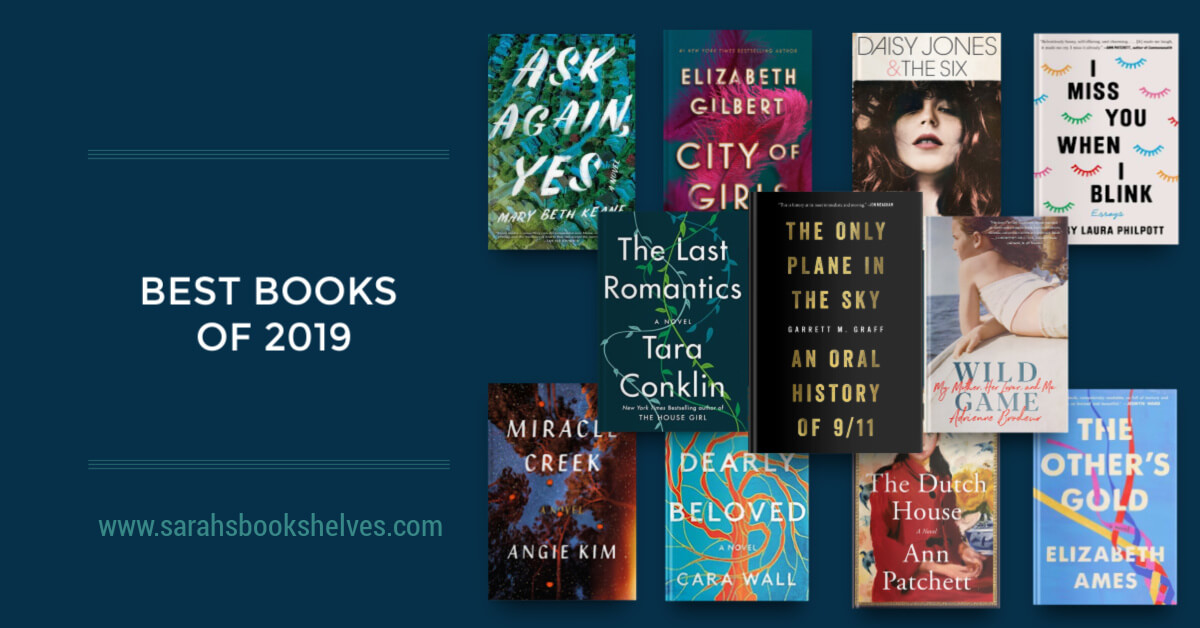 Wow, 2019, you really threw me a curve ball. Back in March when I read Daisy Jones & the Six, I said it was highly unlikely any other book could come close to it…and I was 99% sure it had locked up my #1 Book of 2019 slot. 
Then, Morgan at Avid Reader Press sent me The Only Plane in the Sky: An Oral History of 9/11. It wrecked me in the best possible way and is a book I think every single American absolutely needs to read. And, on top of being super important, it's a riveting read. So, much to my surprise, Daisy Jones & the Six was knocked off its pedestal.
Also, 5 debuts are on this list (45%)…which is a great year for debuts!