My brother's highest praise for a book is that it "impacted his sleep", meaning it was so good he couldn't put it down to go to bed. Page Turner Books is my list that fits this criteria.
Latest Addition (March 26, 2017)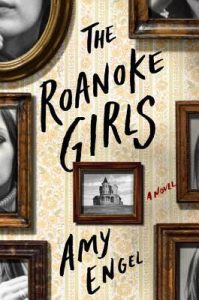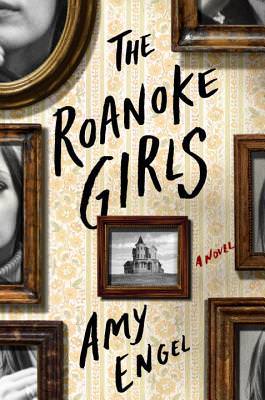 The Roanoke Girls
 by Amy Engel
Fiction (Released March 7, 2017)
276 Pages
Affiliate Link: Buy from Amazon
Plot Summary: When Lane Roanoke hears her cousin (Allegra) is missing, she returns to the Kansas estate where she spent one fateful summer as a teenager and must face the dark truth about her family.
My Thoughts: The Roanoke Girls features quite possibly the most dysfunctional (although, supremely F'd up is probably more accurate) family I've ever encountered in fiction. It's the kind of book that I was slightly embarrassed to be reading, but was completely unable to put down. The extent to which Engel pushed the premise of this book is preposterous (think The Flowers in the Attic
 on steroids mixed with a bit of Sweet Home Alabama
). Continue Reading…
The List
After the Crash by Michel Bussi
Fiction – Mystery / Thriller (Released January 5, 2016)
377 Pages
Affiliate Link: Buy from Amazon

Summary: On December 23, 1980, a plane crashed in the French Alps killing all its passengers and crew except a baby girl, whose survival sets off a war between two families, one rich and one poor.
My Thoughts: After the Crash is a compelling and intricately spun thriller that hooked me from page one…despite the fact that I'm pretty burned out of twisty thrillers. I highly recommend you go in as blind as possible.This book hooked me immediately. I thought I'd "take a peek" at the beginning before moving on to a shorter book, but I'd sped through 40 pages before I knew it. Continue Reading…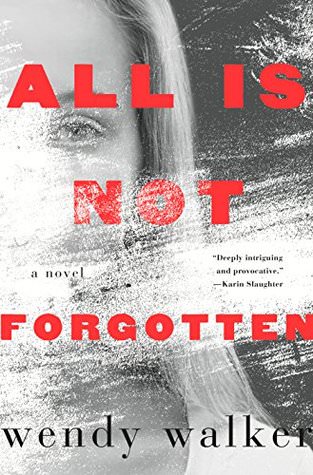 All Is Not Forgotten by Wendy Walker
Fiction – Mystery/Thriller (Released July 12, 2016)
320 Pages
Affiliate Link: Buy from Amazon

Plot Summary: After Jenny Kramer is raped in the woods behind a high school party, she is given a controversial drug treatment to erase her memory of the attack.
My Thoughts: All Is Not Forgotten (Reese Witherspoon's production company has already bought the film rights!) is a book I really don't have much to say about without revealing spoilers. What I can say is that I could not put this book down. I wasn't sure I actually liked it…and am still not sure to some extent, but I could. not. stop. reading. It's incredibly twisty, dark, and deeply unsettling. And, I was fascinated by all the psychology/science about how the brain processes memory and trauma. If you've read the book, check out my spoiler discussion post.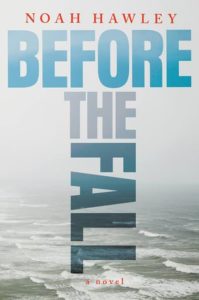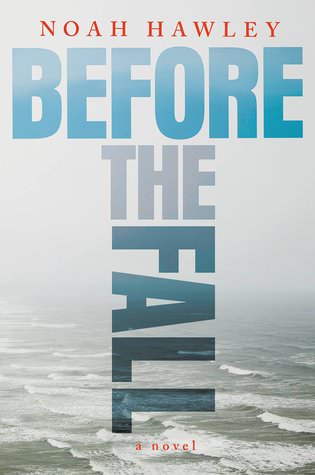 Before the Fall by Noah Hawley
Fiction – Mystery/Thriller (Released May 31, 2016)
400 Pages
Affiliate Link: Buy from Amazon

Plot Summary: A private plane carrying two important businessmen (one of whom is the Rupert Murdoch-like head of a 24 hour news network), their families, and a down-on-his-luck painter crashes off the coast of Martha's Vineyard, leaving two survivors.
My Thoughts: Before the Fall, written by the creator of the TV show Fargo, has been hyped as "the thriller of the year" by many and has appeared on a number of the traditional media's Summer Reading Guides. While I don't feel quite as strongly about it, it is one of only two thrillers I've enjoyed all year. As with some other books that worked for me lately (The Expatriates, Only Love Can Break Your Heart), the mystery (i.e. why the plane crashed) serves as a catalyst to explore human emotions and behavior. The crux of this story is more about the people on the plane and what today's media can do to a tragic story than the crash itself. Continue Reading…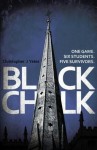 Black Chalk
 by Christopher J. Yates
Fiction (Released April, 2014)
Summary: Six best friends at Oxford University decide to play "a game of consequences, silly forfeits, and childish dares" (quote from Amazon), which devolves into humiliation and tragedy.
My Thoughts: Black Chalk joins The Wife, The Maid, and The Mistress as one of my favorite books I've read this year…and I will be including it to my Best Books of 2014 List at the end of the year (click here for last year's list). Continue Reading…
Bull Mountain by Brian Panowich
Southern Fiction (Released July 7, 2015)
304 Pages
Affiliate Link: Buy from Amazon

Summary: North Georgia's Bull Mountain has been run by one family of outlaws (the Burroughs) for generations, but when a federal ATF (Alcohol, Tobacco, and Firearms) agent arrives to put a stop to the crime, Sheriff Clayton Burroughs' family loyalty is tested.
My Thoughts: Brian Panowich's debut novel is a jaw-dropping (yes, my jaw really did drop multiple times!) multi-generational family saga that feels like Southern "grit lit", but reads like a thriller. It's one of my favorite books of the summer and is a contender for my Favorite Books of 2015. Continue Reading…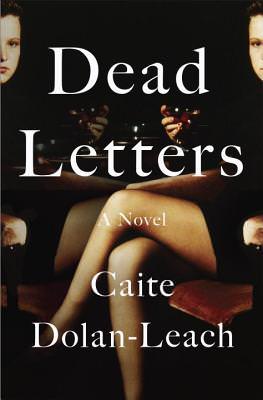 Dead Letters by Caite Dolan-Leach
Fiction – Debut (Released February 21, 2017)
353 Pages
Affiliate Link: Buy from Amazon

Plot Summary: When Ava Antipova gets word that her wild twin sister (Zelda) is dead, she leaves her Paris graduate program to return to her family's vineyard in upstate New York…only to find circumstances surrounding her sister's death that are a bit off and a message from Zelda.
My Thoughts: This debut novel has absolutely everything and is one I'll be recommending to just about everyone I know for a long time. It has a perfectly paced plot, a dysfunctional family, a mystery, great writing, snarky humor, and depth. And, it's one of those rare books that I can comfortably categorize as "literary" AND "brain candy." Continue Reading…
Defending Jacob: A Novel
 by William Landay
Fiction
Summary: Jacob Barber, the 14 year old son of the local Assistant District Attorney, is accused of murdering a classmate, causing his parents to face family secrets and cracks in their marriage.
My Thoughts: At first I thought this book was a typical legal thriller – entertaining and suspenseful, but nothing special. However, I was pleasantly proven wrong by some unexpected elements. This is a fairly easy read that goes quickly, but there are some psychological twists that definitely make you think. I don't want to ruin the story for anyone, so all I will say is stick with this one, even if it seems like many other courtroom dramas early on. Defending Jacob is not as good as Gone Girl, but definitely worth reading.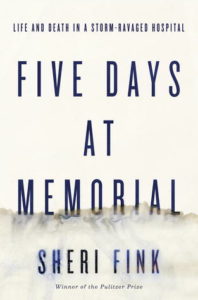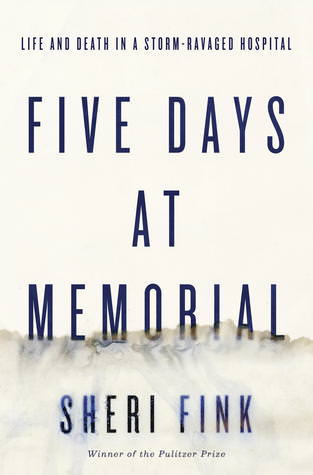 Five Days at Memorial by Sheri Fink
Nonfiction (Released September 10, 2013)
558 Pages
Affiliate Link: Buy from Amazon

Plot Summary: An investigative report into what happened during and immediately after Hurricane Katrina at New Orleans' Memorial Medical Center…including allegations that doctors intentionally sped up death for some of the hospital's sickest patients that they thought wouldn't survive an evacuation.
My Thoughts: Part portrait of a hospital trying to survive in the wake of disaster and part exploration of end-of-life care and euthanasia in the U.S., Five Days at Memorial reads like a thriller and is the first nonfiction book I've included on this list. Continue Reading…
Gone Girl: A Novel
 by Gillian Flynn
Fiction
Summary: Following the disappearance of his wife, Amy, Nick Dunne faces questions about his marriage from the police, the public, the media, and, most importantly, from himself.
My Thoughts: This book is a psychological thriller that reads like chick lit (in a good way). The story is utterly horrifying and I couldn't put it down. The main characters are smart, witty, and clever – for better and for worse. The story turns on its head at multiple points – I said "holy sh*t" out loud more than once because I was caught completely off guard. But similar to the scene with the coffee mug at the end of The Usual Suspects, once the truth reveals itself, all the little details fall into place. I don't want to say too much more about it because enjoying the unexpected twists are key to this book.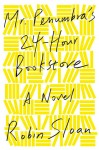 Mr. Penumbra's 24-Hour Bookstore: A Novel
 by Robin Sloan
Fiction
Summary: Clay Jannon's new job at a bookstore with a mysterious collection of books and clientele leads him to try to solve the mystery of a centuries old secret society.
My Thoughts: This book is about much more than a bookstore – it touches on code breaking, Google (the company), computer capabilities, ancient books and fonts, and incredibly odd people. I am not really interested in any of those things, but loved this book. I think a writer is special if he/she is able to make me love a book about something I'm not interested in (i.e. Michael Lewis' Moneyball – I couldn't care less about baseball) and Sloan does that here. This book is wonderfully quirky with a weird concoction of ancient and futuristic mixed in with hints of Dan Brown. And, the writing style is catchy and modern. I have no clue how Sloan ever came up with a plot like this and made it remotely believable, but my hats off to him.
Palace Council by Stephen L. Carter
Fiction
Summary: Palace Council is a political thriller about a powerful group plotting to use the US President as a puppet.
My Thoughts: Carter is known for writing complex thrillers against the backdrop of Harlem elite society and Palace Council is my favorite of his books so far.  Carter weaves real people (Nixon, Langston Hughes) into his fiction – causing me to wonder if something like this could actually happen.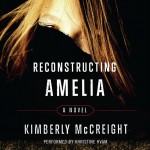 Reconstructing Amelia by Kimberly McCreight
Fiction (Released April, 2013)
405 Pages
Affiliate Link: Buy from Amazon

Plot Summary: After the studious and athletic Amelia jumps to her death from the roof of her exclusive Brooklyn girls' school, her mother (Kate) sets out to learn more about the events surrounding her daughter's death.
My Thoughts:
I was looking for something more fast paced and Reconstructing Amelia was just the ticket! It's hard not to get hooked quickly when there is a dead body in the first few chapters. The beginning of Reconstructing Amelia is basically a riff on the beginning of "Gossip Girl" (the TV show)…except with a dead body instead of a missing Serena Van Der Woodson. It even has a "Gossip Girl"-esque blog called "Gracefully Yours". Continue Reading…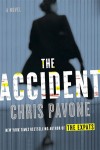 The Accident
 by Chris Pavone
Fiction (Released March, 2014)
Summary: When the manuscript of an unauthorized biography about a famous media mogul (titled The Accident), lands on literary agent Isabel Reed's desk, it kicks off a frantic day of battles between those trying to get it published and those trying to bury it, putting everyone's lives in danger.
My Thoughts: The Accident is, quite literally, a literary page turner (I'm not actually sure if this is a legit "genre", but I like the sound of it!). A thriller about the book publishing business? I wasn't sure something like this could keep me on the edge of my seat, but The Accident absolutely did. Continue Reading…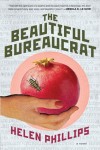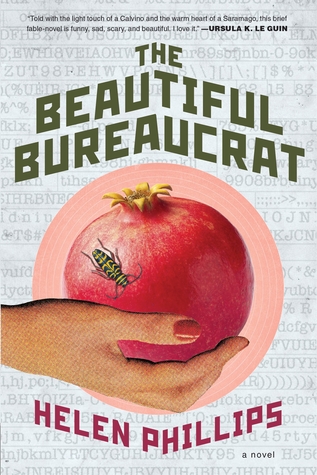 The Beautiful Bureaucrat by Helen Phillips
Fiction (Released August 11, 2015)
192 Pages
Affiliate Link: Buy from Amazon

Summary: When Josephine moves to a new city with her husband and takes a job at a data processing facility, strange things begin to happen, leading her to further investigate the company she works for.
My Thoughts: Helen Phillips' debut novel is a tiny ball of weirdness…reminiscent of a demented "Office Space"…that had me on the edge of my seat. I was on the edge of my seat virtually the entire time I was reading. I just had to know…what the heck is going on here?! The entire book feels like a riddle that the reader needs to unravel. And, once the the riddle of Josephine's company has been solved, you're left with much broader questions to ponder. Continue Reading…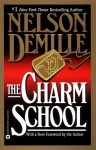 The Charm School
 by Nelson DeMille
Fiction
Summary: A spy thriller about a secret KGB operation (The Charm School) in the era of Glasnost and the implications for US/Russian relations of revealing it to the world.
My Thoughts: DeMille is my favorite "page turner" author and The Charm School is one of my favorite DeMille books.  You'll love the characters' witty banter, the portrait of Russian life, and the thrill of the investigation into The Charm School.  Best of all, this is one of those "what if" books that left me wondering if something like the Charm School could really exist.
The Emperor of Ocean Park
 by Stephen L. Carter
Fiction
Summary: Following the death of his father (a Justice whose Supreme Court nomination ended in scandal), Talcott Garland tries to unravel the mystery behind "the arrangements", a series of clues his father left him.
My Thoughts:  Previously known for his nonfiction writing, The Emperor of Ocean Park is Carter's first novel. It's fast-paced, intricate, and covers what will become Carter's signature themes of elite Harlem society, Ivy League academia, race, conspiracy, and politics. Continue Reading…
The Farm by Tom Rob Smith
Fiction (Released June, 2011)
Affiliate Link: Buy from Amazon

Plot Summary: After "retiring" to a remote farm in Sweden, Daniel's father tells him his mother is suffering a psychotic breakdown, forcing Daniel to unravel the validity of his mother's claims of a conspiracy involving pillars of the farm community and, possibly, his own father.
My Thoughts: The Farm is a bit of a creepy, odd book. But, I really enjoyed it and was dying to find out whether Daniel's mother (Tilde) is delusional or has really stumbled upon a conspiracy. And, if she is telling the truth, what is the conspiracy that she uncovered? Continue Reading…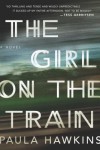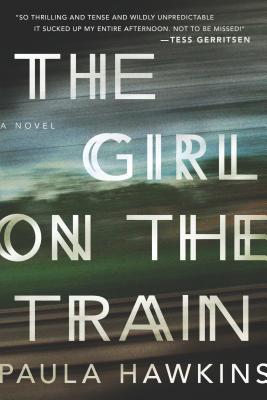 The Girl on the Train by Paula Hawkins
Fiction (Released January 13, 2015)
405 Pages
Affiliate Link: Buy from Amazon
Plot Summary: When divorced and down on her luck Rachel sees "something shocking" at the house of "Jess and Jason", the couple she watches out the window of her daily commuter train, she's drawn into a mess that "changes everything". (quotes from Goodreads)
My Thoughts: Paula Hawkins' debut novel has been getting a lot of hype lately…it's one of those books that I think will be talked about quite a bit both inside and outside of the book world over the coming months. It's a psychological thriller that, for me, gets 5 stars for the psychological element and 3 stars for the thriller piece…averaging out to a 4-star "I really liked it" rating (on Goodreads, as I don't use a 5 star rating system for my blog). Continue Reading…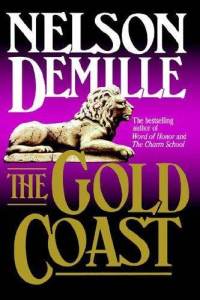 The Gold Coast (John Sutter)
 by Nelson DeMille
Fiction
Summary: A mafia don invades the remnants of Long Island's aristocratic Gold Coast society and turns his neighbors' lives upside down.
My Thoughts: A review describing The Gold Coast as The Bonfire of the Vanities crossed with The Godfather convinced me to give it a try.  John Sutter's (the narrator) super salty observations of crumbling Gold Coast society are hilarious and do remind me of Tom Wolfe.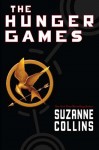 The Hunger Games Trilogy
 by Suzanne Collins
Fiction
Summary: As punishment for a failed uprising against the Capital, two teenagers from each district in the country of Panem are selected to compete in a televised, fight-to-the-death event called The Hunger Games.
My Thoughts: Unlike the Twilight series, The Hunger Games lives up to the hype in every way.  It's contemporary, gripping, and certainly makes you think.  The central characters are people you want to root for.  However, Mockingjay was a disappointment compared to the first two books.  I read it just to find out what happens, but enjoyed it a lot less.
Girl with the Dragon Tattoo Trilogy
 by Stieg Larsson
Fiction
Summary: Mikael Blomkvist, a scandal-plagued journalist, and Lisbeth Salander, an emotionally broken hacker, team up to investigate the disappearance of a member of one of Sweden's most prominent business families.
My Thoughts: There's not much else to say about this series that hasn't been said already – there is a reason for all the hype.  Though tortured and flawed, you will root for Mikael and Lisbeth.  The story is riveting and fast-paced.  As long as you don't let yourself get bogged down in all the Swedish place names, you will not be able to put these books down.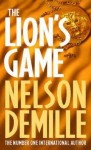 The Lion's Game (John Corey)
 by Nelson DeMille
Fiction
Summary: John Corey, ex-NYPD homicide cop and the central character from Plum Island, teams with Kate Mayfield to track a Libyan terrorist (Asad Khalil aka The Lion, whose family was killed in the 1986 Qaddafi bombings) as he seeks revenge on the Libyan bombers.
My Thoughts:  The Lion's Game is obviously suspenseful and fast-paced, but John Corey's constant saltiness is what adds a different kind of entertainment to what could have been a run-of-the-mill thriller.  The romantic tension between John and Kate is somewhat predictable, but does provide the context for most of the witty dialogue in the book.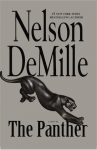 The Panther (John Corey)
 by Nelson DeMille
Fiction
Summary: Anti-Terrorist Task Force Agents John Corey and his wife, Kate, are recruited to track down one of the masterminds of the USS Cole bombing in Yemen.
My Thoughts: If you've read any of Nelson DeMille's other John Corey novels (i.e. Plum Island, Night Fall, Wild Fire, The Lion's Game, or The Lion), you can expect more of the same from The Panther. John Corey's sarcastic and politically incorrect commentary is on full display (despite sometimes overdoing it) and The Panther is packed with terrorist fighting action. The plot twists and turns make for an easy read that is hard to put down. But, DeMille really differentiates The Panther from his other Corey novels through his focus on the country of Yemen ("dysfunctional would be an improvement"). DeMille tends to write about topics that are pertinent to the current anti-terrorism reality and Yemen is certainly a rising Al Qaeda hotbed and terrorist threat. His description of the country, the people, the government, the Islamic Fundamentalists, and the war for control (between the Yemeni government, Al Qaeda in the Arabian Peninsula, and the Yemeni tribal warlords) is refreshingly candid and different from anything you'll see in the news about this country. The Panther is a double whammy – thrillingly plot driven and informative.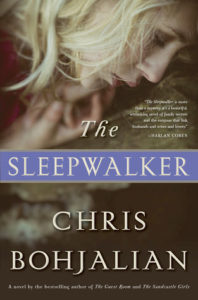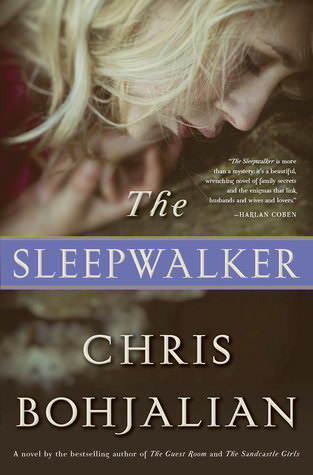 The Sleepwalker by Chris Bohjalian
Fiction – Thriller (Released January 10, 2017)
304 Pages
Affiliate Link: Buy from Amazon

Plot Summary: When Annalee Ahlberg, a notorious sleepwalker, disappears from her home in the middle of the night, her husband and two daughters try to piece together what happened.
My Thoughts: Chris Bohjalian's most recent books are giving him quite a reputation for coming up with mysteries…with more. They have the who-done-it/why-done-it elements of your run-of-the-mill mystery, but he layers on something deeper. In 2016's The Guest Room, it was sex-trafficking, and in The Sleepwalker, it's parasomnia. I found the parasomnia angle fascinating…it's much more than the book's title suggests. Continue Reading…
The Stranger Beside Me
 by Ann Rule
Nonfiction – Crime
Summary: Rule recounts her experience working alongside serial killer Ted Bundy at a suicide crisis hotline and her slow realization that he was not who he appeared to be.
My Thoughts: If you're at all interested in Ted Bundy, then this is a must read.  SBM covers the facts of Bundy's crimes, the investigation, and his capture.  But, Rule's personal perspective from her time working with him and their correspondence while he was in prison are the real fascinating parts.  This one will definitely keep you up at night.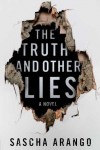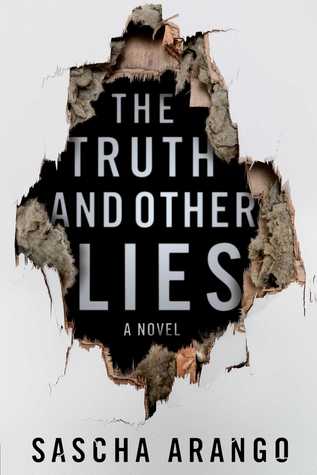 The Truth And Other Lies by Sascha Arango
Fiction (Released June 23, 2015)
256 Pages
Affiliate Link: Buy from Amazon

Summary: "Dark, witty, and suspenseful, this literary crime thriller reminiscent of The Dinner and The Silent Wife follows a famous author whose wife—the brains behind his success—meets an untimely death, leaving him to deal with the consequences." – Amazon
My Thoughts: The Truth And Other Lies is the first summer book to blow my mind (and, it's a translated debut)! It's a tightly packed, demented thriller that kept me guessing from page one through the end. Continue Reading…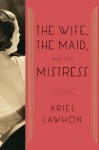 The Wife, the Maid, and the Mistress: A Novel
 by Ariel Lawhon
Historical Fiction (Released January, 2014)
Plot Summary: Based on the actual 1930 disappearance of New York State Supreme Court Justice Joseph Crater, this novel tells the story of what could have happened to him from the perspectives of his wife, his mistress, and his maid.
Plot Summary: The Wife, The Maid, and The Mistress is the first book of 2014 that I absolutely loved and was one of my Best Books of 2014. The "true crime" angle reminded me of Sutton
 by J.R. Moehringer (my review), while the setting of 1930 NYC is reminiscent of Rules of Civility
 by Amor Towles (my review). Both books that I loved! Continue Reading…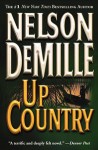 Up Country (Paul Brenner)
 by Nelson DeMille
Fiction
Summary: Retired Army Officer Paul Brenner (the hero from The General's Daughter) returns to Vietnam to find the one witness to a murder that occurred during the Tet Offensive.
My Thoughts: Up Country contains the suspense and the salty, sarcastic dialogue of a DeMille thriller.  But, the setting in Vietnam and Brenner's flashbacks/memories of the war added an educational element for me that differentiated Up Country from his other books.
We Were Liars
 by E. Lockhart
Fiction – Young Adult (Released May, 2014)
Summary: A beautiful and distinguished family. A private island. A brilliant, damaged girl; a passionate, political boy. A group of four friends – the Liars – whose friendship turns destructive. A revolution. An Accident. A secret. Lies upon lies. True love. The Truth. – Amazon Book Description
My Thoughts: We Were Liars will be the most talked about book of the summer…mark my words! And, this review will be short on details because it's a book best enjoyed by going in blind. That's why I used the Amazon book description (which I never do!) and will not say any more about the plot itself in this review. Continue Reading…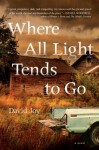 Where All Light Tends to Go by David Joy
Fiction (Released March 3, 2015)
274 Pages
Affiliate Link: Buy from Amazon

Summary: Jacob McNeely, son of his small North Carolina mountain town's biggest outlaw, struggles to separate himself from the life of crime he was born into and to fight for the girl he loves (Maggie).
My Thoughts: I've read some great "Grit Lit" this year (Bull Mountain,The Shore, The Animals), so I knew I had to make time for David Joy's debut novel. It's a story about fathers and sons, loyalty, love, and trying to claw your way out of your given circumstances. Continue Reading…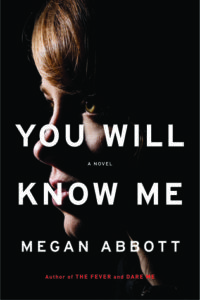 You Will Know Me by Megan Abbott
Fiction (Released July 26, 2016)
352 Pages
Affiliate Link: Buy from Amazon

Plot Summary: A tragic accident throws fifteen year-old gymnastics prodigy Devon Knox and her family's carefully constructed training plans into chaos.
My Thoughts: If you're looking for a book that you can fly through, this is it. Megan Abbott writes young girls in the most deliciously demented way (see The Fever and Dare Me) and what better world for characters like that to inhabit than elite gymnastics. Only this time Abbott throws in a pack of overly zealous parents to deepen the appeal. Continue Reading…