I tend to think all book club selections should be on the short side to accommodate a variety of reading schedules for book club members. But, the books on this list are especially short…around 300 pages or less. Yet, they're incredibly meaty and will spark lively book club discussions despite their brevity.
For additional book club recommendations, check out my:
Book Club Recommendations (general)
Coed Book Club Recommendations
Latest Addition(s) (March 26, 2017)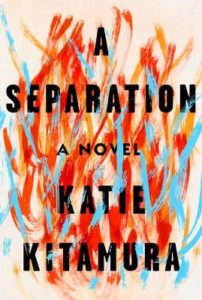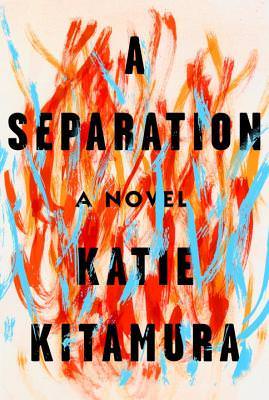 A Separation
 by Katie Kitamura
Fiction (Released February 7, 2017)
240 Pages
Affiliate Link: Buy from Amazon
Plot Summary: A young woman's mother-in-law asks her to travel to Greece to find her estranged husband, who has stopped communicating, resulting in a rumination on the state of her marriage and the secrets they've been keeping.
My Thoughts: A Separation has catastrophically been described as a "whodunit" (by Elle Magazine) and "the literary Gone Girl
 of 2017″ (by The Millions). It is NOT either of those things. It is, however, a gorgeously dark rumination on a troubled marriage. It's most definitely a "style" book (i.e. don't look for a fast-moving plot), but I immediately adored the narrator's voice and tone. Continue Reading…
Potential Discussion Topics: Marriage, plot vs. style centric books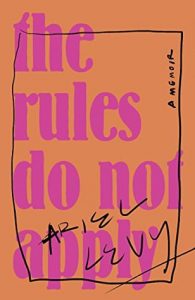 The Rules Do Not Apply
 by Ariel Levy
Nonfiction – Memoir (Released March 14, 2017)
224 Pages
Affiliate Link: Buy from Amazon
Plot Summary: A searing memoir of self-examination by a current New Yorker staff writer (also a native of my current town).
My Thoughts: I immediately fell for Levy's writing as she takes a brutally raw and honest look at her life including love, massive loss, and bad decisions. It's a risky thing to market a book as "for readers of Cheryl Strayed" and, while I'm not putting Levy on equal footing with the giant, the comparison is not unfounded. Continue Reading…
Potential Discussion Topics: Grief, marriage, dislikable characters

Short Book Club Recommendations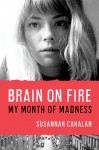 Brain on Fire by Susannah Cahalan
Nonfiction – Memoir (Released November, 2012)
250 pages
Affiliate Link: Buy from Amazon

Plot Summary: The true story of 26 year old New York Post reporter Susannah Cahalan's unexplained "descent into madness" and her subsequent struggle to recover her identity.
My Thoughts: Brain on Fire is a fascinating medical mystery. Susannah's first symptoms were flu-like (true of 70% of patients with her illness), which then spiraled into numbness, seizures, hallucinations, paranoia, memory loss, loss of motor skills, and catatonia. Continue Reading…
Potential Discussion Topics: Medical decision-making, family choices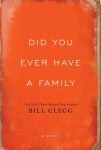 Did You Ever Have A Family by Bill Clegg
Fiction (Released September 8, 2015)
304 Pages
Affiliate Link: Buy from Amazon

Summary: The story of June Reid, who loses her entire family (her daughter and her fiancee, her boyfriend, and her ex-husband) in a horrible tragedy on the night before her daughter's wedding.
My Thoughts: The hype (both from bloggers and awards committees) surrounding Clegg's debut novel made me nervous to read it…but, it surpassed all my expectations and is a contender for my favorite book of 2015! Did You Ever Have A Family is a mostly character-driven story about family (obviously), small-town life, prejudice, parent/child relationships, grief, heartache, and regret. Continue Reading…
Potential Discussion Topics: Grief, prejudice, parent/child relationships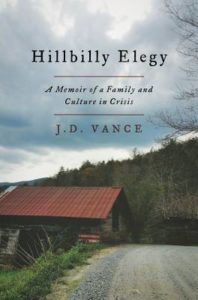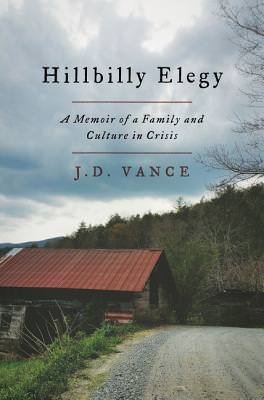 Hillbilly Elegy by J.D.Vance
Nonfiction – Memoir (Released June 28, 2016)
272 Pages
Affiliate Link: Buy from Amazon

Plot Summary: Vance's hybrid memoir of his childhood growing up poor in an Ohio town (Middletown) / social analysis of the plight of poor Appalachians.
My Thoughts: Before reading Hillbilly Elegy, I'd heard it compared to Jeanette Walls' The Glass Castle (which I loved) and I agree that the memoir portion does bear some resemblance. But, Vance takes Hillbilly Elegy to the next level (5 star level for me!) by seamlessly blending in social analysis of why the poor, white working class is failing to achieve upward mobility. Continue Reading…
Potential Discussion Topics: Current political climate, poverty, upward mobility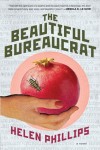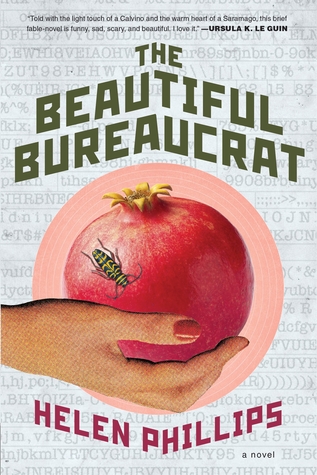 The Beautiful Bureaucrat by Helen Phillips
Fiction (Released August 11, 2015)
192 Pages
Affiliate Link: Buy from Amazon

Summary: When Josephine moves to a new city with her husband and takes a job at a data processing facility, strange things begin to happen, leading her to further investigate the company she works for.
My Thoughts: Helen Phillips' debut novel is a tiny ball of weirdness…reminiscent of a demented "Office Space"…that had me on the edge of my seat. I just had to know…what the heck is going on here?! The entire book feels like a riddle that the reader needs to unravel. And, once the the riddle of Josephine's company has been solved, you're left with much broader questions to ponder. Continue Reading…
Potential Discussion Topics: interpretations of the meaning of this book

The Book of Unknown Americans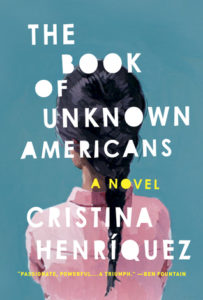 by Cristina Henriquez
Fiction (Released June 3, 2014)
286 Pages
Affiliate Link: Buy from Amazon

Plot Summary: The story of a group of immigrant families living in a nondescript apartment building in Delaware, centering on the relationship between two teenagers, Maribel and Mayor.
My Thoughts: This powerful book about the life of immigrants living in the U.S. is initially quiet, but I couldn't put it down towards the end. It forces the reader to see life in America through a different set of eyes and is relevant to the current political climate. There's lots to chew on here.
Potential Discussion Topic: Immigration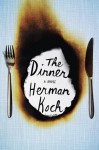 The Dinner by Herman Koch
Fiction (Released February 12, 2013)
306 Pages
Affiliate Link: Buy from Amazon

Summary: Two brothers and their wives meet for dinner at an upscale, Amsterdam restaurant to discuss how to handle a situation involving their teenage sons.
My Thoughts: Not much happens in the beginning of the story, but I was so busy reveling in Koch's brilliant writing and biting social commentary that I didn't even realize that the characters had merely arrived at the restaurant and ordered food. But, rest assured, the action does pick up. Continue Reading…
Potential Discussion Topics: how far you would go to protect your children, dislikable characters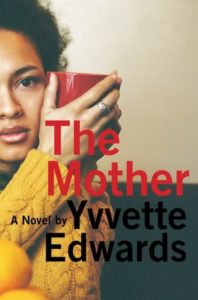 The Mother by Yvette Edwards
Fiction (Released May 17, 2016)
256 Pages
Affiliate Link: Buy from Amazon

Plot Summary: When Marcia Williams, drowning in grief following the murder of her sixteen year-old son, faces his teenage killer at the trial, she is forced to make sense of how something so horrible could happen to her son.
My Thoughts: This novel kicks off with an incredibly powerful first chapter that pulled me in immediately, even though it was obvious this would be an emotionally difficult read. The Mother is part story of a mother's grief, part courtroom drama, part portrait of grief's impact on a marriage, and part statement about race, poverty, and what happens to people born into a rough life on the streets. Continue Reading…
Potential Discussion Topics: poverty, crime, grief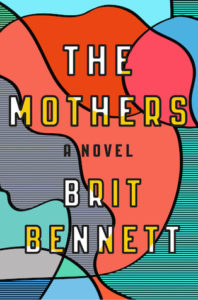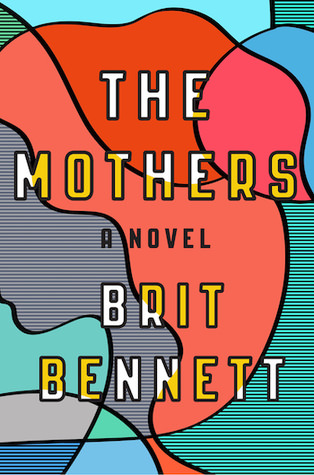 The Mothers by Brit Bennett
Fiction (Released October 11, 2016)
288 Pages
Affiliate Link: Buy from Amazon

Plot Summary: While seventeen year-old Nadia Turner is mourning the shocking loss of her mother, she starts a relationship with Luke Sheppard, her pastor's son, resulting in an unwanted pregnancy.
My Thoughts: The Mothers was one of the most hyped books and the big debut novel of this Fall (author Brit Bennett is only 25 years old and was named to the National Book Foundation's 5 Under 35). And, it completely lived up to the hype! The first page is one of the best first pages I've ever read and I highlighted three passages before moving on to Page 2. Continue Reading…
Potential Discussion Topics: religion, life choices, teen pregnancy, grief, friendship

The Natural Way of Things by Charlotte Wood
Fiction (Released June 28, 2016)
208 Pages
Affiliate Link: Buy from Amazon

Plot Summary: While seventeen year-old Nadia Turner is mourning the shocking loss of her mother, she starts a relationship with Luke Sheppard, her pastor's son, resulting in an unwanted pregnancy.
My Thoughts: This book about a group of girls being held captive (and forced to do manual labor) on a remote Australian farm has gotten raves within the book world. Aside from a delicious "WTF is going on here?" feeling similar to the one I got from The Beautiful Bureaucrat, I have to admit I didn't quite get what all the hype was about through the first half. But, things picked up in the second half and I ended up thinking the turnaround was quite brilliant. It left me with many questions…some I wish had been answered and some I was fine with leaving open-ended.
Potential Discussion Topics: Treatment of women, interpretations of the ending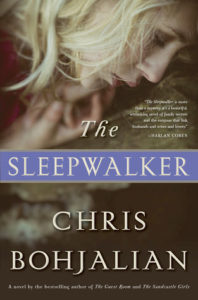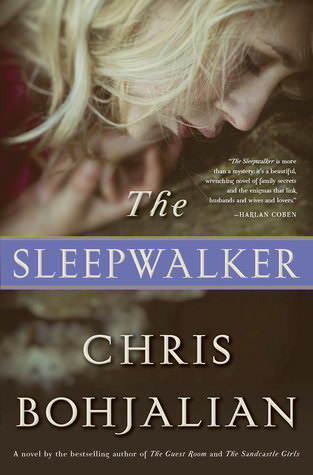 The Sleepwalker by Chris Bohjalian
Fiction – Thriller (Released January 10, 2017)
304 Pages
Affiliate Link: Buy from Amazon

Plot Summary: When Annalee Ahlberg, a notorious sleepwalker, disappears from her home in the middle of the night, her husband and two daughters try to piece together what happened.
My Thoughts: Chris Bohjalian's most recent books are giving him quite a reputation for coming up with mysteries…with more. They have the who-done-it/why-done-it elements of your run-of-the-mill mystery, but he layers on something deeper. In 2016's The Guest Room, it was sex-trafficking, and in The Sleepwalker, it's parasomnia. I found the parasomnia angle fascinating…it's much more than the book's title suggests. Continue Reading…
Potential Discussion Topics: Parasomnia, what you would do for family, legal implications of parasomnia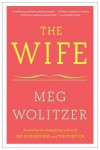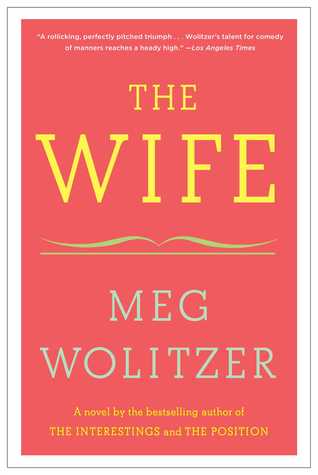 The Wife by Meg Wolitzer
Fiction (Released March, 2003)
228 Pages
Affiliate Link: Buy from Amazon

Plot Summary: On a flight to Helsinki to watch him receive a prestigious literary prize, Joan decides to leave her famous novelist husband, Joe, after a decades long marriage.
My Thoughts: The Wife is easily one of my favorite books I read in 2014 and would have been a contender for my Best Book of the Year had it been published in 2014. Why? Because of the absolutely gorgeously perfect writing (and, yes, it needs 2 adverbs and an adjective)…that's why! Continue Reading…
Potential Discussion Topics: Woman's role in a marriage, women's careers, marriage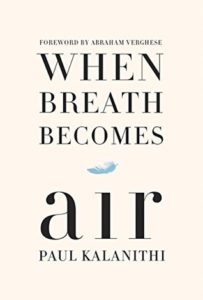 When Breath Becomes Air by Paul Kalanithi
Nonfiction – Memoir (Released January 12, 2016)
208 Pages
Affiliate Link: Buy from Amazon

Plot Summary: At the age of thirty-six and on the verge of becoming a full-fledged neurosurgeon, the author is diagnosed with terminal lung cancer. In his memoir, he explores the questions of living and dying.
My Thoughts: I was looking for something to hit me emotionally when this library hold came in. It's about death, but more about humanity. And, I'm glad I was alone when I got to the final chapter because I was sobbing! I won't review it since I'm so late to this train, but it's definitely one of my favorite nonfictions of the year so far.
Potential Discussion Topics: Dying, end of life choices, how to live with a terminal illness