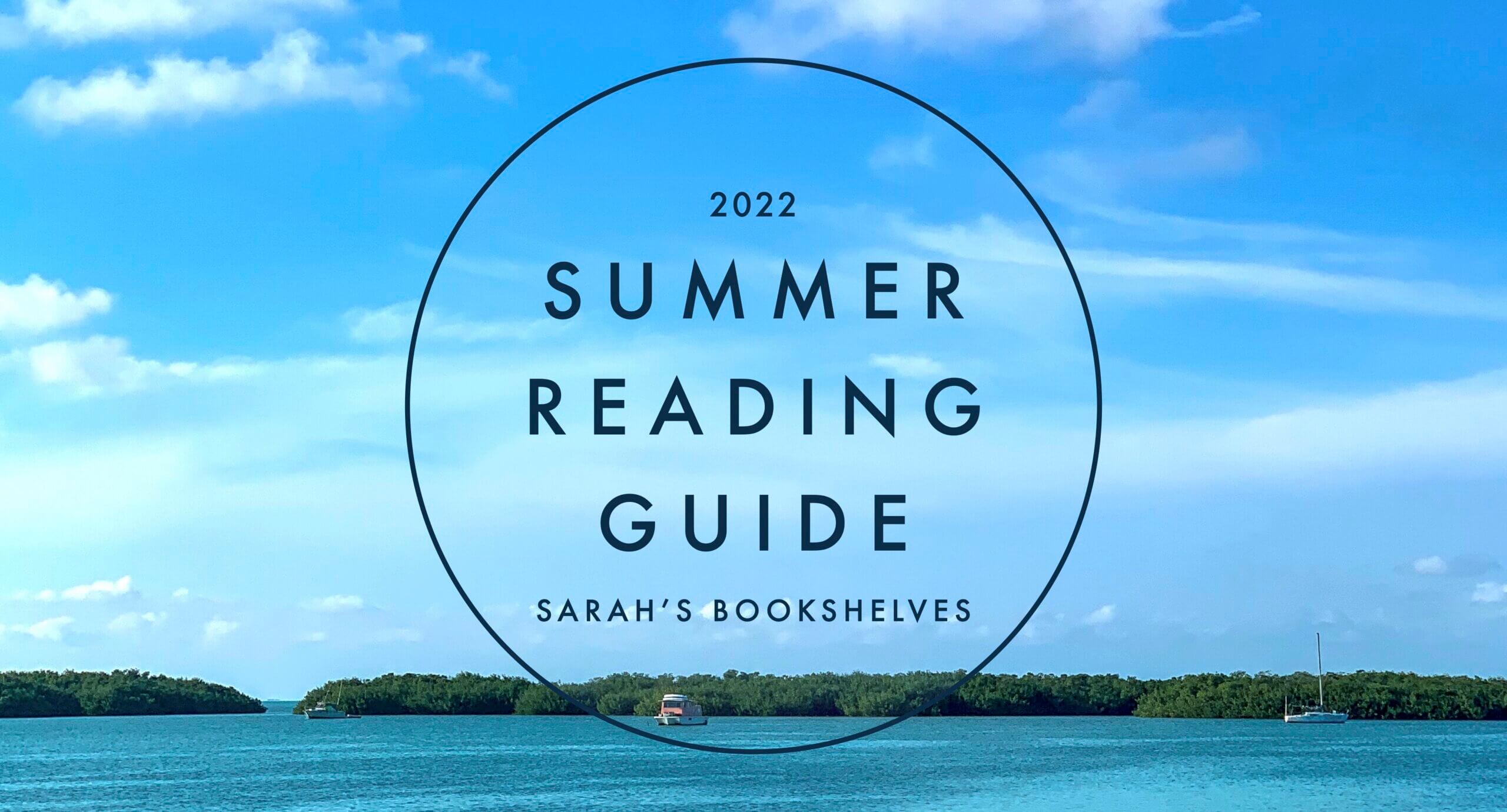 Summer reading means something a bit different to everyone, but I've got you covered in my 2022 Summer Reading Guide. Some of you like to put their brains completely on vacation with fun, easy reads. Some of you like an action-packed page turner. Some of you want something with a bit more substance. And some of you might like to head off the beaten path.
Personally, I like books you can fly through, books you don't have to work too hard on, and books you can get easily immersed in. I avoid books that demand to be read in perfect peace and quiet (last time I checked, the beach and pool generally have screaming kids around!).
I've read every book that appears on this list and, as always, will continue to add new selections throughout the summer. 
Stay tuned for tomorrow's episode of the Sarah's Bookshelves Live Podcast…where Susie from Novel Visits and I talk about books that missed last year's Summer Reading Guide, deep backlist summer picks, and our #1 2022 summer picks!
And, introducing Summer Shelves (a companion to the Summer Reading Guide)…
This year, I'm offering Summer Shelves, a companion to the Summer Reading Guide exclusively to Superstars patrons ($7 / mo).

Summer Shelves

features BACKLIST summer reading recommendations from over 25 former podcast guests and our team members.

The Summer Shelves design is clean, crisp, and unique and you'll receive it in a PDF file format via Patreon.
If you'd like to get the Summer Shelves companion guide, you can sign up to be a Superstars patron here. You'll also get access to a monthly bonus podcast series called Double Booked (where Catherine or Susie and I share our own book recommendations in the same format as the big show) and my Rock Your Reading Tracker.
Previous Summer Reading Guides: 2013, 2014, 2015, 2016, 2017, 2018, 2019, 2020, 2021
This post contains affiliate links (plus: here's your Amazon Smile-specific affiliate link
), through which I make a small commission when you make a purchase (at no cost to you!).
2022 Summer Reading Guide
Latest Additions (July 14, 2022)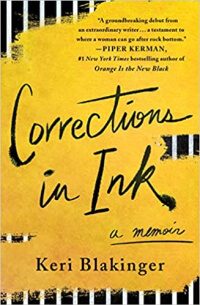 Corrections in Ink by Keri Blakinger
Nonfiction – Memoir (Release Date: June 7, 2022)
336 Pages
Buy from: Amazon
 | Bookshop.org

Plot Summary: Keri Blakinger went from being an elite figure skater in her youth to being arrested for possession of heroin while a student at Cornell before serving 2 years in the New York prison system. She is now an award-winning journalist reporting on injustices in the prison system.
My Thoughts: Corrections in Ink is a debut memoir that tells a mind-blowing personal story while also speaking to a broader issue (addiction and women in the prison system). The first chapter is a doozy and immediately pulled me into this story. Blakinger uses the Friday Night Lights pilot episode strategy of alternating chapters between her childhood as a figure skater and journey into drugs with chapters from her time in prison. Keri is self-reflective and it's a hopeful and redemptive story despite the dark places it goes along the way.
How to Fake it in Hollywood by Ava Wilder
Fiction – Romance (Release Date: June 17, 2022)
368 Pages
Buy from: Amazon
 | Bookshop.org

Plot Summary: In this fake relationship story, a young Hollywood actress (Grey) who is coming off a role in a successful, long-running teen soap opera is set up with an A-List actor (Ethan) who is coming off a divorce and the death of a close friend and business partner.
My Thoughts: This debut romance wasn't incredibly unique, but it was super addictive and was the perfect vacation read for me when nothing else was holding my attention. There is depth to this story in the form of commentary on addiction, grief, social media culture, and gender dynamics in Hollywood. I was invested in Ethan and Grey working through their issues. A solid romance for when you need something easy on your brain!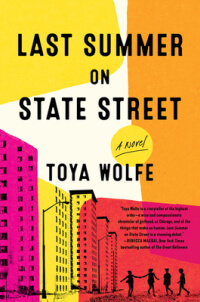 Last Summer on State Street by Toya Wolfe
Fiction – Literary (Release Date: June 14, 2022)
224 Pages
Buy from: Amazon
 | Bookshop.org

Plot Summary: The story of the friendship between 4 middle school age girls in the Robert Taylor Homes (a Chicago housing project) in the summer of 1999, when the Homes are being torn down one by one.
My Thoughts: This debut novel is what I wanted Deacon King Kong to be. It gave me strong Saving Ruby King vibes with some Transcendent Kingdom and This is My America mixed in. This is a character-driven, slice of life story, but there is action. It's about coming of age amid a hail of gang bullets and is filled with tragedy, but it has heart and hope. The story is tightly told, but the ending did drag a bit. Still, a touching story that goes down easy.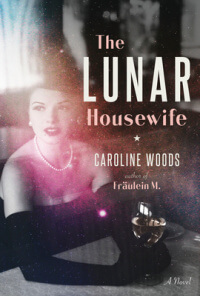 The Lunar Housewife by Caroline Woods
Historical Fiction (Release Date: June 14, 2022)
320 Pages
Buy from: Amazon
 | Bookshop.org

Plot Summary: Inspired by the real life story of the CIA's involvement in publications like The Paris Review during the Cold War era 1950's, an up and coming journalist at a trendy new literary magazine overhears some concerning conversations at work…involving bugs, death threats, and more. She starts to investigate and incorporates what she learns into her own novel she's working on…titled "The Lunar Housewife" (which is included as a "book within a book").
My Thoughts: I'm not a big historical fiction reader, but the Cold War era is a huge exception! I loved the mash-up of Cold War espionage and the 1950's NYC literary scene. There are cameos from a number of real life luminaries: Truman Capote, James Baldwin, Ernest Hemingway, etc. And, this is feminist historical fiction where a woman is breaking the stereotypes of her time. Recommended for fans of The Secrets We Kept by Lara Prescott!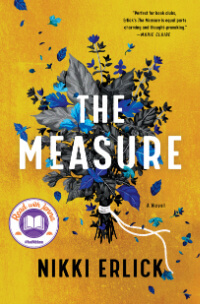 The Measure by Nikki Erlick
Fiction – Literary / Sci-Fi (Release Date: June 28, 2022)
368 Pages
Buy from: Amazon
 | Bookshop.org

Plot Summary: One morning, every human on earth above the age of 22 receives a box with a string representing the length of their lives. The story spins out the many implications of this scenario (reminiscent of John Marrs)…including exploring the question of whether you would want to know how many years you have left to live.
My Thoughts: This debut novel will absolutely be one of my favorites of 2022! It's both otherworldly and very of our time in a symbolic way rather than a literal way. It felt a bit like an allegory of the COVID pandemic as it taps into the feelings it generated, but leaves you with a feeling of peace. Ultimately, it felt like a healing story. It's perfectly balanced between plot and character (it goes down super easy while remaining incredibly thought-provoking!) and, though some readers might think the ending is too tidy, I delighted in the thoughtful way Erlick tied up even the smallest details.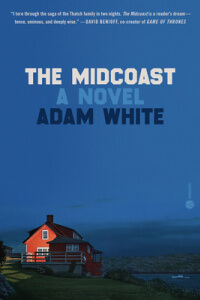 The Midcoast by Adam White
Fiction – Literary (Release Date: February 9, 2021)
352 Pages
Buy from: Amazon
 | Bookshop.org

Plot Summary: Set in a small town in Maine (Damariscotta), the story opens with a splashy party at the local bigwigs' (the Thatches) house, during which a long line of police cars shows up looking for Ed Thatch.
My Thoughts: The Midcoast is a literary fiction story that goes down easy and would make a great summer read! The opening scene is a fantastic hook, but don't let it fool you that this whole story is about a crime. It's more of a small town story with a crime in the background. The residents of the town have a curious obsession with the Thatch family, giving the story a juicy, gossipy feel. And, it has a great balance between plot and character.
Something Light / Fun
My #1 Pick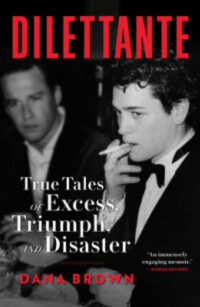 Dilettante
by Dana Brown
Nonfiction – Memoir (Released March 22, 2022)
288 Pages
Buy from: Amazon | Bookshop.org

Plot Summary: Dana Brown was Graydon Carter's (the longtime former Editor in Chief of Vanity Fair) Assistant at Vanity Fair magazine in the late 90's and 2000's and eventually rose to Editor. Dilettante is about New York City from the gritty 1990's to the spit-polished 2000's, Brown's experience working for Graydon Carter, the rise and fall of the era of glamorous magazines (it's a bit of a business book in this way), and juicy gossip about industry insiders and the celebrities VF covered.
My Thoughts: What a FUN book that took me back to my time living in New York City in my 20's and early 30's, during which I regularly read Vanity Fair magazine and the NY Post's Page Six gossip column. This book is juicy, scandalous, honest, and self-deprecating. His writing style is brash and thoroughly entertaining…and it's great on audio (narrated by Brown himself).
Beautiful Little Fools
by Jillian Cantor
Historical Fiction (Released January 4, 2022)
368 Pages
Buy from: Amazon | Bookshop.org

Plot Summary: Cantor re-interprets The Great Gatsby from the perspectives of three central female characters (Daisy Buchanan, her best friend Jordan Baker, and Myrtle Wilson's sister, Catherine).
My Thoughts: I loved Cantor's take about the power and control the men had over the women…and the women's effort to take back that control. She puts forth an alternate theory of who killed Jay Gatsby that sometimes mind-tricked me into feeling like I was reading a behind-the-scenes account of something that really happened. I loved her feminist spin on things and the story she plotted is intricate and well-thought out. 
Fake by Erica Katz
Brain Candy, Released February 22, 2022
320 Pages
Buy from: Amazon | Bookshop.org
Plot Summary: Professional art forger (for museums and wealthy art patrons), Emma, gets an invitation from a wealthy oligarch that might be the solution she's been looking for (money to care for her mother, a new life path), but this invitation has strings attached.
My Thoughts: This elevated Brain Candy (i.e. Brain Candy with substance) gives readers a look behind the curtain of the art world (which I'm not particularly interested in, but did find fascinating in this book) and has a suspenseful plot thread. Katz portrays the art world as one that takes itself seriously, but is often a mirage. Like she did in The Boys' Club, Katz captures what it's like to be thrust into a glamorous life, get caught up in it, and get burned and it reminded me of The Devil Wears Prada in this way. 
Ghosts
by Dolly Alderton
Brain Candy (Released August 30, 2021)
320 Pages
Buy from: Amazon | Bookshop.org

Plot Summary: Nina, a successful food writer in London, begins dating a man who she meets on her first ever dating app date. Things progress quickly, but Nina runs into roadblocks along the way: an ill father, a rocky patch with her childhood best friend, and navigating the dating landscape.
My Thoughts: Don't be fooled…Ghosts is not a romance even though it kind of feels like one in the beginning. It's actually smart, witty, and sometimes depressing (but, also sometimes funny) commentary on the dating landscape for 30-somethings…mixed in with some family drama. It's a bit of a mash-up between Fleishman is in Trouble and The Love Affairs of Nathaniel P. by Adelle Waldman.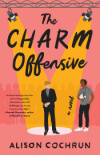 The Charm Offensive by Alison Cochrun

Romance – Debut (Release Date: September 7, 2021)
361 Pages
Buy from: Amazon
| Bookshop.org

Plot Summary: The Charm Offensive (an LGBTQ romance) is set on the reality dating show Ever After (i.e. The Bachelor with a fairytale theme). Charlie, the show's star, is only on the show to repair his reputation in the tech world and suffers from OCD and anxiety. Dev is assigned to be his producer and help him get comfortable in front of the cameras.
My Thoughts: Romance novels set in The Bachelor world (also One to Watch) seems to be a quickly rising trend in my reading. This story explores two things I've always wondered about The Bachelor: how a socially awkward introvert would fare on this show and what happens when a lead (or a contestant) falls for a producer. I also loved how it showed how good a show like this could be, if they chose to air the truly real and compelling scenes rather than silly drama. Both Charlie and Dev went through personal growth journeys and Perfect for fans of One to Watch and Red, White, and Royal Blue. 
The Roughest Draft by Emily Wibberley and Austin Seigemund-Broka 

Romance (Release Date: January 25, 2022)
336 Pages
Buy from: Amazon
| Bookshop.org

Plot Summary: Two co-writers (Katrina and Nathan) met at a Writers' Program and became best friends. Their sophomore romance novel was a breakout hit…and, once they finished the novel, they dissolved their partnership amid a cloud of rumors. BUT…they have one more book in their contract and they're forced to reunite at the Florida Keys beach house where they wrote their last novel to knock out one more book.
My Thoughts: Romance is a genre I used to avoid like the plague, but I'm now finding my footing and figuring out some types of romances that are likely to work for me. One of those types is romances that are set in worlds I'm interested in…and we get lots of behind the scenes of the publishing world in this story. Nathan and Katrina's relationship is messy and intriguing and I would be fascinated to read a real life version of the fictional book they're writing and to extrapolate the story of the authors behind it. The married co-authors of The Roughest Draft use their own story to inspire their writing…even more intriguing!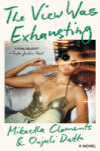 The View Was Exhausting by  Mikaella Clements and Onjuli Datta 

Romance – Debut (Release Date: July 6, 2021)
336 Pages
Buy from: Amazon
| Bookshop.org

Plot Summary: Whitman ("Win") Tagore is a famous British Indian actress whose publicist meticulously manages her image. For years, she's had a "fake" off and on relationship with British heir Leo when her image requires some "management." Secrets surface, threatening their arrangement and forcing them to consider what they really are to each other.
My Thoughts: It's rare that a romance works for me, but The View Was Exhausting had the depth I love in a romance and avoided the cheesiness I usually don't. I loved the glamorous settings and the more serious issues of the price and machinery of fame, what it's like to be a woman of color in Hollywood, appearances vs. reality, and balancing a career with a personal life. It's a perfect slump buster and I flew through it in 2 days! 
Something Intense / Fast-Paced
My #1 Pick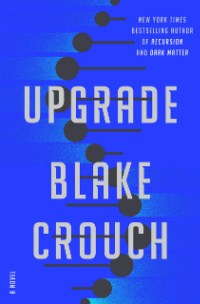 Upgrade by Blake Crouch
Fiction – Sci-Fi (Release Date: July 12, 2022)
352 Pages
Buy from: Amazon | Bookshop.org

Plot Summary: In the near future following a Great Starvation, Logan Ramsay, son of legendary geneticist Miriam Ramsay, feels himself changing…his mind and body becoming a bit sharper. He realizes his genes have been chemically altered and that it's part of a much bigger and more insidious plan. Of course, he has to stop the plan to save humankind.
My Thoughts: Blake Crouch is the only reliable Sci-Fi author for me and I loved his first two novels (Dark Matter and Recursion). Crouch is a master at making nerdy science and apocalyptic projections incredibly propulsive. The stakes are incredibly high…of the "save the world and humanity" variety and I haven't turned the pages this fast in awhile. This is also a family dynamics book and might be the first Sci-Fi action thriller I've ever called heart-warming.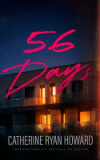 56 Days by Catherine Ryan Howard
Fiction – Crime Fiction (Release Date: August 17, 2021)
305 Pages
Buy from: Amazon
| Bookshop.org

Plot Summary: A newly dating couple decides to temporarily live together during the COVID-19 lockdown in Dublin…during which time a dead body turns up in their apartment.
My Thoughts: I wasn't sure if I was ready to read fiction set during the COVID-19 pandemic yet. But, Howard handled it extremely well. As a married woman with children, I'd always wondered how COVID impacted the dating scene or couples who had just started dating at the beginning of COVID and Howard explored this with a deft hand. Her descriptions of crime scenes and forensics were masterful and I didn't see the twists coming. My one quibble is that the cop banter was stilted and weirdly sexual, but it didn't overwhelm the story. Still, 56 Days converted Catherine Ryan Howard into an auto-buy thriller author for me! 
All Her Little Secrets
by Wanda M. Morris
Fiction – Thriller (Released November 2, 2021)
384 Pages
Buy from: Amazon | Bookshop.org

Plot Summary: Ellice is a successful Black, female attorney who works in the legal department of a Transportation company. She's having an affair with her white boss when she arrives at the office to meet him for an early meeting…only to find him dead of a gunshot in his office.
My Thoughts: All Her Little Secrets is a debut thriller that brings something more to the table…exactly what I'm always looking for in my thrillers. It's a "workplace thriller / drama" in the vein of The Boys' Club and Imposter Syndrome, but leans more heavily towards thriller than either of those books. It addresses race and gender in the workplace, being "othered" in your environment, and long buried family secrets. I don't usually notice the writing in thrillers, but Morris's writing stood out to me as exceptionally good.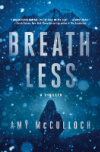 Breathless
by Amy McCulloch
Fiction – Thriller (Released May 3, 2022)
352 Pages
Buy from: Amazon | Bookshop.org

Plot Summary: Journalist and alpinist Cecily Wong is offered a career changing opportunity. After publishing an article about failing to "summit" multiple times, legendary alpinist Charles McVeigh offers her an exclusive interview with him upon his completion of summiting all 14 peaks over 8000 meters without supplementary oxygen…on the condition that she makes summit too. But, bodies start turning up on the mountain.
My Thoughts: I like my thrillers to have "something more" to them than just the mystery at hand and the extreme mountaineering setting made this story. I loved learning about the mountaineering culture and the psychology of those that participate. Plus, the top of one of the tallest and most dangerous peaks in the world (Manaslu in Nepal) is the perfect place to commit murder.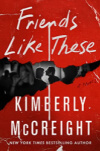 Friends Like These
by Kimberly McCreight
Fiction – Thriller (Released September 7, 2021)
320 Pages
Buy from: Amazon | Bookshop.org

Plot Summary: A coed group of college friends who carry a long buried secret gather in a house in the Catskills to celebrate one of their bachelor parties…and things go south.
My Thoughts: Friends Like These is a solid thriller that I flew through in 2 days. I love that McCreight wrote about a group of coed friends (rare in fiction) and I loved that this was the kind of story where everyone arrived at the Catskills house harboring their own secrets…leaving the reader as the only person who has all the pieces. This is also a story about what friends will do for each other and how much unconditional love is too much.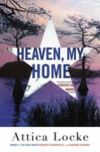 Heaven, My Home by Attica Locke
Fiction – Police Procedural (Release Date: September 12, 2019)
336 Pages
Buy from: Amazon | Bookshop.org

Plot Summary: Attica Locke's follow-up to Bluebird, Bluebird features Texas Ranger Darren Mathews as he tries to rebuild his life following the case from Bluebird, Bluebird. He's called to the small town of Jefferson, Texas to investigate the disappearance of a 9 year old boy, who is the son of suspected members of the Aryan Brotherhood of Texas.
My Thoughts: I loved that the missing boy was just the tip of the iceberg. This one is a bit slower paced than Bluebird, Bluebird, but goes deeper into racial history in Texas…involving a local Black and indigenous settlement and its clash with prominent white residents of Jefferson. And, Darren goes through more personal trials that put his view of himself to the test. A stellar literary police procedural!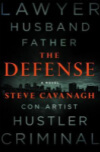 The Defense by Steve Cavanagh
Fiction – Legal Thriller (Released March 12, 2015)
320 Pages
Buy from: Amazon | Bookshop.org
Plot Summary: Eddie Flynn is an ex-con man turned lawyer who is coerced by the head of the Russian Mafia in New York (he kidnaps Flynn's daughter and straps a bomb to Flynn's back) to get him off of murder charges within 48 hours.
My Thoughts: Steve Cavanagh's Eddie Flynn courtroom thriller series is my go-to when I need an adrenaline-filled page turner that's guaranteed to keep me hooked. I loved Thirteen (Book 4) and went back to read Book 1 (The Defense), so these do not need to be read in order. I love Cavanagh's angle of a con man who uses those same skills to win court cases and Flynn has a fleshed out backstory that made me root for him. This story has an explosive premise, but that's just the outer layer of the onion. Cavanagh reminds me of Nelson DeMille without the sexist humor.
The Golden Couple by Greer Hendricks & Sarah Pekkanen
Fiction – Psychological Thriller (Released March 8, 2022)
336 Pages
Buy from: Amazon | Bookshop.org
Plot Summary: A seemingly "golden couple" (until the wife cheats) begins seeing a well known, but controversial "therapist" in an effort to save their marriage.
My Thoughts: The writing duo of Sarah Pekkanen and Greer Hendricks are reliable psychological thriller authors for me. And, their latest will be a hit with readers who loved their previous books (The Wife Between Us, An Anonymous Girl, and You Are Not Alone). This page turner is perfect for an easy beach read (exactly where I read it). The story focuses on marriage and appearances vs. reality. Though I guessed a few of the twists, the big ones were surprises that still made sense with the story. 
The Murder Rule by Dervla McTiernan
Fiction – Legal Thriller (Released May 10, 2022)
304 Pages
Buy from: Amazon | Bookshop.org
Plot Summary: The publisher's blurb gives very little away about this legal thriller and I very much enjoyed going in fairly blind, so I'm going to keep this summary vague. All I knew going into this one was that it involves The Innocence Project at UVA Law School.
My Thoughts: My reading experience was a little topsy turvy, but this is overall a solid thriller that kept me turning the pages. I was initially interested in how The Innocence Project worked. And, just when I was getting bored since I thought I knew where this was going, I was proven completely wrong and pulled right back in. And, of course, the author is an attorney!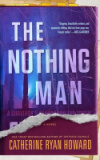 The Nothing Man by Catherine Ryan Howard
Fiction – Crime (Release Date: August 4, 2020)
288 Pages
Buy from: Amazon | Bookshop.org

Plot Summary: Eve Black, the sole survivor of serial killer The Nothing Man's final crime (he murdered her parents and younger sister while she hid in a bathroom) publishes a book about her experience and The Nothing Man's other crimes in an effort to finally catch him…only The Nothing Man reads the book and decides to come after her.
My Thoughts: This crime thriller reads like true crime…because there's a book within a book that is actually a true crime story. The true crime story reads like I'll Be Gone in the Dark (and is scary in the same way) and you get to hear The Nothing Man's perspective as well. I loved this creative structure and how Eve reclaimed her power by writing this book to hunt him. I also loved the serial killer psychology sprinkled throughout and the absolutely brilliant ending. I read this one in 2 days on the beach!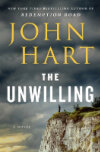 The Unwilling by John Hart
Historical Crime Thriller (Released February 2, 2021)
369 Pages
Buy from: Amazon | Bookshop.org
Plot Summary: The story of a family with 3 sons impacted by the Vietnam War (the oldest was killed in Vietnam, the middle son returned with PTSD which sent his life off the rails, and the youngest is in high school and about to become draft eligible) who get tied up with a crime.
My Thoughts: The Unwilling is a fast-paced mash-up of historical fiction, crime thriller, and family drama. The foreboding of the Vietnam War hangs in the background of this story that reads more and more like a thriller the farther you go. There is also a Hannibal Lecter-type character who adds to the creep factor (and who causes the story to venture into unbelievable at times, though it didn't bother me much). The writing is excellent, especially for a crime thriller, and I flew through it in just a few days.
Slow-Burn Suspense
My #1 Pick
Don't Know Tough by Eli Cranor
Crime Fiction (Release Date: March 22, 2022)
336 Pages
Buy from: Amazon
| Bookshop.org

Plot Summary: The story of a volatile high school running back from a poor white family with a tumultuous home life (Billy Lowe) and his idealistic coach, Trent Powers, who has just moved to Arkansas from California and takes Billy under his wing. And, of course, there's a crime.
My Thoughts: Slow Burn Crime Suspense with football? Yes, please! Don't Know Tough totally surprised me! It's a bit literary, but not overly so and is a lot more plot driven than I expected. The vibe of the Arkansas town is very Friday Night Lights, but darker, and the story also reminded me of a grittier version of The Bright Lands, minus the supernatural horror. It's about abuse, poverty, and the power of sports to lift people up. Yet, it also addresses the dark side of football.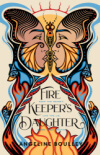 Firekeeper's Daughter by Angeline Boulley
Fiction – Young Adult (Release Date: March 16, 2021)
496 Pages
Buy from: Amazon
| Bookshop.org

Plot Summary: Eighteen year-old female ice hockey star, Daunis Fontaine (who is Ojibwe / half white) lives in hockey obsessed Sault Ste. Marie, MI, right outside of the reservation. When a new recruit to the boys' all-star team shows up and catches Daunis' eye, something seems off about him and a Federal investigation threatens to tear the community apart.
My Thoughts: This YA Reese's Book Club pick is a genre mash-up of a bit of romance, a bit of mystery, and some sports…all overlaid with Ojibwe (a Native American tribe) culture and customs. I loved Daunis as a female athlete protagonist (in a traditionally male sport!) and the healthy message this book shares for young girls (value yourself as you are). One of the best YA books I've ever read and a great pick for fans of Beartown and The Hate U Give.
Impostor Syndrome by Kathy Wang
Literary Fiction (Release Date: May 25, 2021)
368 Pages
Buy from: Amazon
| Bookshop.org

Plot Summary: Russian orphan (Julia) is recruited by the SPB (a Russian intelligence agency) and goes under deep cover in Silicon Valley and works her way to COO of Tangerine, a social media giant that resembles Facebook.
My Thoughts: This book is hard to categorize, but I loved it! It's a mash-up of the documentary Social Dilemma and the memoir Uncanny Valley, Russian spies, and social commentary on working in Silicon Valley and women in the workplace. It's about what happens when spies start to like and be proud of their cover lives and how things get messy. A great pick for fans of genre mash-ups, workplace novels, and spycraft! 
Our American Friend by Anna Pitoniak
Contemporary Fiction (Release Date: February 25, 2022)
336 Pages
Buy from: Amazon
| Bookshop.org

Plot Summary: After she quits her job as White House Correspondent, Sofie Morse is hired by First Lady Caine (who is clearly based on Melania Trump) to write her official biography. They become friends, with First Lady Caine revealing secrets about her past in the Soviet Union (her father was a KGB agent)…and a game of cat and mouse develops.
My Thoughts: I love contemporary fiction with a high level of suspense (not to be mistaken for a thriller or even a literary thriller) and Pitoniak executed this perfectly in a way that will appeal to fans of political intrigue and conspiracy theories. I could really feel the Trumpiness of the story in the beginning, but as time went on, I got lost in the fictional Lara's story. And, I loved seeing the inner life, beliefs, and motivations of the First Lady, who usually gets lost in the shuffle and lives in the shadow of the President. This one kept me quickly turning the pages!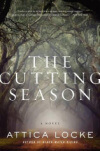 The Cutting Season by Attica Locke
Mystery (Release Date: September 11, 2012)
384 Pages
Buy from: Amazon
| Bookshop.org

Plot Summary: A migrant worker's body turns up in a shallow grave on a Louisiana plantation that is now open to tourists. The body causes Caren, a Black single mother and general manager of the plantation, to dig into the plantation's and her own family's history.
My Thoughts: This story was the perfect balance between plot-driven and character-driven. I'd actually call it literary fiction with a crime element rather than a literary thriller. I could feel the setting, including its history and ghosts, its past and its present. Locke reckons with he plantation's history of slavery and the fact that it's a tourist attraction and event venue now. 

You Should Have Known by Jean Hanff Korelitz
Literary Fiction (Release Date: March 18, 2014)
439 Pages
Buy from: Amazon
| Bookshop.org

Plot Summary: Grace Reinhart Sachs is a successful couples therapist in New York with a seemingly happy marriage and a book coming out where she counsels women to follow their initial intuition to root out bad partners…until her life starts to unravel in very public ways.
My Thoughts: You Should Have Known (by the author of last year's The Plot) is the book that inspired the HBO series The Undoing. This story is marketed as a thriller and you will be disappointed if you go in expecting that. I'd call it slow burn suspense…a character study of what happens to this put together woman when her life unravels. It focuses on her mental and emotional journey (i.e. it's not for you if you're looking for "the big reveal"). I loved how Korelitz's writing creates tension, even though she is a bit long-winded. It's also a very NYC book, which may appeal to some people and turn off others. I recommend going in blind and avoiding the publisher's blurb! 
Your House Will Pay by Steph Cha
Literary Crime Fiction (Release Date: October 15, 2019)
320 Pages
Buy from: Amazon
| Bookshop.org

Plot Summary: This story of two families (one black and one Korean) tied together by a decades old shooting in LA soon after the Rodney King riots (and another shooting 30 years later that brings old wounds to the surface) is based on the 1991 real-life shooting of 15 year old Latasha Harlins was shot by a Korean store owner in an altercation over the accused shoplifting of a bottle of orange juice.
My Thoughts: It's a heart-breaking story from all angles with many shades of gray. It explores the multi-generational impact on both families on either side of the shooting and the clash of two different marginalized communities. It's a book that's begging to be discussed and is one of the best literary crime novels I've read.
Something with a Bit More Substance
My #1 Pick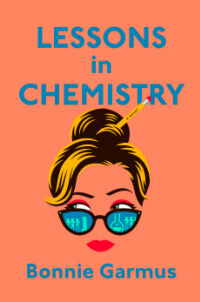 Lessons in Chemistry by Bonnie Garmus
Historical Fiction (Release Date: April 5, 2022)
368 Pages
Buy from: Amazon
| Bookshop.org

Plot Summary: Elizabeth Zott, a chemist in 1960's California with an all male team, eventually finds herself a single mother and the reluctant host of a cooking show on TV. But, she's teaching more than just cooking.
My Thoughts: This delightful, unintentionally funny debut historical fiction novel is in the running to be one of my favorite books of 2022 and left me wanting to go out and conquer the world! It's fresh, unique, and actually lived up to its pre-publication hype. Elizabeth is one of the most memorable characters I've ever read…she's a woman pushing against the constraints of her time and says things many women think, but may not say out loud. This story is a random collection of worlds thrown together (Rowing, chemistry, cooking, dogs)…yet, they feel seamless. This story is for dog lovers, lovable curmudgeon fans, and readers who love books about found family. And, it's filled to the brim with meaning.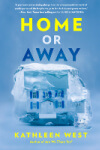 Home or Away
by Kathleen West
Contemporary Fiction (Release Date: March 29, 2022)
368 Pages
Buy from: Amazon
| Bookshop.org

Plot Summary: Leigh, a female former ice hockey star, played for Team USA and won World Championship accolades, but just missed making the 2002 Olympic team, while her best friend (Susy) made it. When Leigh returns to her Minnesota hometown, her past awaits her amid the elite Youth hockey scene where her son will start playing.
My Thoughts: As is the case with all great sports books, Home or Away is about much more than sports. The complicated relationship dynamics are what makes this story shine and avoid warmed-over territory: the impact on a friendship when one makes the team and the other one doesn't, the person who doesn't make its recovery, and how the personality traits that make an athlete great can cause discord in relationships outside of sports. All this on top of the story of a marriage and the intensity of elite Youth sports.
Notes on an Execution
by Danya Kukafka
Fiction – Literary (Released January 25, 2022)
272 Pages
Buy from: Amazon | Bookshop.org

Plot Summary: This story of 3 women, all connected to each other by a serial killer on death row, is told from the perspectives of the killer's mother, a detective working his cases, and his wife's sister. You also hear from the killer himself as the hours count down to his execution.
My Thoughts: Notes on an Execution surprised me in the best way possible…and is different than anything I've read in awhile. This book reads much more like literary fiction than a literary thriller. I wasn't sure if I would like it in the first quarter, but I loved how this story centered the women and didn't glorify the killer. I didn't love the very end, but I loved this fresh, victim centered exploration of a serial killer.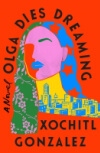 Olga Dies Dreaming
by Xochitl Gonzalez
Fiction – Contemporary (Released January 4, 2022)
384 Pages
Buy from: Amazon | Bookshop.org

Plot Summary: Olga, a Puerto Rican wedding planner to the rich and famous and her extended family in Brooklyn, NY delve into family secrets and face their own personal journeys.
My Thoughts: I went into this debut novel fairly blind and I was pleasantly surprised by this story. It's hard to categorize…it's a mash-up of a family story, a political story, a grandmother / granddaughter story, a bit of romance, and social commentary on the wealthy. It's smart and has much more depth than you would expect. Olga is a strong, snarky woman and I was rooting for her (though she may read as dislikable to some). And, I learned an incredible amount about Puerto Rican history and politics in a way that felt seamless with Olga's story.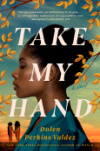 Take My Hand by Dolen Perkins-Valdez
Historical Fiction (Release Date: April 12, 2022)
360 Pages
Buy from: Amazon | Bookshop.org
Plot Summary: Civil Townsend is a young, Black nurse at a family planning clinic in Montgomery, AL in the 1970's and she's horrified to discover that some of her first patients (two poor, Black sisters, ages 11 and 13) have been put on birth control. Civil digs deeper into what's going on at the clinic..and grows close to the sisters and their family in the process.
My Thoughts: Perkins-Valdez based this novel on a true historical landmark in the battle for women's rights. I recommend not Googling to find out the details of these historical events before reading the book, as part of the appeal for me was the suspense of what was going to unfold. This story is obviously about race, but it's also about class as Civil is an upper class Black woman and she's stepping in to "save" a very poor family. The writing style is accessible and eases the consumption of this heart-breaking story. This one will certainly be one of my favorites of 2022.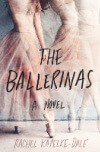 The Ballerinas by Rachel Kapelke-Dale
Fiction – Literary (Release Date: December 7, 2021)
304 Pages
Buy from: Amazon
| Bookshop.org
Plot Summary: The story of three best friends rising through the ranks of the Paris Opera Ballet together, the dissolution of their friendship after a shocking incident, and their reunion years later where secrets surface.
My Thoughts: The Ballerinas is the book for you if you're looking for a book that delves into the ballet world, but Megan Abbott's The Turnout was a bit much for you. While ballet is by nature a patriarchal discipline, The Ballerinas is a feminist ballet book. I loved her exploration of the psychology of ballet, feelings around aging as a ballerina, and living in the shadow of a legendary parent. But, ultimately, this is a book about female friendship. Don't be fooled by the "Black Swan meets Luckiest Girl Alive" marketing, this is a character-driven story with some powerful plot drivers…not the fast-paced thriller you might be expecting.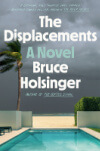 The Displacements by Bruce Holsinger
Fiction – Contemporary (Release Date: July 5, 2022)
448 Pages
Buy from: Amazon
| Bookshop.org
Plot Summary: Set in a near future when massive weather disasters are happening with increasing frequency, Hurricane Luna (a Category 6 hurricane) hits Miami with little warning. A wealthy family (Daphne Larsen-Hall, her 2 children, and her college age step-son) is forced to evacuate without their husband / Dad and a series of events during the evacuation force them to relocate to a FEMA mega-shelter in Oklahoma City.
My Thoughts: Though climate / disaster fiction isn't my usual jam, this story is propulsive and feels like a less literary, more page turner version of Station Eleven with a bit of Fantasticland by Mike Bockoven (minus the horror) thrown in. It's a story of resilience and re-examining your life when put in perspective in a massive way. There is hope despite all the devastation. It's almost 450 pages, but I didn't feel the length. 
The Sweet Taste of Muscadines
by Pamela Terry
Contemporary Fiction (Release Date: March 26, 2021)
289 Pages
Buy from: Amazon
| Bookshop.org

Plot Summary: In this debut family drama, Geneva Bruce, a prominent woman in a small town in Georgia, is found dead in her backyard muscadine arbor. Her adult children (Lila, Henry, and Abigail) come together to mourn her passing and discover their childhood was not what it seemed to be.
My Thoughts: This is one of those books where a family gathers for a funeral, secrets come out, and everyone becomes slightly unhinged. Pamela Terry talks about the South like Pat Conroy did…evoking the beauty and allure, but also the dark side (including prejudice against homosexuals and how the pervasiveness of the church plays into this).  But, you feel for and root for these characters and there's a feel-good element that avoids veering into saccharine. 
The Violin Conspiracy by Brendan Slocumb
Fiction – Literary (Release Date: February 1, 2022)
352 Pages
Buy from: Amazon | Bookshop.org
Plot Summary: Ray MacMillian is a Black, classical violinist who is deep into his preparation for the international Tchaikovsky Competition (the Olympics of classical music). His violin, a family heirloom that turns out to be a Stradivarius worth millions, goes missing right before the competition.
My Thoughts: The heart of this "literary mystery" is Ray's story rather than the mystery of who stole his violin, so make sure to set your expectations appropriately (i.e. it's more literary fiction than mystery). Ray struggles to pursue violin in a family that doesn't support his dreams and to rise to stardom in a world that doesn't welcome him. The anticipation and drama surrounding the Tchaikovsky Competition gave this story a sports book vibe and Slocumb did a great job writing about classical music in a way that was understandable and interesting to a layperson. This was a standout debut for me!
Something Different
My #1 Pick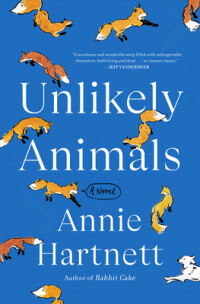 Unlikely Animals
by Annie Hartnett
Literary Fiction (Release Date: April 12, 2022)
368 Pages
Buy from: Amazon | Bookshop.org
Plot Summary: Emma Starling is a med school dropout and "natural born healer" who returns to her small New Hampshire hometown to care for her dying father. She confronts family issues, a crime in her hometown, and the fact that her father is hallucinating small animals and seeing the ghost of a famous naturalist.
My Thoughts: This quirky story contains multiple elements I usually detest in my reading (ghosts and magic), but I trusted Annie Hartnett based on her debut novel, Rabbit Cake. And, she delivered a delightful 5 star book! This is a story about serious issues (addiction, illness, and grief), told in a joyful, light-hearted way. Hartnett handled the supernatural elements lightly and, even the Greek chorus narrator of the bodies in the town graveyard was delightful in a "town gossip" way. But, the number one thing I loved about this book is the voice…it's morbidly funny and tongue in cheek and it absolutely made this story for me.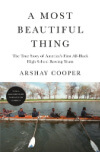 A Most Beautiful Thing 
by Arshay Cooper
Memoir – Sports (Release Date: June 30, 2020)
240 Pages
Buy from: Amazon | Bookshop.org
Plot Summary: The true story of the first all-black high school rowing team in America. Cooper was one of a group of high school students from the West Side of Chicago, many of whom didn't even know how to swim, when he tried out for this new rowing team, eventually becoming Captain.
My Thoughts: As most good sports books are, this is about far more than just sports. It's about the power of sports to bring people together and lift them up. Cooper recounts how difficult it was to be a Black team in a traditionally white sport, rowing for white coaches that the team's family didn't necessarily trust, gang culture in his neighborhood, his mother's battle with addiction, and how his coaches emphasized improving their rowers' overall lives through sport. An incredibly inspiring sports story that you don't have to be interested in rowing to appreciate.
Bomb Shelter
by Mary Laura Philpott
Memoir (Release Date: April 12, 2022)
288 Pages
Buy from: Amazon | Bookshop.org
Plot Summary: Philpott's (author of I Miss You When I Blink) sophomore essay collection centers around a health crisis involving her son, raising teenagers and the prospect of her teens leaving the house, her own anxiety, and COVID.
My Thoughts: Philpott's words about her son's health crisis were a comfort to me during my own family's health crisis (fortuitous timing) and Philpott's stories about her family and her childhood wrapped up with astute life wisdom makes me (as a middle aged Mom) feel seen. The opening section alternates chapters about her son's traumatic health crisis with lighter chapters about her own childhood, animals that live near their house, etc. This structure was compelling in a Friday Night Lights pilot episode kind of way. If you loved I Miss You When I Blink, you'll love Bomb Shelter as well.
Bourdain: The Definitive Oral Biography
by Laurie Woolever
Memoir (Release Date: September 28, 2021)
384 Pages
Buy from: Amazon | Bookshop.org
Plot Summary: An oral history of chef, author, and TV star Anthony Bourdain (author of Kitchen Confidential).
My Thoughts: I love an oral history that examines the life of a complicated person and Laurie Woolever (Anthony Bourdain's former Assistant) put together a fantastic one. I gained a new appreciation for how Bourdain changed the industry and made cooking a "cool" profession. This book explores how fame changes a person, how constricting it can be, and how it has the potential to ruin lives. Woolever also avoided getting bogged down in the childhood years (a pitfall of memoirs and biographies for me). 
Finding Freedom
by Erin French
Memoir – Cooking / Restaurants (Released April 6, 2021)
304 Pages
Buy from: Amazon | Bookshop.org

Plot Summary: All I knew going in was this was about a woman who started a now famous (but, tiny) restaurant in Maine. And, that's all the plot I'm going to give you because I loved the unexpected turns this story took.
My Thoughts: This memoir completely took me by surprise and I loved that reading experience. This book was a total sh*t-storm booked-ended by calm and peace. Erin overcomes obstacles in her life by finding her passion and doing it for her family. I was inspired by her, enraged by some of the things that happened to her, and calmed by her ability to fight and even thrive.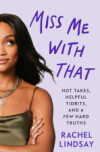 Miss Me With That
by Rachel Lindsay
Memoir – Food / Cooking, Released September 8, 2020
304 Pages
Buy from: Amazon | Bookshop.org
Plot Summary: Bachelorette Rachel Lindsay's take on her experience being the first Black Bachelorette and being a member of Bachelor Nation following her season of the show.
My Thoughts: I've read a number of Bachelor(ette) memoirs…mostly because I'm so interested in the behind-the-scenes of the show and, of course, the gossip. And, Rachel Lindsay does deliver in those respects. But, her memoir goes deeper. She talks about her experience in toxic relationships, growing up Black in white spaces, her mixed feelings and pressure surrounding her career path, and being the only Black spokesperson in the Bachelor franchise for a long period of time.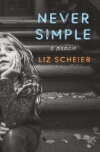 Never Simple by Liz Scheier
Nonfiction – Memoir / Self-Help (Release Date: March 1, 2022)
288 Pages
Buy from: Amazon | Bookshop.org
Plot Summary: Liz shares her experience growing up in 1990's Manhattan with her single mother, who can be magnetic and charming, but also struggled with mental illness that results in violence and a loose relationship with the truth.
My Thoughts: This mother / daughter memoir is my only 5 star memoir of 2022 so far! This story hooked me within the first few pages. Liz paints a vivid and heart-breaking picture of what it's like to have an extremely erratic parent, who is always this black cloud over your head and you never know when it's going to dump rain. And, she perfectly encapsulates the very complicated emotions that go along with caring for a parent who has essentially ruined her life. I loved Liz's gallows humor and had deep empathy for her. This is also the kind of book you can tear through in a weekend.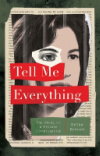 Tell Me Everything
by Erika Krouse
Nonfiction – True Crime / Memoir (Released March 15, 2022)
288 Pages
Buy from: Amazon | Bookshop.org

Plot Summary: A part true crime / part memoir about a series of sexual assaults involving a major University's (it's clear which University this is about, yet Krouse doesn't name it) football program.
My Thoughts: Tell Me Everything is a more personal, less "reporting" version of Missoula by Jon Krakauer. Krouse tells this story from her perspective as a private investigator working for the plaintiff's attorney on the case and her traumatic past resurfaces. She explores big time football culture and how it plays into the tacit acceptance of sexual harassment and assault. Also, cover-ups and money. And, she talks a lot about the psychology of listening and getting people to open up. Despite the heaviness of the topic, I was engrossed and read it in 2 days.
Think Again
by Adam Grant
Nonfiction – Business Psychology (Release Date: February 1, 2021)
320 Pages
Buy from: Amazon | Bookshop.org
Plot Summary: Organizational psychologist Adam Grant's latest book uses case studies to examine the benefits of always rethinking your opinions and positions both in the workplace and in personal life.
My Thoughts: Grant is one of my favorite social science gurus and he covers how healthy disagreement can work well in business and the importance of working in an environment that fosters psychological safety (my beloved Dr. Pippa Grange would agree!). This is a book I feel the professional media as well as regular people on social media need to read and internalize in today's climate. It teaches you how to question yourself, to understand opinions of others that are different than yours, and to see the nuance in everything. P.S. – Grant did an excellent job with the audio narration.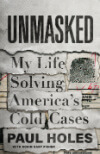 Unmasked: My Life Solving America's Cold Cases by Paul Holes
Nonfiction – True Crime / Memoir (Release Date: April 26, 2022)
288 Pages
Buy from: Amazon
| Bookshop.org

Plot Summary: Paul Holes is a detective, formerly of the Contra Costa County (CA) police, who specialized in cold cases and serial killers. AND…he's the one who solved the Golden State Killer cases (from I'll Be Gone in the Dark). He tells the story of this and other cases (including Laci Peterson and Jaycee Dugard) along with the impact his career choice had on his personal life.
My Thoughts: If you loved I'll Be Gone in the Dark by Michelle McNamara, this true crime / memoir mash-up is the perfect companion read. It was fascinating to hear about the hunt for the Golden State Killer from the official law enforcement perspective and about his informal working relationship with Michelle McNamara. And, his mental health problems including how his job impacts his ability to have meaningful personal relationships was heart-breaking.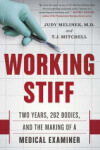 Working Stiff: Two Years, 262 Bodies, and the Making of a Medical Examiner by Judy Melinek and T.J. Mitchell
Nonfiction – Medical Memoir (Release Date: August 12, 2014)
288 Pages
Buy from: Amazon
| Bookshop.org

Plot Summary: Melinek shares her experience during her first two years training as an NYC forensic pathologist, including how she works with police, "speaks for the victims" in court, helps determine cause and manner of death, and her role in identifying remains on 9/11 (a particularly poignant part of the book).
My Thoughts: I never thought I'd describe a book about dead bodies as delightful (as long as gross body talk doesn't bother you), but that's what this was. Similar to Mary Roach, Melinek uses dark, morbid humor and a happy-go-lucky tone to talk about really grim stuff. If you like legal dramas or crime fiction, I think you'll be fascinated by what you learn in this book. Warning: she does talk about her father's suicide and shares what I think is a controversial viewpoint on suicide.
Happy Summer Reading!
Pin this post…