Fiction
11/22/63
 by Stephen King
Historical Fiction (Released November, 2011)
Affiliate Link: Buy from Amazon

Summary: A high school teacher is given the opportunity to change history (i.e. prevent JFK's assassination) by going back in time and faces tough dilemmas about the ripple effects of past events on the future. 
My Thoughts: One of my favorite books of the past few years.  Don't be scared away by 11/22/63's time travel premise, even though it seems cheesy. Continue Reading…
A Prayer for Owen Meany
 by John Irving
Fiction (Released March, 1989)
Affiliate Link: Buy from Amazon

Summary: Owen, a tiny boy with a distinctively soft voice, accidentally kills his friend, Johnny's, mother with a baseball, starting a journey of friendship and exploration of God's presence in the world.
My Thoughts: I read this book years ago and thought the writing was gorgeous and the story was heartwarming. Continue Reading…
Beach Music
 by Pat Conroy
Fiction (Released July, 1995)
Affiliate Link: Buy from Amazon

Summary: Following his wife's suicide, Jack McCall escapes to Rome to recover, but returns to the South Carolina low country to face additional family drama.
My Thoughts: This is a "big" book – spanning 3 decades, set in 2 cities, dealing with 2 major historical events (Vietnam and the Holocaust), and weaving together complex characters. Continue Reading…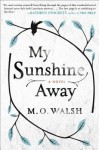 My Sunshine Away
 by M.O. Walsh
Fiction – Southern (Released February 10, 2015)
320 Pages
Affiliate Link: Buy from Amazon

Summary: When fifteen year old track star, Lindy Simpson, is raped on the sidewalk in front of her house in an idyllic Baton Rouge neighborhood, the dark side of suburbia begins to surface.
My Thoughts: This was the first book that "blew my mind" in 2015! My Sunshine Away is a heartfelt, honest, and beautifully written coming of age story with some suspense thrown in for good measure. Continue Reading…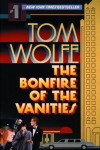 The Bonfire of the Vanities
 by Tom Wolfe
Fiction (Released October, 1987)
Affiliate Link: Buy from Amazon

Summary:  Set in 1980's New York, Sherman McCoy, a wealthy NYC bond trader, and his mistress are involved in a hit-and-run in the Bronx, sparking a racially charged trial and tabloid battle.
My Thoughts: Wolfe's social commentary is at its best covering the go-go 1980's of NYC finance, racial tension, and politics.  Though fictional, BOTV is a far more entertaining and all-encompassing version of Michael Lewis' Liar's Poker. Continue Reading…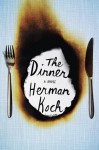 The Dinner
 by Herman Koch
Fiction (Released February 12, 2013)
306 Pages
Affiliate Link: Buy from Amazon

Plot Summary: Two brothers and their wives meet for dinner at an upscale, Amsterdam restaurant to discuss how to handle a situation involving their teenage sons.
My Thoughts: The Dinner had been on my TBR list for awhile, but I failed to pick it up because Koch's 2014 novel, Summer House with Swimming Pool, was hit and miss for me. I'm thrilled that I did because it ended up being one of the best books I read in 2015! Not much happens in the beginning of the story, but I was so busy reveling in Koch's brilliant writing and biting social commentary that I didn't even realize that the characters had merely arrived at the restaurant and ordered food. Continue Reading…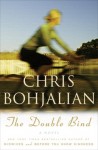 The Double Bind
 by Chris Bohjalian
Fiction (Released February, 2007)
Affiliate Link: Buy from Amazon

Summary: Set in The Great Gatsby's West Egg, Laurel Estabrook's attempt to recover from an assault leads her on a quest to understand how a celebrity photographer ends up destitute after finding a collection of his photographs in a homeless shelter.
My Thoughts: Bohjalian's integration of real characters from The Great Gatsby is genius and, surprisingly, blends seamlessly into the story of Laurel's struggle. Continue Reading…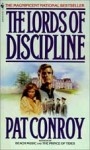 The Lords of Discipline
 by Pat Conroy
Fiction (Released 1980)
Affiliate Link: Buy from Amazon

Summary: Granting the wish of his dying father, Will McLean attends Carolina Military Institute (i.e."The Institute") in Charleston amid serious doubts about the military and must confront a secret organization that is rumored to exist on campus.
My Thoughts: Like The Great Santini, The Lords of Discipline is somewhat autobiographical (it's based on Conroy's experience as a cadet at The Citadel, South Carolina's military college) and deals with his love/hate (but, mostly hate) relationship with the military. This book is a study in contrasts between Conroy's love affair with the city of Charleston and his hatred of its military college, The Citadel. Continue Reading…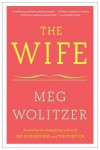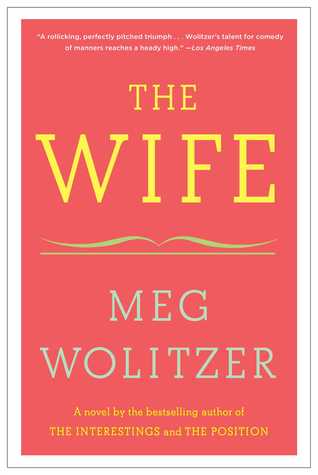 The Wife
 by Meg Wolitzer
Fiction (Released March, 2003)
228 Pages
Affiliate Link: Buy from Amazon

Plot Summary: On a flight to Helsinki to watch him receive a prestigious literary prize, Joan decides to leave her famous novelist husband, Joe, after a decades long marriage.
My Thoughts: The Wife is easily one of my favorite books I read in 2014 and would have been a contender for my Best Book of the Year had it been published in 2014. Why? Because of the absolutely gorgeously perfect writing (and, yes, it needs 2 adverbs and an adjective)…that's why!Continue Reading…
The World According to Garp
 by John Irving
Fiction (Released 1978)
Affiliate Link: Buy from Amazon

Summary: T.S. Garp, a boy who was raised by his feminist mother, grows up to face horrific events in his life as a parent and writer.
My Thoughts: As I read WATG, I was struck by the connections to Irving's life (Garp's background of being raised without a father, his interest in wrestling, and his career as a fiction writer), causing me to wonder how much of this "fiction" is autobiographical. Continue Reading…
Nonfiction
All Over But the Shoutin'
 by Rick Bragg
Memoir (Released December, 1991)
Affiliate Link: Buy from Amazon

Summary: Bragg recounts his childhood growing up destitute, with an alcoholic and mostly absentee father, in rural Alabama.
My Thoughts: In his heart-breaking, but hilarious memoir, Bragg mixes stories of "young-boy-in-the-country" hi-jinks (i.e. the hilarious) with the impact of an irresponsible, alcoholic father on his family (i.e. the heart-breaking). Continue Reading…
Boomerang
 by Michael Lewis
Business (Released October, 2011)
Affiliate Link: Buy from Amazon

Summary: Lewis explains the European debt crisis by focusing on the culture and social norms of Greece, Ireland, Iceland, Germany, and, because it has striking similarities to these European countries, the state of California.
My Thoughts: Who would have thought a book about the European debt crisis could be funny? Lewis' social commentary on how each country's culture brought about its downfall is hilarious and makes Boomerang appealing even to those who aren't remotely interested in finance. Continue Reading…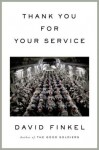 Thank You For Your Service
 by David Finkel
War (Released October, 2013)
Affiliate Link: Buy from Amazon

Summary: An exploration of mental and emotional trauma facing soldiers returning from Iraq and Afghanistan and the military's efforts to curb this group's high suicide rate.
My Thoughts: Thank You for Your Service was named one of the Best Nonfiction Books of the Year by Publishers Weekly and one of the Top 10 Books of the Year by the Washington Post…and I wholeheartedly agree. This is a heartbreaking and moving series of stories about various members of the 2-16 Infantry Battalion and their families dealing with Post Traumatic Stress Disorder (PTSD) and Traumatic Brain Injury (TBI) following war zone deployments. Continue Reading…
The Boys in the Boat
 by Daniel James Brown
Sports (Released June, 2013)
Affiliate Link: Buy from Amazon

Summary: The true story of Joe Rantz and his University of Washington teammates' quest to win gold in the men's eight rowing event at the 1936 Berlin Olympics.
My Thoughts: The Boys in the Boat was the best nonfiction book I read in 2013 (by far) and the best sports book I've read in the past few years! It reminded me a lot of Seabiscuit, not only because it's set in the same time period, but also because Brown, like Seabiscuit's Laura Hillenbrand, managed to keep me fascinated by a sport that I have little interest in. Continue Reading…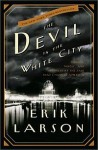 The Devil in the White City
 by Erik Larson
History/Crime (Released 2003)
Affiliate Link: Buy from Amazon

Summary: The true story of the creation of the 1893 Chicago World's Fair and the serial killer masquerading as a doctor who cast a shadow over the proceedings.
My Thoughts: The suspense and drama of the search for H.H. Holmes (the serial killer) made The Devil in the White City seem like a thrilling fiction novel. Continue Reading…

The Glass Castle
 by Jeannette Walls
Memoir (Released 2005)
Affiliate Link: Buy from Amazon

Summary: The true story of Walls' childhood growing up with eccentric, nomadic, irresponsible parents.
My Thoughts: This was the first memoir I ever read that truly stuck with me. Walls writes about her bizarre childhood with humor, a sense of normalcy (not sure where she got this from!), and, amazingly enough, a bit of appreciation. And, the stories are just outrageous.
The Miracle of St. Anthony
 by Adrian Wojnarowski
Sports (Released January, 2006)
Affiliate Link: Buy from Amazon

Summary: The Miracle of St. Anthony chronicles Coach Bob Hurley (father of Duke basketball legend Bobby Hurley) and his nationally ranked high school basketball team.
My Thoughts: The Miracle of St. Anthony is far more than just a sports book. It's about overcoming obstacles, shaping lives, supporting teammates and the community, and creating a dynasty in the process. Continue Reading…
The Right Stuff
 by Tom Wolfe
History (Released January, 1979)
Affiliate Link: Buy from Amazon

Summary: A portrait of the personality type that enthusiastically chooses a career with 1 in 4 odds of death: the Navy test pilot and the earliest participants in the U.S. manned space program.
My Thoughts: I figured a 350 page book about Navy pilots and the space race would bore me to tears. But, true to Tom Wolfe form, The Right Stuff is mostly (very funny, incidentally) social commentary on the personalities in these professions and the general public as a whole during that time period. Needless to say, I was far from bored to tears.
Tiny Beautiful Things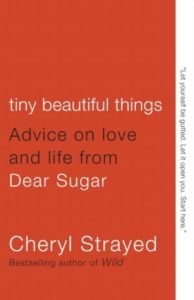 by Cheryl Strayed
Nonfiction – Essays (Released July 10, 2012)
368 Pages
Affiliate Link: Buy from Amazon

Plot Summary: A collection of the best of The Rumpus' Dear Sugar advice columns, authored by Cheryl Strayed (anonymously at the time).
My Thoughts: I usually find advice columns cheesy and not particularly relevant to my own life. Trust me when I tell you these advice columns are nothing like that. Strayed is warm, relatable, and non-judgmental in her counsel and most people will find something in this book that pertains to their own life past or present. If you have friends or family members who have had tough years, this is the book for them (as long as they don't mind a few F bombs).
Under the Banner of Heaven
 by Jon Krakauer
Religion (Released July, 2003)
Affiliate Link: Buy from Amazon

Summary: An expose type account of life in extreme Mormon communities that still practice polygamy.
My Thoughts: I've never been particularly interested in Mormanism or religions in general, yet was still awestruck by this book. Krakauer takes you inside the history of the religion, as well as into numerous extreme modern-day situations (including a family murder where the killers said their religion directed them to do it). Under the Banner of Heaven is definitely a case of truth is stranger than fiction and Krakauer's writing made it an even more exciting read.