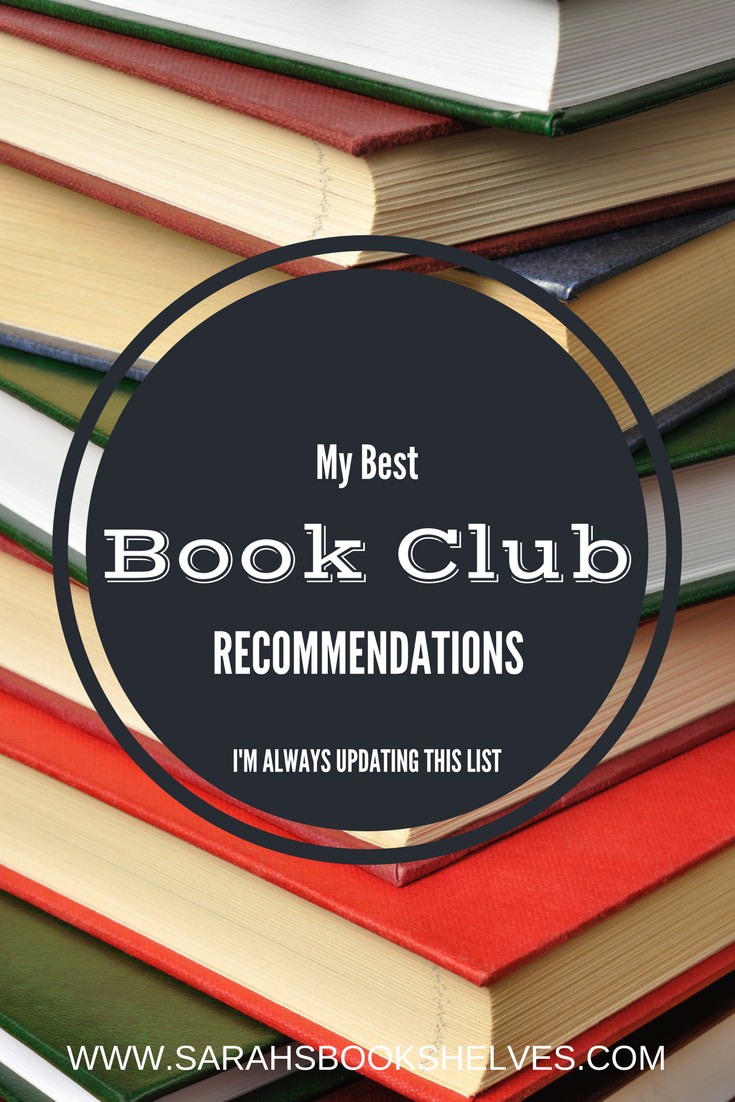 This book club recommendations list contains old and new books of various genres that I think have wide appeal and provide compelling discussion topics for your book club.
For additional book club recommendations, check out my:
Coed Book Club Recommendations
Short Book Club Recommendations (300 pages or less)
Latest Addition(s) (April 3, 2018)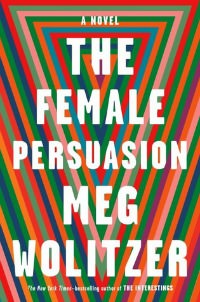 The Female Persuasion
by Meg Wolitzer
Fiction – Literary (Released April 3, 2018)
464 Pages
Affiliate Link: Buy from Amazon

Plot Summary: Greer is a shy college student still in love with her high school boyfriend when she meets Faith Frank, an icon of the women's movement, who changes the trajectory of Greer's life.
My Thoughts: The Female Persuasion is my second 5 star book of the year! In a letter to the reader at the beginning of the book, Riverhead's Editor-in-Chief (Sarah McGrath) says The Female Persuasion is a novel about "female power, ambition, leadership, and mentorship […]." And it is, but those issues are secondary to what is ultimately a story in which the characters are the stars: Greer, her boyfriend (Cory), her best friend (Zee), and Faith Frank. I was completely enmeshed in these people's lives and the issues this book addresses fit organically around the characters' stories without overwhelming them. Full Review.
Book Club Recommendations
A Separation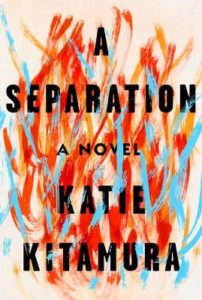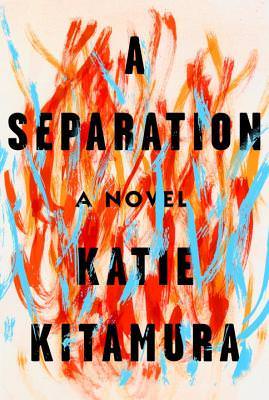 by Katie Kitamura
Fiction (Released February 7, 2017)
240 Pages
Affiliate Link: Buy from Amazon

Plot Summary: A young woman's mother-in-law asks her to travel to Greece to find her estranged husband, who has stopped communicating, resulting in a rumination on the state of her marriage and the secrets they've been keeping.
My Thoughts: A Separation has catastrophically been described as a "whodunit" (by Elle Magazine) and "the literary Gone Girl
 of 2017″ (by The Millions). It is NOT either of those things. It is, however, a gorgeously dark rumination on a troubled marriage. It's most definitely a "style" book (i.e. don't look for a fast-moving plot), but I immediately adored the narrator's voice and tone. Continue Reading…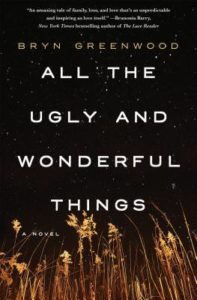 All the Ugly and Wonderful Things
 by Bryn Greenwood
Fiction (Released August 9, 2016)
352 Pages
Affiliate Link: Buy from Amazon

Plot Summary: After Wavy, the daughter of a meth dealer father and addict mother, witnesses Kellen's (one of Wavy's father's "employees") motorcycle accident, he takes her under his wing, leading to an unlikely relationship.
My Thoughts: I was all over the place with my feelings about All the Ugly and Wonderful Things, but I ended up in an emotionally invested and somewhat surprising (to me) place. I immediately loved the voice of Amy, Wavy's cousin, and the storyline of Wavy's integration into her extended family's normal way of life the first of many times she stayed with them. Then, I became thoroughly creeped out by the story's direction once Wavy returns to her parents at the ranch (her home and the site of her father's meth cooking business). Continue Reading…
An American Marriage by Tayari Jones
Southern Fiction (Released February 6, 2018)
320 Pages
Affiliate Link: Buy from Amazon
Plot Summary: When Roy goes to prison for a crime he didn't commit only a year and a half into their new marriage, Celestial must figure out how to cope with his absence and shape her life in the face of this massive upheaval.
My Thoughts: An American Marriage
 is an intimately written novel that tackles a number of weighty current issues (marriage, race, class, incarceration, love, friendship, family, grief, fidelity, recovery) in an organic way…and is my favorite novel of 2018 so far! I loved the writing. It's not "gorgeous" in the traditional sense, rather it's casual, intimate, and has personality. Continue Reading…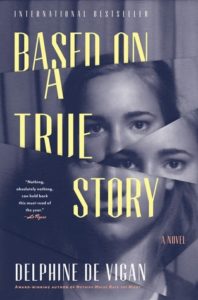 Based on a True Story by Delphine de Vigan
Fiction – Thriller (Released May 9, 2017)
384 Pages
Affiliate Link: 
Buy from Amazon 

Plot Summary: Based on a True Story (a smash hit in France already) is the memoir-style story of a writer's toxic female friendship…and how it essentially destroyed her.
My Thoughts: Though the book is technically fiction, the main character shares the author's name and general background. The story begins with a titillating Prologue and continues with a creepy, Single White Female vibe that left me dying to know how things would play out. It's incredibly emotionally tense and de Vigan's gorgeous writing helps accomplish this. The entire time I was reading, I understood that Based on a True Story was completely messing with my head with its "is this story true or isn't it?" vibe. Continue Reading…
Beartown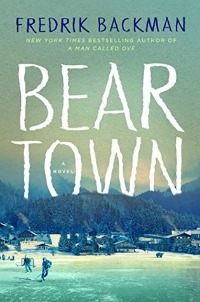 by Fredrick Backman
Fiction – Sports (Released April 25, 2017)
432 Pages
Affiliate Link:
Buy from Amazon

Plot Summary: While small, down and out Beartown
 goes crazy over its youth ice hockey team's run in the Swedish national tournament, something explosive happens to throw the town's and team's hopes into jeopardy.
My Thoughts: I was hesitant to read Beartown because I abandoned Backman's smash hit, A Man Called Ove
, pretty early on. But, Beartown is an entirely different story and is one of my favorite books of the year so far! Beartown has been compared to Friday Night Lights
, which is accurate in that this is a story of a town who's hopes are declining every day and whose youth sports team is really the only thing it's residents have to be proud of. Continue Reading…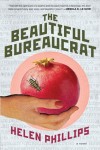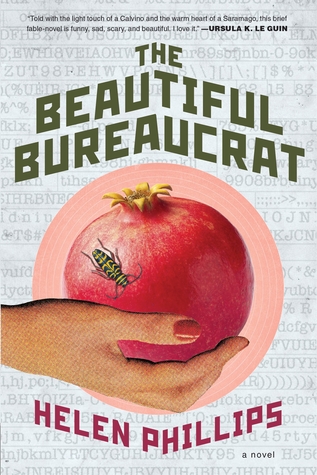 The Beautiful Bureaucrat
 by Helen Phillips
Fiction (Released August 11, 2015)
192 Pages
Affiliate Link: Buy from Amazon

Summary: When Josephine moves to a new city with her husband and takes a job at a data processing facility, strange things begin to happen, leading her to further investigate the company she works for.
My Thoughts: Helen Phillips' debut novel is a tiny ball of weirdness…reminiscent of a demented "Office Space"…that had me on the edge of my seat. I was on the edge of my seat virtually the entire time I was reading. I just had to know…what the heck is going on here?! The entire book feels like a riddle that the reader needs to unravel. And, once the the riddle of Josephine's company has been solved, you're left with much broader questions to ponder. Continue Reading…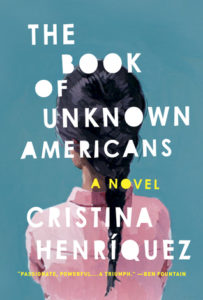 The Book of Unknown Americans
 by Cristina Henriquez
Fiction (Released June 3, 2014)
286 Pages
Affiliate Link: Buy from Amazon

Plot Summary: The story of a group of immigrant families living in a nondescript apartment building in Delaware, centering on the relationship between two teenagers, Maribel and Mayor.
My Thoughts: This powerful book about the life of immigrants living in the U.S. is initially quiet, but I couldn't put it down towards the end. It forces the reader to see life in America through a different set of eyes and is relevant to the current political climate. There's lots to chew on here.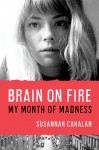 Brain on Fire: My Month of Madness
 by Susannah Cahalan
Nonfiction – Memoir (Released November 13, 2012)
250 Pages
Affiliate Link: Buy from Amazon

Plot Summary: The true story of 26 year old New York Post reporter Susannah Cahalan's unexplained "descent into madness" and her subsequent struggle to recover her identity.
My Thoughts: Brain on Fire is a fascinating medical mystery. Susannah's first symptoms were flu-like (true of 70% of patients with her illness), which then spiraled into numbness, seizures, hallucinations, paranoia, memory loss, loss of motor skills, and catatonia. Continue Reading…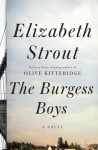 The Burgess Boys
 by Elizabeth Strout
Fiction (Released March 26, 2013)
320 Pages
Affiliate Link: Buy from Amazon

Summary: Three grown siblings, Jim (a successful New York City defense attorney), Bob (a NYC Legal Aid attorney), and Susan (Bob's twin sister and a single Mom), from small town Maine reconnect when Susan's son throws a pig's head into a local mosque during Ramadan.
My Thoughts: I usually make notes about why I like or dislike a book as I'm reading to help me with the review. However, I didn't for this book and enjoyed just reading. Continue Reading…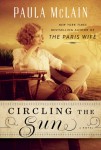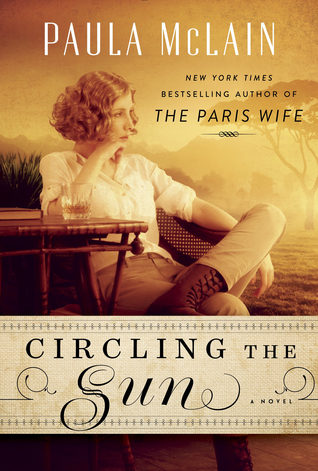 Circling the Sun
 by Paula McLain
Historical Fiction (Released July 28, 2015)
384 Pages
Affiliate Link: Buy from Amazon

Summary: A fictionalized story of the real Beryl Markham, a British woman raised on a horse farm in 1920's Kenya, who went on to break the glass ceiling for women in horse training and aviation.
My Thoughts: A pleasant surprise for me! Marked by McLain's gorgeous writing and one real-life, badass lady flouting convention in all kinds of ways, Circling the Sun has lots to discuss at book club. Beryl and her fascinating upbringing, unconventional life choices, and general badass ways are what really drive this story. She grew up as a wild and adventurous tomboy on her father's Kenyan horse farm. A Baron and Baroness living in a mud hut were her nearest neighbors, she trained to be a tribal warrior with her best childhood friend, and tangled with a friend's pet lion. She reminded me a bit of Scout Finch in her determination, from a very young age, to hang with the boys. Continue Reading…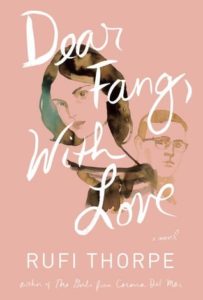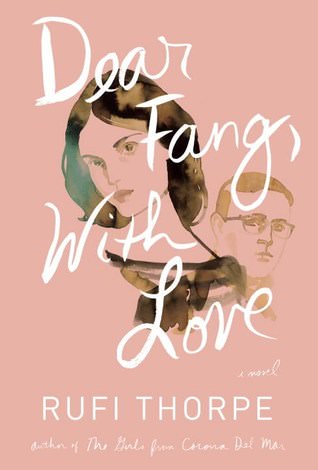 Dear Fang, With Love
 by Rufi Thorpe
Fiction (Released May 24, 2016)
303 Pages
Affiliate Link: Buy from Amazon

Plot Summary: After a psychotic break at a party, seventeen year-old Vera accompanies her father (who has been absent for most of her life) on an European history tour to Lithuania, where her paternal grandmother grew up.
My Thoughts: It's difficult to pinpoint what this book is truly about because it's about teen angst, mental illness, and family history and relationships without being overly about any one of those things. They all kind of balance each other out into a story that ends up being about the people (mainly Vera and her father). I adored Vera. She's precocious, insightful, quirky, troubled, yet sometimes comes across as the surprising voice of reason. Continue Reading…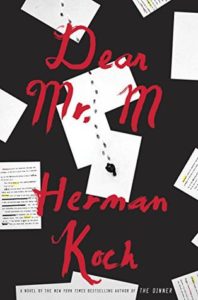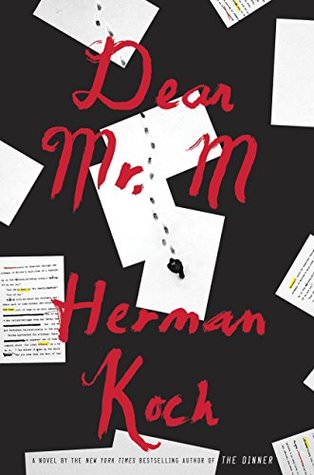 Dear Mr. M
 by Herman Koch
Fiction (Released September 6, 2016)
416 Pages
Affiliate Link: Buy from Amazon

Plot Summary: M, an aging writer riding on the long-ago success of his bestselling novel based on the true story of a teacher's murder involving two of his students (Payback) piques the stalker-ish interest of his neighbor, leading to a revisit of the crime at the center of M's novel.
My Thoughts: While Dear Mr. M's politically incorrect social commentary, dislikable characters, and somewhat meandering nature mean it's not for everyone, Koch's distinctive writing style make it a winner for me despite some plot inconsistencies. And, its divisive nature would make it a fantastic book club selection. While I didn't love Dear Mr. M quite as much as The Dinner
 (my review), it came dang close. And I thought it ran circles around Summer House with Swimming Pool
 (my review). Continue Reading…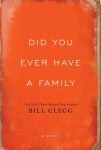 Did You Ever Have A Family
 by Bill Clegg
Fiction (Released September 8, 2015)
304 Pages
Affiliate Link: Buy from Amazon

Summary: The story of June Reid, who loses her entire family (her daughter and her fiancee, her boyfriend, and her ex-husband) in a horrible tragedy on the night before her daughter's wedding.
My Thoughts: The hype (both from bloggers and awards committees) surrounding Clegg's debut novel made me nervous to read it…but, it surpassed all my expectations and is a contender for my favorite book of 2015! Did You Ever Have A Family is a mostly character-driven story about family (obviously), small-town life, prejudice, parent/child relationships, grief, heartache, and regret. Continue Reading…
The Dinner
 by Herman Koch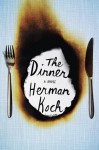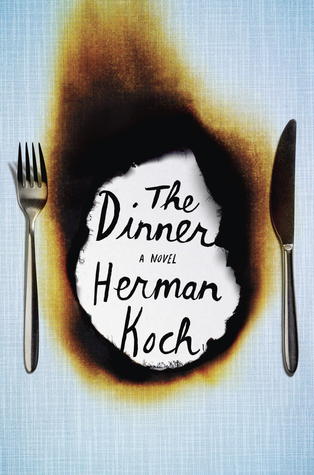 Fiction (Released February 12, 2013)
306 Pages
Affiliate Link: Buy from Amazon

Plot Summary: Two brothers and their wives meet for dinner at an upscale, Amsterdam restaurant to discuss how to handle a situation involving their teenage sons.
My Thoughts: The Dinner had been on my TBR list for awhile, but I failed to pick it up because Koch's 2014 novel, Summer House with Swimming Pool (my review), was hit and miss for me. I'm thrilled that I did because it ended up being one of the best books I read in 2015! Not much happens in the beginning of the story, but I was so busy reveling in Koch's brilliant writing and biting social commentary that I didn't even realize that the characters had merely arrived at the restaurant and ordered food. Continue Reading…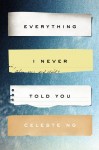 Everything I Never Told You
 by Celeste Ng
Fiction (Released June, 2014)
Affiliate Link: Buy from Amazon

Plot Summary: When Lydia, the favorite teenage daughter of a Chinese-American family living in 1970's Ohio, turns up dead, the family is forced to examine strains that have been lying just below the surface.
My Thoughts: Given the book opens with a doozy of a first line ("Lydia is dead. But they don't know this yet…"), I was expecting a thriller focused on how and why Lydia is dead. But, Everything I Never Told You is more a story of family dynamics with Lydia's death as the catalyst forcing each member to examine themselves. It's also a portrait of what it's like to be immigrants (and a multi-racial family…dad James is Chinese and mom Marilyn is white) in a town where there is not any immigrant population to speak of. Continue Reading…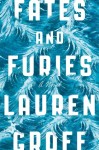 Fates and Furies
 by Lauren Groff
Fiction (Released September 15, 2015)
400 Pages
Affiliate Link: Buy from Amazon

Summary: The story of the marriage of Lotto, a gregarious aspiring actor from a wealthy background, and Mathilde, a mysterious model he met in college, told first from Lotto's perspective, then from Mathilde's.
My Thoughts: The first section (Fates) was a 2 or 3 star slog, but the second section (Furies) is unquestionably a 5 star read. Overall, pushing through the beginning was worth it for me. Continue Reading…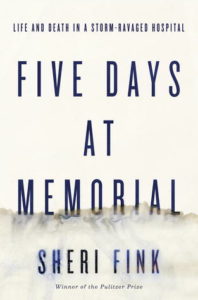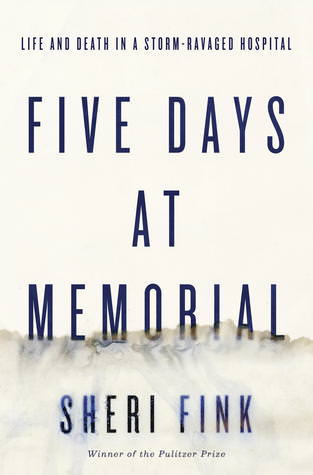 Five Days at Memorial
 by Sheri Fink
Nonfiction (Released September 10, 2013)
558 Pages
Affiliate Link: Buy from Amazon

Plot Summary: An investigative report into what happened during and immediately after Hurricane Katrina at New Orleans' Memorial Medical Center…including allegations that doctors intentionally sped up death for some of the hospital's sickest patients that they thought wouldn't survive an evacuation.
My Thoughts: Part portrait of a hospital trying to survive in the wake of disaster and part exploration of end-of-life care and euthanasia in the U.S., Five Days at Memorial reads like a thriller and is the first nonfiction book I've included on this list. Continue Reading…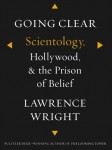 Going Clear: Scientology, Hollywood, and the Prison of Belief by Lawrence Wright
Nonfiction (Released January 17, 2013)
430 Pages
Affiliate Link: Buy from Amazon

Summary: The story behind L. Ron Hubbard's (LRH) founding of Scientology, its links to the entertainment industry, and the current state of the "religion".
My Thoughts: I found it tough to separate my thoughts on this book from my thoughts on Scientology itself, so I will include both here. First, the book. If you're using a Kindle, do not be alarmed at the very slow rate your "% completed" rises…the actual book ends before 70% (the rest is acknowledgements and sources). Continue Reading…

The Great Santini
 by Pat Conroy
Fiction (Released April, 1976)
536 Pages
Affiliate Link: Buy from Amazon

Summary: Ben Meecham and his three siblings (Mary Anne, Karen, and Matt) grow up under the thumb of their larger than life, volatile fighter pilot father, Bull.
My Thoughts: I recently discovered that Conroy is writing a nonfiction memoir (The Death of Santini, due out in October) about his real-life relationship with his father, the inspiration for The Great Santini's Bull Meecham. I first read Santini in high school and remember loving it, but I didn't remember enough detail to write about it for this site. Continue Reading…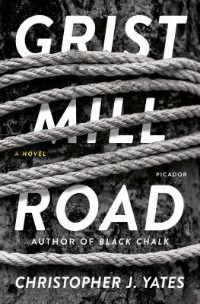 Grist Mill Road
 by Christopher J. Yates
Fiction (Released January 9, 2018)
352 Pages
Affiliate Link: Buy from Amazon
Plot Summary: Two and a half decades after Patrick, Hannah, and Matthew were involved in a childhood crime in their hometown of Roseborn, NY, they meet again in New York City and have to grapple with what happened years ago.
My Thoughts: Though Grist Mill Road
 wasn't perfect and I didn't love it as much as Black Chalk, I couldn't put it down. It's the kind of book I could've read in one sitting if I had the time. It's part coming of age story (reminiscent of My Sunshine Away) and part psychological thriller, while managing to remain literary (well…until the overly thriller-y ending). Continue Reading…
Golden State
 by Stephanie Kegan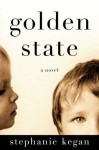 Fiction (Released February 17, 2015)
308 Pages
Affiliate Link: Buy from Amazon

Summary: When Natalie Askedahl's daughter is coincidentally on the Stanford campus during the latest "Cal Bomber" explosion, she is forced to examine the similarities between a letter from her genius older brother (Bobby) and the bomber's "manifesto".
My Thoughts: Loosely based on the case of the "Unabomber", Golden State has been compared to William Landay's Defending Jacob
 (which I loved). So, I expected a suspenseful crime drama from the accused side's perspective. I was surprised to find that Golden State is a much quieter book focusing on the emotions involved when a family member is associated with unspeakable crimes. Continue Reading…
The Guest Room
 by Chris Bohjalian
Fiction (Released January 5, 2016)
336 Pages
Affiliate Link: Buy from Amazon

Plot Summary: The aftermath of a bachelor party that married Westchester investment banker Richard Chapman hosted for his younger brother upends the lives of all the attendees and their families.
My Thoughts: Chris Bohjalian is one of my go-to authors and The Double Bind
 (my review) is one of my all-time favorite books, so I was ecstatic to hear he had a new novel out this year! The topic of this one sounds frivolous and sleazy (and parts of it are sleazy by necessity), but he deals with the ripple effects of the consequences of this bachelor party in a very serious and thoughtful way. Continue Reading…
The Hate U Give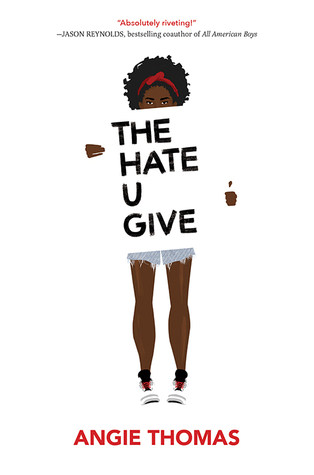 by Angie Thomas
Fiction – Young Adult (Released February 28, 2017)
444 Pages
Affiliate Link: Buy from Amazon
Plot Summary:  When Starr witnesses the fatal shooting of her friend, Khalil, by a police officer, straddling between her life in the poor neighborhood where she lives and her life at the fancy school she attends becomes even harder.
My Thoughts: Highly readable, super compelling, and heart-breaking. This debut novel is an "issue" book that happens to also be, at its heart, a flat-out great story about a family. I can see why people are buzzing about this one. Don't be scared away by the YA label…I don't generally like YA, but this one is an exception!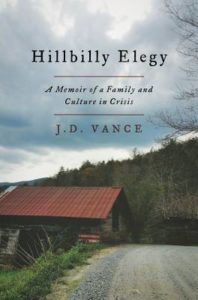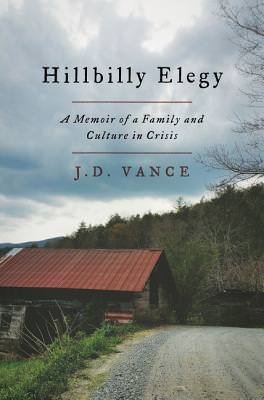 Hillbilly Elegy
 by J.D.Vance
Nonfiction – Memoir (Released June 28, 2016)
272 Pages
Affiliate Link: Buy from Amazon

Plot Summary: Vance's hybrid memoir of his childhood growing up poor in an Ohio town (Middletown) / social analysis of the plight of poor Appalachians.
My Thoughts: Before reading Hillbilly Elegy
, I'd heard it compared to Jeanette Walls' The Glass Castle
 (which I loved) and I agree that the memoir portion does bear some resemblance. But, Vance takes  to the next level (5 star level for me!) by seamlessly blending in social analysis of why the poor, white working class is failing to achieve upward mobility. Continue Reading…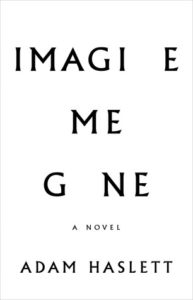 Imagine Me Gone
 by Adam Haslett
Fiction (Released May 3, 2016)
368 Pages
Affiliate Link: Buy from Amazon

Plot Summary: A multi-generational family saga of the impact of depression and mental illness on a family.
My Thoughts: Incredibly sad, but poignant, this 2016 National Book Award Long-Lister is beautifully written and captures the frustration, resentment, and crushing sense of responsibility and worry that come with having a family member who suffers from mental illness. While extended sections from Michael's perspective are hard to read and nonsensical at times with long tangents on esoteric music, they serve a distinct purpose (allowing the reader inside mind of someone suffering from depression). And, the second half flows beautifully toward the inevitable, yet still drama-filled conclusion.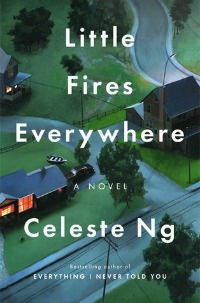 Little Fires Everywhere by Celeste Ng
Fiction (Released September 12, 2017)
384 Pages
Affiliate Link: Buy from Amazon
Plot Summary: When nomadic artist Mia Warren and her daughter (Pearl) rent an apartment from Elena Richardson in Shaker Heights, Elena's entire family becomes enmeshed in the Warrens' lives, resulting in uncovered secrets, unanticipated consequences, and a raging debate about what it means to be a mother.
My Thoughts: Little Fires Everywhere
 is an engrossing story about a family and a community that you can sink right into…and may have even broader appeal than Everything I Never Told You. I'm a bit hard-pressed to pick out specific things I loved about it…yet, I loved the book as a whole. Continue Reading…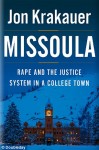 Missoula by Jon Krakauer
Nonfiction (Released April 21, 2015)
386 Pages
Affiliate Link: Buy from Amazon

Summary: Krakauer explores rape and the justice system on college campuses through a look at several acquaintance rape cases at the University of Montana in Missoula.
My Thoughts: Krakauer's incredibly readable investigative journalism had me turning the issues of rape and the justice system over and over in my head and was almost a 5 star read for me (only a tedious final section prevented me from giving it that last half star). Continue reading for book club discussion questions…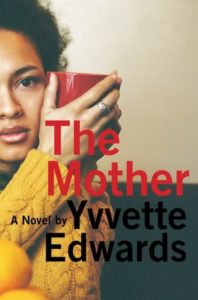 The Mother by Yvette Edwards
Fiction (Released May 17, 2016)
256 Pages
Affiliate Link: Buy from Amazon

Plot Summary: When Marcia Williams, drowning in grief following the murder of her sixteen year-old son, faces his teenage killer at the trial, she is forced to make sense of how something so horrible could happen to her son.
My Thoughts: This novel kicks off with an incredibly powerful first chapter that pulled me in immediately, even though it was obvious this would be an emotionally difficult read. The Mother is part story of a mother's grief, part courtroom drama, part portrait of grief's impact on a marriage, and part statement about race, poverty, and what happens to people born into a rough life on the streets. Continue Reading…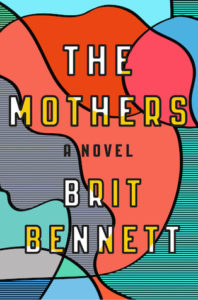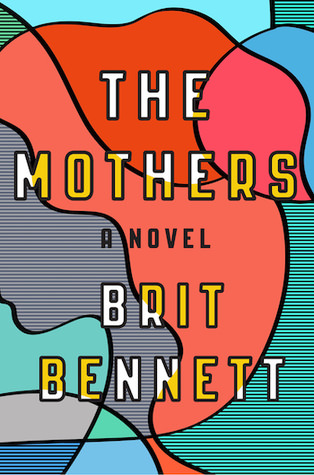 The Mothers by Brit Bennett
Fiction (Released October 11, 2016)
288 Pages
Affiliate Link: Buy from Amazon

Plot Summary: While seventeen year-old Nadia Turner is mourning the shocking loss of her mother, she starts a relationship with Luke Sheppard, her pastor's son, resulting in an unwanted pregnancy.
My Thoughts: The Mothers was one of the most hyped books and the big debut novel of this Fall (author Brit Bennet is only 25 years old and was named to the National Book Foundation's 5 Under 35). And, it completely lived up to the hype! The first page is one of the best first pages I've ever read and I highlighted three passages before moving on to Page 2. Continue Reading…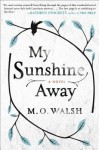 My Sunshine Away by M.O. Walsh
Fiction (Released February 10, 2015)
326 Pages
Affiliate Link: Buy from Amazon

Summary: When fifteen year old track star, Lindy Simpson, is raped on the sidewalk in front of her house in an idyllic Baton Rouge neighborhood, the dark side of suburbia begins to surface.
My Thoughts: Finally – I've found the first "blew my mind" book of the year! And, go figure, it's a debut (I also had great luck with debuts last year – see my Best Debuts of 2014 list)! My Sunshine Away is a heartfelt, honest, and beautifully written coming of age story with some suspense thrown in for good measure. It was also one of my top 3 books of 2015. Continue Reading…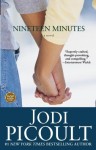 Nineteen Minutes
 by Jodi Picoult
Fiction (Released March 5, 2007)
400 Pages
Affiliate Link: Buy from Amazon
Summary: The story of a Columbine-esque school shooting told from the perspectives of various characters' involved (the shooter and his mother, the high school jock, the judge presiding over the trial, and the shooter's former childhood friend).
My Thoughts: Although Nineteen Minutes is a typical Jodi Picoult novel centered around a moral dilemma, I think it's her best one. She makes you question what initially seems black and white and feel for characters you never thought you would. Continue Reading…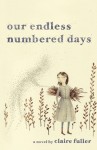 Our Endless Numbered Days by Claire Fuller
Fiction (Released March 17, 2015)
382 Pages
Affiliate Link: Buy from Amazon

Summary: When eight year old Peggy Hillcoat is taken to live in a remote cabin in the woods (die Hutte) by her survivalist father (James), she discovers the reason he told her they had to leave London is a lie and sets about to discover the truth.
My Thoughts: This is a gorgeously written story that starts out quietly, but takes a suspenseful turn and will leave you dying to talk to it over with someone…making it a perfect book club selection. Continue Reading…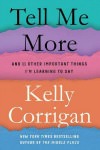 Tell Me More
 by Kelly Corrigan
Nonfiction – Memoir (Released January 9, 2018)
256 Pages
Affiliate Link: Buy from Amazon
Plot Summary: Corrigan's memoir is organized around the "12 hardest things she's learning to say," including "No," "I don't know," and "I Was Wrong."
My Thoughts: I absolutely adored (it's my favorite 2018 release I've read so far!) this memoir that spoke to me in a "yes, that's exactly how it is" way. She kicks things off with an essay that will touch the conflicted hearts of overtaxed moms everywhere and moves on to cover many big life issues (marriage, motherhood, illness, religion, friendship, grief, and loss) in a relatable and irreverently funny way. Continue Reading…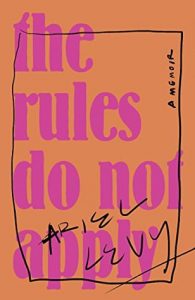 The Rules Do Not Apply
 by Ariel Levy
Nonfiction – Memoir (Released March 14, 2017)
224 Pages
Affiliate Link: Buy from Amazon

Plot Summary: A searing memoir of self-examination by a current New Yorker staff writer (also a native of my current town).
My Thoughts: I immediately fell for Levy's writing as she takes a brutally raw and honest look at her life including love, massive loss, and bad decisions. It's a risky thing to market a book as "for readers of Cheryl Strayed" and, while I'm not putting Levy on equal footing with the giant, the comparison is not unfounded. Continue Reading…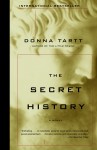 The Secret History
 by Donna Tartt
Fiction (Released September, 1992)
559 Pages
Affiliate Link: Buy from Amazon
Summary: A group of intellectual, eccentric students at a small New England college are bound together with a morally questionable professor by a shared tragedy and end up in a second appalling situation.
My Thoughts: The Secret History is a dark and, some (including me) would say, "messed up" story. However, it was fascinating and, like a horrific car crash, I couldn't pull myself away. Continue Reading…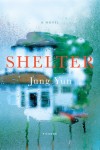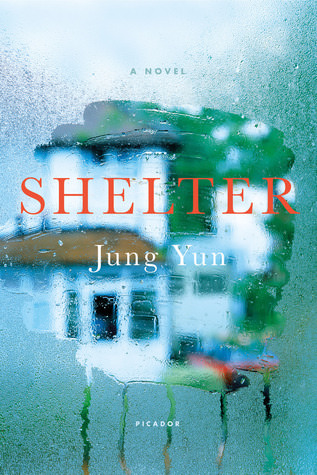 Shelter by Jung Yun
Fiction (Released March 15, 2016)
336 Pages
Affiliate Link: Buy from Amazon

Plot Summary: After a tragic incident forces Kyung Cho's parents to move in with him and his young family, they are forced to confront Kyung's unhappy childhood and address long-simmering family resentments.
My Thoughts: Shelter is the perfect balance between action-packed story, well-developed characters struggling with real issues, and gorgeous writing with lots of social commentary…and it was my 3rd 5 star book of 2016! I love dysfunctional family books and Shelter is certainly one of those, but in a dark and serious way. This is decidedly not the "rich siblings fighting over their trust fund" type of family dysfunction (i.e. The Nest
). Continue Reading…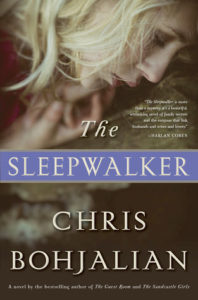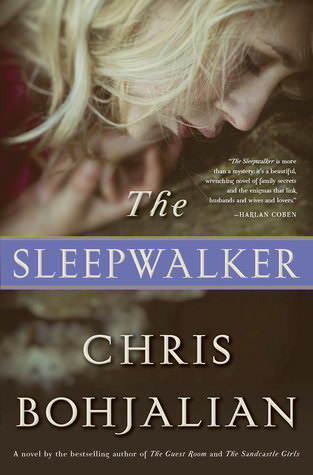 The Sleepwalker by Chris Bohjalian
Fiction – Thriller (Released January 10, 2017)
304 Pages
Affiliate Link: Buy from Amazon

Plot Summary: When Annalee Ahlberg, a notorious sleepwalker, disappears from her home in the middle of the night, her husband and two daughters try to piece together what happened.
My Thoughts: Chris Bohjalian's most recent books are giving him quite a reputation for coming up with mysteries…with more. They have the who-done-it/why-done-it elements of your run-of-the-mill mystery, but he layers on something deeper. In 2016's The Guest Room, it was sex-trafficking, and in The Sleepwalker, it's parasomnia. I found the parasomnia angle fascinating…it's much more than the book's title suggests. Continue Reading…
Standard Deviation
by Katherine Heiny
Fiction (Released May 23, 2017)
336 Pages
Affiliate Link:
Buy from Amazon
Plot Summary: When Graham and his bubbly second wife (Audra) become friends with Graham's introverted first wife (Elspeth), Graham begins to ponder the state of his marriage and his family (including a ten year old son with Asberger's).
My Thoughts: Standard Deviation is one of those novels where not a ton happens, but the "yes, that's exactly how it is" writing and spot-on commentary about marriage, introverts and extraverts, and parenting carry the story. It's an honest rumination on a not perfect, but not completely dysfunctional marriage. Continue Reading…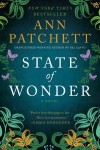 State of Wonder by Ann Patchett
Fiction (Released June, 2011)
353 Pages
Affiliate Link: Buy from Amazon

Summary: Dr. Marina Singh is sent to the Amazon to gather information on the mysterious death of a colleague and the status of a fellow doctor's (Dr. Annick Swenson) groundbreaking research with the Lakashi tribe, where the women give birth well into their seventies.
My Thoughts: People had been telling me to read this book for awhile and I kept procrastinating because I thought Patchett's "much acclaimed" Bel Canto
 was one of those "literary" darlings that was actually pretty boring. What a mistake! I loved this book! Continue Reading…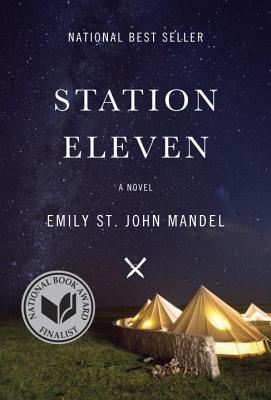 Station Eleven by Emily St. John Mandel
Fiction (Released September, 2014)
353 Pages
Affiliate Link: Buy from Amazon

Plot Summary: A post-apocalyptic story of what happens to civilization after an outbreak of a virulent flu (the Georgia flu) and how the survivors make due in their new world.
My Thoughts: I gave Station Eleven a shot because people had raved about it (and it's a National Book Award Finalist) and it was making a fair number of "Best Books of the Year" lists (it will now be on mine as well!), but I frankly expected it to be a DNF (does not finish) for me. Boy, was I wrong! I was immediately hooked by the first chapter, which is a heart-stopping account of the initial flu outbreak. Continue Reading…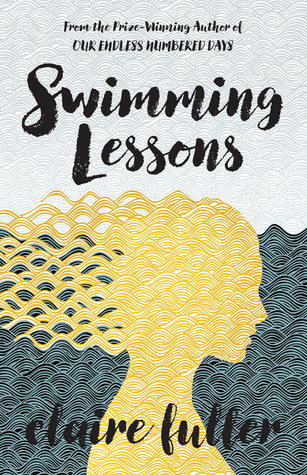 Swimming Lessons by Claire Fuller
Fiction (Released February 7, 2017)
356 Pages
Affiliate Link: Buy from Amazon

Plot Summary: Swimming Lessons tells the story of the volatile marriage between famous author Gil Coleman and Ingrid…through letters Ingrid hid in Gil's books prior to her disappearance and their daughters' returns home to care for their ailing father.
My Thoughts: Though Swimming Lessons
 didn't immediately grab me, its steady revelations about the Coleman marriage and increasing complexity eventually pulled me in. The publisher's blurb makes Swimming Lessons sound like it will be a mystery, but it's actually an exploration of a troubled marriage. The "mystery" part of the story is somewhat ancillary and, once I wrapped my head around that, I enjoyed the book much more. The potential discussion topics of marriage and motherhood and various interpretations of the ending give Swimming Lessons its book club appeal. Continue Reading…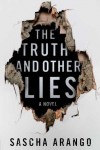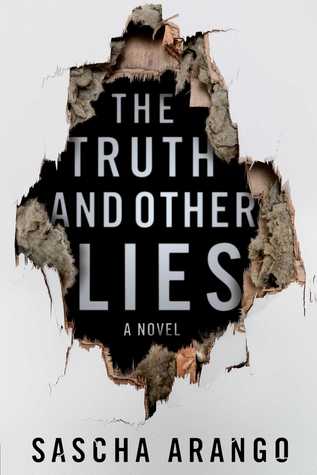 The Truth And Other Lies by Sascha Arango
Fiction (Released June 23, 2015)
256 Pages
Affiliate Link: Buy from Amazon

Summary: "Dark, witty, and suspenseful, this literary crime thriller reminiscent of The Dinner and The Silent Wife follows a famous author whose wife—the brains behind his success—meets an untimely death, leaving him to deal with the consequences." – Amazon
My Thoughts: The Truth And Other Lies is the first summer book to blow my mind (and, it's a translated debut)! It's a tightly packed, demented thriller that kept me guessing from page one through the end. Continue Reading…
The Underground Girls of Kabul by Jenny Nordberg
Nonfiction (Released September 16, 2014)
350 Pages
Affiliate Link: Buy from Amazon

Summary: Investigative journalist Jenny Nordberg exposes the "unofficial" custom of girls pretending to be boys (called bacha posh) in present day Afghanistan.
My Thoughts: The Underground Girls of Kabul is an extremely readable, yet heart-breaking and eye-opening immersion in a culture that is brutal to women. This is one of those books where you learn a ton, but don't realize it. I felt like I was just reading a story, but I might as well have been taking a course on life in Afghanistan (particularly for women), Islam, the Taliban, and the affects of war on regular Afghans. Continue Reading…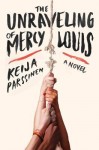 The Unraveling of Mercy Louis by Keija Parssinen
Fiction – Southern (Released March 10, 2015)
341 Pages
Affiliate Link: Buy from Amazon
Summary: "In this intricate novel of psychological suspense, a fatal discovery near the high school ignites a witch-hunt in a Southeast Texas refinery town, unearthing communal and family secrets that threaten the lives of the town's girls", including Mercy Louis, the star of the local high school's state championship contender girl's basketball team. – quotes from Amazon
My Thoughts: The Unraveling of Mercy Louis is one of those books that is incredibly hard to categorize…which is a good thing in my view! It's a mash-up of coming of age, suspense, sports, economic tension, Southern culture (it's set in Texas, but feels more like Louisiana), and religion gone wrong…all gorgeously written. It completely surprised me and I loved it, mainly because it included five things that I'm a total sucker for. Continue Reading…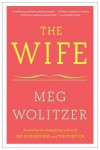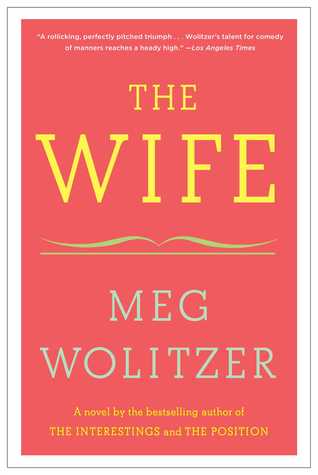 The Wife by Meg Wolitzer
Fiction (Released March, 2003)
228 Pages
Affiliate Link: Buy from Amazon

Plot Summary: On a flight to Helsinki to watch him receive a prestigious literary prize, Joan decides to leave her famous novelist husband, Joe, after a decades long marriage.
My Thoughts: The Wife is easily one of my favorite books I read in 2014 and would have been a contender for my Best Book of the Year had it been published in 2014. Why? Because of the absolutely gorgeously perfect writing (and, yes, it needs 2 adverbs and an adjective)…that's why! Continue Reading…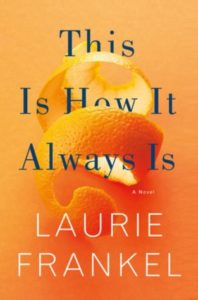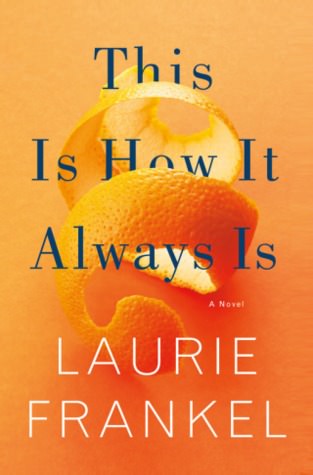 This Is How It Always Is by Laurie Frankel
Fiction (Released January 24, 2017)
336 Pages
Affiliate Link: Buy from Amazon

Plot Summary: When Claude, the youngest son of a family of five boys, starts to realize he wants to be a girl, the family must learn how to best support Claude and adjust to the situation.
My Thoughts: This Is How It Always Is
 is an accessible story about a weighty topic that had me feeling a whole range of emotions…it's the kind of book many people will enjoy, yet will also provide excellent discussion for book clubs. It's heart-warming, but also heart-breaking. It's unexpectedly funny, sad, inspirational, and made me angry at times. Continue Reading…