Audiobooks are a relatively new addition to my reading life, but they've enabled me to read 25-30 more books each of the past two years…so, they're a welcome addition! And, it seems many other readers are figuring out how to work audiobooks into their reading lives as well because audiobooks is the fastest growing segment of the publishing industry.
I initially didn't think audiobooks worked for me because I tried listening to fiction while exercising and had trouble following the stories. Once I tried listening to nonfiction (generally lighter nonfiction) at other times of day (while driving, getting dressed and ready for bed, doing chores, etc), I was off to the races with audiobooks! So, I thought I'd share my favorite nonfiction audiobooks! And, if you've had trouble concentrating on audiobooks, I'd highly recommend trying some light nonfiction before giving up entirely!
And, I'll continue to update this list as I find more great nonfiction audiobooks!
Latest Addition (January 17, 2020)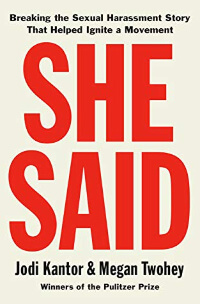 She Said: Breaking the Sexual Harassment Story That Helped Ignite a Movement
by Jodi Kantor and Megan Twohey, Narrated by Rebecca Lowman, Jodi Kantor and Megan Twohey
Nonfiction – Investigative Journalism (Released September 10, 2019)
9 Hours, 52 Minutes
Affiliate Link: Buy from Amazon
Plot Summary: Kantor and Twohey's story of how they broke the Harvey Weinstein sexual harassment story for The New York Times.
My Thoughts: I love investigative journalism, particularly on audio. And, She Said is a standout. I knew the general framework of the Harvey Weinstein story going in, but I truly didn't understand the breadth and scope of his abuse or the investigation itself until I listened to this book. This book is important, but it's also a riveting listen. I often chose to listen to this over podcasts (which is my personal sign of a winning audiobook). She Said is one of my favorite audiobooks of 2019! Full Review.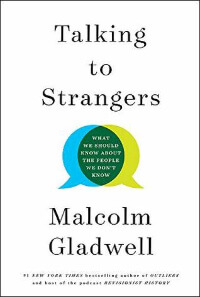 Talking to Strangers
by Malcolm Gladwell, Narrated by the author
Social Science, Released September 10, 2019
8 Hours, 42 Minutes
Affiliate Link: Buy from Amazon
Plot Summary: Gladwell uses examples pulled from history (Sylvia Plath's suicide) and the headlines (the Sandra Bland police tragedy, the Amanda Knox trial, the Bernie Madoff scandal, etc) to examine "what happens when we encounter people we don't know, why it often goes awry, and what it says about us."
My Thoughts: In case you haven't heard, the audio version of Talking to Strangers is produced like a podcast. You hear many of the actual interviews that Gladwell included in the book. Gladwell uses data to look at situations that many people use intuition to examine…and comes up with different conclusions (similar to Michael Lewis). He examines people's mentality about trust…and essentially lays out why people tend to trust too much. Full Review.
The List
Memoirs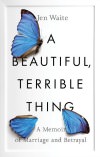 A Beautiful, Terrible Thing by Jen Waite
Memoir (Released July 11, 2017)
6 Hours and 41 Minutes
Affiliate Link: Buy from Amazon
Plot Summary: Waite's story of her marriage to a psychopath / sociopath (Marco).
My Thoughts: There's cheating and then there's cheating as part of a pattern of psychotic or sociopathic behavior. Jen discovers her husband is cheating on her soon after having their first child. Then, she discovers a whole web of lies and starts to realize he's not the man he seemed. I listened to this book on audio and was absolutely riveted…I ignored new podcasts to listen, something I don't normally do. Jen chronicles her slow process of realization and recover, which definitely made me wonder if some people I know are also sociopaths.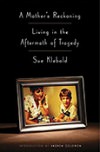 A Mother's Reckoning
 by Sue Klebold
Memoir (Released February 15, 2016)
11 Hours and 31 Minutes
Affiliate Link: Buy from Amazon

Summary: Columbine shooter Dylan Klebold's mother (Sue) shares her struggle following the shooting and Dylan's suicide in this poignant memoir.
My Thoughts: I was initially skeptical of this one (would she just try to excuse her son's actions?) and, while she did search for a "why?", there was much more to this extremely complex story. I was riveted.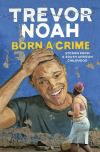 Born A Crime
 by Trevor Noah
Memoir (Released November 15, 2016)
8 Hours and 44 Minutes
Affiliate Link: Buy from Amazon

Summary: The Daily Show host Trevor Noah's memoir about growing up as a mixed race child in apartheid South Africa.
My Thoughts: Born A Crime is technically a celebrity memoir, but it's actually not that at all. It is a heartfelt, funny, sad, and warm story about growing up as an outcast in an incredibly oppressive place.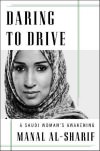 Daring to Drive
 by Manal al-Sharif
Memoir (Released June 13, 2017)
10 Hours and 17 Minutes
Affiliate Link: Buy from Amazon
Summary: al-Sharif started the campaign for women to drive in Saudi Arabia and this book is the story of her life as well as a stark portrayal of the oppression women face in Saudi Arabia.
My Thoughts: This is one eye-opening, heart-breaking read and is perfect for anyone who loved The Underground Girls of Kabul by Jenny Nordberg (my review).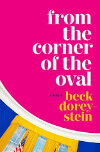 From the Corner of the Oval
by Beck Dorey-Stein, Narrated by the Author
Memoir – Politics, Released July 10, 2018
9 Hours, 54 Minutes
Affiliate Link: Buy from Amazon
Plot Summary: A quarter life crisis memoir set in the world of politics…written by Obama's White House stenographer.
My Thoughts: This memoir was my favorite audiobook of 2018! It's like listening to your fun friend who happens to have a White House job (stenographer) with extensive access to the President give you all the very best anecdotes (plus, a good dose of her love life) over a glass of wine! It's fun, snarky, and heart-felt and Beck is the rare "DC creature" who doesn't take herself too seriously. Many Goodreads reviewers complained about the focus on her love life (and bad decisions), but I think it made her more endearing and relatable…and let's get real, many of us (including me) have been there at some point in our lives! This is a great pick if you loved Who Thought This Was a Good Idea? by Alyssa Mastronmonaco or The Hopefuls by Jennifer Close (my review) and would make a great graduation gift. P.S. – Beck was on the Episode 26 of the Sarah's Book Shelves Live podcast!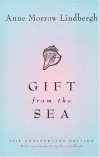 Gift from the Sea
 by Anne Morrow Lindbergh
Memoir (Released 1955)
2 Hours and 26 Minutes
Affiliate Link: Buy from Amazon
Summary: Lindbergh reflects on motherhood and being a woman during her solo vacation in a beach house.
My Thoughts: My Mom gave me this slim book when I was pregnant with my first child seven years ago and it didn't make much of an impact on me. But, Will Schwalbe made me want to try it again in his Books for Living
. The second time, it spoke directly to my core…maybe because I had seven years of motherhood under my belt by then. A must read for every woman trying to balance being a mother with maintaining their own identity.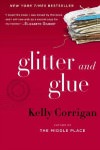 Glitter and Glue
 by Kelly Corrigan
Memoir (Released February 4, 2014)
5 Hours and 38 Minutes
Affiliate Link: Buy from Amazon
Summary: Corrigan's shares her realizations about motherhood and her own mother while serving as somewhat of a surrogate mother to two Australian children who had lost their own mother.
My Thoughts: While Glitter and Glue didn't blow me away quite as much as the first memoir I read by her (Tell Me More), I still relished sinking back into Corrigan's signature brand of heartfelt, relatable, and sometimes irreverent observations about life and motherhood. Corrigan hadn't given much thought to what it's like to mother someone or quite appreciated her mother until she stepped into the role of surrogate caring for two children who had lost their own. If you like women's life observations-type writing (think Anna Quindlen, Cheryl Strayed), Kelly Corrigan should be next on your list!
Lots of Candles, Plenty of Cake
 by Anna Quindlen
Memoir (Released April 24, 2012)
7 Hours and 7 Minutes
Affiliate Link: Buy from Amazon
Summary: Anna Quindlen talks about her experience as a woman in her own life and applies it to women everywhere.
My Thoughts: Listening to Lots of Candles, Plenty of Cake
 was like seeing a therapist and falls into the same category as Cheryl Strayed's Tiny Beautiful Things
. Quindlen has such a grounded, practical outlook on life that really puts things in perspective and this book would have made my overall Best Books of 2017 list had it been published that year!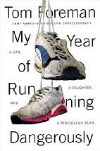 My Year of Running Dangerously
 by Tom Foreman
Memoir (Released October 6, 2015)
6 Hours and 27 Minutes
Affiliate Link: Buy from Amazon
Summary: After CNN Correspondent Tom Foreman's daughter challenges him to train for a marathon with her, he ends up running 3 marathons, 4 half marathons, and an ultra-marathon in one year.
My Thoughts: Not only is this memoir about an impressive running feat, but it's a sweet story of a father and daughter connecting over a shared hobby.

Save Me the Plums
by Ruth Reichl, Narrated by the Author
Memoir, Released April 2, 2019
7 Hours, 55 Minutes
Affiliate Link: Buy from Amazon
Plot Summary: This memoir by long-time restaurant critic and Editor-in-Chief of Gourmet Magazine is a look behind-the-scenes of Gourmet during a time when they were trying to re-vamp the magazine.
My Thoughts: I love "behind-the-scenes of business" stories and I loved this one. But, Reichl also gets personal. She talks about growing up with a bi-polar mother, the stress being a restaurant critic caused within her own family (i.e. it's hard to be gone almost every night when you have a child), and her feelings of imposter syndrome when she took over the top job at Gourmet without any editorial or magazine experience. And, though this memoir isn't primarily about the food, Reichl's glittering food writing is there.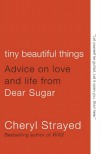 Tiny Beautiful Things by Cheryl Strayed
Memoir (Released July 10, 2012)
9 Hours and 41 Minutes
Affiliate Link: Buy from Amazon
Summary: A compilation of columns from Strayed's time as the Dear Sugar advice columnist for The Rumpus.
My Thoughts: Strayed blends empathy, truth, bluntness, and humor to form a perfect blend of "yes, that's exactly how it is" observations about life and useful, non-judgmental advice about how to live it. I'm generally not an advice column type of person, but this audiobook (read by the author) earned 5 stars from me!

Who Thought This Was a Good Idea?
 by Alyssa Mastromonaco
Memoir (Released March 21, 2017)
5 Hours and 58 Minutes
Affiliate Link: Buy from Amazon
Summary: The behind-the-scenes memoir by President Obama's former Deputy Chief of Staff.
My Thoughts: Who Thought This Was a Good Idea? is technically a political memoir, but it really doesn't include any politics. It's more a juicy, behind-the-scenes look at working in the White House and on Obama's campaign trail sprinkled with tips on making the most of your career…all told through the voice of someone you'd love to grab a glass of wine with!
Investigative Journalism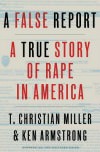 A False Report: A True Story of Rape in America by T. Christian Miller & Ken Armstrong
True Crime – (Released February 6, 2018)
10 Hours and 6 Minutes
Affiliate Link: Buy from Amazon
Summary: The true story of a woman (Marie) who was charged with lying about a rape and the detectives who were responsible for her case.
My Thoughts: A False Report is excellent true crime mixed in with a bit of history of rape investigation and would make a great companion read to I'll Be Gone in the Dark (my review).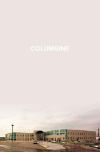 Columbine
by Dave Cullen, Narrated by Don Leslie
Investigative Journalism / True Crime, Released March 1, 2019
14 Hours, 6 Minutes
Affiliate Link: Buy from Amazon
Plot Summary: The definitive account of the Columbine school shootings investigated and told by one of the first reporters on the scene.
My Thoughts: It took me forever to listen to this one (it's 16 hours long), but it was well worth the time. Sue Klebold's memoir, A Mother's Reckoning
, resurrected my interest in the Columbine shooting and Columbine was an excellent companion listen. Don Leslie's narration, especially in the beginning, made me feel the frenzy of the actual shooting and the survivors' immediate reactions. And, particularly fascinating was the detail Cullen shared about the shooters' histories prior to the shooting (leading to their very different motivations…and, were they psychopaths?), the media's response and inaccuracies, and a police cover-up. Meticulously researched and an iconic true crime book.

The Mockingbird Next Door
 by Marja Mills
General Nonfiction (Released July 15, 2014)
8 Hours and 11 Minutes
Affiliate Link: Buy from Amazon

Summary: Chicago Tribune journalist Marja Mills was improbably accepted by famously private Harper and Alice Lee when she visited Monroeville, AL for a story and ended up living next door to them.
My Thoughts: This story is as much about Mills' journey to friendship with the Lees as it as about Lee herself. As I was listening, I almost felt like I was in To Kill A Mockingbird. For a real treat, pair with Episode 172 of From the Front Porch podcast about Annie Jones' visit to Monroeville and a breakdown of what's happened with Harper Lee's estate since she passed away.
The Residence: Inside the Private World of the White House
 by Kate Andersen Brower
Nonfiction (Released August 7, 2015)
10 Hours and 16 Minutes
Affiliate Link: Buy from Amazon

Plot Summary: A portrait of life in the White House for the first families told from the perspective of the residence service staff.
My Thoughts: I love a good behind-the-scenes of anything Presidential book, especially the ones that don't really get into politics…and I've read a lot of them. The household service staff brings a unique viewpoint, since they see the first families at their most unguarded. Perfect if you're interested in the inner workings of the White House (especially if you liked Ronald Kessler's books, In the President's Secret Service and The First Family Detail)!

The Stranger in the Woods
 by Michael Finkel
General Nonfiction (Released March 7, 2017)
6 Hours and 19 Minutes
Affiliate Link: Buy from Amazon
Plot Summary: The true story about Christopher Knight, the man who lived alone in the Maine forest for 27 years before finally being arrested for stealing food and essentials from nearby vacation homes.
My Thoughts: This story is strange, but completely captivating. It's like a mash-up between a wilderness story and a study of the introverted personality trait and came extremely close to making my overall Best Books of 2017 list.
What Made Maddy Run
 by Kate Fagan
General Nonfiction – Sports (Released August 1, 2017)
7 Hours and 36 Minutes
Affiliate Link: Buy from Amazon

Plot Summary: The story of a seemingly perfect (if you looked at her Instagram account) teenager who commits suicide during her freshman year on the Penn State track team.
My Thoughts: This story is absolutely heart-breaking, but is a must-read for parents of young athletes…and, really, parents of all high-achieving young girls in the social media age.
What are your favorite nonfiction audiobooks?