Books that Make Perfect Holiday Gifts 2016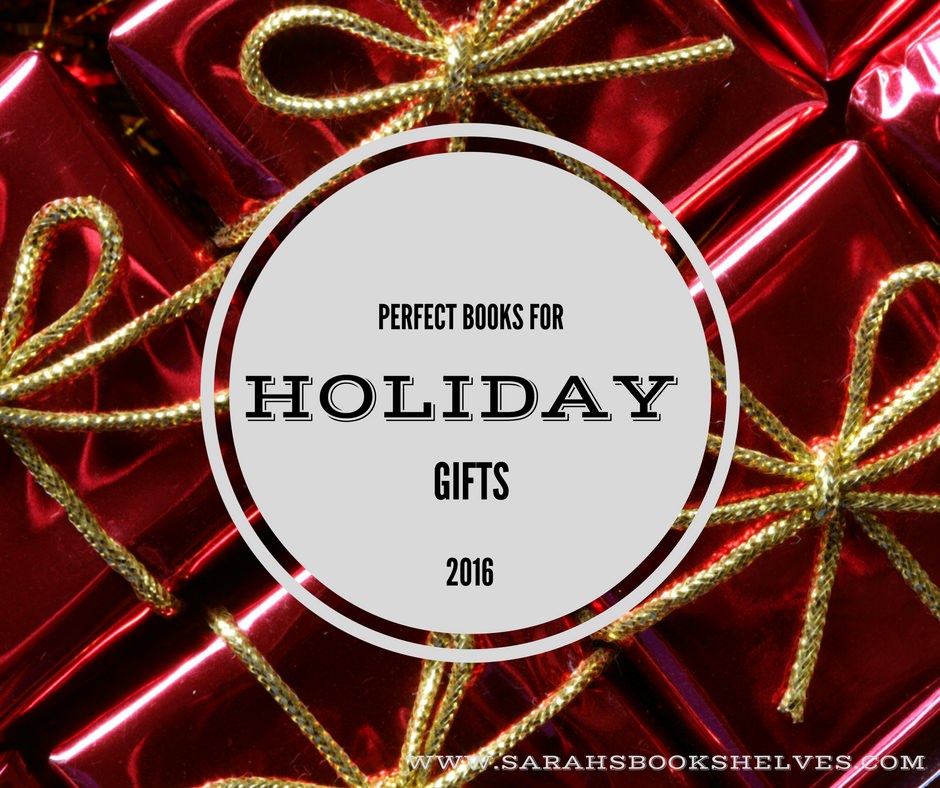 A specially selected book…or a Kindle with a few books pre-loaded (see Amazon's Guide to Giving / Receiving Books on a Kindle for instructions on gifting Kindle e-books) can be an incredibly thoughtful, personal holiday gift! Each year, I compile a list of the books I came across that year that I think make perfect holiday gifts. If you can't find anything on this year's list that's the right match for your friend or loved one, check out my previous lists (2015, 2014, 2013, 2012).
Go-To Literary Fiction Recommendations
These books have broad appeal and are all-around great selections for most anyone who loves literary fiction.
Commonwealth by Ann Patchett
Fiction (Released September 13, 2016)
336 Pages
Affiliate Link: Buy from Amazon

Plot Summary: An ill fated christening party is the catalyst that ruins the Keating and Cousins marriages…and creates a blended family trying to navigate their new world.
My Thoughts: Commonwealth is a simply and perfectly told story of a cobbled together family…and is one of my favorite books of 2016! Every member of the blended Keating/Cousins family behaves dreadfully, but I was somewhat sympathetic towards all of them. Continue Reading…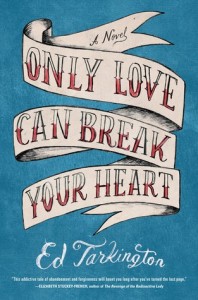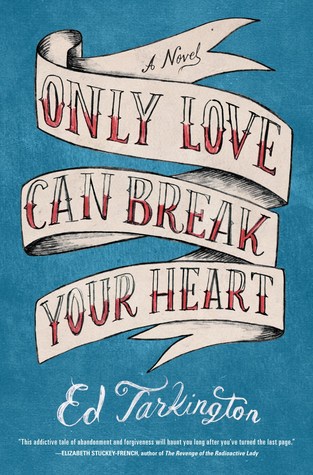 Only Love Can Break Your Heart by Ed Tarkington
Fiction – Southern (Released January 5, 2016)
320 Pages
Affiliate Link: Buy from Amazon

Summary: When Richard (aka "Rocky") was eight years old, his rebellious older half-brother, Paul, disappears without explanation, setting off a chain of events that impact their family and community in rural Spencerville, Virginia.
My Thoughts: The awkward and innocent, yet calculating voice of Rocky made this Southern coming of age story sparkle…and reminded me a bit of My Sunshine Away, one of my favorite books of 2015. While I wouldn't call this debut novel "Grit Lit", it is a top-notch Southern coming of age story. And like My Sunshine Away, there is "action" and suspense in this story, but it really serves as a vehicle for Rocky's coming of age, not the other way around. Continue Reading…
The Girls

 by Emma Cline
Fiction – Historical (Release Date: June 14, 2016)
368 Pages
Affiliate Link: Buy from Amazon

Summary: Inspired by the 1960's California cult led by Charles Manson, the story of fourteen year old Evie Boyd involvement with an older teenager named Suzanne and her fellow cohorts living a cultish life on a dilapidated ranch.
My Thoughts: This novel, along with

The Nest

, was one of the most hotly anticipated debuts of the year. I knew the story was inspired by the Manson cult, but I expected it to focus on the murders. Instead,

The Girls

is a much more subtle book about teen angst and the context and culture surrounding the Manson cult. Continue Reading…
Edgy Literary Fiction
These books are a bit darker and/or tackle more fraught issues than my go-to literary fiction recommendations. Read the publishers' summaries carefully before choosing one of them for your prim and proper grandmother!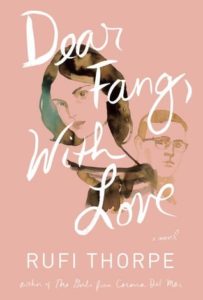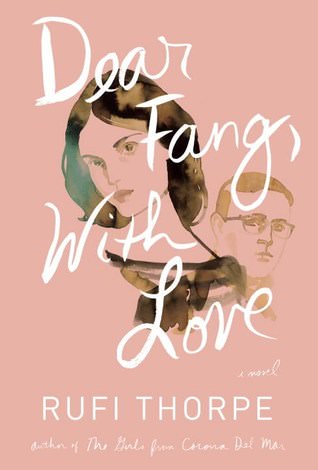 Dear Fang, With Love by Rufi Thorpe
Fiction (Released May 24, 2016)
303 Pages
Affiliate Link: Buy from Amazon

Plot Summary: After a psychotic break at a party, seventeen year-old Vera accompanies her father (who has been absent for most of her life) on an European history tour to Lithuania, where her paternal grandmother grew up.
My Thoughts: It's difficult to pinpoint what this book is truly about because it's about teen angst, mental illness, and family history and relationships without being overly about any one of those things. They all kind of balance each other out into a story that ends up being about the people (mainly Vera and her father). I adored Vera. She's precocious, insightful, quirky, troubled, yet sometimes comes across as the surprising voice of reason. Continue Reading…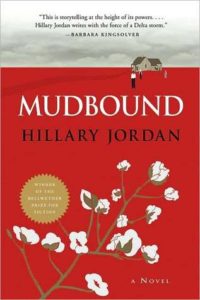 Mudbound by Hillary Jordan
Southern Fiction (Released March 4, 2008)
354 Pages
Affiliate Link: Buy from Amazon

Plot Summary: Shortly after Laura McAllen's husband (Henry) moves their family to an isolated farm in the Mississippi Delta, her brother-in-law (Jamie) and the son of one of their tenant families (Ronsel Jackson) return from fighting in World War II to the Jim Crow era South.
My Thoughts: This award-winning 2008 debut reminiscent of Pat Conroy (the story itself more than the writing style), begins with a city girl trying to adjust to a spartan life of backbreaking farm work and becomes unputdownable by the end. A sense of foreboding hangs over everything and I could feel the tension…in Laura and Henry's marriage, between the McAllens and the Jacksons, between Laura and her hateful father-in-law (Pappy), and within Jamie and Ronsel upon their returns from World War II. Continue Reading…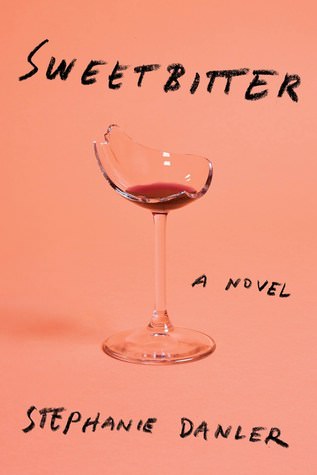 Sweetbitter by Stephanie Danler
Fiction (Released May 24, 2016)
368 Pages
Affiliate Link: Buy from Amazon
Summary: When twenty two year-old Tess comes to New York City looking to start her adult life, she lands a job as a "backwaiter" at a fictional Union Square restaurant that sounds a lot like Union Square Cafe…and experiences an unimaginable education in food, wine, life, and love.
My Thoughts: Sweetbitter was my fourth 5 star book of the year! This is one of those books where the cover and premise could deceive you into thinking you're getting "brain candy". What you're actually getting is a smart, exquisitely written coming of age story set in the rough and tumble world of top-notch restaurants. Continue Reading…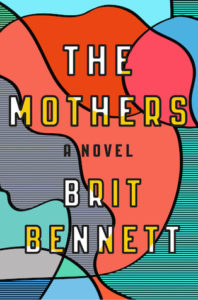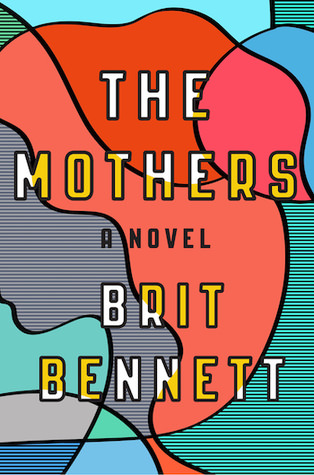 The Mothers by Brit Bennett
Fiction (Released October 11, 2016)
288 Pages
Affiliate Link: Buy from Amazon

Plot Summary: While seventeen year-old Nadia Turner is mourning the shocking loss of her mother, she starts a relationship with Luke Sheppard, her pastor's son, resulting in an unwanted pregnancy.
My Thoughts: The Mothers was one of the most hyped books and the big debut novel of this Fall (author Brit Bennet is only 25 years old and was named to the National Book Foundation's 5 Under 35). And, it completely lived up to the hype! The first page is one of the best first pages I've ever read and I highlighted three passages before moving on to Page 2. Continue Reading…
Introspective Books
These books are quiet, calm, and comforting…and might lead you to ponder your life.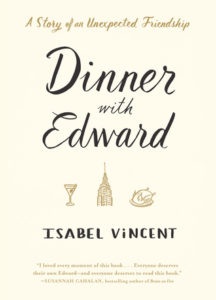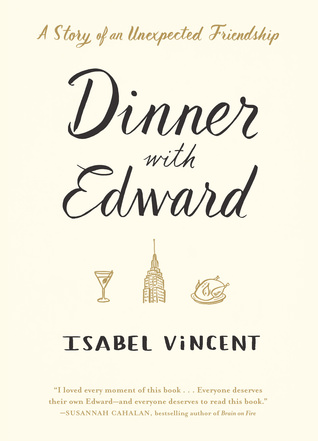 Dinner with Edward by Isabel Vincent
Nonfiction – Memoir (Released May 24, 2016)
224 Pages
Affiliate Link: Buy from Amazon

Plot Summary: As a favor to her friend, Valerie, Isabel begins having dinner with Valerie's elderly father, which turns into far more than just dinner and far more than just helping out Valerie.
My Thoughts: New York Post reporter Isabel Vincent's memoir is short, sweet and hopeful…and focused on food, an innocuous and comforting topic. It's a weird mix of food memoir and self-help book, with a splash of New York City history (particularly about Roosevelt Island, where Isabel and Edward live), but it miraculously works. Continue Reading…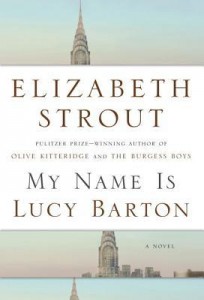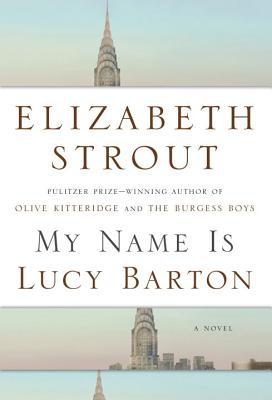 My Name is Lucy Barton by Elizabeth Strout
Fiction (Released January 5, 2016)
208 Pages
Affiliate Link: Buy from Amazon

Plot Summary: During a long hospital stay, Lucy Barton has a heartfelt conversation with her mother spanning topics from her difficult childhood to gossip from her hometown to her marriage and motherhood.
My Thoughts: My Name is Lucy Barton was an unexpected winner for me. The story focuses on Lucy's relationship with her mother, but it feels more about Lucy's own life: her childhood, what it was like to grow up poor and never quite fit in, and her adult life. This is one of those books that has all the intangibles. Continue Reading…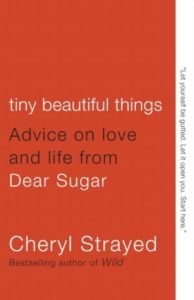 Tiny Beautiful Things by Cheryl Strayed
Nonfiction – Essays (Released July 10, 2012)
368 Pages
Affiliate Link: Buy from Amazon

Plot Summary: A collection of the best of The Rumpus' Dear Sugar advice columns, authored by Cheryl Strayed (anonymously at the time).
My Thoughts: I usually find advice columns cheesy and not particularly relevant to my own life. Trust me when I tell you these advice columns are nothing like that. Strayed is warm, relatable, and non-judgmental in her counsel and most people will find something in this book that pertains to their own life past or present. If you have friends or family members who have had tough years, this is the book for them (as long as they don't mind a few F bombs).
Page Turners
These books are pretty much the opposite of the last bunch.
The Guest Room by Chris Bohjalian
Fiction (Released January 5, 2016)
336 Pages
Affiliate Link: Buy from Amazon

Plot Summary: The aftermath of a bachelor party that married Westchester investment banker Richard Chapman hosted for his younger brother upends the lives of all the attendees and their families.
My Thoughts: Chris Bohjalian is one of my go-to authors and The Double Bind is one of my all-time favorite books, so I was ecstatic to hear he had a new novel out this year! The topic of this one sounds frivolous and sleazy (and parts of it are sleazy by necessity), but he deals with the ripple effects of the consequences of this bachelor party in a very serious and thoughtful way. Continue Reading…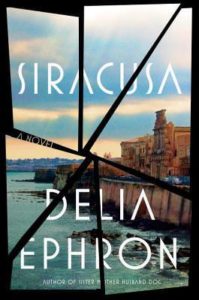 Siracusa by Delia Ephron
Fiction (Released July 12, 2016)
304 Pages
Affiliate Link: Buy from Amazon

Plot Summary: Relationships are put to the test when two couples (and one couple's somewhat odd daughter) vacation together in Italy.
My Thoughts: Siracusa might be my favorite vacation-type read so far this year! It's light and fast-moving, but also smartly written. The story is told from each of the four adults' perspectives and the writing style shifts with each voice. Going into the trip, both marriages had their own issues, with each spouse frequently mocking his/her partner. As the trip takes on a somewhat surreal quality, everyone starts acting out…refusing to hide their pent-up resentments any longer. Continue Reading…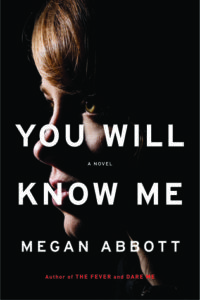 You Will Know Me by Megan Abbott
Fiction (Released July 26, 2016)
352 Pages
Affiliate Link: Buy from Amazon

Plot Summary: A tragic accident throws fifteen year-old gymnastics prodigy Devon Knox and her family's carefully constructed training plans into chaos.
My Thoughts: If you're looking for a book that you can fly through, this is it. Megan Abbott writes young girls in the most deliciously demented way (see The Fever and Dare Me) and what better world for characters like that to inhabit than elite gymnastics. Only this time Abbott throws in a pack of overly zealous parents to deepen the appeal. Continue Reading…
Something Fun
These books are your brain candy.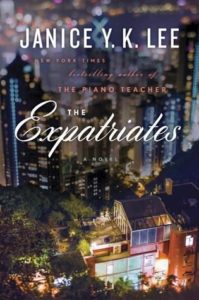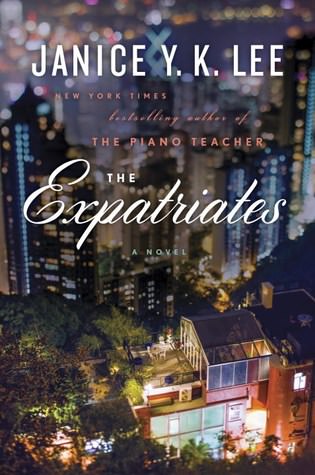 The Expatriates by Janice Y.K. Lee
Fiction (Released January 12, 2016)
336 Pages
Affiliate Link: Buy from Amazon

Summary: A story about life as an American expat in Hong Kong told through the eyes of three women: Margaret (a married mother of three recovering from a tragedy), Mercy (a twenty-something Korean American Columbia grad trying to get her life on track), and Hilary (a housewife struggling with fertility).
My Thoughts: The Expatriates hit a couple of my "what makes a book work for me" buttons: a good balance between plot and style, dark undertones, and social commentary. I was expecting a light novel about wealthy, successful expats living it up in Hong Kong and I was delighted to find the story also had surprising depth. Yes, many of the characters' lives sparkle on the surface, but darkness lurks just underneath as it becomes apparent that reality is quite different from appearances. Continue Reading…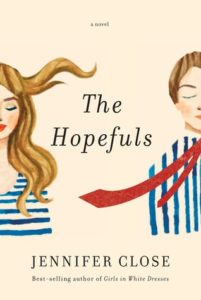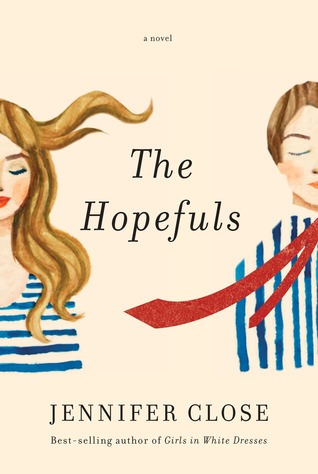 The Hopefuls by Jennifer Close
Fiction (Released July 19, 2016)
320 Pages
Affiliate Link: Buy from Amazon

Plot Summary: When young couple Matt and Beth Kelly move from New York City to Washington, D.C. for Matt's job, they must navigate marriage and friendship in the political world.
My Thoughts: While The Hopefuls is set in the political world, it's not a book about politics. Rather, it's a book about marriage and friendship set against the backdrop of politics. Continue Reading…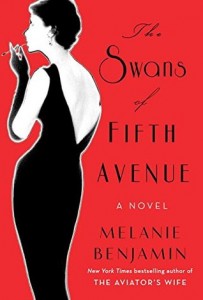 The Swans of Fifth Avenue by Melanie Benjamin
Historical Fiction (Released: January 26, 2016)
368 Pages
Affiliate Link: Buy from Amazon

Summary: A novel (wink, wink) based on the friendship between author Truman Capote and his New York City socialite "swans" (i.e. Babe Paley, Slim Keith, Marella Agnelli, Gloria Guinness, etc) and his eventual betrayal of them via the short story, "La Cote Basque, 1965".
My Thoughts: The Swans of Fifth Avenue is one of those deliciously scandalous guilty pleasures…wealthy people behaving badly at its best…with the added bonuses of the right amount of depth and writing that strikes the perfect tone. While this book is technically fiction, the major events and timelines are real with dialogue, emotions, and details imagined by the author. Continue Reading…
For the Hobbyist
Books for people that are into specific things…in this case, restaurants, entrepreneurship, running, and global travel.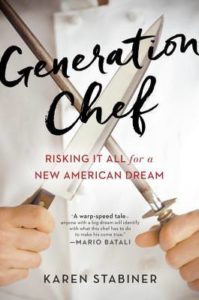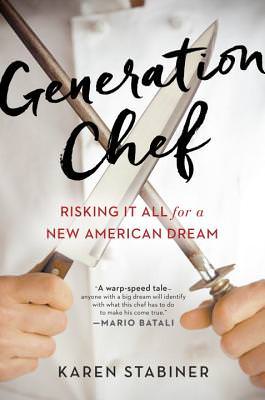 Generation Chef by Karen Stabiner
Nonfiction – Cooking / Food (Released September 13, 2016)
288 Pages
Affiliate Link: Buy from Amazon

Plot Summary: Journalist Karen Stabiner follows you chef Jonah Miller as he opens his first New York City restaurant, the East Village Spanish spot, Huertas.
My Thoughts: Generation Chef's look into a new restaurant's first year of life is equal parts food and business book. I particularly loved getting a behind the scenes look at the ups and downs of an entrepreneurial restaurant venture.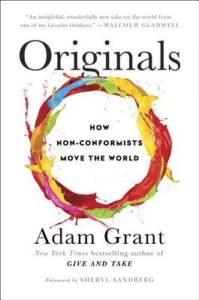 Originals by Adam M. Grant
Nonfiction – Business / Social Analysis (Released February 2, 2016)
326 Pages
Affiliate Link: Buy from Amazon
Plot Summary: An analysis of how to get ahead by being a non-conformist…using real-life examples from the worlds of business, politics, sports, and Hollywood.
My Thoughts: This combination economic / social analysis, business how-to guide, and "life lessons" book is a must-read for anyone interested in entrepreneurship and contains tons of Malcolm Gladwell-esque data analysis. In that sense, it's far more engaging than your average business book. It also has a strangely motivating quality, which left me wanting to try out a new idea for the blog…and having a better understanding of how to go about it. Plus, it's great on audio!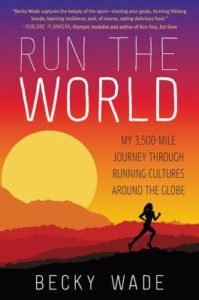 Run the World by Becky Wade
Nonfiction – Running (Released July 5, 2016)
288 Pages
Affiliate Link: Buy from Amazon

Plot Summary: Following a successful career at Rice University, elite runner Becky Wade used her Watson Fellowship to travel the world learning about running cultures in nine different countries.
My Thoughts: Run the World is part travel memoir, part sports memoir…with a bit of practical advice for recreational and competitive runners mixed in. I loved learning about different countries's widely varied approaches to training and about the local "athletes's" diet in each of them. An excellent choice for friends with the running bug or general wanderlust.
Investigative Journalism
Uncovering the secrets behind major news stories.
American Heiress by Jeffrey Toobin
Nonfiction – Crime/Biogossip (Released August 2, 2016)
368 Pages
Affiliate Link: Buy from Amazon

Plot Summary: The true story of Patricia Hearst's kidnapping by the Symbionese Liberation Army (SLA) and her subsequent trial for bank robbery.
My Thoughts: As it turns out, I knew way less about this saga than I thought I did! It's a truly fascinating story that goes far beyond kidnapping and bank robbery. It covers the political climate of the 1970's, class warfare, race, Stockholm's Syndrome, and the media, among other themes. This thing was basically the OJ Simpson debacle of the 1970's.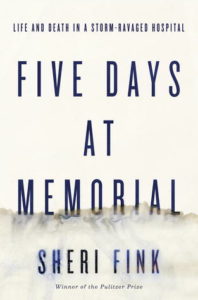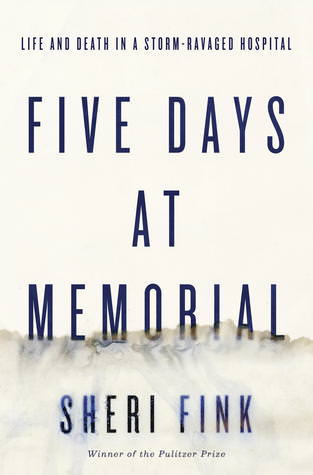 Five Days at Memorial by Sheri Fink
Nonfiction (Released September 10, 2013)
558 Pages
Affiliate Link: Buy from Amazon

Plot Summary: An investigative report into what happened during and immediately after Hurricane Katrina at New Orleans' Memorial Medical Center…including allegations that doctors intentionally sped up death for some of the hospital's sickest patients that they thought wouldn't survive an evacuation.
My Thoughts: Part portrait of a hospital trying to survive in the wake of disaster and part exploration of end-of-life care and euthanasia in the U.S., Five Days at Memorial reads like a thriller and is the first nonfiction book I've included on this list. Continue Reading…
Something Outside of the Box
For the reader that's looking for something a little different.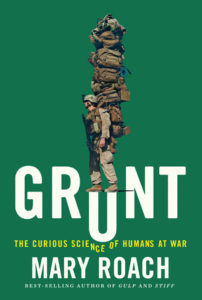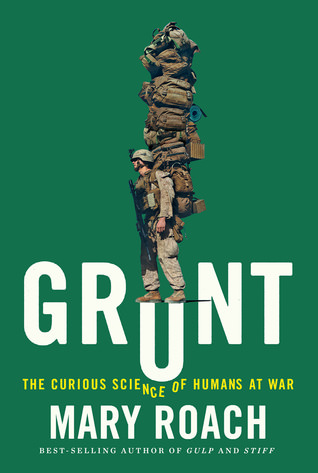 Grunt by Mary Roach
Nonfiction (Released June 7, 2016)
288 Pages
Affiliate Link: Buy from Amazon

Plot Summary: "Grunt tackles the science behind some of a soldier's most challenging adversaries—panic, exhaustion, heat, noise—and introduces us to the scientists who seek to conquer them." (Goodreads)
My Thoughts: Mary Roach is known for delving deep into an odd topic (like what happens to cadavers in Stiff) and using her dry (and frequently morbid) humor to share her findings in a relatable way. In Grunt, she focuses on seemingly minor issues (many of which civilians encounter in their daily lives) that wreck havoc with the military and military issues that don't get a lot of media attention, including bird strikes, hearing loss, diarrhea prevention, flies and sleep. Continue Reading…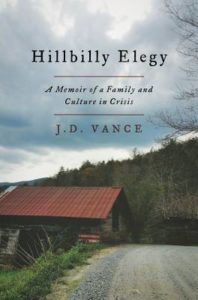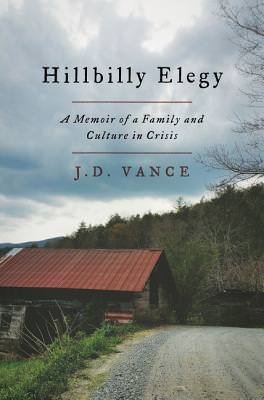 Hillbilly Elegy by J.D.Vance
Nonfiction – Memoir (Released June 28, 2016)
272 Pages
Affiliate Link: Buy from Amazon

Plot Summary: Vance's hybrid memoir of his childhood growing up poor in an Ohio town (Middletown) / social analysis of the plight of poor Appalachians.
My Thoughts: Before reading Hillbilly Elegy, I'd heard it compared to Jeanette Walls' The Glass Castle (which I loved) and I agree that the memoir portion does bear some resemblance. But, Vance takes Hillbilly Elegy to the next level (5 star level for me!) by seamlessly blending in social analysis of why the poor, white working class is failing to achieve upward mobility. Continue Reading…
Love, Loss, and What We Ate by Padma Lakshmi
Nonfiction – Memoir (Released March 8, 2016)
324 Pages
Affiliate Link: Buy from Amazon

Plot Summary: Model and Top Chef host Padma Lakshmi shares the story of her global upbringing, her love of food, her career as a model and television host, and her personal life.
My Thoughts: This memoir has a little of everything: celebrity gossip (including the literary kind), behind-the-scenes Top Chef scoop, her struggle with finding a balance between her Indian upbringing and her American life, her struggle with weight (believe it or not, she actually had one), and her struggle with fertility and endometriosis. This lady is not just a pretty face!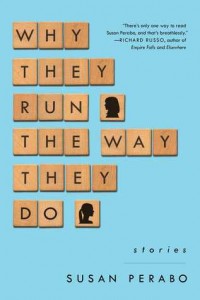 Why They Run the Way They Do by Susan Perabo
Fiction – Short Stories (Released February 16, 2016)
208 Pages
Affiliate Link: Buy from Amazon

Plot Summary: A collection of short stories featuring the darker undertones of daily life.
My Thoughts: Short stories have historically been a tough sell for me, but I'm trying to be more open to them after loving Nickolas Butler's Beneath the Bonfire last year. I'm so glad I gave Why They Run the Way They Do a shot because it's now only the second short story collection I've truly enjoyed from start to finish. On the surface, these stories are about mundane daily life…a harmless middle school prank, a child's toy, spending time with your mother after some bad news…but, they have a darkness simmering just underneath. Continue Reading…
Gift-y Books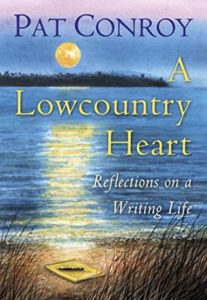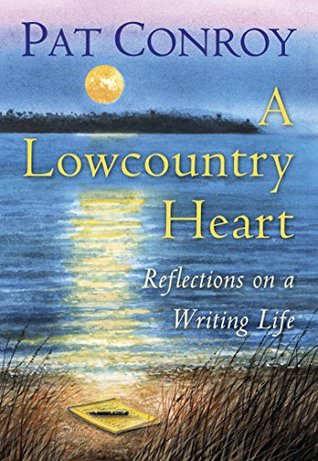 A Lowcountry Heart by Pat Conroy
Nonfiction – Memoir/Essays (Released October 25, 2016)
320 Pages
Affiliate Link: Buy from Amazon

Plot Summary: A collection of Pat Conroy's writing on a range of topics (including letters to readers and thoughts on reading, writing, and beloved friends and family) and his most popular speeches and interviews.
My Thoughts: This entire book feels like an homage to Conroy, his career, and the most important people in his life…even though most of the pieces are written by Conroy himself. You feel like you're reading his final words and thoughts…though he couldn't have known that when he was writing these pieces. As I was reading, I kept marveling at the new things I was learning about Conroy…despite having already read everything there is to read about his life. Continue Reading…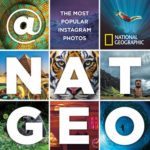 @NatGeo: The Most Popular Instagram Photographs by National Geographic
Released October 25, 2016
Affiliate Link: Buy from Amazon

Summary: A collection of the most "liked, commented on, and favorite photos" from the @Natgeo Instagram account.
My Thoughts: This coffee table-type book would make a fabulous gift for travel, nature and/or animal lovers…big or small (we're getting it for our 5 year old animal fanatic son).