Doesn't summer TV normally stink? Not in our house at the moment! We just got Netflix (we've now officially joined the 21st century – womp womp!) and are two episodes into Bloodline. My husband and I are psyched to have finally found a show that we're BOTH into and the endings of the first two episodes blew our minds! And, it's obviously amazing to have Friday Night Lights' Coach Taylor back in my life…even if he is a different person now. Did I want an excuse to put a picture of Coach Taylor on the blog? Yes, yes I did!

And, Bachelor in Paradise is back on (I love it with the Bachelor franchise drops the pretense that they're anything other than dramatic trash!) AND the FINA World Swimming Championships are going on in Kazan and will be on TV all this week.
Though this TV viewing combination seem super odd, it's actually a perfect encapsulation of all my tastes! On to the reading…
I finished reading…
Days of Awe by Lauren Fox (August 4, 2015)
After an initial stumble (or, letdown from Bull Mountain?), I ended up really enjoying the snarky humor in this one. Mini review to come.
Affiliate Link: Buy from Amazon
Kitchens of the Great Midwest by J. Ryan Stradal (July 28, 2015)
After a great start, this debut ended up leaving me a bit unfulfilled. Mini review to come.
I'm currently reading…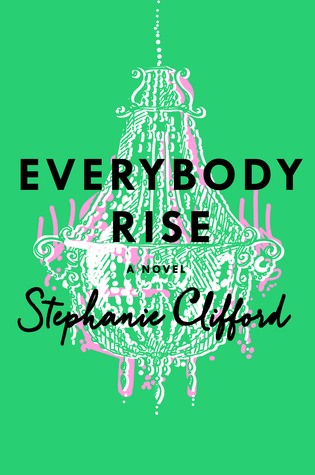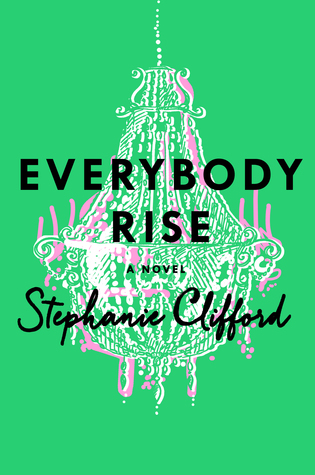 Everybody Rise by Stephanie Clifford (August 18, 2015)
I literally just started this one, so I don't have much to say except the opening didn't really grab me. We'll see if things turn around.

Next up, are…

Best Boy by Eli Gottlieb (August 24, 2015)
This story told from the perspective of a thirty-three year old man with autism caught my eye because I loved Mark Haddon's The Curious Incident of the Dog in the Night-Time.
The Fall of Princes by Robert Goolrick (August 25, 2015)
I'm a sucker for books about Wall Streeters' hedonistic highs and subsequent falls from grace…this one highlights the 1980's.
Sprint Triathlon Training
I'd been linking up with Tara at Running N Reading's Weekend Update, which has now gone on hiatus. But, I thought I'd continue to share some brief updates on the last few weeks of my triathlon training.
Since I'd been getting attacked by sea lice swimming off our local beach (in the Long Island Sound), I joined the Early Morning Swim Program at our local pool. I went on Wednesday and inadvertently got mixed up in a Masters swimming practice. Then, I ended up sleeping instead of swimming for my second swim of the week – oops!

My second bike ride of the week was at an average pace of 16.3 mph…an improvement over last week's best average pace of 15.4 mph! My bike speed improves a little with each ride and that's a good feeling.

My runs this week were both in 80% humidity or higher and, as Kerry from Entomology of a Bookworm put it, "it's like pudding out there"! Yes, that was exactly how it felt!

Next week is my last week of really hard training…which includes the dreaded full bike/run brick (12 mile bike followed by a 3.1 mile run).