Kicking off an awesome week! And, do you know why it's an awesome week?! Because I've finished my least favorite holiday chores: most of the Christmas shopping, ordering Christmas cards, and making the annual family photo album that my husband likes to open on Christmas morning. Anne Bogel shared an article called "Want  to Enjoy More of Your Holiday Season? Remove These 10 Things" in her "Links I Love" post on Friday…and, it really resonated with me. I used to love the holidays…and now I find myself stressed out every year. 
Let me rant for one quick second…sending holiday cards is a relic from the days before social media. When you had no idea what your long distance friends and family's kids looked like from year to year. Now that we have social media, we see these pictures all the time. Why do we need to spend a ton of time and money taking/finding (because I never actually set up a holiday card photo shoot…I just use snapshots I've taken throughout the year) the perfect picture(s), updating all your addresses, and sending out a bunch of cards to everyone you've ever known in your life when you can see all that and more on Instagram?! I just feel like it's gotten  out of hand…but, you can't not send them because then you'll seem rude. Sigh…
I'm continuing with my Best Books of 2018 lists this week…look out for Most Underrated Gems of 2018 on Tuesday and Best Books of 2018 on Thursday!
New on the blog
Hosted by The Book Date.
This post contains affiliate links (plus: here's your Amazon Smile-specific affiliate link
), through which I make a small commission when you make a purchase (at no cost to you!).
Favorite Instagram 
Follow me at sarahsbookshelves (Best Debuts of 2018 post)
I finished reading…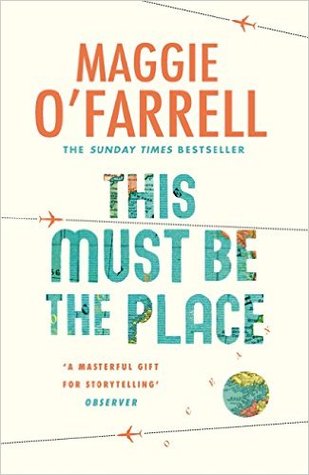 This Must Be the Place
by Maggie O'Farrell (May 17, 2016)
I had a few quibbles with some minor plot points, but I loved it! It feels like an epic, but reads easily. And, I'm discovering that I love Maggie O'Farrell's writing in general. It's going on my new character-driven novels I couldn't put down list!
Affiliate Link: Buy from Amazon
I'm currently reading…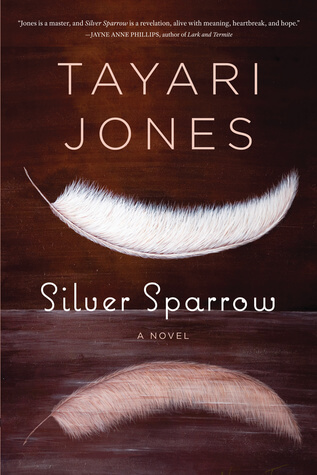 Silver Sparrow
by Tayari Jones (January 1, 2011)
I grabbed this one from the library on a whim. Y'all know I loved An American Marriage (my review) and I always like to try the backlist of new-to-me authors I fall in love with. It has a very similar feel to An American Marriage and also takes place in Atlanta…but this is the story of a man with two families and daughters the same age. One is aware of the other, but not vice versa. I'm about 80% through and sh*t's about to hit the fan! I'm pretty surprised to say this, but I think Silver Sparrow is equally as good as An American Marriage!
Affiliate Link: Buy from Amazon
Upcoming reading plans…
Continuing my annual end of year backlist reading…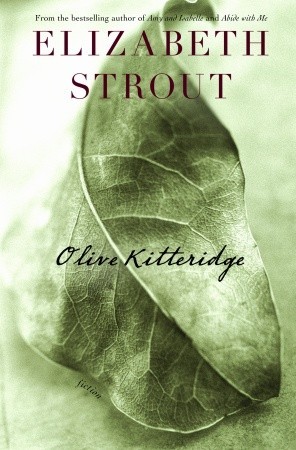 Olive Kitteridge
by Elizabeth Strout (March 25, 2008)
DNF at 28%
OK, I'm zero for two on Pulitzer Prize winning novels (the other one is All the Light We Cannot See…sorry y'all, I couldn't even get through the sample!). I felt like I spent the first third of every chapter orienting myself to the characters, placing them in the broader context of their relationships to Olive, and figuring out their roles in the town…by the time I got invested in their stories, they were over and she'd moved on to the next one.
Upcoming reading plans…
Continuing my annual end of year backlist reading…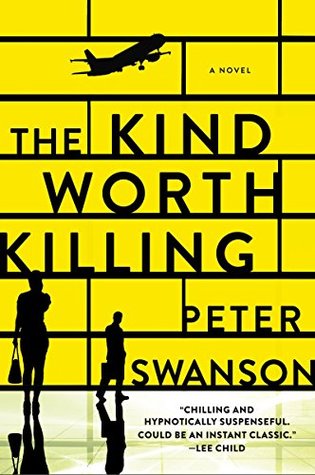 The Kind Worth Killing
by Peter Swanson (March 25, 2008)
Ashley Spivey (of #SpiveysClub Facebook Group) has been raving about this psychological thriller for ages and I'm thinking it's just what I need after a string of literary fiction novels.
I was reading…
One Year Ago: I was reading a novel I didn't think I'd like, but ended up loving!
Two Years Ago: I read my first Anna Quindlen novel, kicking off a new auto-buy author.
How was your reading week?