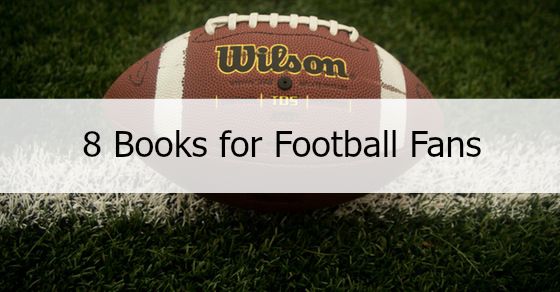 My regular readers have probably gathered by now that I'm a huge sports fan. And, football (particularly college) is a big one in our house. My husband always checks the NCAA football schedule before making plans on Fall Saturday nights…consequently, we can often be found staying in and watching games (usually with some oysters roasting out back). The 2015-2016 NCAA season starts next week, so…we, of course, need some books to commemorate the occasion!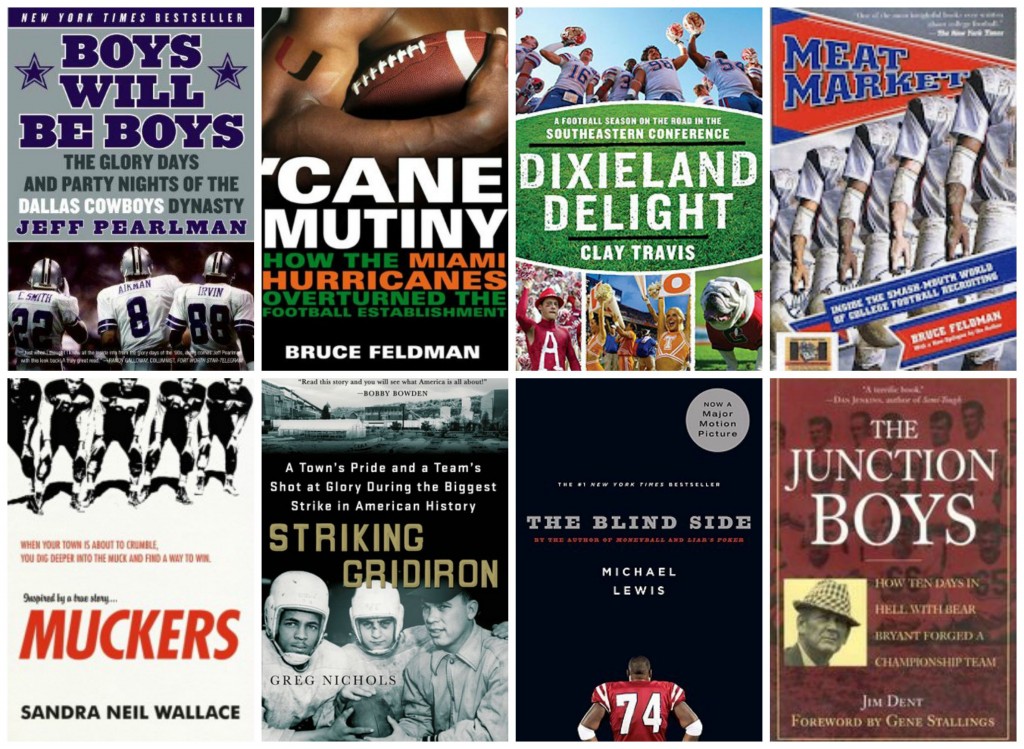 Boys Will Be Boys by Jeff Pearlman
Inside the antics of the early 1990's Dallas Cowboys (starring Jimmy Johnson, Michael Irvin, Troy Aikman, and Emmitt Smith). Teaser: the book opens with an outrageous locker room story involving Michael Irvin stabbing a rookie in the neck with scissors that my husband swears had previously gone unreported by the media.
Cane Mutiny by Bruce Feldman
Basically the college version of Boys Will Be Boys starring the University of Miami Hurricanes.
Dixieland Delight by Clay Travis
A look at the insane atmosphere of SEC (Southeastern Conference) football games through the eyes of a sports journalist who spent one season taking a "fan tour" of every SEC stadium.
Meat Market by Bruce Feldman
A behind-the-scenes look at NCAA recruiting, focusing on Ole Miss recruiting legend Ed Orgeron and the lead-up to 2007 Signing Day.

Muckers by Sandra Neil Wallace
Based on a true story, quarterback Red O'Sullivan and his underdog Hatley High School football team attempt to bring hope to their failing mining town by winning the 1950 Arizona state championships. This one is very Friday Night Lights' East Dillon Lions!

Striking Gridiron by Greg Nichols
The story of a Pennsylvania steel town's (Braddock) high school football team's amazing 1959 season during the longest labor strike in U.S. history.

The Blind Side by Michael Lewis
The book that inspired the movie starring Sandra Bullock.

The Junction Boys by Jim Dent
The story of Bear Bryant's first team (Texas A&M – 1954) to endure the 10 day "hell week" in Junction, Texas that later became legendary.

Note: If you're wondering why H.G. Bissinger's Friday Night Lights is not on this list given how obsessed I am with the TV series that was based on it, it's because I actually didn't like the book very much!