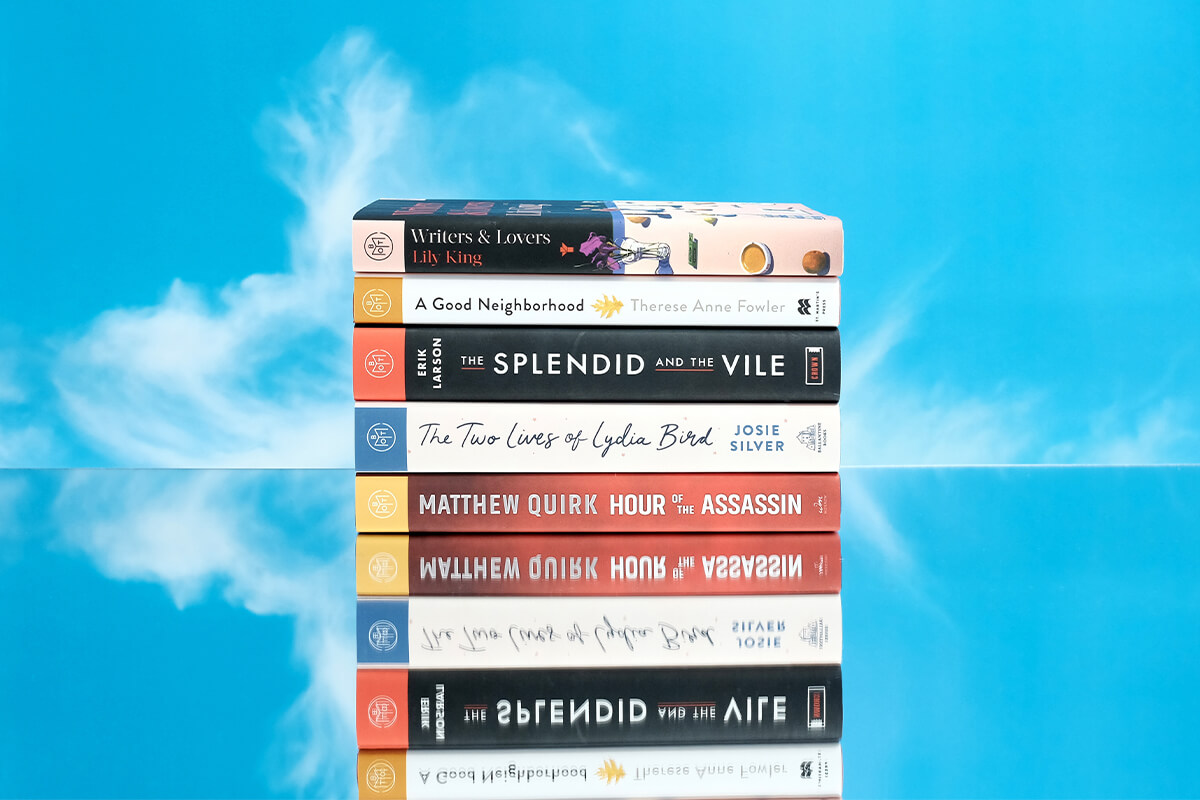 Welcome to my monthly feature "Book of the Month Selections: What Book Should You Choose?"! Every month, I provide commentary on the books that are chosen as that month's Book of the Month selections that will hopefully help you choose your pick, and tell you which book(s) I'm going to choose. AND, I provide you with the most up to date version of my Ultimate Guide to the Book of the Month Judges with free, downloadable template (below).
It's an eclectic bunch of picks this month…including an espionage thriller, which is a different choice for Book of the Month. I've read one of this month's picks and attempted to read a second one, but am most intrigued by that espionage thriller!
This post contains affiliate links and I will be compensated if you make a purchase after clicking on my links, but I'm also a paying customer.
Book of the Month March 2020 Selections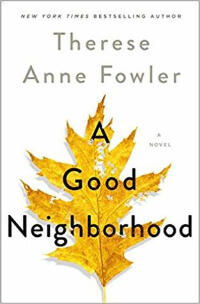 A Good Neighborhood
by Therese Anne Fowler
Fiction – Literary (Release Date: March 10, 2020)
279 Pages
Average Goodreads Rating: 4.07 on 1,087 ratings
Recommended By: Jordan Moblo (@jordys.book.club)
In Oak Knoll, a verdant, tight-knit North Carolina neighborhood, professor of forestry and ecology Valerie Alston-Holt is raising her bright and talented biracial son. All is well until the Whitmans move in next door―an apparently traditional family with new money, ambition, and a secretly troubled teenaged daughter.
My Thoughts:
Fowler's latest novel is a departure for her (her previous novels, Z: A Novel of Zelda Fitzgerald and A Well-Behaved Woman, both fictionalize a famous woman in history)…addressing issues like race and class. I DNF'd it around 20% because I like "issues" to feel organic to the characters and story and this one felt heavy-handed with its "After School Special" style teachable moments. They just felt clunky to me. Goodreads reviewers said it has a bit of a slow start, but a thought-provoking and heart-breaking ending. They also thought it would make an excellent book club pick. But, I do think I'm in the minority on this one. Susie from Novel Visits loved it and so did Ashley Spivey (she said "I've never been so mad and sad while reading a book.").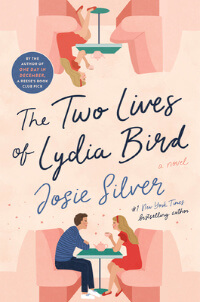 The Two Lives of Lydia Bird by Josie Silver
Fiction – Romance / Rom-Com (Release Date: March 3, 2020)
432 Pages
Average Goodreads Rating: 4.08 on 1,061 ratings
Recommended By: Sara Hildreth (@fictionmatters)

Lydia and Freddie. Freddie and Lydia. They'd been together for more than a decade, and Lydia thought their love was indestructible.

But she was wrong. On her twenty-eighth birthday, Freddie died in a car accident.

So, enlisting the help of his best friend, Jonah, and her sister, Elle, she takes her first tentative steps into the world, open to life–and perhaps even love–again.

But then something inexplicable happens that gives her another chance at her old life with Freddie. A life where none of the tragic events of the past few months have happened.
My Thoughts:
This is Josie Silver's sophomore novel (her debut, One Day in December, was also a Book of the Month pick). This novel explores grief, combining a serious topic with a lighter style. Goodreads reviewers said Lydia is torn between being with Freddie in her dreams and merely enduring the hours she's awake. They call it delightful, humorous, and said it has good pacing (showed dealing with grief in the long and short term with its 18 month timeline). However, some reviewers didn't like it as much as One Day in December and said it felt more like a grief novel than a romance (Kailey from @KMC_Reads agrees with this…she said it's "more of a journey of self discovery and working through grief" than a romance and that it's more character-driven than she expected). Jodi Picoult read it in a single sitting (with tears).
Writers & Lovers by Lily King
Fiction – Literary (Release Date: March 3, 2020)
320 Pages
Average Goodreads Rating: 4.12 on 239 ratings
Recommended By: Brianna Goodman (Book of the Month Editorial & Content Manager)
Blindsided by her mother's sudden death, and wrecked by a recent love affair, Casey Peabody has arrived in Massachusetts in the summer of 1997 without a plan. Her mail consists of wedding invitations and final notices from debt collectors. A former child golf prodigy, she now waits tables in Harvard Square and rents a tiny, moldy room at the side of a garage where she works on the novel she's been writing for six years. At thirty-one, Casey is still clutching onto something nearly all her old friends have let go of: the determination to live a creative life. When she falls for two very different men at the same time, her world fractures even more. Casey's fight to fulfill her creative ambitions and balance the conflicting demands of art and life is challenged in ways that push her to the brink.
My Thoughts:
Lily King's previous novel, Euphoria, got a ton of accolades and she's back with a quite different story. King has said she wanted to "write the book she had always wanted to read, but could never find – a novel about a woman's struggle to become an artist." I've read this one and had mixed feelings. The beginning is a bit slow and I found Casey's decision-making frustrating. This character-driven story did pick up, but not enough to push it beyond 3 stars for me. I loved the writing style and enjoyed her relationship struggles / decisions, but I would've preferred a slightly different book…one that delved deeper into Casey's complicated history with her parents (I felt like her family situation was the most intriguing part of the story) and how she overcame that to become a writer instead of focusing on the present with only sporadic glimpses into her past. That being said, I'm in the minority on this one (including among my reading twins). Susie from Novel Visits and Annie Jones both said it will be one of their favorite books of the year and, though Catherine from Gilmore Guide felt the same way I did about the beginning, things turned around for her and she ended up rating it 4 stars.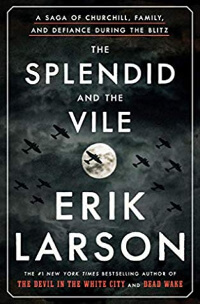 The Splendid and the Vile by Erik Larson
Nonfiction – History (Release Date: January 14, 2020)
464 Pages
Average Goodreads Rating: 4.19 on 274 ratings
Recommended By: Jennifer Morrison (Actress, This is Us)
On Winston Churchill's first day as prime minister, Adolf Hitler invaded Holland and Belgium. For the next twelve months, Hitler would wage a relentless bombing campaign, killing 45,000 Britons. It was up to Churchill to hold his country together and persuade President Franklin Roosevelt that Britain was a worthy ally—and willing to fight to the end.

In The Splendid and the Vile, Erik Larson shows, in cinematic detail, how Churchill taught the British people "the art of being fearless." It is a story of political brinkmanship, but it's also an intimate domestic drama, set against the backdrop of Churchill's prime-ministerial country home, Chequers; his wartime retreat, Ditchley, where he and his entourage go when the moon is brightest and the bombing threat is highest; and of course 10 Downing Street in London. 
My Thoughts:
I loved Erik Laron's older books (The Devil in the White City and In the Garden of Beasts are my favorites of his), but I didn't love his last book, Dead Wake (my review), which didn't feel up to his usual "nonfiction that reads like fiction" brand. In this book, Larson focuses on the personal side of Winston Churchill (father, husband, and London citizen) and he is one of only two "scholars" allowed access to Mary Churchill's (Winston's daughter) journals. Many of the 3 star reviews (which I find the most helpful) on Goodreads were from diehard Larson fans that felt this book wasn't up to par with his previous ones. They also mentioned getting bogged down in details about what people wore and ate (this was my big issue with Dead Wake) and that the book didn't offer much new information about a person and topic that have been exhaustively written about already. They did say that this is a good condensed version for someone who hasn't already read much about Churchill. Catherine from Gilmore Guide tried it and said it was a bit slow going, but that she did enjoy the portion she read… that Larson brings his characters to life and that she learned a lot she didn't know before…but, that she ultimately didn't feel like reading about war at the moment.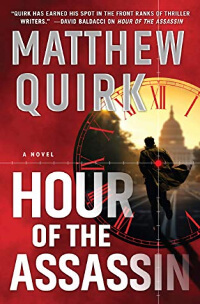 Hour of the Assassin by Matthew Quirk
Fiction – Thriller / Espionage (Release Date: March 31, 2020)
352 Pages
Average Goodreads Rating: 4.42 on 24 ratings
Recommended By: Siobhan Jones (Book of the Month Editorial Director)
As a Secret Service agent, Nick Averose spent a decade protecting the most powerful men and women in America and developed a unique gift: the ability to think like an assassin. Now, he uses that skill in a little-known but crucial job. As a "red teamer," he poses as a threat, testing the security around our highest officials to find vulnerabilities—before our enemies can. He is a mock killer, capable of slipping past even the best defenses.

His latest assignment is to assess the security surrounding the former CIA director at his DC area home. When Nick enters the man's study, the home's inner sanctum, he finds the man alone and unconscious. Someone else has been here—someone who attacked the chief and left him for dead, just moments before. Desperately attempting to save the man's life, he contaminates the crime scene. Now, investigators believe Nick is somehow involved.

Nick knows he's the perfect scapegoat. But who is framing him, and why? To clear his name, he must find the truth—a search that leads to a nefarious conspiracy whose roots stretch back decades. The prize is the most powerful position in the world: the Oval Office.
My Thoughts:
Has Book of the Month ever done an espionage thriller before? I can't recall one, but I could be wrong! Quirk (author of The Night Agent) is compared to John Grisham and David Baldacci and he spent 5 years as a journalist covering "crime, private military contractors, terrorism prosecutions, and international gangs." This story is said to be based on the real life security experts who pose as assassins to test the protection of top government officials. Goodreads reviewers said it's fast-paced with short chapters and hard to put down. This is a type of book I haven't read in a long time, but the premise sounds really intriguing and the fact that Book of the Month chose it has me super intrigued. Plus, the Goodreads reviews are excellent. 
What Book of the Month March 2020 selection(s) will I choose?
I'm going to take a bit of a risk with Hour of the Assassin! The premise is intriguing (as is this particular choice for Book of the Month) and the reviews are excellent.
Make your Book of the Month selections by Friday, March 6th.
What book will you choose this month?
This Month's Special Deals
NEW MEMBER DEAL: Get your first book for $9.99 with Code SKY5 (enter at checkout).
ANNUAL PAYMENT DEAL: BOTM is now a monthly subscription service. However, given that some members preferred paying upfront, they are now offering a 12-month option. Members who sign up for 12 months will pay $149.99/year. That's $12.50/book, instead of the standard price of $14.99/month.
How to Join Book of the Month…
Book of the Month is a subscription service for people who like to try new books from a curated selection and like to read in hardcover format. Through Book of the Month, you can get a hardcover book for generally significantly less than you'd pay in a bookstore or through Amazon. And, you get to try something new that has been vetted by one of Book of the Month's well-read judges!
Sign up for any of the subscription plans below and you get to choose one of five books selected by Book of the Month's panel of judges (including a surprise guest judge). Book of the Month will then mail your chosen book to your house with a cute note. You also have the option to purchase additional books for $9.99 each and to skip a month if you want.
Sign up for a Book of the Month membership (NEW pricing below)!
New members will sign up for a membership that renews monthly:
A book of your choice for $14.99 / month
Add extra books to your shipment for $9.99 each
Skip any month you want
Free shipping, always
Pin this post…