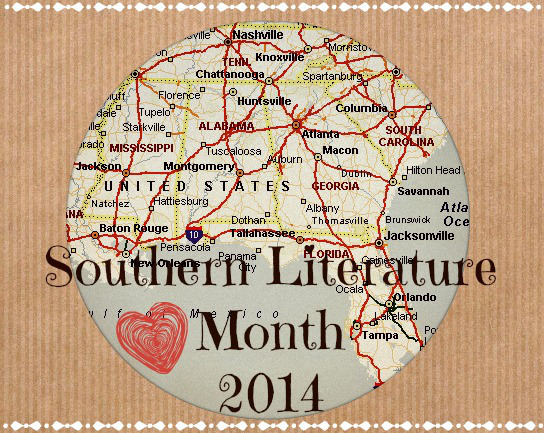 This is my second post for fellow book blog, The Blog of Litwits', first Southern Literature Month. Also, check out my first Southern Literature Month post.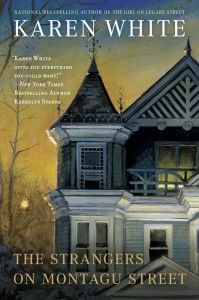 Fiction
Released November, 2011
353 Pages
Bottom Line: Read it…but start at the beginning of the series.
Link to this book on Amazon
Plot Summary of

The Strangers on Montagu Street

:
In the third book of the Tradd Street series, Charleston Realtor Melanie Middleton faces still more issues with the restoration of her Tradd Street house and acquires a teenage houseguest (Nola), who is given a dollhouse full of "spirits".
My Thoughts on

The Strangers of Montagu Street

:
The Strangers on Montagu Street is the third of four books in the Tradd Street series. The last installment (Return to Tradd Street) just came out, so I am quickly catching up so I can read the final book! For those not familiar with this series, read my review of the first book, The House on Tradd Street, for a general overview. And, definitely start at the beginning – these books all build off of each other.

The Strangers on Montagu Street, like the others in the series, is the kind of of low stress book that you just sit back and enjoy without having to think too much. And, sometimes you just need a book like this. It sure was exactly what I needed during the recent Polar Vortex!
Strangers supplies a good dose of likable characters (mostly – I'll get to this in a bit), romance (or romantic tension, at least), and quirkiness. As I've said before about this series, it's a bit like Southern chick lit with some Midnight in the Garden of Good and Evil type ghosts thrown in.
Melanie is a bit like a modern-day, adult Nancy Drew with the power to see and communicate with ghosts. Despite her supernatural abilities, she is an extremely practical, organized, driven (and stubborn!) person in her daily life. She has a maddening way of avoiding serious issues and refusing to continue conversations that desperately need continuing or clarifying. Though this habit creates most of the romantic drama in the story (so, it's obviously a good personality trait for the book), it really started to bother me and turned me against Melanie a bit towards the end. 
Nola, Melanie's teenage houseguest, is a great addition to the cast. Her back story adds some depth and her attitude adds spice to all the Southern gentility. Plus, this installment's mystery revolves around an antique dollhouse that is given to Nola. 
The Strangers on Montagu Street will be going on my next Summer Reading List.
You May Also Like:
Someone Else's Love Story by Joshilyn Jackson
The House on Tradd Street by Karen White