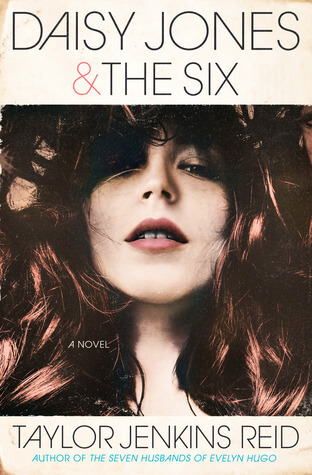 Fiction – Literary
Released March 5, 2019
368 Pages
Bottom Line: Read it.
Affiliate Link: Buy from Amazon
Source: Book of the Month (Ballantine Books)
Headline
I almost didn't read Daisy Jones & the Six because I'm not that interested in music, but I couldn't put it down and it will absolutely be one of my top books of 2019.
Plot Summary
Daisy Jones & the Six, a hot 1970's rock n' roll band, mysteriously broke up after a Chicago concert. This is the story of their rise and fall, told in an oral history format.
Why I Read It
I almost didn't read it…because music isn't really my thing. What a mistake that would've been! But, so many people I trust (Gilmore Guide to Books, Novel Visits, Annie Jones and Ashley Spivey) loved it that I decided to give it a shot. I also like the oral history format.
Major Themes
Music industry, love, addiction, creativity, group dynamics, life on the road.
What I Loved
I almost didn't read this book because music is not my thing at all. But, Reid made the process of making music and the industry dynamics fascinating. In my opinion, the mark of a brilliant author is one who can make almost any topic exciting to the reader…whether or not the reader is interested in that topic (other examples for me are classical music in The Ensemble, rowing in The Boys in the Boat, and ice hockey in Beartown).

The book opens with a segment from an interview with Daisy's biographer and I don't think I've ever read another snippet that made a character come so alive. I texted a blogger friend right after reading it and said "I'm a goner."

The oral history format made this book. It made the story seem incredibly fast-paced. There's a quick ricochet between multiple perspectives of the same events that felt like watching a tennis match. And, it clearly illuminated how multiple people can have completely different interpretations of the same events.

I thought I knew where this story was headed. There was an easy and obvious reason for the band to break up, but Reid takes the more complicated path, making for a far richer story.

Daisy Jones & the Six is not, on the surface, a badass lady book, but that theme kept bubbling up for me in subtle ways. The women in the story (Daisy, Karen, and Camila) all showed immense strength in their own ways and I thought each was her own version of badass lady by the end of the story.
There are the rare books that burrow their way into your heart and Daisy Jones & the Six is one of those. The characters are all flawed (some more than others), but incredibly human and nuanced. Reid repeatedly comes up with perfect turns of phrase, and there is an immense rawness to the entire story.

I felt the whole range of emotions, which is another mark of a great book for me. I laughed, I felt like my heart was getting ripped out, and I cried.

Like many other readers have said, even though I knew it was fiction, Reid made all of it seem so real that I desperately wanted to hear their music, see that iconic album cover for Aurora, watch a video of Daisy and Billy singing together, etc.
I've only read Taylor Jenkins Reid's latest two books (the other one is

The Seven Husbands of Evelyn Hugo

), but they both blew me away even though they couldn't have been more different. She's now an auto-buy author for me and I'd like to read some of her earlier work (ex: One True Loves and After I Do).
What I Didn't Like
There was one thing about the ending that I thought was unnecessary and felt like the publisher tacked it on for drama's sake. It didn't take anything away from the story, but it didn't add to it either.
A Defining Quote
Daisy doesn't value anything that comes easy to her. Money, looks, even her voice. She wanted people to listen to her.
Good for People Who Like…
Oral histories, stories focusing on group dynamics, stories that hit all your emotions, rawness, the music industry (but, not a requirement!)
Other Books You May Like
Two other oral histories (nonfiction):
Live From New York: An Oral History of Saturday Night Live by James A. Miller and Tom Shales
These Guys Have All the Fun: Inside the World of ESPN by James A. Miller and Tom Shales

Another book about musical group dynamics:
The Ensemble by Aja Gabel (my review)