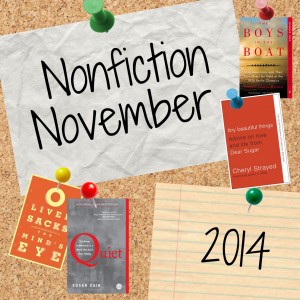 This post is part of Nonfiction November hosted by Katie at Doing Dewey, Kim at Sophisticated Dorkiness, Becca at I'm Lost in Books, and Leslie at Regular Rumination. This week, the hosts asked us to Be the Expert, Ask the Expert, or Become the Expert on a topic of our choosing. I chose to Be the Expert by sharing 3 or more books that I have read and can recommend about the Kennedys.
I've always loved reading about the Kennedy family. You've got glamour, wealth, and very scandalous behavior…what's not to love?! And, you can feel good about it all since you're likely learning a fair amount of history in the process. The Kennedys are my quintessential "Biogossip" (i.e. biographies that are so gossipy that they read like Page Six) subjects and two of the books below are on my Biogossip Recommendations List.
Books about Jackie Kennedy…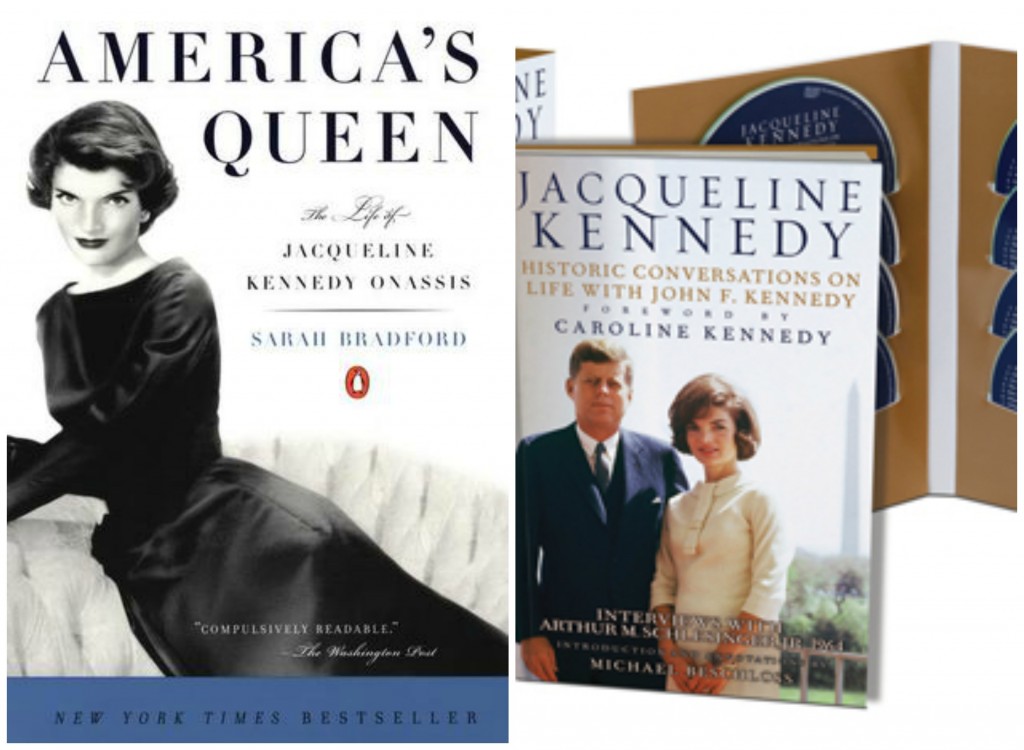 America's Queen: The Life of Jacqueline Kennedy Onassis by Sarah Bradford
My favorite biography of Jackie Kennedy.
Jacqueline Kennedy: Historic Conversations on Life with John F. Kennedy compiled by Caroline Kennedy
In 1964, Jackie Kennedy recorded seven interviews with historian Arthur Schlesinger, Jr. about her life with JFK. She is astonishingly candid (especially for such a private person) and divulges her true feelings about many public figures, as well as her experience with JFK. I read this in book form, but if I had to do it again, I would listen to it as well. I think it would be worthwhile to hear her tone of voice as she's recounting her experiences.
Books about the Kennedy marriage…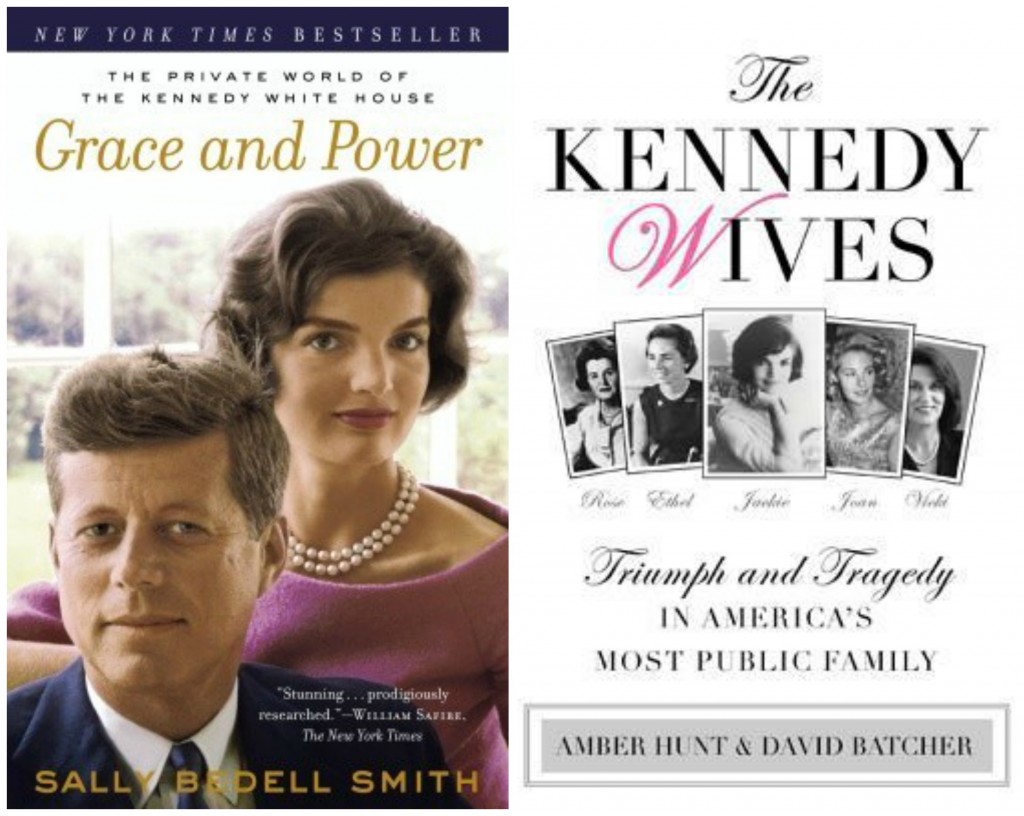 Grace and Power: The Private World of the Kennedy White House by Sally Bedell Smith
Smith specializes in biographies of powerful and glamorous women (she's also done Queen Elizabeth, Pamela Churchill Harriman, Princess Diana, and the Clinton White House years). Grace and Power is the most in depth book I've read on the Kennedy marriage, focusing on their short time in the White House.
Kennedy Wives: Triumph and Tragedy in America's Most Public Family by Amber Hunt and David Batcher (Release Date: 12/2/14)
I'm cheating by including this one because it will be released on December 2nd and I haven't read it yet. But, I do have an ARC and plan on reading it. I've always wondered how the Kennedy wives (all of them, not just Jackie) put up with the philandering behavior of their men and I'm hoping this book will give me some answers!

On to the good stuff…books about Kennedy scandals…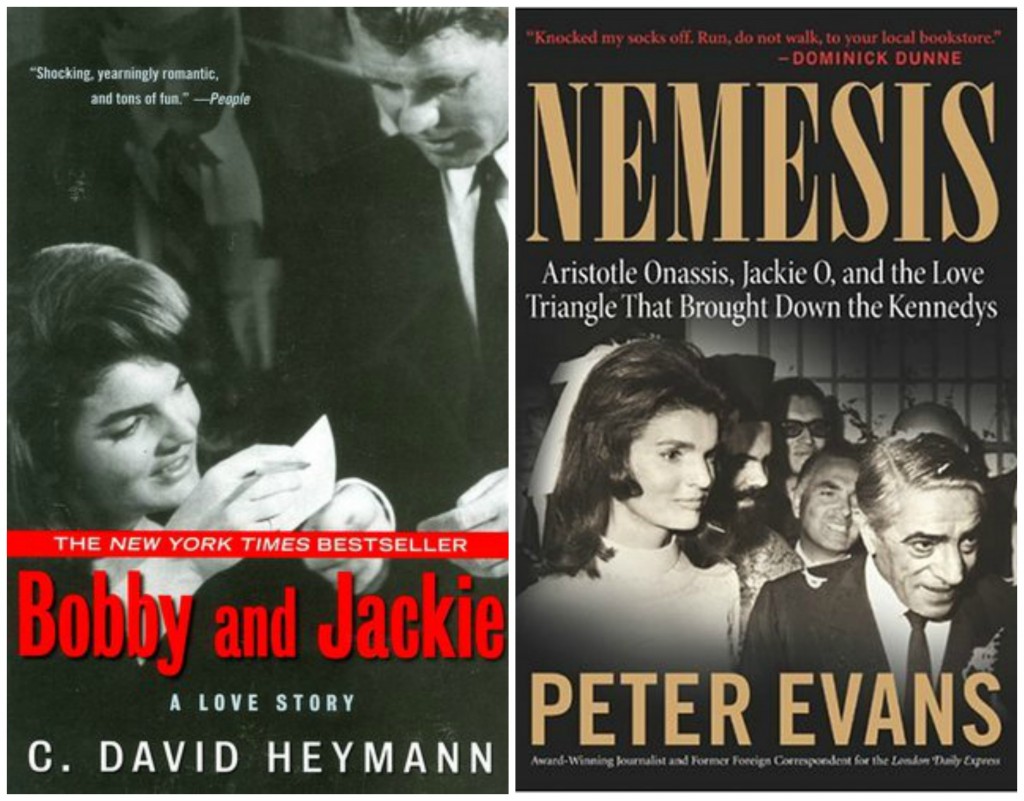 Bobby and Jackie: A Love Story by C. David Heymann
Yes – you read that right – a behind the scenes look at Bobby (not Jack!) and Jackie Kennedy's long rumored affair. Other Kennedy books I've read have vaguely alluded to a "more than friends" relationship between Bobby and Jackie. But, this is the first one to make a direct case with supporting evidence that the rumors were true. And the author is a well-respected expert on all things Kennedy.

Nemesis by Peter Evans
Nemesis explores Bobby Kennedy and Ari Onassis' longtime, bitter rivalry and how Jackie was somewhat of a pawn in their game. Ari is portrayed as a glorified, albeit very successful thug and, Evans presents an interesting case for his involvement in Bobby Kennedy's assassination. This claim is somewhat outrageous and I wonder if it's true, but it's definitely something to think about and anchors the many scandalous revelations in this book.

Books about JFK's assassination…
11/22/63 by Stephen King
I'm cheating again…this book is technically historical fiction, but I learned so much about JFK's assassination from it that I'm going to include it here with the appropriate caveat. It's one of my all-time favorite books and explores what would happen if someone could travel back in time to try to stop the assassination of JFK.
Killing Kennedy by Bill O'Reilly and Martin Dugard
Probably the best primer on JFK's assassination. This is the book to read first if you're a relative newcomer to this topic. It wasn't my favorite because I read it after reading a lot of material on the assassination, so it felt a bit rehashed for me. But, it is the most straightforward and clearly laid out account of this historic event out of all that I've read…and I wish I'd read it first!
I'd love to hear about any other Kennedy books you would recommend! Interestingly, Musings from a Book Mammal chose the Kennedys as her topic as well and her list is almost completely different from mine, so check it out!