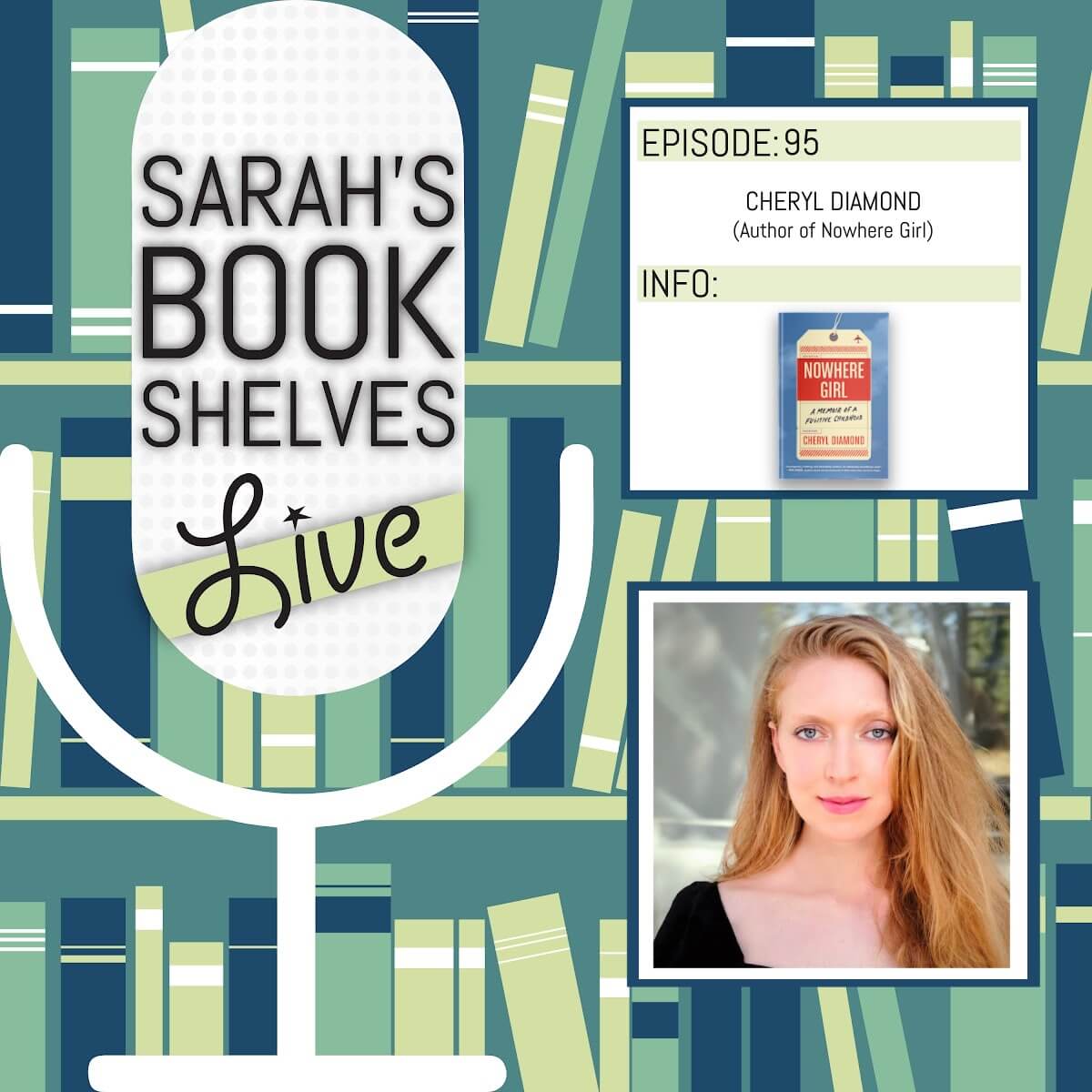 In Episode 95, Cheryl Diamond joins me to discuss what it was like to have been "born a ghost," her outlaw life with her fugitive parents, on the run from Interpol and other government agencies, and what brought her to detail her tumultuous childhood in her latest memoir, Nowhere Girl.
This post contains affiliate links (plus: here's your Amazon Smile-specific affiliate link
), through which I make a small commission when you make a purchase (at no cost to you!).
Highlights
What prompted Cheryl's decision to write this memoir now.

How Cheryl weighed her fear for her own safety against the need to share her story.

What delayed Cheryl starting therapy and where she is now in her healing journey.

Cheryl talks about her time, along with her brother, as elite athletes training for the Junior Olympics while still on the run.

Why Cheryl feels like she lost her 20s and the toll this has taken on her health and well-being.

How her childhood was both a magical adventure and a chaotic and dark time.

Cheryl discusses the fact-checking of her memoir and a scene that was almost cut from

Nowhere Girl

for legal reasons

.
Cheryl's Book Recommendations [34:35]
Two OLD Books She Loves
Two NEW Books She Loves
One Book She DIDN'T LOVE
One NEW RELEASE She's Excited About
Last 5 Star Book(s) Cheryl Read
Other Books Mentioned
About Cheryl
By the age of nine she had lived in more than a dozen countries, on five continents, under six assumed identities.  She was home-schooled by her parents who were evading Interpol and various other law enforcement agencies.
At sixteen, Cheryl was scouted by a modeling agency and arrived in New York City with nothing but $300, her cat, and a fair bit of life experience.  Between shoots and castings, she began to write. Model: A Memoir, a behind the scenes account of her life as a young high fashion model, was published by Simon & Schuster five years later.  The book was featured by the New York Times, the L.A. Times, Good Morning America, and Fox News Live.
Her second book, Naked Rome, tells the story of the Eternal City through the eyes of its most fascinating people, and was published in 2019.
Cheryl's newest project, Nowhere Girl, the shocking true story of her outlaw childhood, hit shelves on June 2021.  She currently lives in Rome and obeys the law — most of the time.
Next Episode
In two weeks (October 13), Susie Boutry from Novel Visits will join me for a special episode focusing on debut novels.
Support the Podcast
Support on Patreon
When you support the podcast on Patreon for $5/month, get bonus podcast episodes and other goodies!
Share
If you like the podcast, I'd love for you to share it with your reader friends…in real life and on social media (there's easy share buttons at the bottom of this post!).
Subscribe
…wherever you listen to podcasts, so new episodes will appear in your feed as soon as they're released.
Rate and Review
Search for "Sarah's Bookshelves" in Apple Podcasts…or wherever you listen to podcasts!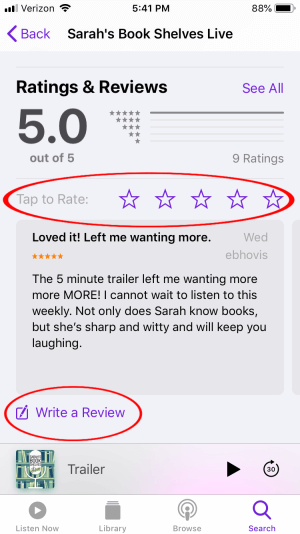 Pin this post…