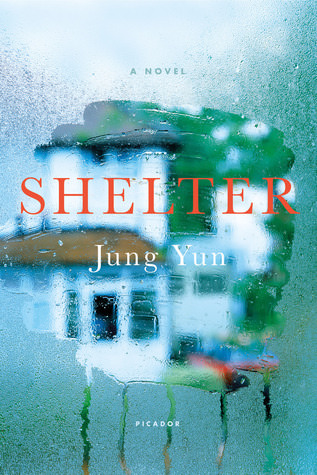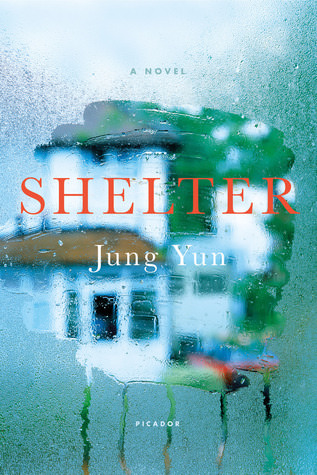 Fiction
Released March 15, 2016
336 Pages
Bottom Line: Read it.
Affiliate Link: Buy from Amazon

Source: Purchased (published by Picador)
Headline
This perfectly balanced (between story and style) debut novel is my third 5 star book of the year!
Plot Summary
After a tragic incident forces Kyung Cho's parents to move in with him and his young family, they are forced to confront Kyung's unhappy childhood and address long-simmering family resentments.
Why I Read It
Shannon at River City Reading included Shelter in a Recommendation Breakdown post of books to try if you loved Did You Ever Have A Family, which I did!
Major Themes
Family dysfunction, appearance vs. reality, getting beneath the surface of people, maintaining your identity through motherhood, Korean culture and values (particularly relating to marriage and family)
What I Liked Loved
This perfectly balanced (between story and style) debut novel is my third 5 star book of the year!

I love dysfunctional family books and

Shelter

is certainly one of those, but in a dark and serious way. This is decidedly not the "rich siblings fighting over their trust fund" type of family dysfunction (i.e. The Nest).

Shelter

 is the perfect balance between action-packed story, well-developed characters struggling with real issues, and gorgeous writing with lots of social commentary.

Shelter

's first chapter ranks among the best first chapters I've ever read. Within the first 18 pages, the story went somewhere I didn't expect and, by the end of the chapter, it had gone in multiple intriguing directions. It's dark, intense, and emotional.

Many of the themes Yun addressed in this book resonated with me…particularly getting to know what's behind people's projected facade and maintaining your identity through motherhood. I completely identified with Kyung's frustration with his parents' and their church friends' smoke and mirrors, refusal to address the real issues, formality, and obsession with social niceties above all else.

I enjoyed the focus on cultural differences between Korean and American views of family obligations, gender roles within marriage, and parent/child dynamics. The juxtaposition of the dynamics between Kyung and his wife (Gillian, an Irish woman) with his parents' marriage illuminates how the American-raised children of immigrants struggle with pleasing their more traditional parents, while living Americanized lives.

The ending was exactly what I crave, but rarely find: surprising, yet completely made sense in hindsight.
A Defining Quote
He's not a good son; he knows this already. But he's the best possible version of the son they raised him to be. Present, but not adoring. Helpful, but not generous. Obligated and nothing more.
Good for People Who Like…
Dysfunctional families, marriage, dislikable characters, dark stories, fathers and sons, immigrant culture/values
Other Books You May Like
Another book about an immigrant family living in America:
Everything I Never Told You by Celeste Ng