Fiction – Mystery / Thriller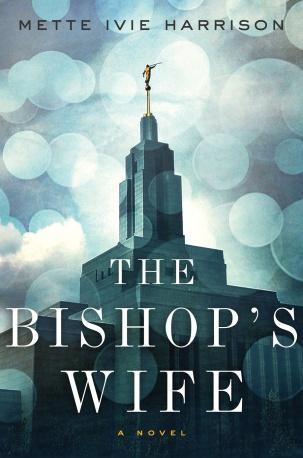 Released December 30, 2014
353 Pages
Bottom Line: Skip it.
Affiliate Link: Amazon

Source: eGalley provided by the publisher via NetGalley

Plot Summary of

The Bishop's Wife

:
Linda Wallheim, the wife of the bishop of a Mormon ward in Draper, Utah and a sometime doubter of her Church's practices, becomes consumed by the disappearance of a local housewife and mother, Carrie Helm.
My Thoughts on

The Bishop's Wife

:
The Bishop's Wife was written by a practicing Mormon and is based on a true crime (which I didn't realize until after I'd read the book). I love a good thriller and I also loved Jon Krakauer's expose on Mormonism, Under the Banner of Heaven, so I knew I wanted to give this book a try. Though it reminded me of a cross between Under the Banner of Heaven and "Desperate Housewives" (both good things!), I had mixed feelings about The Bishop's Wife.
The Bishop's Wife is more than just a Mormon mystery. It touches on the role of women and the age old topic of stay at home moms trying to establish their own identities…and, the social perceptions of women who actually do this. It's also about women who feel trapped in lives that are considered perfect by everyone's definition but their own. It's these feelings (along with the general nosiness of Mormonism that I describe below) that drive Linda to become so heavily involved in the disappearance of Carrie Helm.
I loved Harrison's portrayal of Mormonism and the accompanying anecdotal tidbits (Mormons do some weird stuff!)…
Though Linda has an unofficial leadership role in the Church as the bishop's wife, she has doubts about many of the expectations of Mormonism and provides an excellent viewpoint into some of Mormonism's more eccentric practices (i.e. wearing special underwear "as a reminder of specific promises in the temple to follow God" and not drinking coffee or hot chocolate).
But, it was really the book's overall portrayal of what it was like to live as a Mormon that I enjoyed most. The church and its leaders are incredibly involved in the lives of those in the ward…to a level I found nosy and creepy. There was a lot of showing up unannounced on people's doorsteps to "help" them or "check in on" them…and a lot of the delivering of baked goods as an excuse to intrude (or investigate, in Linda's case). Ugh – this would drive me crazy! I also took issue with the general Mormon assumption that church attendance and involvement automatically equate to good personal character and integrity.
It seemed the Mormonism portrayed here was an example of religion gone wrong. I think religion is supposed to be a comfort to people, especially in their time of need. However, living up to the expectations of Mormonism seemed to cause stress, anxiety, and fear of judgement more than anything else for many of this book's characters, particularly the women.
But, the mystery/thriller piece of the story was stop and go for me and felt a bit contrived.
The action in The Bishop's Wife centers around the disappearance of Carrie Helm and two side mysteries involving other members of the ward. While the disappearance of Carrie Helm hooked me in the beginning, it lost momentum a quarter of the way in before finally regaining it towards the end. And, during the momentum dip, Linda's nosiness and obsession with delving into other people's issues got tiresome to endure.
I kept waiting for the connection between Carrie's story and the other two side mysteries (there had to be one!) to present itself and it was a bit unrealistic when it did finally surface. It was hard for me to buy three separate "scandals" (see note below) going on in such a small community…it was just too much. 
Overall, I was on the fence with whether or not to recommend this book. But, given I spent about 50% of the book wondering where the momentum went, I landed on "Skip it".  
Note: I'm intentionally being vague about the details of these scandals because I don't want to be a spoiler!