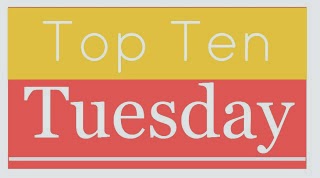 Top Ten Tuesday is a weekly meme hosted by The Broke and the Bookish that asks bloggers to create Top Ten lists on a variety of bookish topics. I was so excited to see that this week's topic focused on fantastic debut authors because I feel like the debut crop over the past two years has been outstanding. Many of my overall favorites have been debuts.
I chose to include nonfiction in this list and the only reason Bill Clegg isn't on here is because he wrote a memoir before writing Did You Ever Have A Family, so Family wasn't technically his first book, although you could say it was his debut "novel". 
Top Ten Debut Authors Who Have Me Anticipating Their Second Books

Claire Fuller (author of Our Endless Numbered Days)
She made a remote forest seem magical.
Chad Harbach (author of The Art of Fielding)
It took Harbach 11 years to write his debut campus novel (published in 2011). Let's hope we get his sophomore effort before 2022!
Naomi Jackson (author of The Star Side of Bird Hill)
Her Barbados coming of age novel was beautifully written.
Laura Lane McNeal (author of Dollbaby)
She added to the plethera of Southern family drama page turners last year.
Celeste Ng (author of Everything I Never Told You)
Her debut effort racked up the awards last year (including Amazon's Best Book of 2014)!
Jenny Nordberg (author of The Underground Girls of Kabul)
I'd love to see another one of her investigative journalism efforts take book form. Could she become the female Jon Krakauer?
Brian Panowich (author of Bull Mountain)
He's my big 2015 addition to the Grit Lit club.
Sara Taylor (author of The Shore)
And she joins all those men in the Grit Lit club.
M.O. Walsh (author of My Sunshine Away)
He managed to successfully combine suspense with literary fiction.

Christopher J. Yates (author of Black Chalk)
He joins Donna Tartt (i.e. The Secret History) with a great addition to the demented students/campus novel category.
Tuesday Intro

Every Tuesday, fellow blogger Bibliophile By the Sea hosts First Chapter First Paragraph Tuesday Intros, where bloggers share the first paragraph of the book they are currently reading or thinking about reading soon.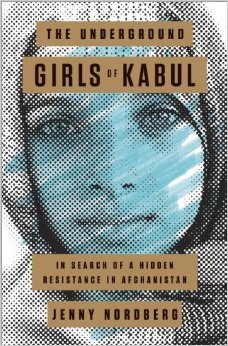 I'm almost finished with this darling of last year's Nonfiction November and I'm sorry I waited a whole year to read it. It's eye-opening and heartbreaking.
Plot Summary from Amazon (adapted for length)
An investigative journalist uncovers a hidden custom that will transform your understanding of what it means to grow up as a girl
In Afghanistan, a culture ruled almost entirely by men, the birth of a son is cause for celebration and the arrival of a daughter is often mourned as misfortune. A bacha posh (literally translated from Dari as "dressed up like a boy") is a third kind of child – a girl temporarily raised as a boy and presented as such to the outside world. Jenny Nordberg, the reporter who broke the story of this phenomenon for the New York Times, constructs a powerful and moving account of those secretly living on the other side of a deeply segregated society where women have almost no rights and little freedom.
Here's the first paragraph:
Azita, a few years earlier

"Out brother is really a girl."

One of the eager-looking twins nods to reaffirm her words. Then she turns to her sister. She agrees. Yes, it is true. She can confirm it.
Would you keep reading?