Hosted by The Book Date.
My husband and I went to a fun wedding this weekend and saw lots of friends we hadn't seen in awhile. And, it was a weekend away from the kids including some child-free air travel…aka great reading time! Our hotel room also had the perfect reading balcony with rocking chairs and this view…

Well…a lot of these books probably look familiar. I spent most of last week reading the same book, but I get a pass because it's such a doorstop! But, it's now time to move on to Nonfiction November! 
I finished reading…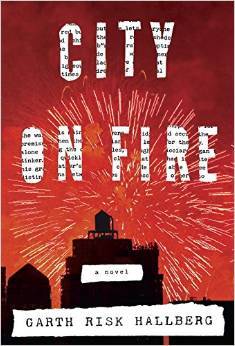 City on Fire by Garth Risk Hallberg (October 13, 2015)
I finished it!! Do I get a medal? I kind of feel like I deserve one! Review to come later this week.
I'm currently reading…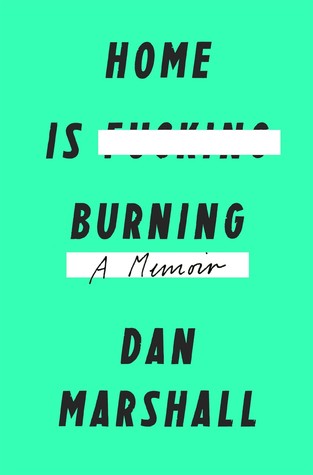 Home is Burning by Dan Marshall (October 20, 2015)
I'm over halfway through this one and it's an incredibly sad story told in a humorous tone…which is totally up my alley!
Next up is…Nonfiction November

The Underground Girls of Kabul by Jenny Nordberg (September 16, 2014)
This story about girls raised as boys in Afghanistan was a darling of last year's Nonfiction November and I was sad to have missed the boat! Catching up this year.
The Three-Year Swim Club by Julie Checkoway (October 27, 2015)
This book couldn't be more perfect for me! Nonfiction about a school teacher who trained three underprivileged children to swim (I was a swimmer growing up) in the 1940 Olympics (I'm obsessed with the Summer Olympics) for fans of Laura Hillenbrand (love!) and The Boys in the Boat (love!). Now, let's just hope it lives up to all those expectations!