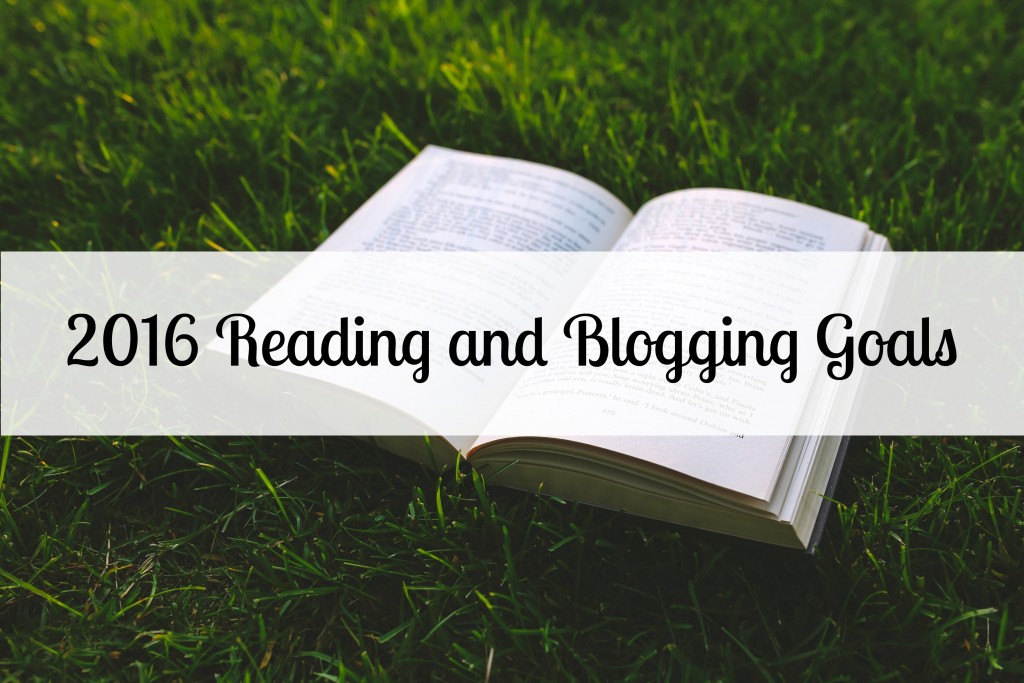 2015 was all about "read[ing] lots of great new releases, but keeping things calmer and more thoughtful." I accomplished most of my 2015 goals…and have carried over the ones I missed (and still care) about to 2016.
Over the past year, I occasionally found myself overwhelmed with trying to fit in all aspects of blogging with all the aspects of mothering (my full-time "job"). So, 2016 will be about efficiency (in blogging) and being present (in mothering) for me. By being present, I mean keeping my mind present in the moment when it's time to be with my kids (i.e. less phone scrolling, etc).
Reading
Leave Time for More Free Range Reading – A carry-over goal from last year that I still need to work on. 

Read More Backlist Books – I only read 10 backlist books in 2015, but half of them were 4.5 or 5 star reads. I want to spend more time on this high percentage reading.
Read More Nonfiction Throughout the Year – The past two years, I seemed to "save" all the nonfiction books I wanted to read for Nonfiction November. I need to make an effort to read more nonfiction earlier in the year!
Analyze Imprint Success and Use it to Select Books – Thanks to Shannon's post, I started paying more attention to imprints partway through last year. I tracked which imprints were most successful for me and want to continue using this information to choose my 2016 books.
Participate in a Readathon – Can you believe I've never participated in a single readathon?! I always feel like I won't be able to really dig in since I have young kids running around, but end up having serious FOMO. This year, I'd like to participate and just give it whatever I can. Hopefully, Dewey's 24 Hour will be the one!
Achieve my Goodreads Goal of 75 Books – I fell 6 books short of my 2015 goal of 80 books. I also thought I was 3 books shy with two weeks to go, until I realized I had multiple duplicates in my Goodreads account. 
Blogging
Find Creative Ways to Monetize My Blog – …while maintaining my blog's feel and my own credibility and love for reading/blogging.
Write More Creative Features and Recommendation Lists – I already have some ideas for some recommendation lists and want to work on more discussions and features. 
Improve my Pinterest Presence – By organizing my Sarah's Book Shelves Pinterest account and using Boardbooster.
Put Together Recommendations for Coed Book Clubs List – My neighbor is in a coed book club and occasionally asks me for recommendations…cue inspiration for a new list!

Participate in Armchair BEA – I attended BEA in person last year, but sadly won't be able to make Chicago this year. So, I'm looking forward to joining the Armchair version for the first time!
Tuesday Intro
Every Tuesday, fellow blogger Bibliophile By the Sea hosts First Chapter First Paragraph Tuesday Intros, where bloggers share the first paragraph of the book they are currently reading or thinking about reading soon.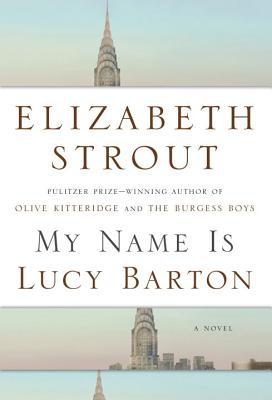 I've already finished this book, but wanted to share it anyway because I feel like the blurb completely undersells it. It's quiet, but gorgeous and touched an emotional chord with me.
Plot Summary from Amazon (adapted for length)
Lucy Barton is recovering slowly from what should have been a simple operation. Her mother, to whom she hasn't spoken for many years, comes to see her. Gentle gossip about people from Lucy's childhood in Amgash, Illinois, seems to reconnect them, but just below the surface lie the tension and longing that have informed every aspect of Lucy's life: her escape from her troubled family, her desire to become a writer, her marriage, her love for her two daughters. Knitting this powerful narrative together is the brilliant storytelling voice of Lucy herself: keenly observant, deeply human, and truly unforgettable.
Here's the first paragraph (from an uncorrected proof):
There was a time, and it was many years ago now, when I had to stay in a hospital for almost nine weeks. This was in New York City, and at night a view of the Chrysler Building, with its geometric brilliance of lights, was directly visible from my bed. During the day, the building's beauty receded, and gradually it became simply one more large structure against a blue sky, and all the city's buildings seemed remote, silent, far away. It was May, and then June, and I remember how I would stand and look out the window at the sidewalk below and watch the young women – my age – in their spring clothes, out on their lunch breaks; I could see their heads moving in conversation, their blouses rippling in the breeze. I thought how when I got out of the hospital I would never again walk down the sidewalk without giving thanks for being one of those people, and for many years I did that – I would remember the view from the hospital window and be glad for the sidewalk I was walking on.
Would you keep reading?