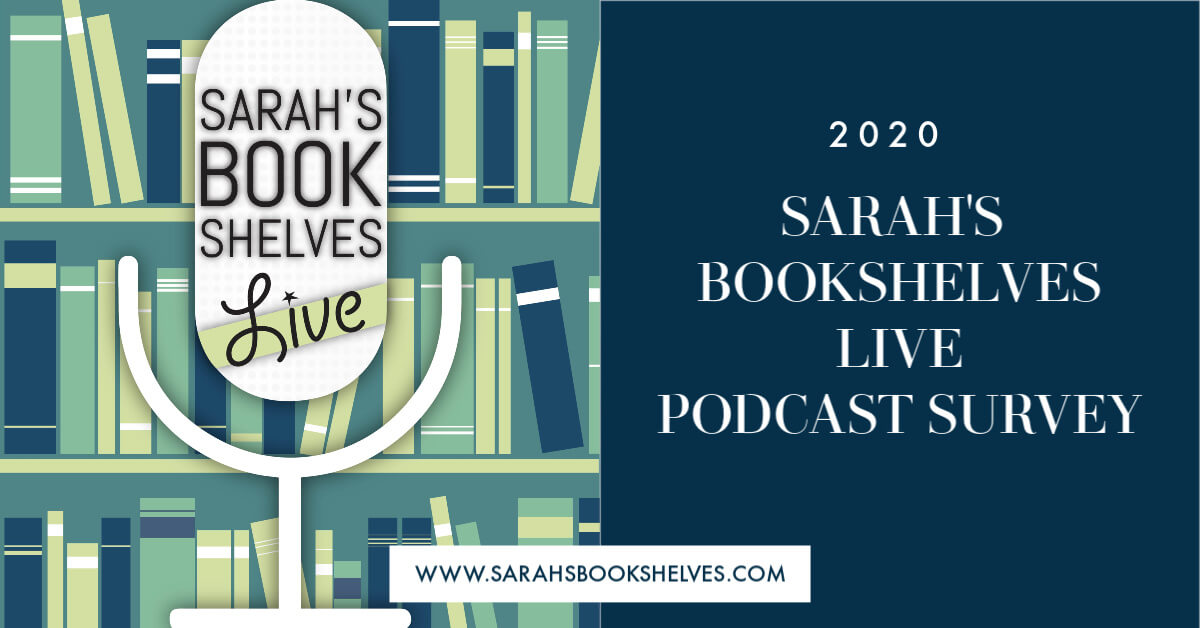 Since Sarah's Bookshelves Live has been on the air for a little over a year now, I wanted to get your thoughts on how things are going and the direction you'd like to see the podcast take.
This survey will also help me understand more about your reading tastes and give you more of what you want (and less of what you don't want) on the podcast. 
The results will be anonymous, so please be honest!
I'll share the collective results with all of you in a blog post (and possibly in a podcast episode), so you can learn more about your fellow Sarah's Bookshelves Live listeners and what your general feedback was! 
You can access the survey here if you're having trouble with the embedded version.
2020 Sarah's Bookshelves Live Podcast Survey
Thanks for letting me know your thoughts!