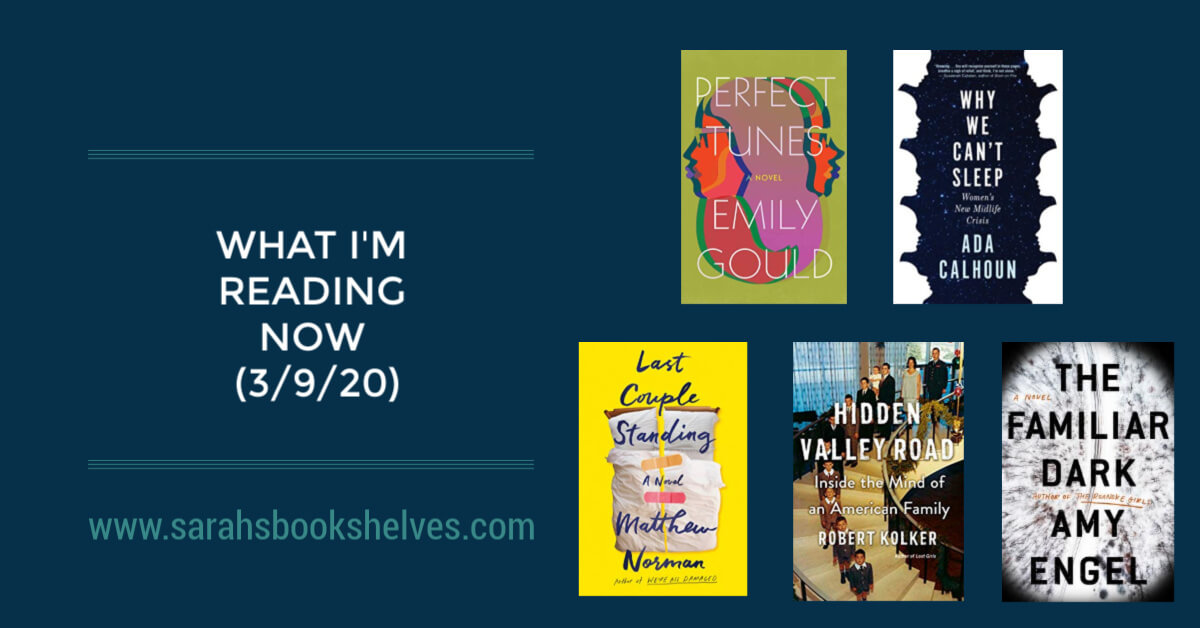 Another double dose of books for you because we had another long weekend of travel! The kids had Super Tuesday off of school, so we took advantage of the break to go skiing. We're not a big skiing family, but the kids loved it after our most recent trip. So, more skiing might be in our future. I did get some reading done too.
Podcast
Episode 49, featuring Zibby Owens (host of Moms Don't Have Time to Read Books Podcast) aired last week.
And, a mini episode featuring Julia Spence (@gameofreading) will air this Wednesday.
New on the Blog
Hosted by The Book Date.
This post contains affiliate links (plus: here's your Amazon Smile-specific affiliate link
), through which I make a small commission when you make a purchase (at no cost to you!).
I finished reading…

The Familiar Dark by Amy Engel (March 31, 2020)
So disappointing. Not sure why I finished it. I broke my own DNF code. Mini review to come.
Affiliate Link: Buy from Amazon
Perfect Tunes by Emily Gould (April 14, 2020)
Loved this story about motherhood and pursuing your artistic dreams. It's what I wanted Writers & Lovers to be except this story is about music. Mini review to come.
Affiliate Link: Buy from Amazon
Why Women Can't Sleep by Ada Calhoun (January 7, 2020) – AUDIOBOOK
Answers the "why" to I Miss You When I Blink (my review) through scientific research and cultural commentary. Excellent companion to Mary Laura Philpott's personal story. Mini review to come.
Affiliate Link: Buy from Amazon
Last Couple Standing by Matthew Norman (March 14, 2020)
Fun read with somewhat of an outrageous premise. I liked it! Mini review to come.
Affiliate Link: Buy from Amazon
I'm currently reading…
Hidden Valley Road by Robert Kolker (April 7, 2020)
I'm only about 10% into this nonfiction about a family where 6 of their 12 children were diagnosed with schizophrenia. I'm on the fence at the moment…some parts are readable and interesting, while others are a bit dry and academic. I'm going to give it a bit more time before deciding whether to continue.
Affiliate Link: Buy from Amazon
I tried, but wasn't feeling…
Code Name Helene by Ariel Lawhon (March 31, 2020)
I took a chance on this one given it's WWII historical fiction (which I'm burned out on) and I didn't love Flight of Dreams (though I did love her debut, The Wife, The Maid, and The Mistress). Unfortunately, I could tell early on that it wasn't going to work for me. I thought the voice of the story was kind of annoying, which is something that doesn't generally change as the book goes on. I'm not even going to officially count it as a DNF…it was more of a "sample."
Affiliate Link: Buy from Amazon
Upcoming reading plans…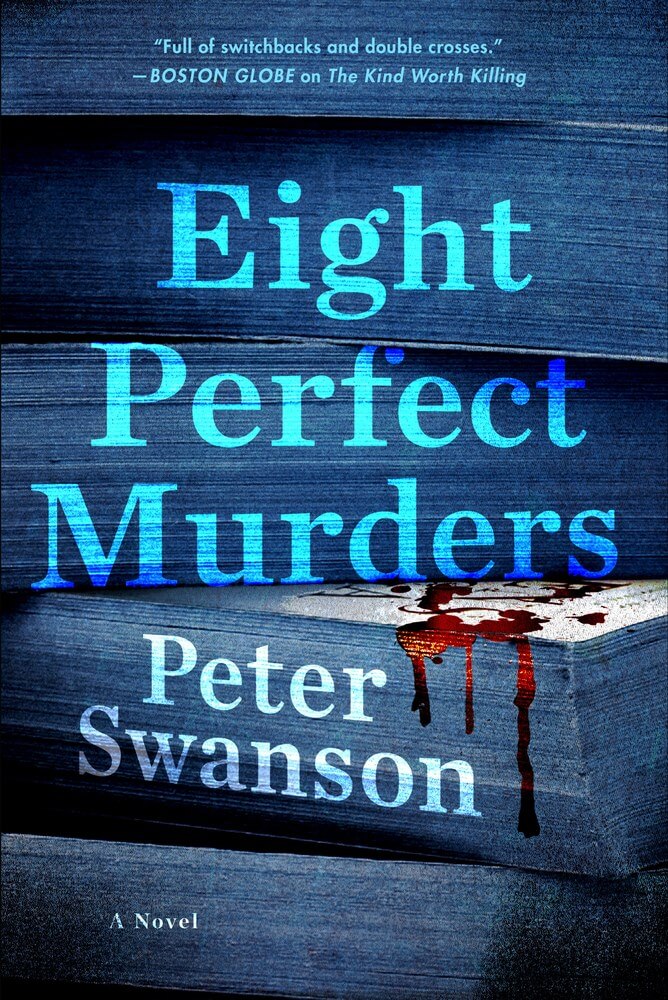 Eight Perfect Murders by Peter Swanson (March 3, 2020)
I was hoping this homage to classic murder mysteries (this one involving books!) was going to be a March Book of the Month pick, but I'm thrilled my library hold came in quickly.
Affiliate Link: Buy from Amazon
How was your reading week?
Pin this post…