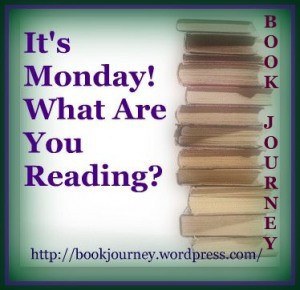 This week, I'm linking up with Sheila at Book Journey for It's Monday, What Are You Reading?
I've spent the last week finishing Dead Wake and then digging into A Little Life, both of which are hefty books. So, after one more review book, I'm determined to shake things up a bit and a try a light backlister before heading back to review land. I'm not sure what backlister it will be yet..I think this will be a "sample a few and see what speaks to me" kind of deal.
I just finished reading…

Dead Wake by Erik Larson (March 10, 2015)
The true story of the World War I era sinking of the Lusitania, a ritzy ocean liner sailing from New York to Liverpool. I was really looking forward to this one since I loved Larson's The Devil in the White City and In the Garden of Beasts, but it pains me to say that this one was a bit uneven. I wasn't a fan of the first half, but things did turn around in the second. Look for my full review later this week.
I'm currently reading…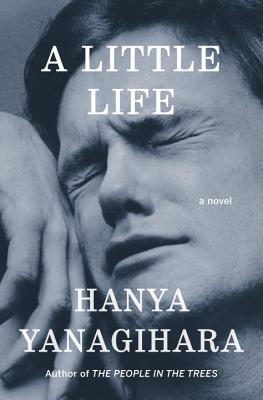 A Little Life by Hanya Yanagihara (March 10, 2015)
Shannon at River City Reading got me interested in this "epic about love and friendship in the twenty-first century that goes into some of the darkest places fiction has ever traveled and yet somehow improbably breaks through into the light." I'm knee deep in this one right now and…wow. It's sprawling and gorgeously written. I'm lamenting the fact that I don't have hours long time blocks to sit down and lose myself. My "reading in 30 minute increments" lifestyle is really not cutting it for this one!
Affiliate Link: Pre-Order from Amazon
Next up are…one more review book followed by a lighter backlister

The Unraveling of Mercy Louis by Keija Parssinen (March 10, 2015)
"In this intricate novel of psychological suspense, a chilling discovery near the high school ignites a witch hunt in a southeast Texas refinery town, unearthing communal and family secrets that threaten the lives of the town's girls." (Goodreads) This will be my second novel of the year about tragedy surrounding teenagers in a Southern town (the first being my current frontrunner for Best Book of 2015, My Sunshine Away).
Possible Backlisters
I meant to read Lauren Oliver's Panic last summer and it's been sitting on my Kindle (unread) ever since. It's a psychological page turner where high school seniors in a tiny town play "a legendary game […] where the stakes are high and the payoff is even higher" (Goodreads). And, after loving Maggie Shipstead's Seating Arrangements, I've had her latest novel (this time about the ballet world), Astonish Me, on my TBR list forever. And, I may end up with something else entirely…we shall see!