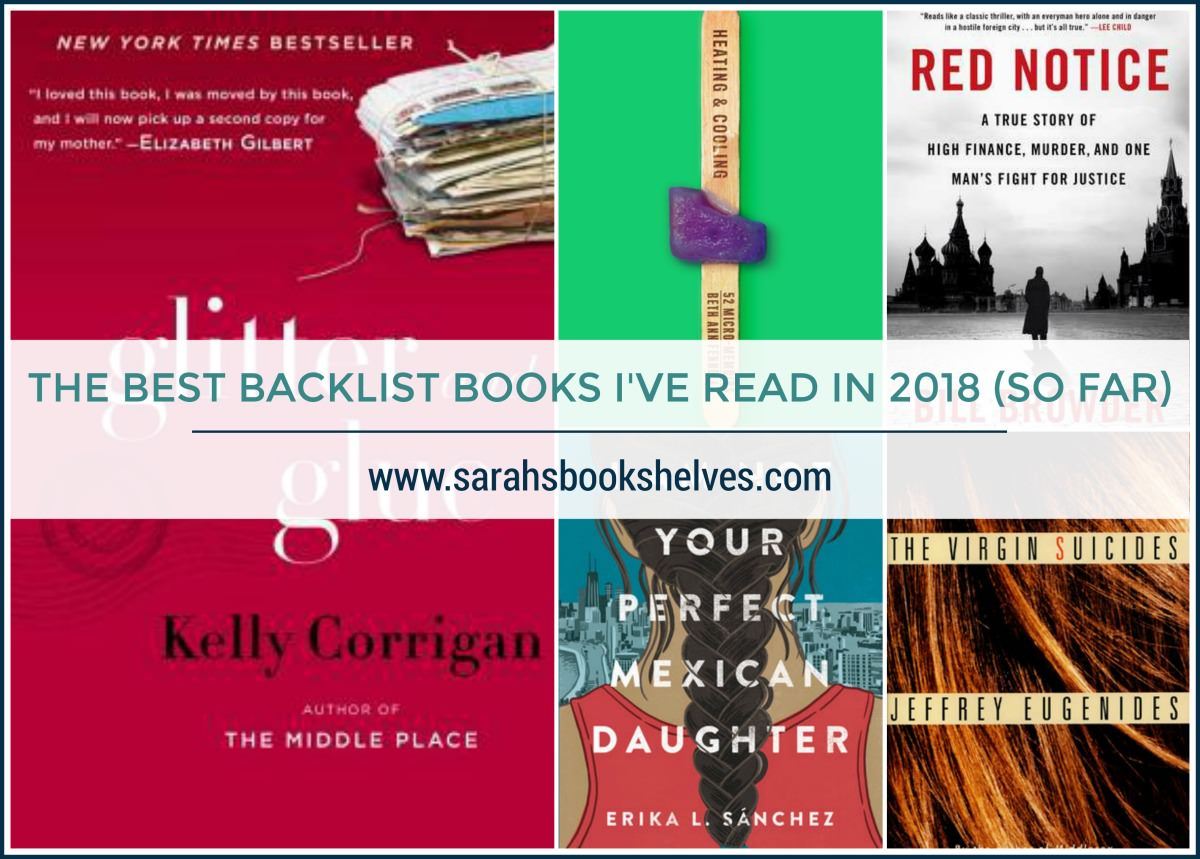 The best backlist books I've read in 2018 so far are all over the map from a genre perspective. But, good for me for genre diversity!
I never read as many backlist books as I'd like, but I do try to fit some in at the beginning and end of every year. And, putting them on hold at the library holds me accountable because I feel pressure to make the time when the books come in!
This post contains affiliate links (plus: here's your Amazon Smile-specific affiliate link
), through which I make a small commission when you make a purchase (at no cost to you!).
The Best Backlist Books I've Read in 2018 So Far
Glitter and Glue
 by Kelly Corrigan
Nonfiction – Memoir (Released February 4, 2014)
224 Pages
Affiliate Link: Buy from Amazon
Source: Purchased (Publisher: Ballantine Books)

Plot Summary: Corrigan's stint as a nanny to an Australian family who had lost their mother helps her reflect on what it means to be a mother and her relationship with her own mother.
My Thoughts: I absolutely adored Corrigan's latest memoir, Tell Me More, so I was excited to delve into her backlist. While Glitter and Glue didn't blow me away quite as much as Tell Me More, I still relished sinking back into Corrigan's signature brand of heartfelt, relatable, and sometimes irreverent observations about life and motherhood. Corrigan hadn't given much thought to what it's like to mother someone or quite appreciated her mother until she stepped into the role of surrogate caring for two children who had lost their own. I know I couldn't begin to relate to what it's like to be a mother until I was one myself…which gave me a whole new appreciation for my own mother…a situation I'm guessing is pretty common. If you like women's life observations-type writing (think Anna Quindlen, Cheryl Strayed), Kelly Corrigan should be next on your list! Read by the author, this one is great on audio!
[…] I probably should have figured this out sooner, but what child can see the woman inside her Mom, what with all that mother-ness blocking out everything else?
Heating and Cooling: 52 Micro-Memoirs
 by Beth Ann Fennelly
Memoir (Released October 10, 2017)
112 Pages
Affiliate Link: Buy from Amazon
Source: Purchased (Publisher: W.W. Norton)

Plot Summary: In a series of tiny chapters (some only a single paragraph), Fennelly shares anecdotes from her life.
My Thoughts: This memoir is told in a totally unique format…actually a number of different formats (short essays, single paragraphs or sentences, a poem, etc) collected into one volume. It's clever and witty and random, but delightfully random. It's a 100% "real life" book. She touches on marriage, parenthood, her writing career, her Catholic upbringing (Catholics beware – she sort of skewers Catholicism), and everyday life. It's the perfect choice for a time when you're distracted or don't have much reading time…and would make a perfect "bathroom book" (i.e. the book that sits on the back of the toilet to be picked up by whoever sits down).
There will come a day—let it be many years from now—when our kids realize no married couple ever needed to retreat at high noon behind their locked bedroom door to discuss taxes.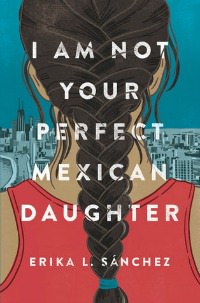 I Am Not Your Perfect Mexican Daughter
 by Erika L. Sanchez
Fiction – Young Adult (Released October 17, 2017)
352 Pages
Affiliate Link: Buy from Amazon
Source: Library (Publisher: Knopf Books for Young Readers)

Plot Summary: In the wake of her sister's tragic death, Julia Reyes (the daughter of Mexican immigrants) strains against the expectations of her traditional parents and tries to find out more about her sister's life.
My Thoughts: This story of a cultural and generational clash, dealing with grief, and living in the shadow of a deceased sibling reminded me a bit of Everything I Never Told You (my review). Julia is a bit of a feminist with ambitions to leave her Chicago suburb to pursue her writing dreams, while her parents think she should stay home, learning to keep house like "good Mexicans daughters" (e.g. her sister). Julia narrates the book in a salty, questioning style, but her constant negativity started to grate on me after awhile. The story is bleak at times, but is ultimately hopeful (even though the ending is a bit too neat and tidy, though that's probably appropriate for YA). Though not perfect, this coming-of-age story about the universal theme of young girls navigating their paths with parents who are vastly different than they are could be a transformative read for young girls.
In some ways, I think that part of what I'm trying to accomplish—whether Amá really understands it or not—is to live for her, Apá, and Olga. It's not that I'm living life for them, exactly, but I have so many choices they've never had, and I feel like I can do so much with what I've been given. What a waste their journey would be if I just settled for a dull, mediocre life. Maybe one day they'll realize that.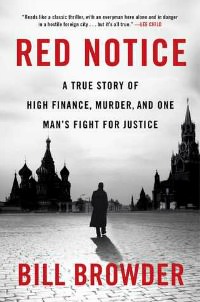 Red Notice by Bill Browder
Nonfiction – Business (Released February 3, 2015)
380 Pages
Affiliate Link: Buy from Amazon
Source: Library (Publisher: Simon & Schuster)

Plot Summary: The true story Browder's experience as one of the first foreign investors in Russia after the fall of Communism and widespread privatization.
My Thoughts: You might think the premise of Red Notice sounds boring. Let me assure you…it's not. It's a financial thriller (if there is such a thing) that reads like fiction and kept me quickly turning the pages…while giving a fascinating picture of Russian culture in the Post-Communism era. During the course of his investing, Browder made a ton of money, partnered with billionaire Edmond Safra, angered some oligarchs via his anti-corruption battles, showed some serious guts, and ended up in a knockdown, drag-out battle with Putin and the Russian regime. Think a cross between Michael Lewis, Dominick Dunne, and the TV show Billions. Bonus: rumor has it he wrote this book in an effort to stay alive, to become well-known enough that the Russians couldn't easily take him out.
This whole exercise was teaching me that Russian business culture is closer to that of a prison yard than anything else. In prison, all you have is your reputation. Your position is hard-earned and it is not relinquished easily. When someone is crossing the yard coming for you, you cannot stand idly by. You have to kill him before he kills you. If you don't, and if you manage to survive the attack, you'll be deemed weak and before you know it, you will have lost your respect and become someone's bitch. This is the calculus that every oligarch and every Russian politician goes through every day.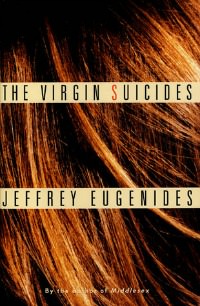 The Virgin Suicides
 by Jeffrey Eugenides
Fiction – Debut (Released April 1, 1993)
249 Pages
Affiliate Link: Buy from Amazon
Source: Purchased (Publisher: Farrar, Straus, and Giroux)

Plot Summary: In a Detroit suburb, the five enigmatic Lisbon sisters commit suicide over the course of a year and the neighborhood boys who were obsessed with them try to understand why.
My Thoughts: I recently read Annie Spence's Dear Fahrenheit 451 and she raved so much about The Virgin Suicides that I immediately felt like a freak of nature for not having read it yet! I definitely didn't end up as evangelical about it as Annie, but I did really like it. It's a gorgeously written, nostalgic, wistful, coming-of-age story told from the collective voice of the neighborhood boys who were obsessed with the mysterious and unreachable Lisbon sisters. This is a book where you know what happens in the first sentence, so there isn't a ton of "action" (other than lots of awkward, teenage stalking), yet Eugenides still managed to create incredible, simmering tension that had me almost as obsessed with the Lisbon sisters as the neighborhood boys were. PS – the first and last lines are among the best first and last lines I've ever read.
It didn't matter in the end how old they had been, or that they were girls, but only that we had loved them, and that they hadn't heard us calling, still do not hear us, up here in the tree-house, with our thinning hair and soft bellies, calling them out of those rooms where they went to be alone for all time, alone in suicide, which is deeper than death, and where we will never find the pieces to put them back together.
What great backlist books have you read this year?