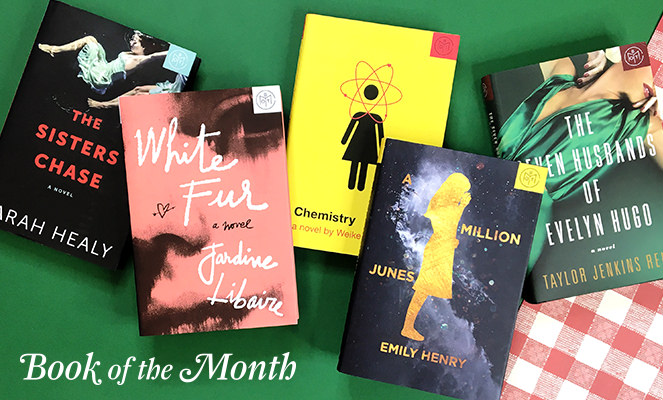 Do you want to know more about the five Book of the Month Club May 2017 selections before making your choice(s)?
Welcome to my monthly feature "Book of the Month Club Selections: What Would I Choose?"! Every month, I provide commentary on the books that are chosen as that month's Book of the Month Club selections and tell you which book(s) I would choose.
I've read (and loved!) one of the Book of the Month Club June 2017 selections and there are two books you can get before their official release dates! 
Book of the Month Club May 2017 Selections
The Sisters Chase by Sarah Healy (Release Date: June 27, 2017)
304 Pages
Average Goodreads Rating: 4.29
Selected By: Liberty Hardy (co-host of Book Riot's All the Books podcast)

A gripping novel about two sisters who are left homeless by their mother's death and the lengths the fierce older sister will go to protect her beloved young charge.
My Thoughts:
I hadn't heard of The Sisters Chase prior to seeing it as a Book of the Month Club selection, despite the fact that it's apparently been getting a fair amount of buzz. It's been described as book club fiction with some psychological suspense crossover and supposedly has some family secrets. The publisher also compared it to Liane Moriarty (Big Little Lies) and Diane Chamberlain (The Silent Sister
, The Keeper of the Light
trilogy). Bestselling novelist Joshilyn Jackson called it "wise and fierce and bittersweet" and Diane Chamberlain said "each chapter ends on a note of suspense and surprise that demands you turn the page." So, it sounds like this one is for readers who love a twisty, suspenseful novel filled with family secrets.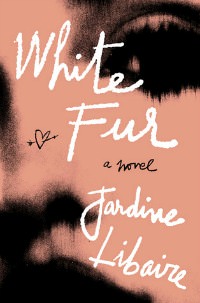 White Fur by Jardine Libaire (Released: May 30, 2017)
384 Pages
Average Goodreads Rating: 3.74
Selected By: Laia Garcia (Deputy Editor, Lenny Letter)

A stunning star-crossed love story set against the glitz and grit of 1980s New York City.
My Thoughts:
I've already read this one! I'm not normally a fan of love stories, but this one is raw, gritty, edgy, and uncomfortable…while also managing to be a study of class in America. It features the most gorgeous writing I've seen in months and perfectly worded social commentary about the wealthy. Though the ending left a little to be desired for me, but it's still one of my favorite books of the year so far! And, it's not just me: Diane at Bibliophile by the Sea and Susie at Novel Visits loved it too.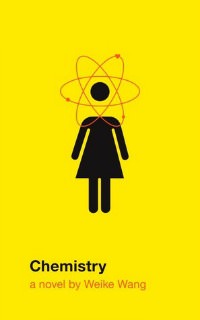 Chemistry by Weike Wang (Released: May 23, 2017)
224 Pages
Average Goodreads Rating: 4.01
Selected By: Leigh Haber (Books Editor, O Magazine)

A luminous coming-of-age novel about a young female scientist who must recalibrate her life when her academic career goes off track.
My Thoughts:
This debut novel covers a young woman's big quarter life crisis question: what do you really want to do with your life? And, it's said to be funny and provide perspective on the Chinese immigrant experience. Catherine at Gilmore Guide to Books (one of my most trusted book blogger friends) said the unnamed narrator is "very unusual and a bit endearing." The Millions said, "A traditional family, a can't-miss fiancé, and a research project in meltdown provide sufficient catalyst to launch the protagonist off in search of that which cannot be cooked up in the lab" in its Great 2017 Book Preview. And, Ann Patchett (author of Commonwealth) loved it. I read the sample (which, admittedly was not very long) and found the writing style a bit odd. 
A Million Junes by Emily Henry (Released: May 16, 2017)
350 Pages
Average Goodreads Rating: 4.37
Selected By: Katie Cotugno (Bestselling Author)

Romeo and Juliet meets One Hundred Years of Solitude in Emily Henry's brilliant follow-up to The Love That Split the World, about the daughter and son of two long-feuding families who fall in love while trying to uncover the truth about the strange magic and harrowing curse that has plagued their bloodlines for generations.
My Thoughts:
A Million Junes is Henry's follow-up to her successful debut, The Love That Split the World
. It's a YA (Young Adult) romance and has magical realism, both of which are totally not up my alley. The premise sounds a bit like the Hatfields/McCoys situation of the 1800's. It was generally positively reviewed by Publisher's Weekly and Kirkus (though it did not get a starred Kirkus review). Jeff Zentner (author of YA hit The Serpent King
) said "this book is utterly spellbinding in every way."
The Seven Husbands of Evelyn Hugo by Taylor Jenkins Reid (Release Date: June 13, 2017)
400 Pages
Average Goodreads Rating: 4.29
Selected By: Steph Opitz (Book Reviewer at Marie Claire)
An unforgettable and sweeping novel about one classic film actress's relentless rise to the top—the risks she took, the loves she lost, and the long-held secrets the public could never imagine.
My Thoughts:
Believe it or not, I've never read Taylor Jenkins Reid. I know that her work generally falls into the "women's fiction/chick lit/beach read/whatever your favorite term is" bucket. Modern Mrs Darcy said she wished she'd included it on her list of 17 Books Everyone Will Be Talking About This Summer and also said this book is a bit of a departure for Reid. Novelist Emily Giffin (author of the Something Borrowed
series) called it "a spellbinding novel about love, glamour and the price of fame." Kirkus compares Evelyn to Marilyn Monroe and Elizabeth Taylor (though does not give it a starred review). If you think this one might be for you, you can check out the excerpt at Entertainment Weekly!
What Book of the Month Club June 2017 selection(s) would I choose?
My choice this month would be White Fur, especially if you love gritty stories and gorgeous writing!
Make your Book of the Month Club selections by Tuesday, June 6th.
Join Book of the Month Club…
Book of the Month Club is a subscription service for people who like to try new books from a curated selection and like to read in hardcover format. Through Book of the Month Club, you can get a hardcover book for generally significantly less than you'd pay in a bookstore or through Amazon. And, you get to try something new that has been vetted by one of Book of the Month Club's well-read judges!
Sign up for any of the subscription plans below and you get to choose one of five books selected by Book of the Month Club's panel of judges (including a surprise guest judge). Book of the Month Club will then mail your chosen book to your house with a cute note. You also have the option to purchase additional books for $9.99 each and to skip a month if you want.
Sign up for a Book of the Month Club membership (pricing below)!
1-month: $10
2-month: $10 per month, then $15 per month
3-month: $10 per month, then $15 per month


*All book descriptions are from Goodreads.