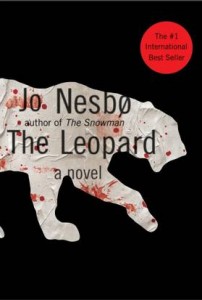 The Leopard: A Harry Hole Novel

by Jo Nesbo, Fiction (Released December, 2011)
Bottom Line: Skip it.
Summary: Inspector Harry Hole returns from self-imposed exile to investigate a series of murders connected to one night in an isolated ski cabin in Norway.
My Thoughts: Jo Nesbo was billed in some reviews as similar to Stieg Larsson. However, that does him the disservice of raising expectations, only to disappoint. I found my concentration wandering fairly often while reading The Leopard and the flow is a bit awkward. If you really want a Nordic murder mystery, The Snowman (Nesbo's last book) is a much better choice than The Leopard.