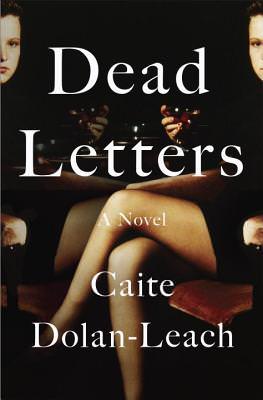 Fiction – Debut
Released February 21, 2017
353 Pages
Bottom Line: Read it.
Affiliate Link: Buy from Amazon

Source: Purchased (published by Random House)
Headline
This debut novel has absolutely everything and is one I'll be recommending to just about everyone I know for a long time.
Plot Summary
When Ava Antipova gets word that her wild twin sister (Zelda) is dead, she leaves her Paris graduate program to return to her family's vineyard in upstate New York…only to find circumstances surrounding her sister's death that are a bit off and a message from Zelda.
Why I Read It
I never would have picked up this book on my own (I'm not a fan of the title or the cover and the premise of the story is not particularly appealing)…but Catherine at Gilmore Guide (whose reading taste I trust implicitly) said I absolutely must read it.
Major Themes
Dysfunctional families, alcoholism, degenerative illness, twins
What I Loved
It's rare that I find a book I can comfortably categorize as "literary" AND "brain candy." These are my favorite kinds of books to discover and are the ones I feel like I can recommend to anyone at any time. Dead Letters is the first book I've read in awhile that fits this description.

I knew within the first two paragraphs that I would love this book. Ava's voice spoke to me immediately and I would later discover the crackling dialogue and snarky, occasionally morbid humor that's right up my alley.
He has rented a flashy convertible, of course. My dad likes to travel in style, regardless of finances, seemliness, tact. He tends to think of any economic restriction as a dead-letter issue, a rule that does not apply to him.
It's a mystery and a dysfunctional family novel (two of my favorite things) all wrapped up into one ball of alcohol-soaked perfection. There is a crime, but it's not the center of the story. Rather, it's a device that helps unravel the twisted dynamics of Zelda and Ava's relationship (and their relationship with their parents), which is what this book is truly about. And I can add it to my list of winning novels that have a "crime that is not the center of the story" (My Sunshine Away, Every Last One, and Only Love Can Break Your Heart).
Dead Letters has almost all of my favorite fiction elements: a perfectly paced plot, a dysfunctional family, a mystery, great writing, snarky humor, and depth. I don't think I've come across a novel as jam packed with elements that are so firmly in my wheelhouse in quite a while.

It's a book that is fun, yet dark and morbid at the same time. There is a delightfully demented scavenger hunt that strings the reader right along for the ride, yet death and loss permeates the entire story.

There's a sly Friday Night Lights reference!

This is a book that you just need to pick up and read. Don't bother learning a ton about the plot beforehand…going in blind adds to the fun.
What I Didn't Like
I HATE the cover and am not a huge fan of the title. Both make Dead Letters look like it will be type of book that's compared to Gone Girl or The Girl on the Train, then inevitably doesn't live up to either. Though Dead Letters does have some similarities, it's it's own kind of wonderful.

I also think the publisher's blurb gives away far too much information about the plot.
A Defining Quote
Maybe because we were twins, we sought a way to differentiate, to oh so rigorously sketch out our borders. You needed to say, to speak the ways you were different. I'm Ava, I'm the ambitious one; that's Zelda, she's the messy one. As though you could determine your own story, secure the ending you wanted through obsessive narration.
Good for People Who Like…
Stories about sisters (particularly twins), stories about mothers and daughters, dysfunctional families, accessible writing, unexpectedly funny, snarky humor.
Other Books You May Like
Another deeply dysfunctional family novel that involves a family member returning home:

The Roanoke Girls
 by Amy Engel