This year, I've collaborated with Hanover Avenue (previously Anne Tollett Home) to create A True Reader's Library and a White Knight Bedroom, both stocked with books chosen by yours truly. We're back for round three…this time focusing on the master bathroom!  
Anne, in all of her brilliance, created a gorgeous "blank canvas" master bathroom entirely out of materials from Lowe's Home Improvement. Over the next two weeks, we'll share three different ways to accessorize this blank canvas courtesy of fine artist and paint consultant Shannon Kaye…with books to go along with each theme.
Ahhh, the master bathroom! Expected to just radiate elegance, this space tends to be one of the most expensive rooms in the house. When you invest in the master bathroom, make your renovations timeless yet versatile – so the first time is the last time! We accomplished that goal in this space, but with a little secret: this entire bathroom is from Lowe's Home Improvement! While everything in this room looks and feels expensive, it's not! – Anne Tollett (Hanover Avenue)
Visit Hanover Avenue to see the blank canvas bathroom, including Buying and Design Guides.
On to the first of three ways we're jazzing up that blank canvas…
The Mineral Bathroom

Visit Hanover Avenue for more pictures of this gorgeous bathroom and buying and design guides.
Bathrooms with classic materials and finishes lend themselves beautifully to creating the look and feel of a hotel resort or elegant spa. And for me, spas are about luxury and mood. The materials need to be fine, everything needs to be organized for easy access and the feeling needs to be soothing and relaxed. – Shannon Kaye
The Books
Obviously, a well-stocked bathroom must include at least a few books because…don't even try to tell me you don't read in the bathroom!
Shannon's vision for the Mineral bathroom made me think of gorgeous writing that flows easily in an almost soothing way. While the plots of both of these books keep you on your toes, the writing lulls you into a peaceful rhythm. And, it didn't hurt that the books' covers have relatively neutral color palettes, blending seamlessly with the serene design.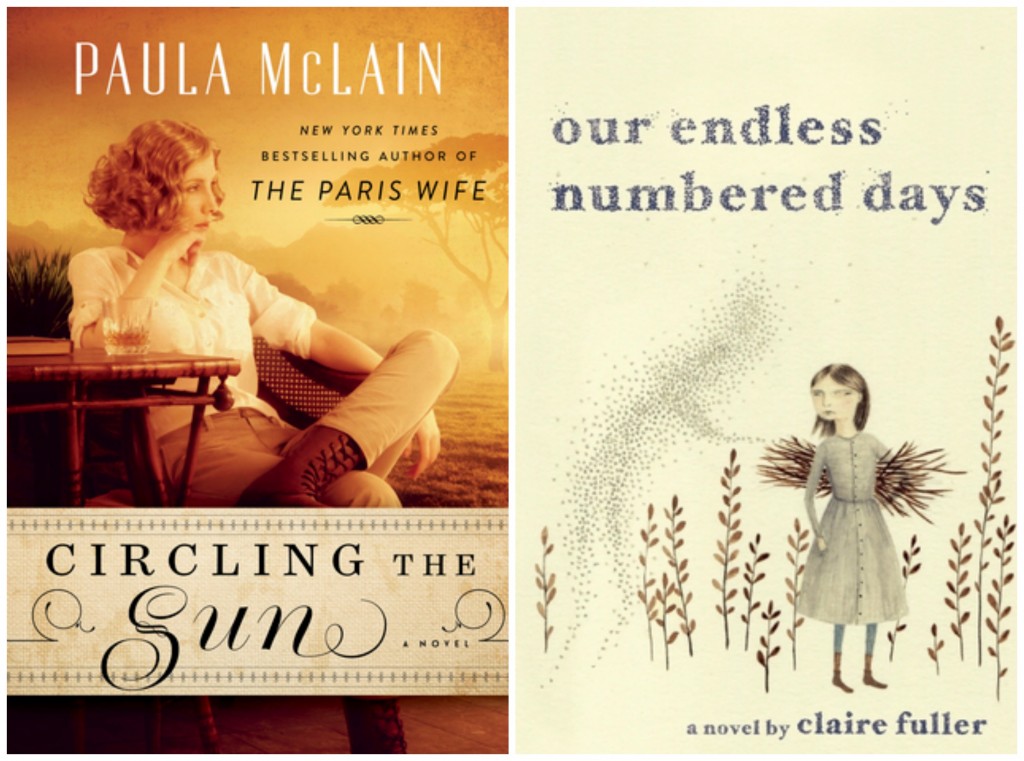 Circling the Sun by Paula McClain (my review)
A fictional account of the life of real-life horsewoman, aviator, and general trailblazer Beryl Markham. Set against the majestic landscape of early-twentieth-century Africa, McLain's powerful tale reveals the extraordinary adventures of a woman before her time, the exhilaration of freedom and its cost, and the tenacity of the human spirit.
Affiliate Link: Buy from Amazon
Our Endless Numbered Days by Claire Fuller (my review)
A gorgeously written story that starts out quietly before taking a suspenseful turn. When eight year old Peggy Hillcoat is taken to live in a remote cabin in the woods by her survivalist father, she discovers the reason he told her they had to leave London is a lie and sets about to discover the truth. 
Affiliate Link: Buy from Amazon
Check back on Tuesday, October 20 for the next installment in the master bathroom series: Captain's Quarters.