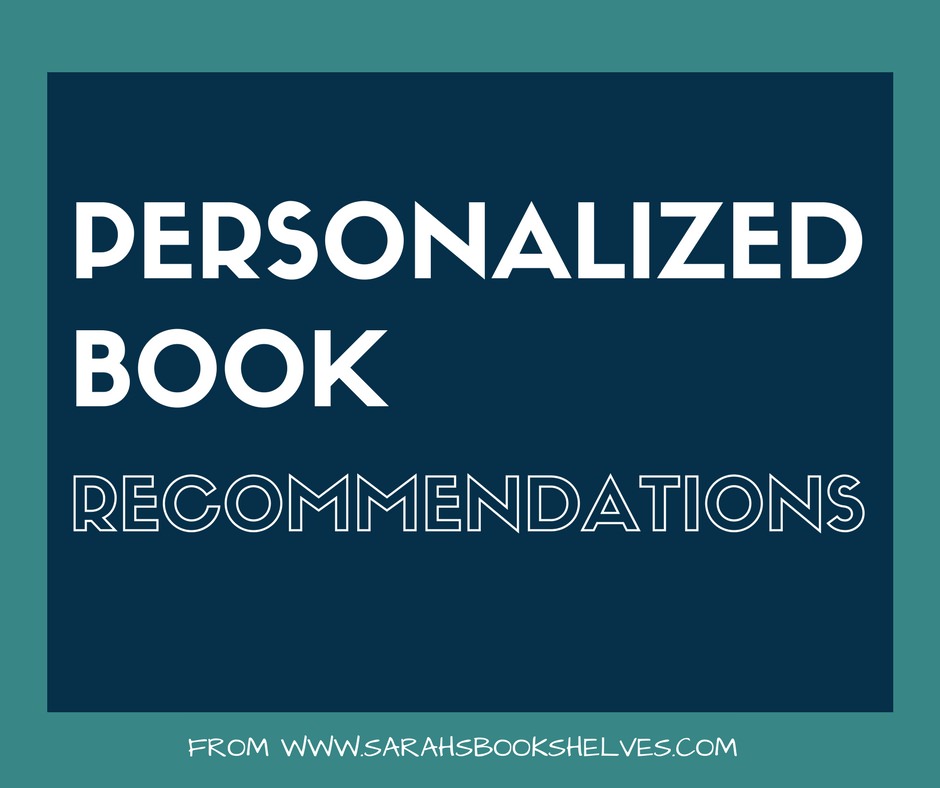 Get free personalized book recommendations from an actual human. 
Read however you want (i.e. e-books, audiobooks, etc).
Purchase or borrow from any store or library you want.
Save time.
Are you looking for the perfect book to give as a Mother's or Father's Day gift? Or just the perfect book for yourself?
Do you want personalized book recommendations, but don't have the time to visit an independent bookstore, the library or browse the bookish Internet/social media?
I've got you covered!
I've been an avid reader for most of my life and have been writing about books for over four years. I've read hundreds of books that are just waiting to be recommended to the right people.
Sarah's Book Shelves is offering free personalized book recommendations for a limited time.
How does it work?
I provide book recommendations (not the actual books) based on your personal taste. You purchase or borrow the book(s) in whatever format (e-book, audiobook, hardcover, etc) you choose from the store of your choice.
All you need to do is fill out a brief questionnaire to submit your recommendation request and I'll get back to with 2-3 fantastic books that fit your criteria!
Full Disclosure
I'm offering this service at no charge as a trial for a paid personalized book recommendation service. 
Anyone who participates in this free trial will receive a special discount if you sign-up for the eventual paid service.