Fiction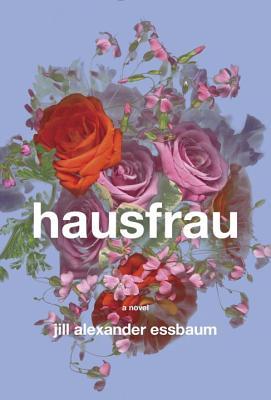 Released March 17, 2015
336 Pages
Bottom Line: Skip it.
Affiliate Link: Amazon

Source: eGalley provided by the publisher via NetGalley

Plot Summary
The story of Anna Benz, a young woman, who despite her comfortable life in Switzerland with her husband and three children, tries to make herself feel alive by having affairs.
My Thoughts
I had been anxiously awaiting this debut novel because A) the premise sounded scandalous and juicy and B) it's been getting lots of great buzz in the book blogging community. Also, Essbaum is getting praise for her fantastic writing, which has been the predominant factor drawing me to certain books lately. But, I had a hard time getting into the story, put it down at 25%, and read another book before coming back and forcing myself to finish it. So, what happened to such a shining prospect?
Things I Didn't Like
I found the story somewhat boring (especially in the beginning, but it picked up a bit towards the end) and emotionless. By emotionless, I mean I didn't really care at all about what would happen next. I don't normally shy away from books with dislikable characters (Anna is pretty dislikable), but I do have to care about where the story will go and I didn't in this case. 

This book is very much about what goes on in Anna's head and I did not find her interesting. She does scandalous things, but the mental processes behind her actions are not very intriguing. She's weak and dithering. She doesn't have some big dream that being a mother and a housewife was preventing her from achieving…she just didn't have any idea what she wanted out of life…at all. She actually reminded me of Annie in A Small Indiscretion, who did outrageous things essentially because she was too timid to take charge of her own actions.

There was a fair amount of dream analysis between Anna and her psychotherapist. These felt like "stories within stories" to me, which always drive me crazy in novels because they pull the reader out of the "real" story.

I kept asking myself "what's the point" (never a good thing to be asking about a book you're reading!)? I couldn't really find an answer for awhile, but decided that it's possibly a cautionary tale. 
Things I Liked
Essbaum tells the story mostly from Anna's perspective, but intersperses her psychotherapist's comments at various moments. I liked this set-up because the doctor's perspective gives the reader a much needed respite from Anna's frustrating thought processes. And, many of the quotes I highlighted were from Anna's doctor.

The writing is very good and I highlighted a lot, but it wasn't fantastic enough to cover up everything else.

I liked learning about the culture of the Swiss. For example, smiling will give you away as American, the Swiss are "ruthlessly polite, but tediously reserved", and they're very strict about cleanliness, but tolerate graffiti everywhere.
Essentially, Anna is like a train wreck where it's hard to look away, but the problem was that I had absolutely no trouble looking away. I realize my opinion of this one is in the minority (see River City Reading, Chronicles, and Running N Reading for some glowing reviews), so you may want to check it out yourself before making a decision.
Note: If you have already read Hausfrau, check out The Socratic Salon's discussion of the book. Careful, there will be spoilers!