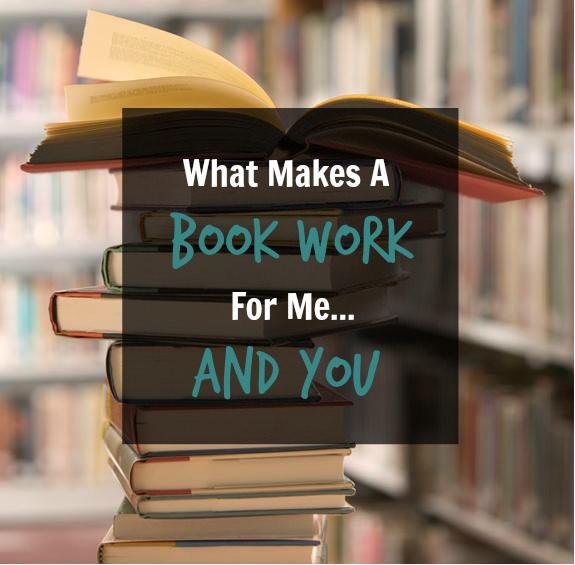 As many of you know, I've had a somewhat disappointing reading year so far. Continuing to pick up books that end up not working for me has gotten me thinking about what exactly DOES make a book work for me. The good news is I've pinpointed a few characteristics that have worked across multiple books I've loved in the past few years. The bad news is some of them are fairly intangible and hard to predict based on a book's blurb…making accurately choosing books that will work for me pretty difficult! 
Good Balance Between Plot and Style
I usually like at least some plot, but style and character are still extremely important to me. A plot-based book without style and character will generally not work for me, whereas a book that relies heavily on style and character can often (but not always) work for me without plot.
Focus on the Mundane, With Dark Undertones
When you're reading casually along about boring daily life and a dark bomb is thrown in with no warning.
Examples: Why They Run the Way They Do, The Throwback Special
Characters' Backgrounds Revealed Little by Little
This feature stands out most in quieter books that aren't heavily plot driven. Gradually learning surprising new information about the books' characters adds a bit of suspense and keeps me wanting to read more. Think of it as "what else do I get to find out about this person?" rather than "what's going to happen?"
The How/Why, Not the What
A story where the you already know the ending; the suspense lies in how you get there or why it happened.
Examples: Everything I Never Told You, My Sunshine Away
Gorgeous Writing
Well, yes, obviously! But, what does gorgeous writing actually mean (for me)?! I like writing that is clean, unpretentious, and perfectly describes something in a unique way. I do NOT fall for writing so flowery or esoteric that you can't decipher what the author is trying to convey.
Examples: Infinite Home, Shotgun Lovesongs
Certain Themes
I think this is a characteristic that can change over time and is influenced by someone's stage of life or particular experiences. Some themes I'm drawn to right now are maintaining your identity through motherhood, marriage, and social commentary. 
Examples: Summerlong (maintaining your identity through motherhood), The Wife (marriage), The Dinner (social commentary)
What makes a book work for you?