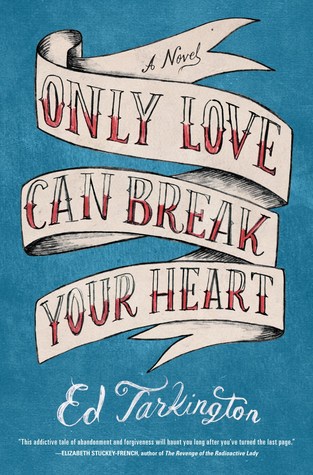 Fiction – Southern
Released January 5, 2016
320 Pages
Bottom Line: Read it.
Affiliate Link: Buy from Amazon

Source: Publisher (Algonquin Books) via NetGalley
Headline
The awkward and innocent, yet calculating voice of Rocky made this Southern coming of age story sparkle…and reminded me a bit of My Sunshine Away, one of my favorite books of 2015.
Plot Summary
When Richard (aka "Rocky") was eight years old, his rebellious older half-brother, Paul, disappears without explanation, setting off a chain of events that impact their family and community in rural Spencerville, Virginia.
Why I Read It
Rory at Fourth Street Review (my go-to source for Grit Lit recommendations) brought this novel to my attention via her Debut Novels to Look For: Early 2016 list. I haven't seen many reviews from the bloggers I follow (yet), but I would LOVE for this one to get some more attention!
Major Themes
Coming of age, bonds between brothers, dysfunctional families
What I Liked
While I wouldn't call this debut novel "Grit Lit", it is a top-notch Southern coming of age story that reminded me a bit of My Sunshine Away, one of my favorite books of last year. Like My Sunshine Away, there is "action" and suspense in this story, but it really serves as a vehicle for Rocky's coming of age, not the other way around.

I loved the focus on the imperfect bond between brothers and the healthy dose of the type of teenage boy hijinks that went on before the world became more uptight.
All I knew was that Paul was effortlessly cool – that even the people who scowled at him plainly desired and envied both his beauty and his indifference. Naturally I worshipped him.

But, what really made this book sparkle for me was Rocky, the narrator's, voice. It's just the right mix of awkward teenage boy (i.e. Rocky tries to flirt with a girl by making her a mix tape!), innocence, angst, and calculation.
We must all recall the incomprehensible spite of the schoolyard bully: the random selectivity of his malice, the helpless acquiescence of his prey. Perhaps the worst of all, the pathetic betrayal of the victim's so-called friends, who stand aside or perhaps even laugh and jeer, loyalty being a far less powerful instinct than self-preservation.
What I Didn't Like
I would have liked to lop off the last 10 pages or so of this book. The story ended beautifully for me – a perfect balance of wrapping things up and letting some questions remain unanswered. Then, there came another ten pages of neat and tidy updates on where all the characters ended up…which read much like an Epilogue (but it wasn't) or a high school yearbook's Senior Predictions section.

If you think you might want to read this book, I would avoid reading the publisher's blurb (or at least the second paragraph). It includes way too much information for my taste!
A Defining Quote
At some point, every boy feels the urge to lash out at something, to be cruel and violent, to curse the world for its frail humanity. But only a few have the will – be it born of courage or recklessness, folly or sublime wisdom – to act and, by their action, transform themselves. They will pay for their courage, of course; the world does not treat its others lightly. But so will the rest of us – the ones who love them – haunted as we are by our envy of their bright, burning beauty, which we can bear neither to look at nor to turn away from.
Good for People Who Like…
Southern Fiction, gorgeous writing, coming of age, teenage angst, small town life, secrets/betrayals
Other Books You May Like
Southern fiction with a similar narrator's voice:
My Sunshine Away by M.O. Walsh