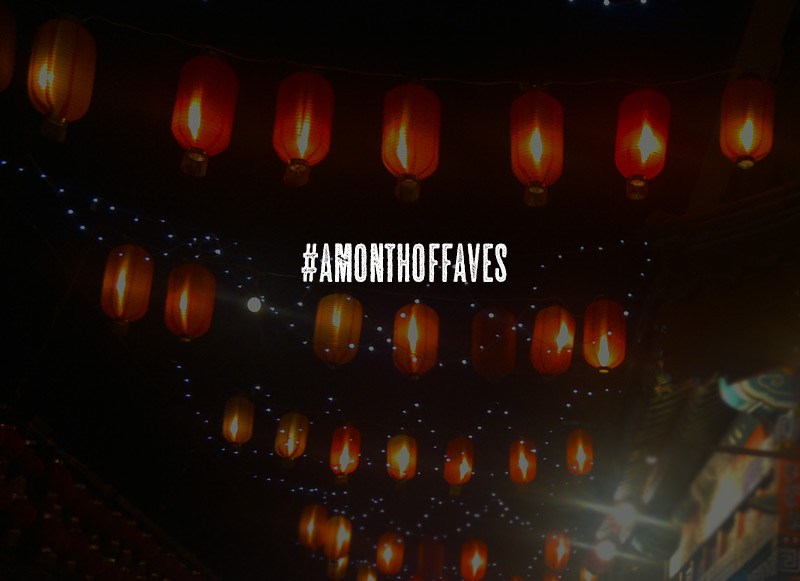 For the third year in a row, I'm participating in A Month of Favorites (hosted by Traveling with T, Estella's Revenge, and GirlXOXO) throughout the month of December! I love "Top X" lists and that's what this event is all about. Today, we're talking about reading outside of your comfort zone, something I'm notoriously bad at doing. And, I really didn't read much out of my comfort zone this year as I found myself sinking back into some trusted favorite types of books. But, there were a few areas where I branched out…
Reading Outside My Comfort Zone
Audiobooks
I tried audiobooks for the first time a couple years ago when I was training for a half marathon. I didn't have a great experience and gave up listening to them, yet never canceled my Audible subscription. When I finally went to cancel my Audible subscription this year, I found I had 6 credits to burn. So, I just bought some random books, most of which were sports memoirs (Olympic swimmer Amanda Beard's memoir, In the Water They Can't See You Cry, was my first winner). Instead of listening while working out, I chose other times (while getting dressed, driving without kids, etc) and started to really enjoy them! I figured out that light nonfiction works best for me and now have an audiobook going at all times. It's significantly increased my 2016 reading and nonfiction reading in particular.
Short Stories
Like many people, I shy away from short story collections. I find them hit and miss and have trouble getting invested in the characters in such a short time frame. Then, I read Nickolas Butler's Beneath the Bonfire last year and my mind was opened. I resolved to read more short stories in 2016 and I did, with mixed results. Why They Run the Way They Do and The Tsar of Love and Techno were winners. But, American Housewife, Some Possible Solutions, and Children of the New World (DNF) were tougher sells. At this point, I'm still a little skittish about the short story format.
Advice Columns
I'd listened to everyone rave about Cheryl Strayed's Tiny Beautiful Things for years, but I was never tempted to pick it up. Advice columns? No, thank you. I was picturing the cheesy things in the back of Soap Opera Digest (or something like that) that you'd skim in the grocery store aisle. Then, I asked Twitter for a "life improvement-type" book that wasn't too self-helpy that might be good on audio. Shannon from River City Reading kindly let me know that Tiny Beautiful Things was exactly what I was looking for. And, she was right. Hands-down my favorite audiobook of the year.
How have you read outside of your comfort zone this year?