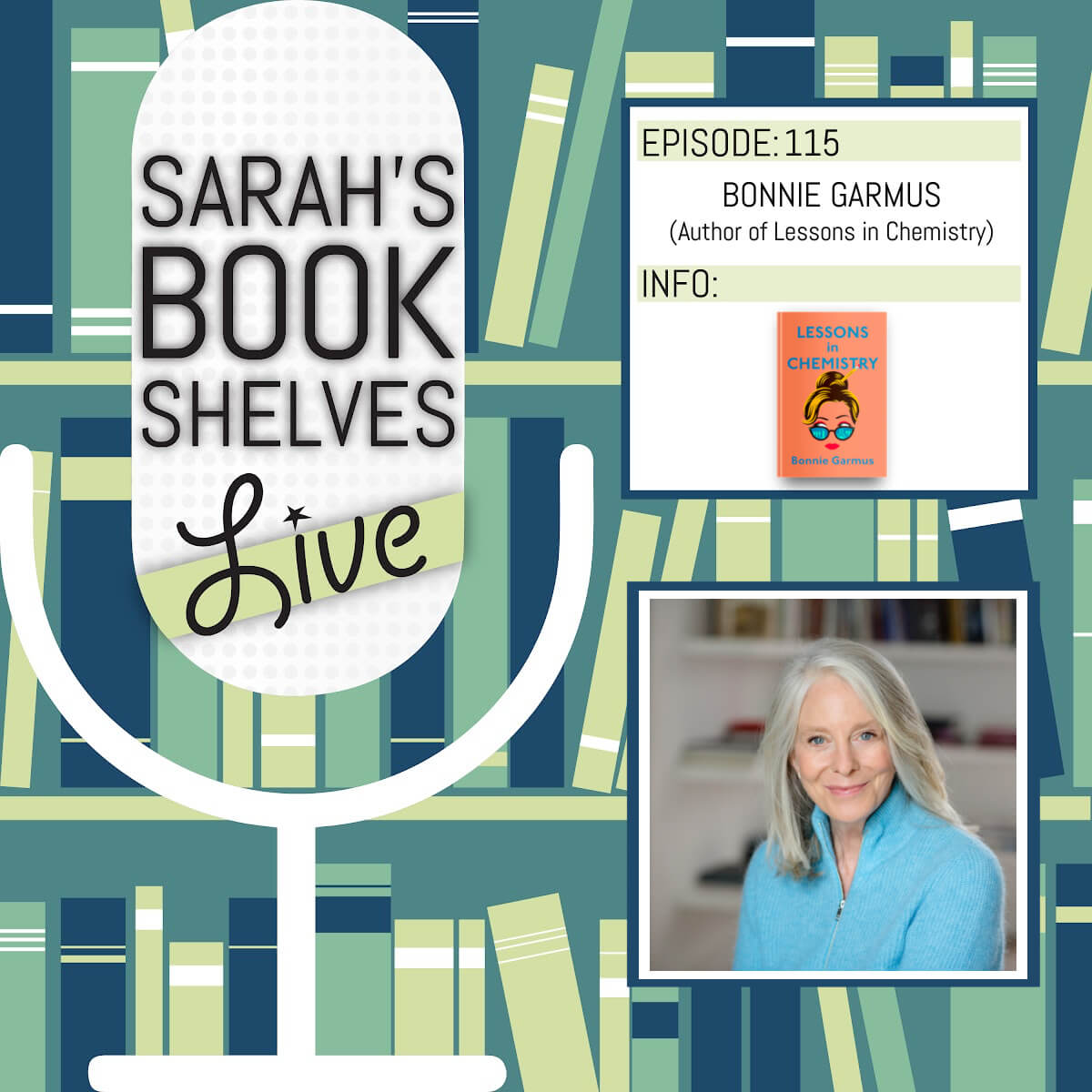 In Episode 115, Bonnie Garmus, author of Lessons in Chemistry, discusses the inspiration behind her best-selling debut novel, sexism in the workplace, and the story behind Six-Thirty the dog. Plus, Bonnie's book recommendations! 
This post contains affiliate links (plus: here's your Amazon Smile-specific affiliate link
), through which I make a small commission when you make a purchase (at no cost to you!).
Introducing Summer Shelves (a companion to my Summer Reading Guide)…
Highlights
Bonnie's Book Recommendations [25:20]
Two OLD Books She Loves
Two NEW Books She Loves
One Book She DIDN'T LOVE
One NEW RELEASE She's Excited About
Last 5-Star Book Bonnie Read
Other Books Mentioned
Other Links
About Bonnie Garmus
Bonnie Garmus is a copywriter and creative director who has worked widely in the fields of technology, medicine, and education. She's an open-water swimmer, a rower, and mother to two pretty amazing daughters. Born in California and most recently from Seattle, she currently lives in London with her husband and her dog, 99. Lessons in Chemistry is her first novel.
Next Episode
In two weeks (June 29), Susie Boutry from Novel Visits will be join me for a special episode discussing the micro genres we love.
Support the Podcast
Pin this post…