In Episode 116, Susie Boutry (@NovelVisits) joins me to talk about niching down from traditional genre categories into the micro genres we love.  Over the past year, I have picked up on some key themes and types of books that I can generally count on for successful reading. Today, we're putting them all in one special episode as Susie and I bring you a delightfully overflowing list of the micro genres that work for us, books from each, and why we love them.
This post contains affiliate links (plus: here's your Amazon Smile-specific affiliate link
), through which I make a small commission when you make a purchase (at no cost to you!).
Introducing Summer Shelves (a companion to my Summer Reading Guide)…
In addition to my annual

2022 Summer Reading Guide

, I'm introducing

Summer Shelves, a 

companion exclusively for

Superstars Patrons

($7/mo).

Summer Shelves

features BACKLIST summer reading recommendations from over 25 former podcast guests and our team members.

The Summer Shelves design is clean, crisp, and unique and you'll receive it in a PDF file format via Patreon.
If you'd like to get the Summer Shelves companion guide, you can sign up to be a Superstars patron here. You'll also get access to a monthly bonus podcast series called Double Booked (where Catherine or Susie and I share our own book recommendations in the same format as the big show) and my Rock Your Reading Tracker.
Micro Genres We Love

  

[2:41]
Books by Former or Current Attorneys [3:20]
Sarah
Susie
Frenzied b

ut

 Favorable Family Dynamics [7:19]
Sarah
Susie
Suspenseful Books That Are Not Truly Thrillers,


But That Publishers Market as Thrillers  

[11:09]
Sarah
Susie
Hell No! Women's Stories  

[16:22]
Sarah
Susie
Historical Fiction 

About

 Women Breaking the Stereotypes and Limitations of Their Time  [19:19]
Sarah
Susie
Literary Angst  

[22:41]
Sarah
Susie
Oral Histories  

[28:13]
Sarah
Sarah
Susie
Badass Female Athlete Fiction / Competition Novels  

[38:09]
Sarah
Faithful Friends / Ensembles 

[44:05]
Sarah
Susie
Other Books Mentioned
About Susie Boutry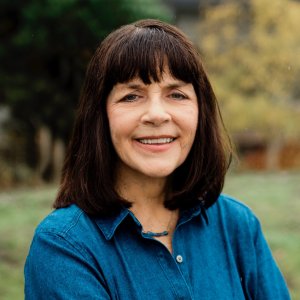 Blog | Facebook | Twitter | Instagram
Susie has loved reading for as long as she can remember. Some of her fondest childhood memories involve long afternoons at the library and then reading late into the night. More than ten years ago, she began journaling about the books she read and turned that passion into writing about books. Her first forays were as a guest reviewer on a friend's blog, but she soon realized she wanted to be reviewing and talking about books on a blog of her own. From there, Novel Visits was born. That was in 2016 and, though the learning curve was steep, she loves being a part of the book community. Novel Visits focuses on new novel reviews (print and audio), previews of upcoming releases, and musings on all things bookish.
Next Episodes
In two weeks on July 13, author Annie Hartnett will be joining me on the podcast to discuss her latest novel, Unlikely Animals.
Support the Podcast
Support on Patreon
When you support the podcast on Patreon for $5/month, get bonus podcast episodes and other goodies!
Share
If you like the podcast, I'd love for you to share it with your reader friends…in real life and on social media (there's easy share buttons at the bottom of this post!).
Subscribe / Follow the Podcast


…wherever you listen to podcasts, so new episodes will appear in your feed as soon as they're released.
Pin this post…