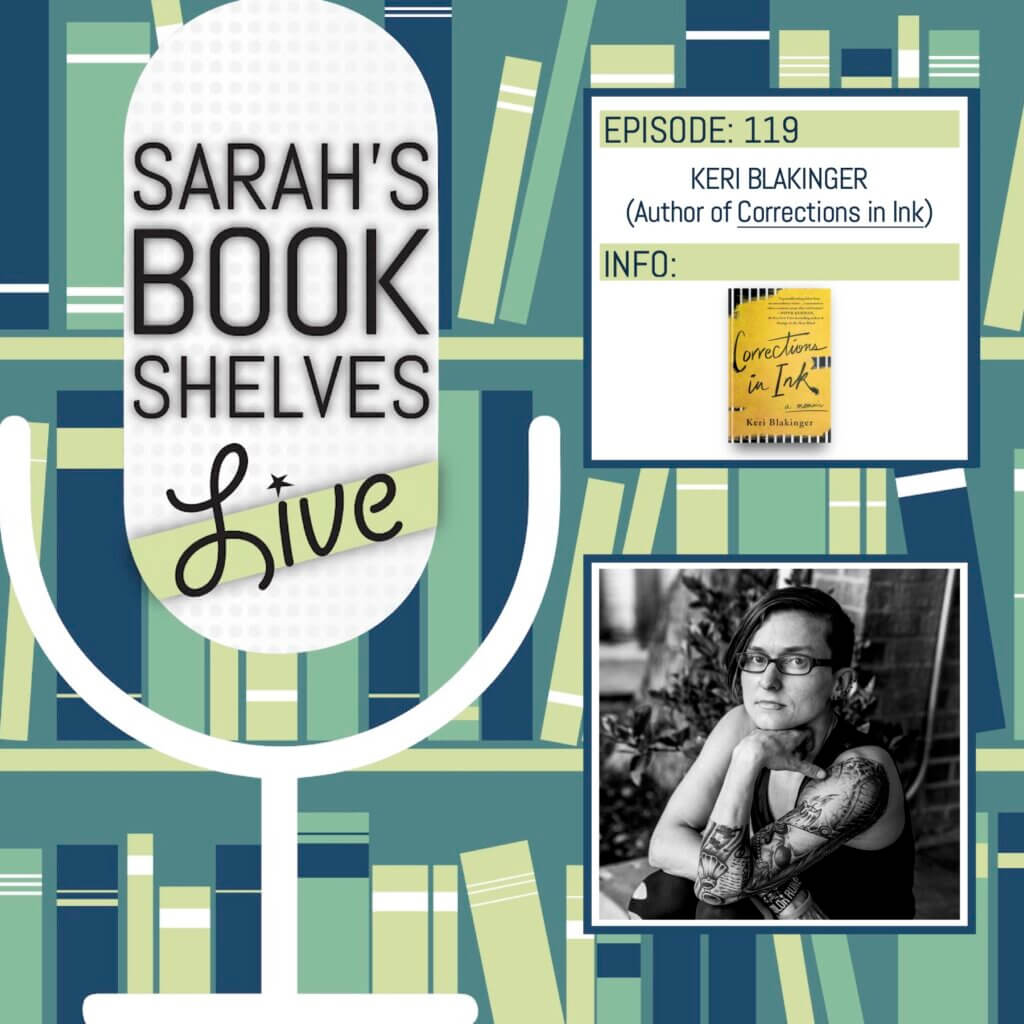 In Episode 119, Keri Blakinger joins me to discuss her debut memoir, Corrections in Ink, a mind-blowing personal story, also speaks to the broader issues of addiction and women in the prison system. Keri went from being an elite figure skater in her youth to being arrested for possession of heroin while a student at Cornell, and then serving two years in the New York prison system. In her memoir, Keri is self-reflective, sharing what is ultimately a hopeful and redemptive story, despite the dark places it goes along the way.
This post contains affiliate links (plus: here's your Amazon Smile-specific affiliate link
), through which I make a small commission when you make a purchase (at no cost to you!).
Highlights
Keri's Book Recommendations [32:02]
Two OLD Books She Loves
Two NEW Books She Loves
One Book She DIDN'T LOVE
One NEW RELEASE She's Excited About
Last 5-Star Book Keri Read
Other Books Mentioned
About Keri Blakinger
Keri Blakinger is a Texas-based investigative reporter and the author of the Corrections in Ink, a memoir tracing her path from figure skating to heroin addiction to prison and, finally, to life as a journalist covering mass incarceration.  Currently reporting for The Marshall Project, her work covering criminal justice, has previously appeared in VICE, the New York Daily News, the BBC, and The New York Times. She previously worked for the Houston Chronicle and was a member of the Chronicle's Pulitzer-finalist team in 2018.  Her 2019 coverage of women's jails for The Washington Post Magazine helped earn a National Magazine Award.
Next Episode
Next week on August 17, Catherine and I will be back for our Summer 2022 Circle Back episode.
Support the Podcast
Pin this post…