Fiction – Southern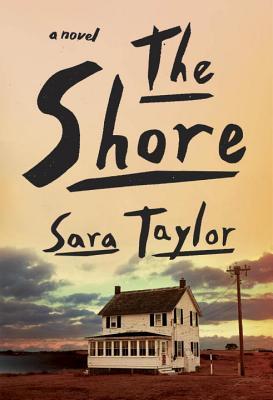 Release Date: May 26, 2015
320 Pages
Bottom Line: Read it…but, know what you're getting into and take notes!
Affiliate Link: Buy from Amazon

Source: eGalley provided by the publisher via Netgalley

Headline
While I was initially frustrated by the book's structure and my own misguided expectations, The Shore ended up being a daring story of life in a unique and difficult place that I suspect will stick with me for a long time. 
Plot Summary
"A series of interconnecting narratives" (Amazon) about life at different points in time on the Eastern Shore of Virginia (specifically Parksley Island), a beautiful, unique, remote, desperate, and mostly poverty-stricken place.
A Note on Structure
I went into The Shore pretty blind (which I normally like doing), but it came back to bite me here. I was expecting a novel (it says that on the cover!), but this book reads much more like short stories with some recurring characters (which I would have known had I paid closer attention to the "official" blurb). To save yourself some pain, take lots of notes about the characters as soon as you start reading…it's hard to keep track of everyone and their relationships to each other (though, I did hear the final version contains a family tree). A very minor character in one chapter might show up as the main character in a subsequent chapter or vice versa.
This is a book that takes commitment and some work to appreciate. While I was initially frustrated with the convoluted structure, I was able to appreciate its intricacy once I banished my expectation of a novel and settled into the book's rhythm.
Major Themes
Poverty, drug abuse, domestic abuse, women taking matters into their own hands, life on the water, communities in decline
What I Liked
Taylor hits you over the head with the first chapter. It firmly establishes a sense of place (the first paragraph mentions chicken necks and crabbing…very Eastern Shore!) and left me with my mouthing hanging open.

The first chapter also lets you know that Taylor is willing to go there. And, go there she does for the entire book…over and over, without fear. 

The juxtaposition of the beauty of the islands (Parksley Island has two neighboring and more renowned cousins: Chincoteague and Assateague, of the wild ponies fame) with the ugliness of some corners of life there reminded me of Pat Conroy's

The Prince of Tides

.

As soon as I finished the book, I wanted to re-read it (but, I haven't yet). There really is a breathtaking story here and I want a shot at it without the distraction of having to untangle the structure.
What I Didn't Like
The chapters/"narratives" jump around in time quite a bit. This randomness of time periods bothered me and I wish there had been more of a pattern.

Taylor had a tendency to not reveal anything about the narrator of each chapter for quite a while, often leaving me asking "who the hell is this?" 

I absolutely hated the final chapter. It seemed out of place and disconnected from the rest of the book. And, the second to last chapter provided such a satisfying ending that I wanted and expected it to end there.
A Defining Quote
I hate this place and I love this place and I don't know if I want to go as far away as possible or never leave.
Fascinating Fact
My father-in-law grew up in a small town on the Eastern Shore of Virgina, about 40 miles South of Parksley Island (where much of The Shore takes place). We still go to visit every summer (and my husband and I got married there!), so the setting of this novel touched a personal chord for me.
Good for People Who Like…
Southern fiction (particularly Southern Gothic), short stories, dark topics, books that make you think, stories about seaside living
Other Books You May Like
The Prince of Tides by Pat Conroy
This Dark Road to Mercy by Wiley Cash